We keep on finding unexploded bombs in London, going back to the blitz time of World War II. This time, I managed to catch some photo's related to the incident.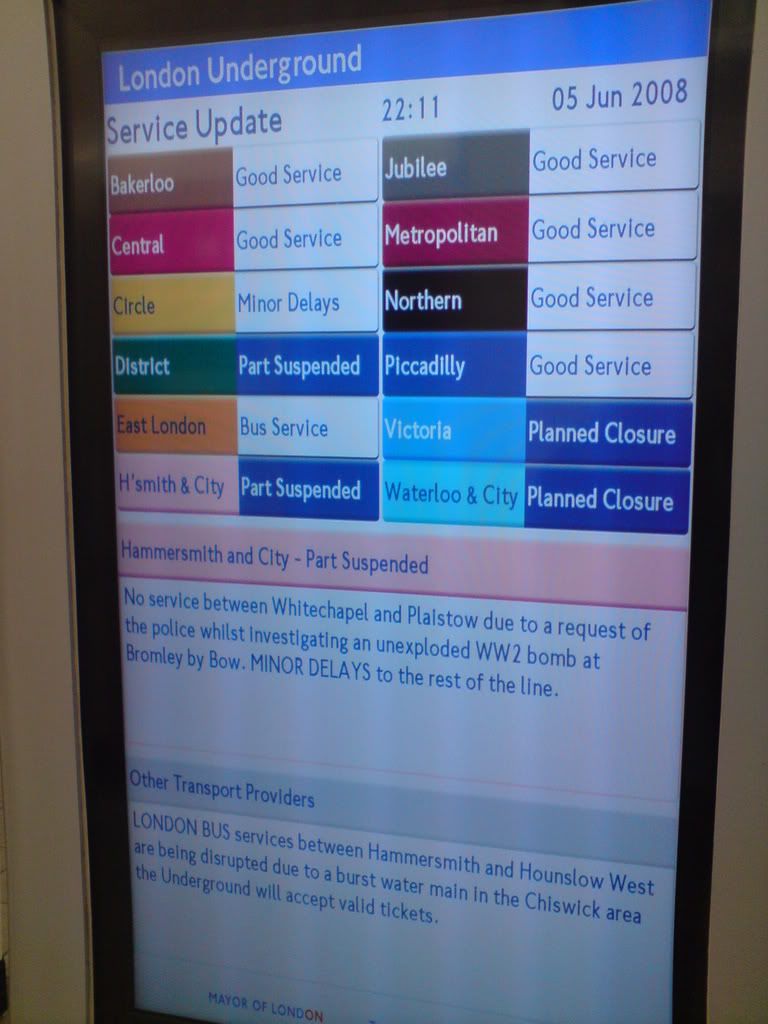 This is a photo of an underground traffic notification board which shows how the hammersmith and city line is part suspended. The board says", "No service between Whitechapel and Plaistow due to a request of the police whilst investigating an unexploded WW2 bomb at Bromley by Bow. MINOR DELAYS to the rest of the line".
Here's the notification for the circle line.
I work in one of the banks in Canary Wharf. I was on the 22nd floor at about 6PM when a very large thump went off shaking the building. On moving to the side, I could see a pall of smoke and dust rising, which I presume was the controlled explosion. Some more details here.