Westminster Cathedral is the mother church of the Catholic Church in England and Wales. I always used to think that the only piece relating to Westminster Abbey, so this was something that I checked out.
the facade is an amazing one, very good.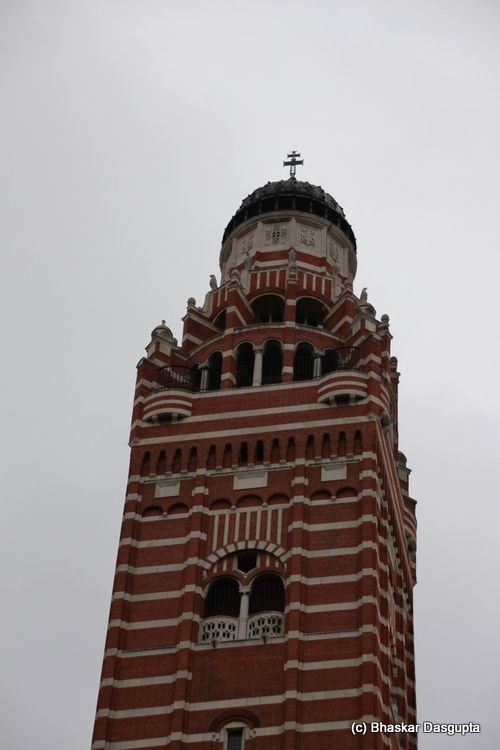 the bell tower is quite an interesting one…built with brick.
a little marble basin…i wonder what this is for?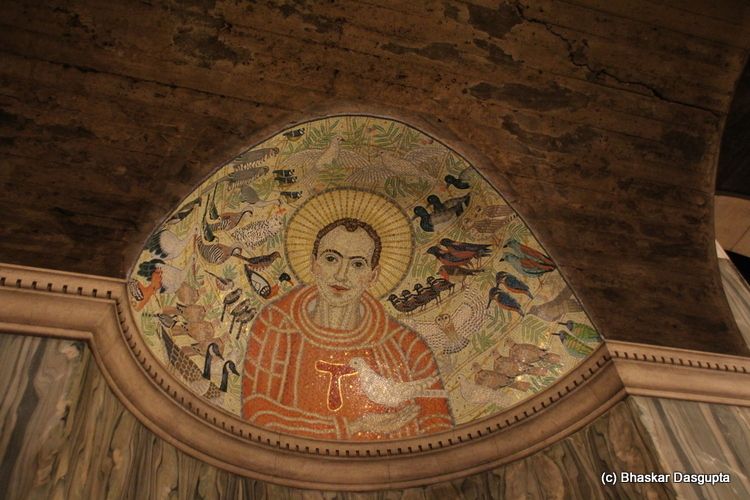 the entire building is built on a Byzantine model…you can see these fresco's and mosaics all over the place.
a pile of candles, waiting for their purpose in life to be completed.
faith in action.
a lovely little chapel, lovely frescos on top
Interestingly only archbishops are buried within the church, I am guessing this is one of the worthies. Why is the right hand placed in that way? blessing?
this is a little shrine to the Catholic Soldiers who fell in the Great War. Very austere and very solemn.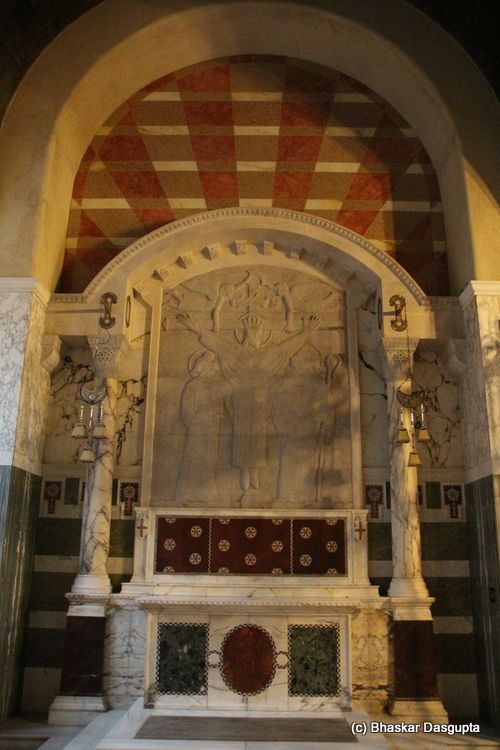 another beautiful chapel with lovely sculptures and marble panels.
this was a most exquisite mosaic..beautiful
its shocking when you see people flying planes into buildings and suicide bombers…you rightly hate them, yes? here's some more people who died for their faith….they build churches to them.
another very nice chapel. St Joseph's Chapel.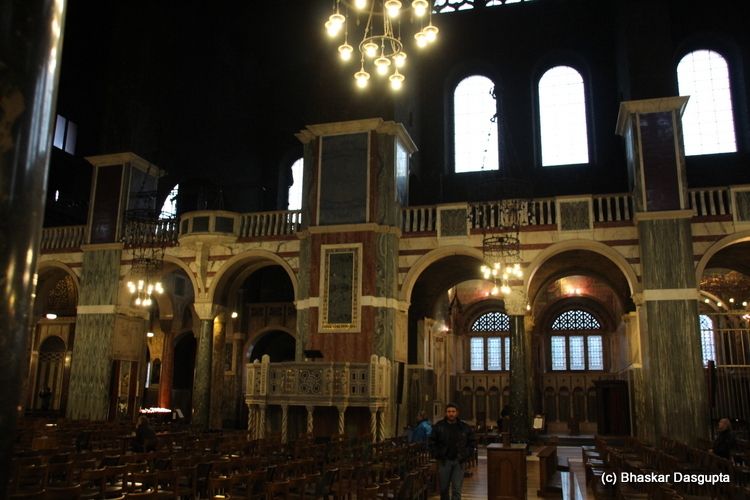 this clearly shows what really surprised me, the top part of the church is very dark, not painted or illuminated, looks very strange.
the entire cathedral is a bit gloomy.
another great mosaic.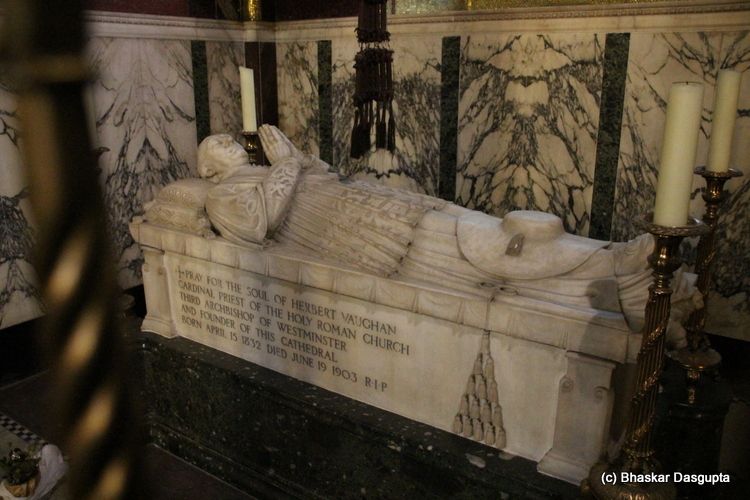 Another effigy and tomb of a Cardinal and Archbishop
tried very hard to get the structure of the roof in place….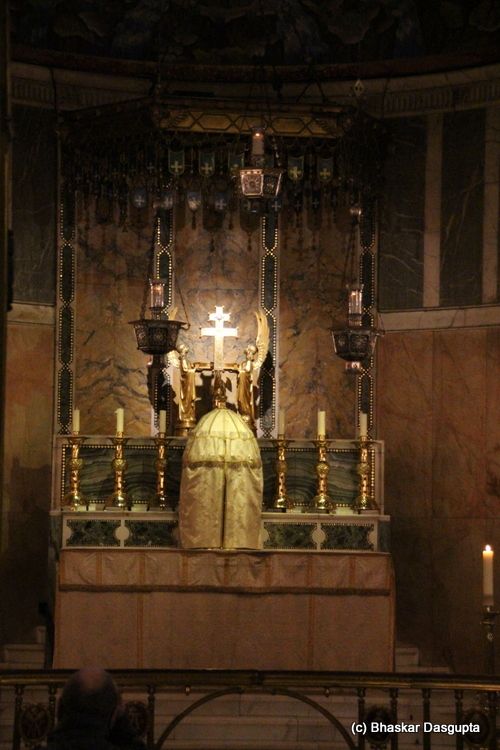 another lovely chapel and its altar.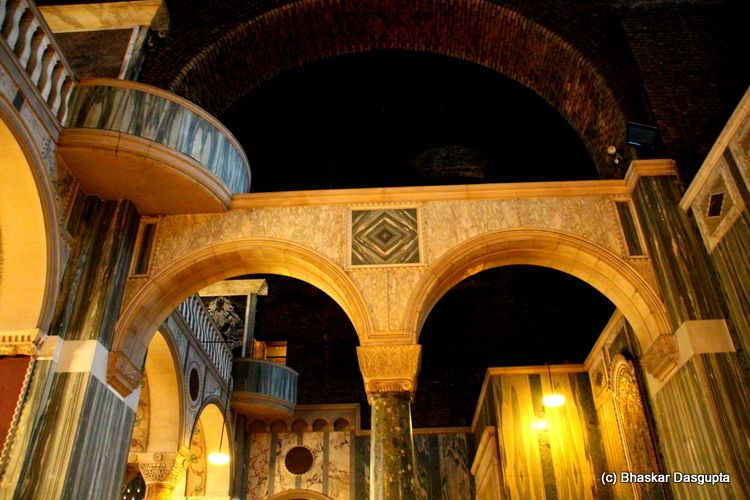 very lovely curves.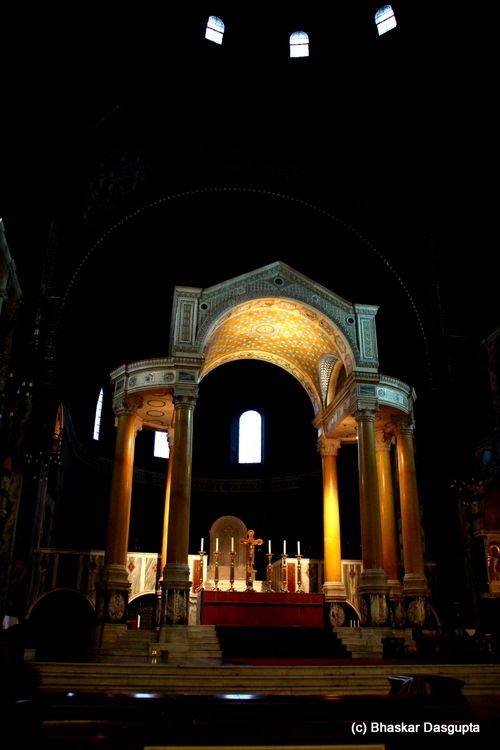 the dark ceiling and this floating feel around the main altar.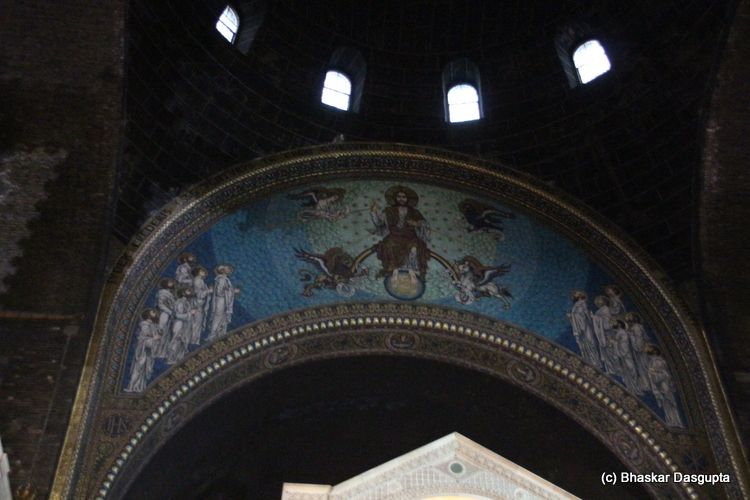 a lovely blue panel.
with a view up on the cross.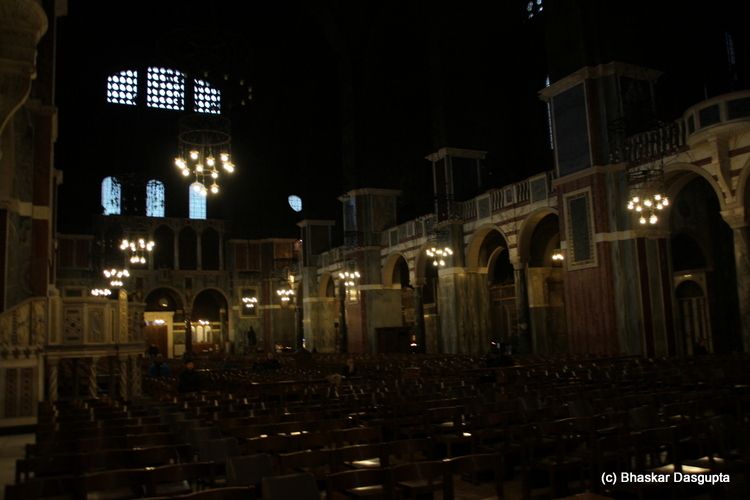 very dark and gloomy place…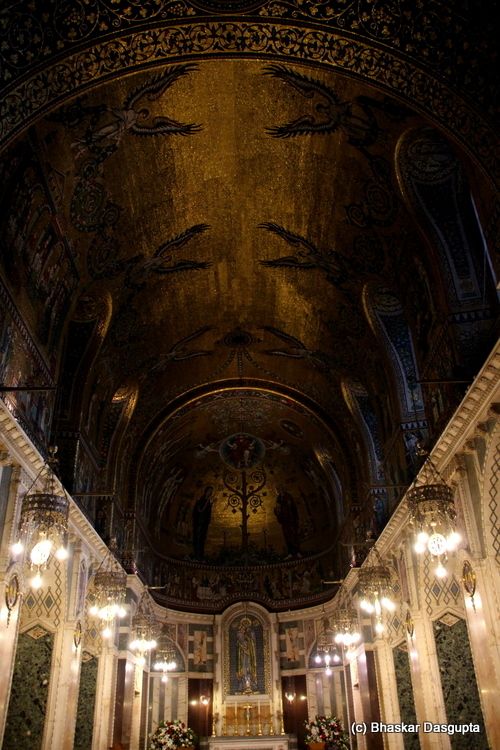 this part of the chapel looks very nice, why didnt they put in some more lights on the ceiling?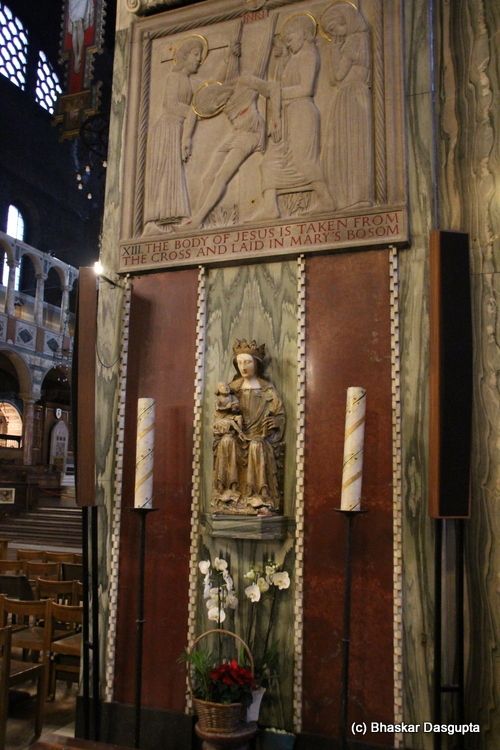 the panel is beautiful.
see what i mean? weird lighting…
Another exquisite chapel with the most wonderful paintings on the wall.
And then this glorious golden grotto…
Even I have heard of the man…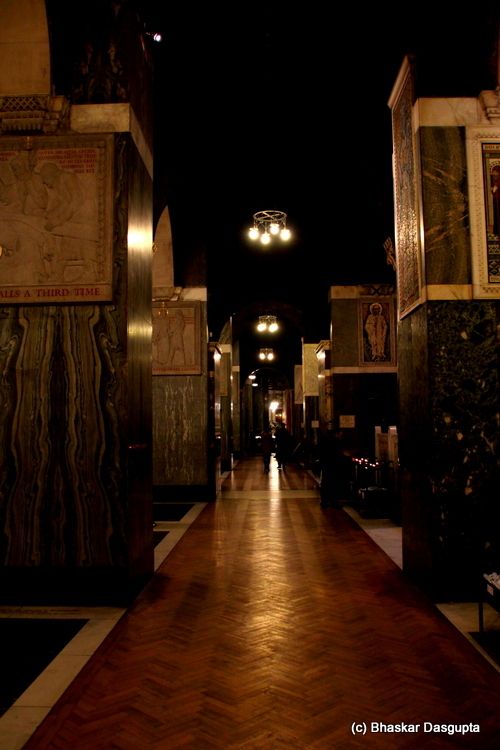 the lights float in the middle of the night…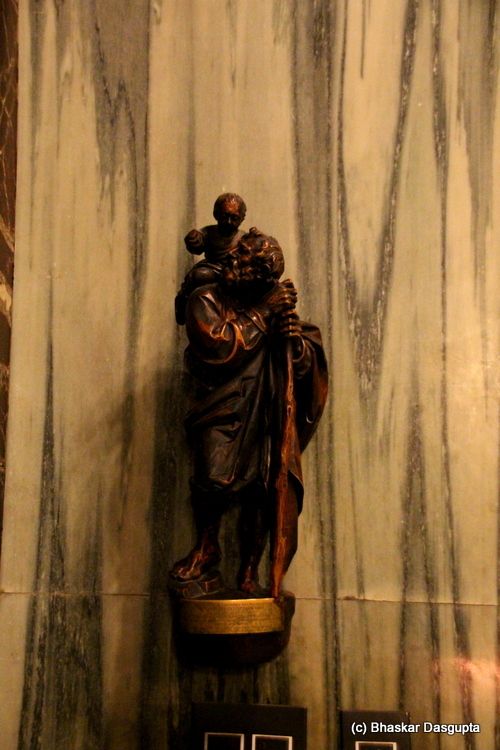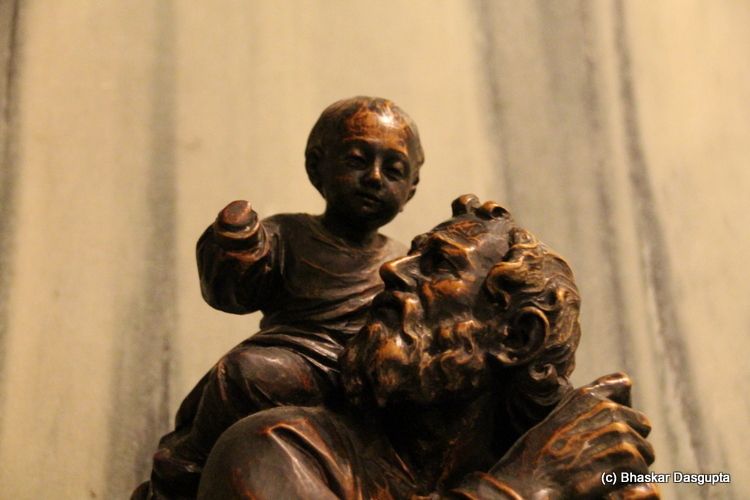 A beautiful statue of St. Christopher.
This was a lovely lovely statue…quite extraordinary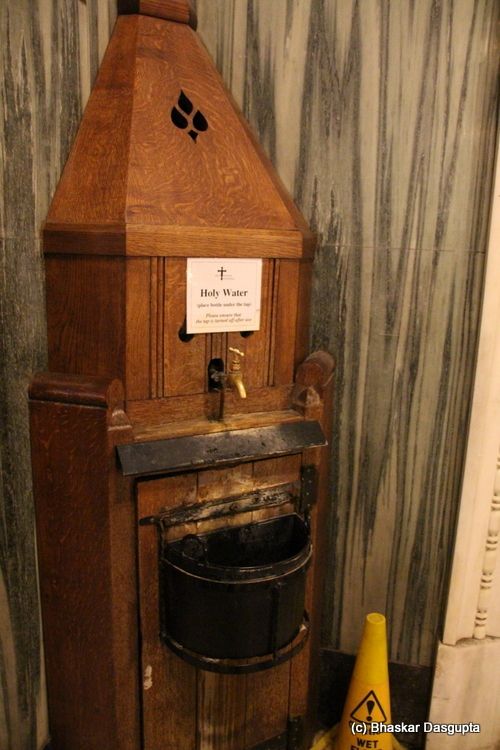 wut?
see what I mean? looks like the cathedral has no roof, and it just under a cloudless night sky.
the toe has seen some traffic I am guessing.
I then go up the bell tower.
reach the top and enter into the little balcony. there are four of them, around the square room.
Graffiti on the walls.
views from one set of windows.
inside the top floor, there are these lovely architectural drawings.
more views over London from another window.
more views
looking towards the rear of the church…the top of the domes look like Star wars domes :)
I come back out and take a few photos of the facade and the bell tower, what an extraordinary building.