After visiting the main basilica, I popped into the Dominican Monastery.
the original church was destroyed by allied bombing in 1943..but dates back to 1867,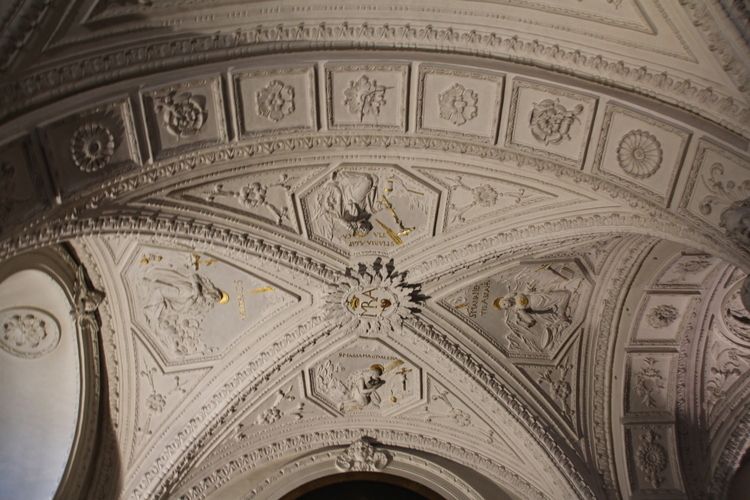 this was restored in 1950
the church is cool and white, with gold accents all over, really very nice and peaceful. Stunning fresco and plastering work indeed.
and there was a concert
quite a nice one…
Konzert! :)
the outside of the church is done up in this nice ochre colour. very nice. good place to pop in for a bit of worship and listen to music.