I head towards the Basilica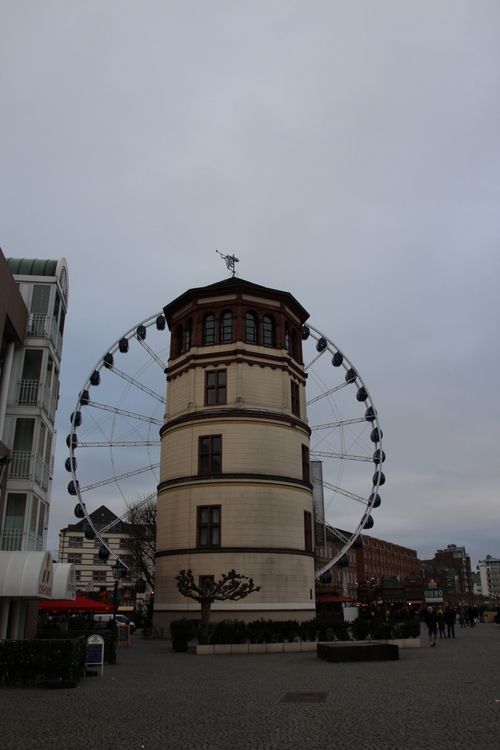 leaving behind the museum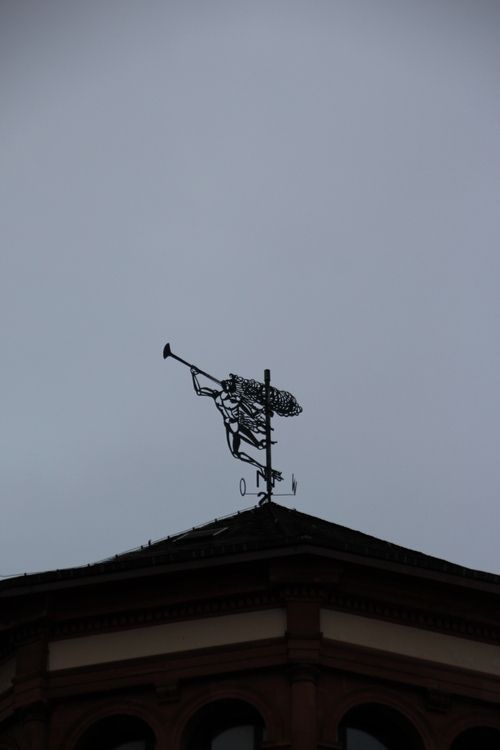 a lovely windsock…
this avenue would be lovely in the summer I guess.
and then this is where I bump into the Basilica…sadly marred by this bloody pipeline, why couldnt they bury it?
its a brick building. I am guessing this is the main door, which is usually closed…
I head around on the left.
see what I mean by this stupid pipeline? bah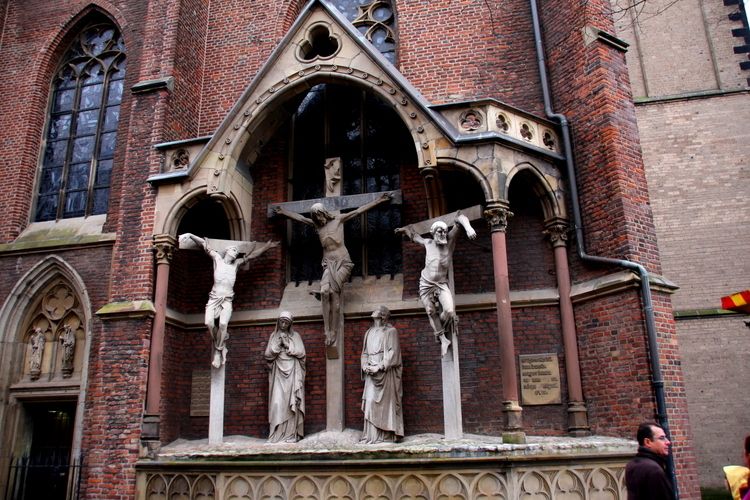 And then i come to this awesome tableau.
The crucifixion scene. Its really well done, look at the muscle definition, the bones, the expressions, very very well done. Quite an impressive scene.
and then this rather interesting view of a child holding a fish and then the pillar also had fish around it. Nothing to tell me what it was all about…And another door into the Church.
I turn the corner…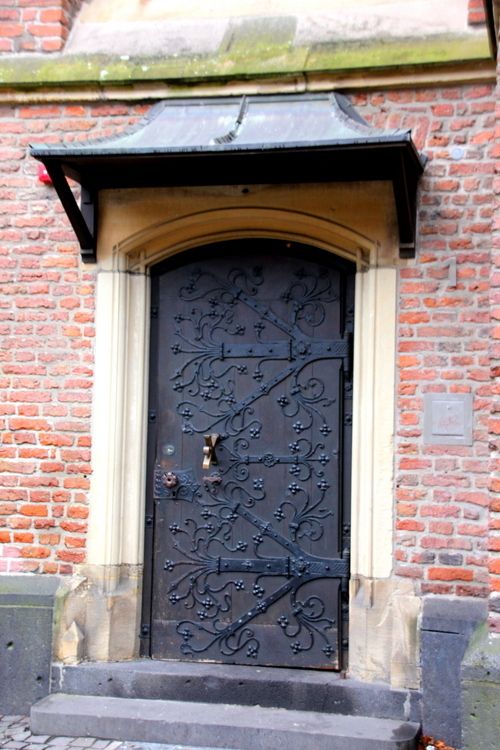 another lovely lovely door, just look at the beautiful ironwork.
rats!
this statue was behind bars…looked pretty good from a distance but the statue of baby Jesus was a bit manky, he looks constipated.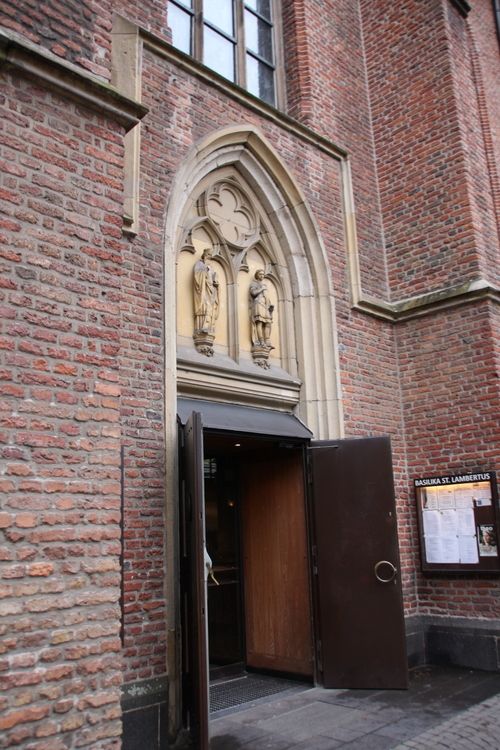 I head inside the church.
its quite a big church, if a bit gloomy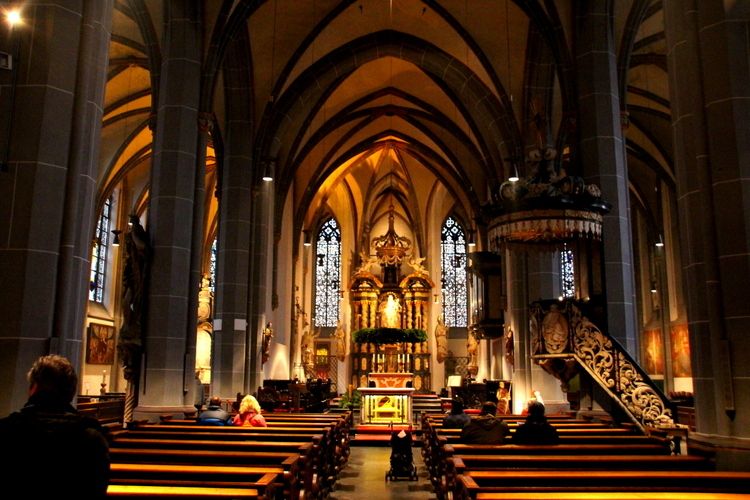 but looks good
nice sculptures
and this is something that shows the futility of war. In both UK and Germany, there are tons of plaques like this, commemorating the soldiers from various cantons, villages and parishes who died in the great war..Go figure. And now, besides these plaques and gravestones, nobody remembers them.
a lovely little sculpture which has been highlighted and another one which hasn't been highlighted.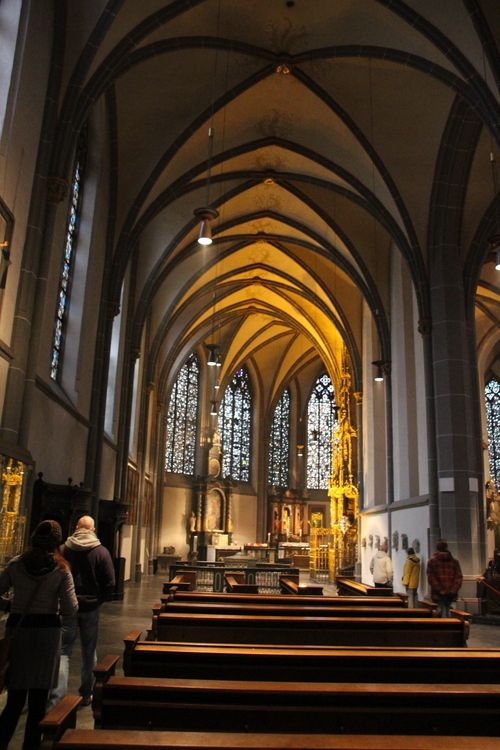 I move down the left hand side nave…one side is very well lit up
why is it so dark?
some very interesting gravestones, very well made, quite an interesting one. Ive never seen anything like this before.
couple of Triptych's on the wall. curious use of perspectives.
the font
on the left, lighted up by this rather bilious coloured light, is an extraordinary spire full of amazing sculptures, it is a beautiful structure, but the lighting makes it horrible. full of strange shadows. I wish they had done it properly.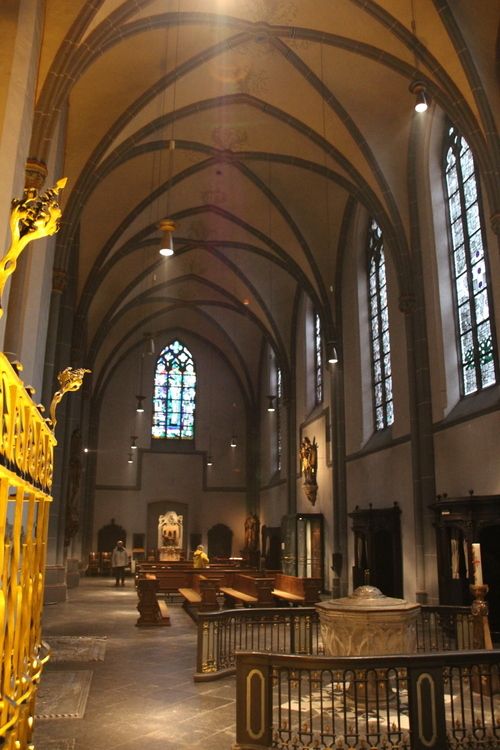 looking back down the nave…its very strangely lighted.
this has been a curious sight. too worn away for proper identification.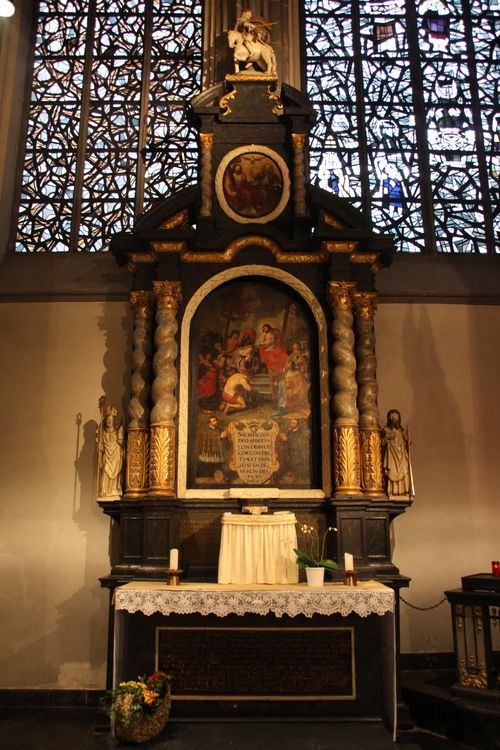 An altar….with the Bernini columns :)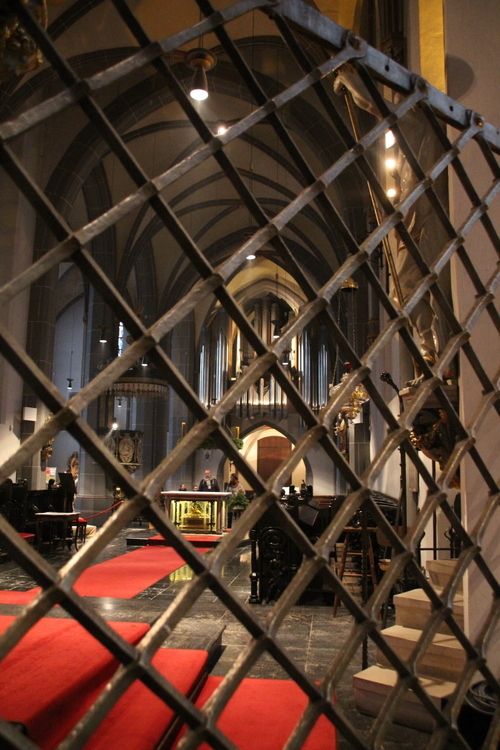 looking down the main aisle.
then we come to this extraordinary altar structure, which is behind the main altar…quite a nice structure indeed.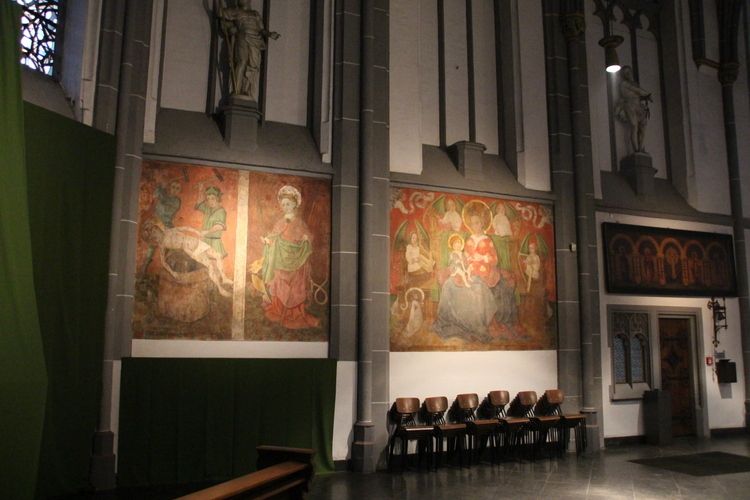 couple of paintings highlighted
the woodwork here is very nice. the door is very nice with excellent ironmongery and then the confessional box.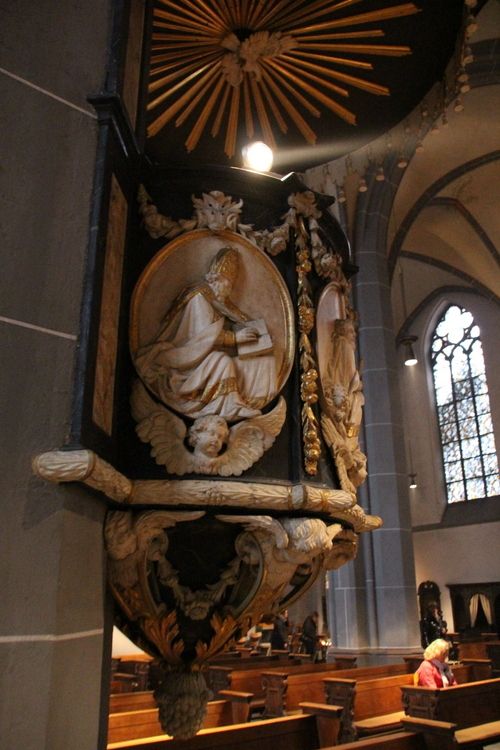 the pulpit is also nice but too dark
Hmmmm…St. Apollinaris coffin? Do you know, he is effective against gout, venereal disease and epilepsy. It actually contains some relics of him – or so wikipedia mentions. How fascinating.
the main altar.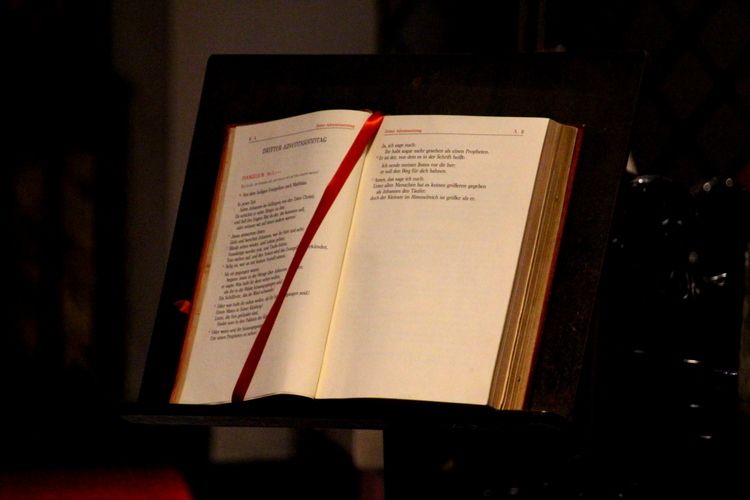 the bible open
a nice little tableau…the faces were so nice.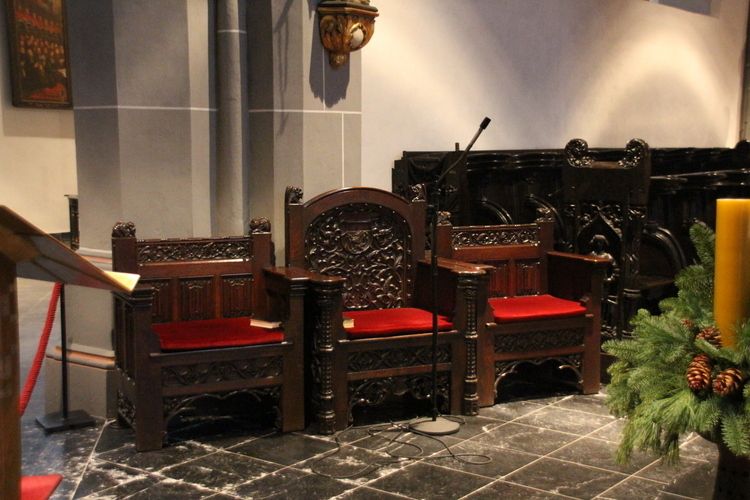 the Bishop's chairs?
the space age organ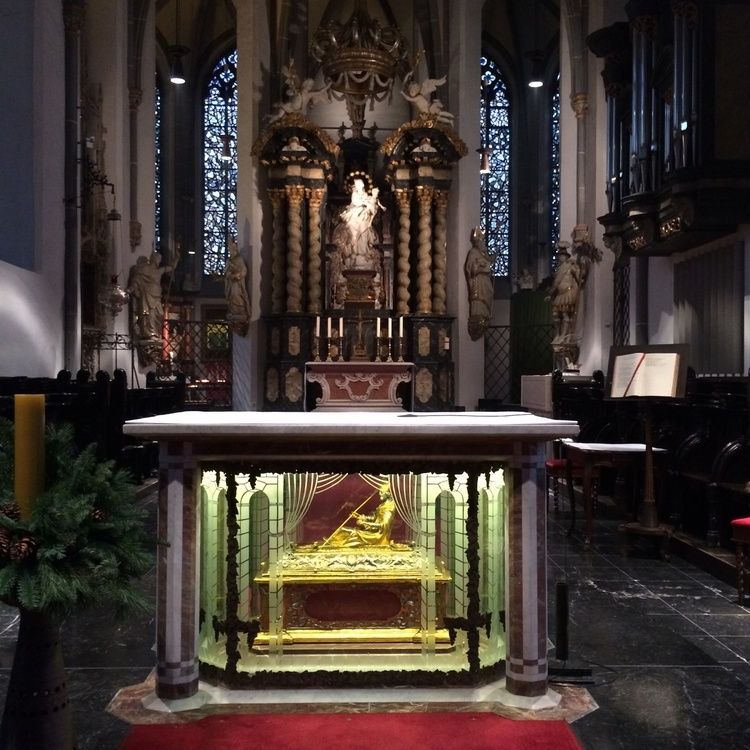 another view of the central altar…what's with the sodding light?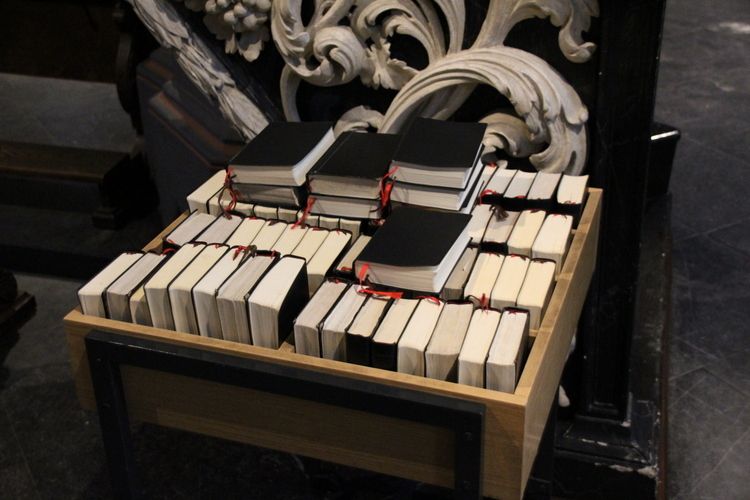 and a box full of bibles. i head out
nice windows!
This is saint sebastian. What a fascinating story…
I look back at the church. lovely church…but is sadly badly lighted.
And I move down the alleyway…its very beautiful…this old part of town.