Its now getting to be 6 or 7 Pm in the night and I should be heading back to the hotel.
I pass some glorious views over the little canal…the streets and trees are covered with twinkling lights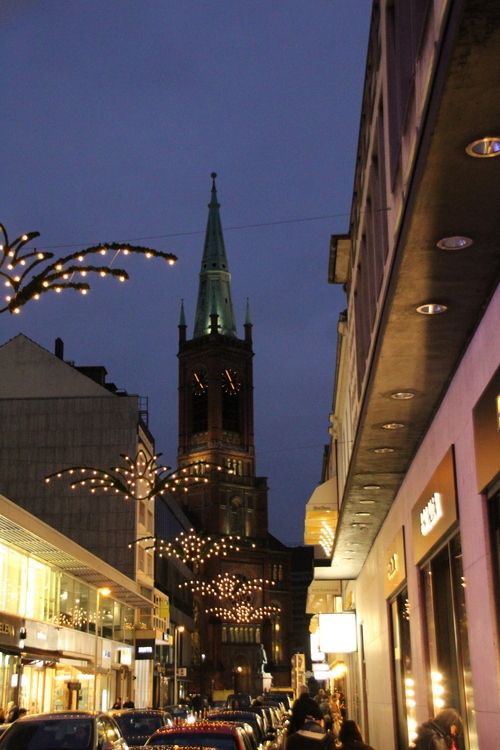 nice spire there. I head towards it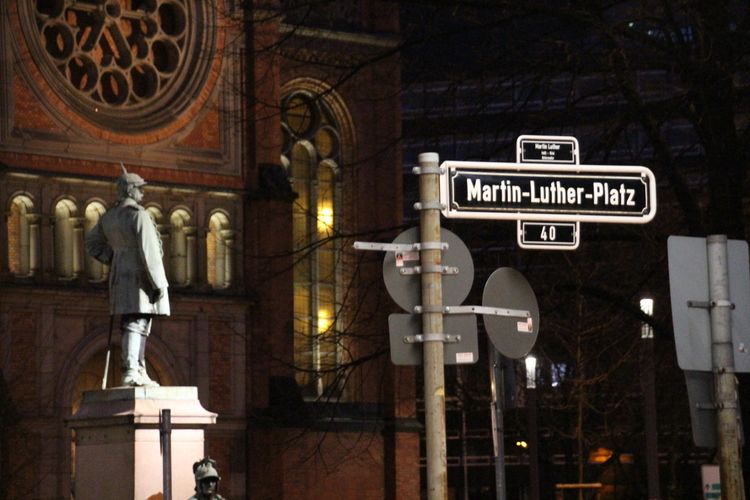 And there's Bismarck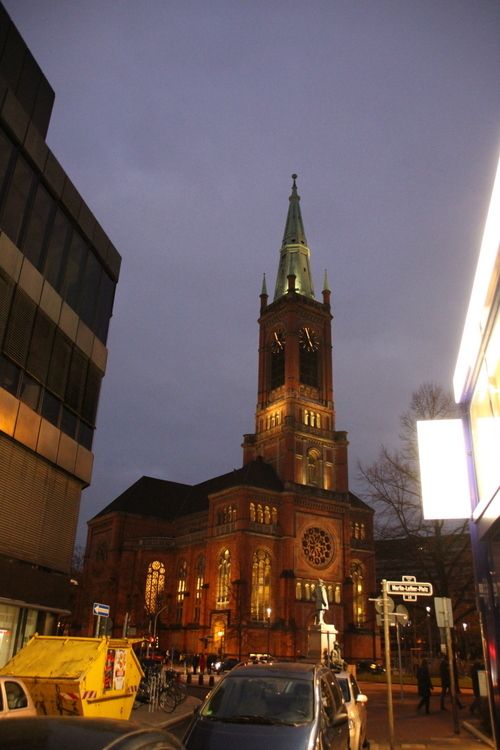 that looks amazing…
this Martin Luther Plaza has few of the statues of big great men scattered around, but if I understood correctly, these are new ones as the Allied bombings in the city in World War 2 completely destroyed all this.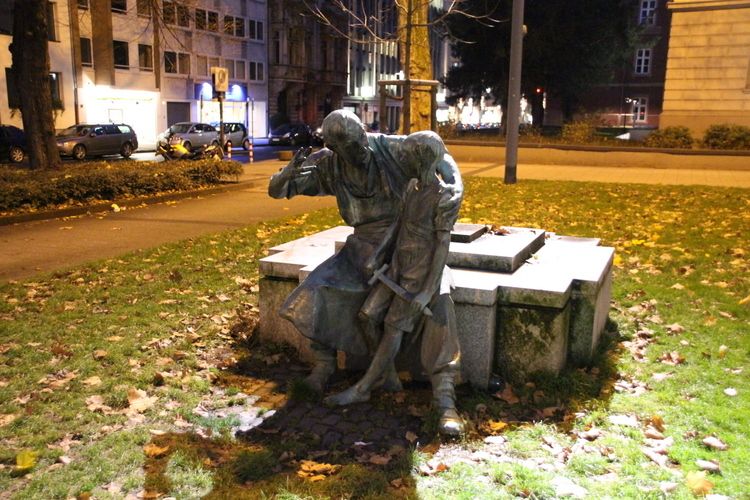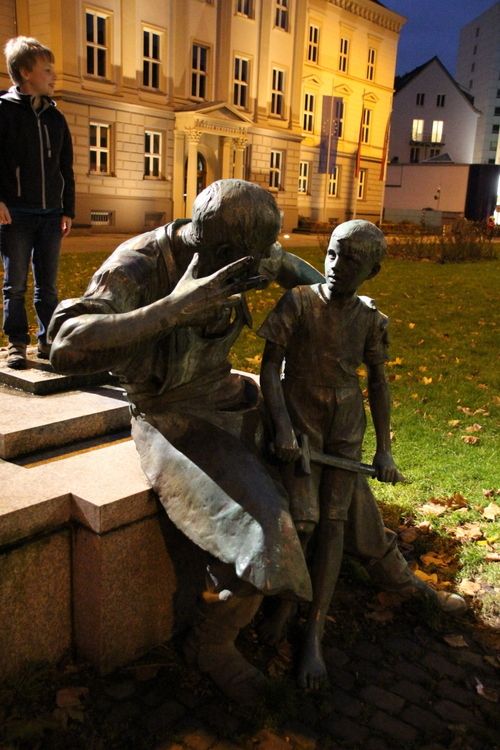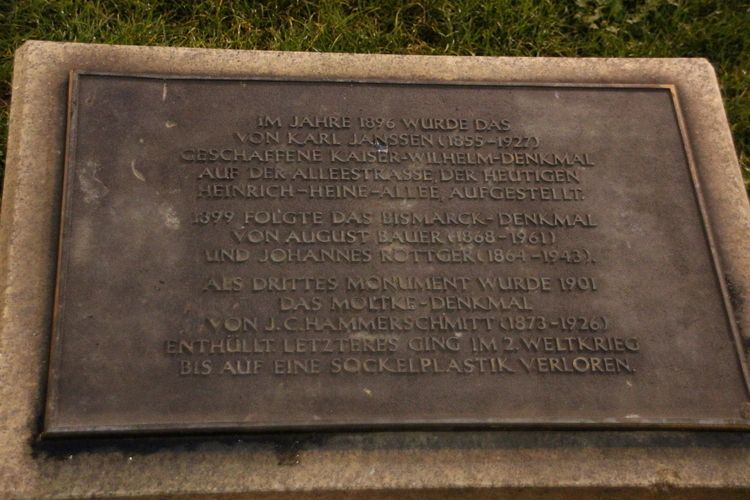 I loved this sculpture, looks like the master is teaching the student, the grandfather is teaching the grandson. the master is teaching the apprentice. Lovely.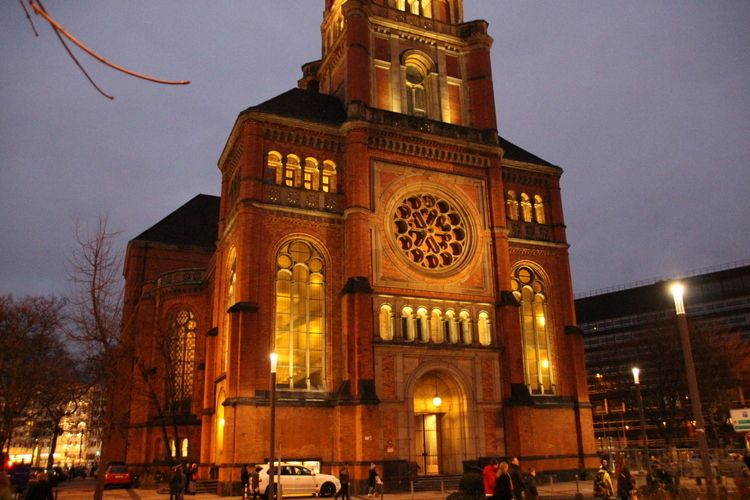 I turn to the church
its brilliantly lighted and unfortunately there is a function going on inside so was not able to get inside.
Beautiful warm brick church, really lovely.
I just love the German language…Justice Ministry isn't as fun and impressive as Justizministerium…now that's sonorous and grandiose.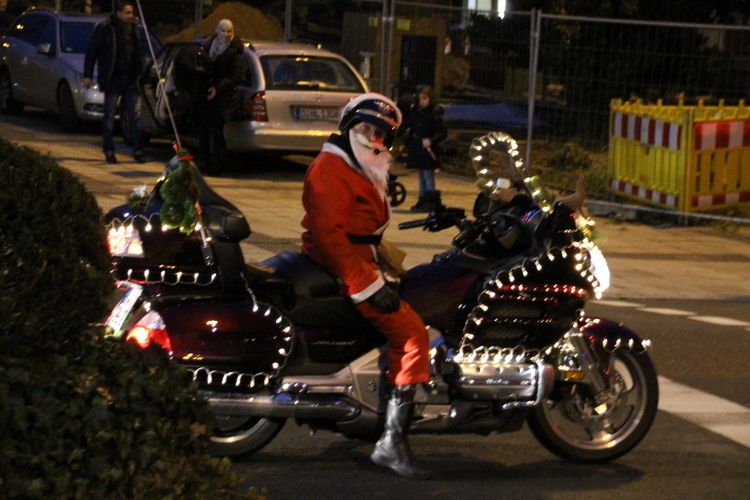 Gosh, Santa on a bike!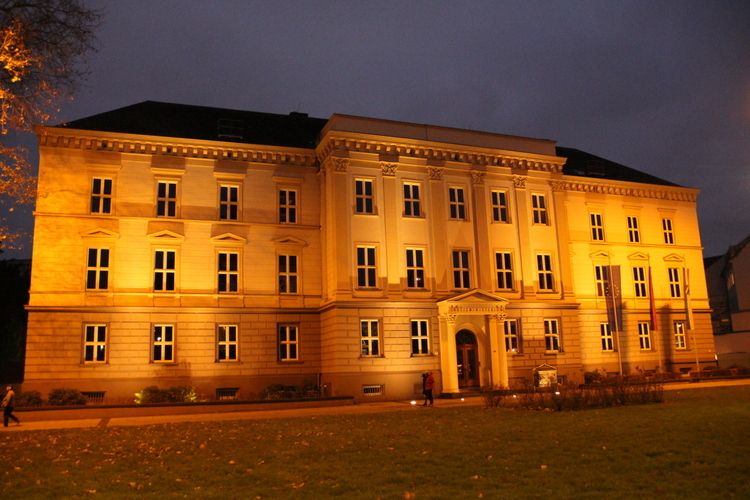 lovely building….
Plaques on the wall of the Church…
I am now heading back to the hotel and passing that building which makes my hair hurt.
And I am back to the hotel…for a good night's sleep, thank you Dusseldorf, for a lovely walk.