Cycling around St. Albans is a joy, there is so much to see and admire.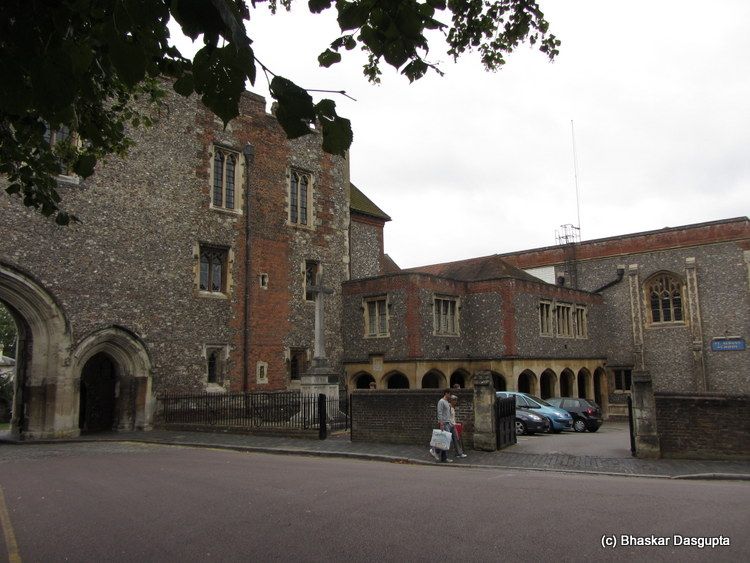 I move across from the Cathedral to see this rather boxy building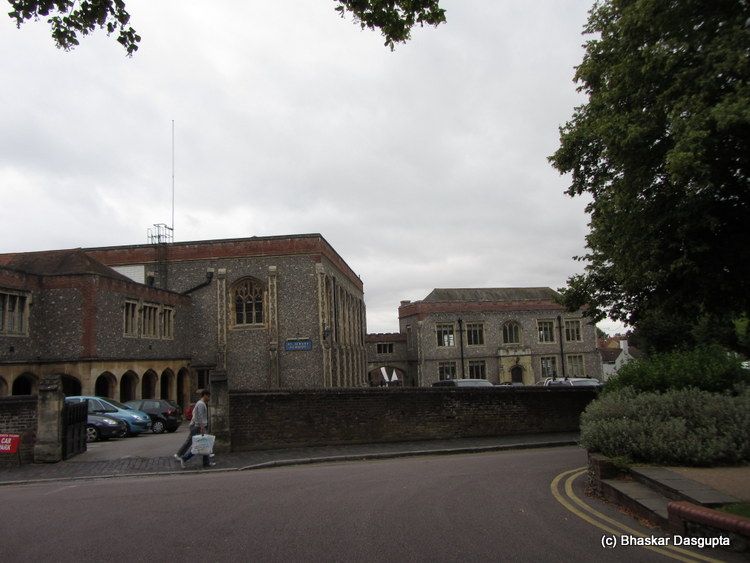 Its joined to this set of connected buildings


Its a blocky building. To have an idea how it looked way back, here's a photo from Wikipedia.


The gatehouse is the building on the top of the left hand side quadrangle. This is how the great cathedral looked before King Henry VIII did the dissolution business. Pretty big and huge, eh? Now of course nothing is left of any of the red roofed bits excepting the gatehouse and some little bits attached to it.



I am now looking back at the cathedral on the left.


Some bits seems to be renovated


One which is used for cars and the other for pedestrians


A well supported ceiling, I wonder if those are murder holes?


The modern lock in the door make a decided counterpoint…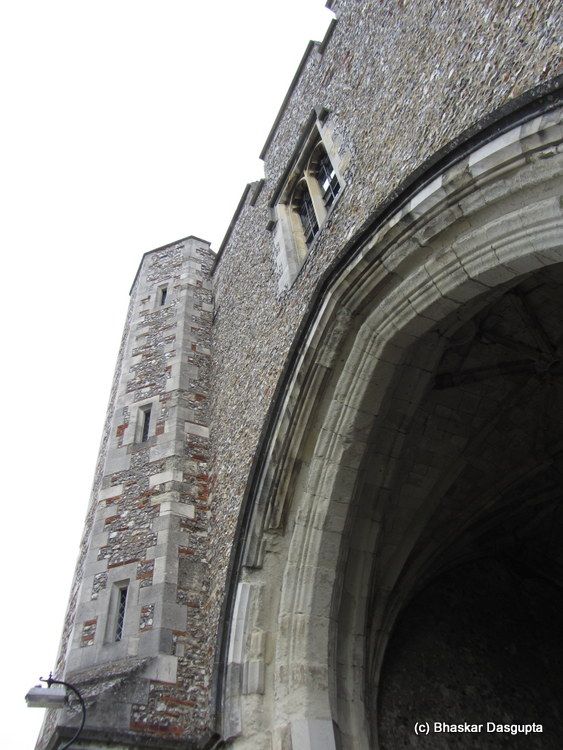 Looking back at the ceiling, pretty neat work, eh?


Looking across to the Cathedral


Another door and this one looks much more authentic


You can see that the handle was moved, the old hole is still there


And a new lock has been fitted, man, the old keyhole is massive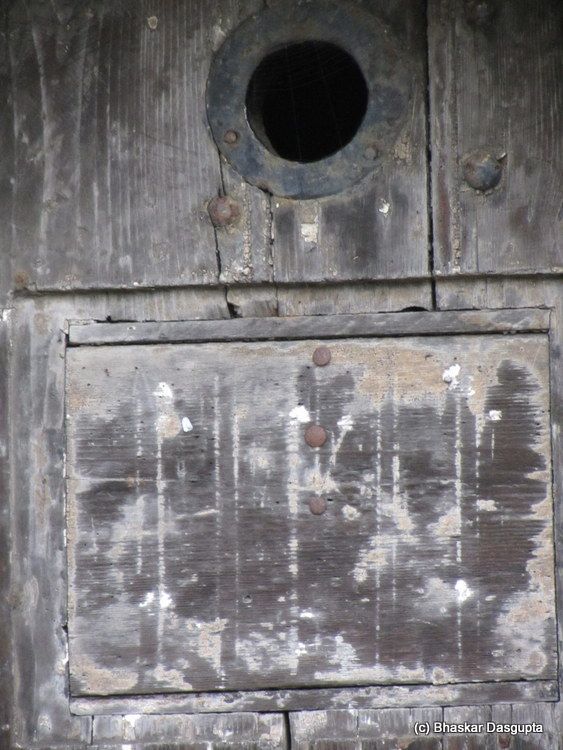 And the door has been repaired…
lovely little piece of history..it must have seen quite a lot of people passing through its arches..fascinating..