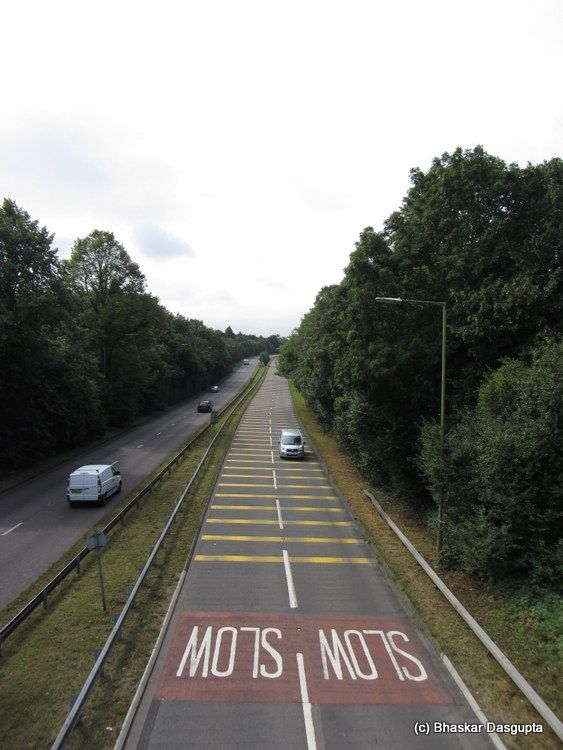 So I am riding towards St. Albans and have to cross a busy A road. The yellow lines make for an interesting optical sight..the road actually dips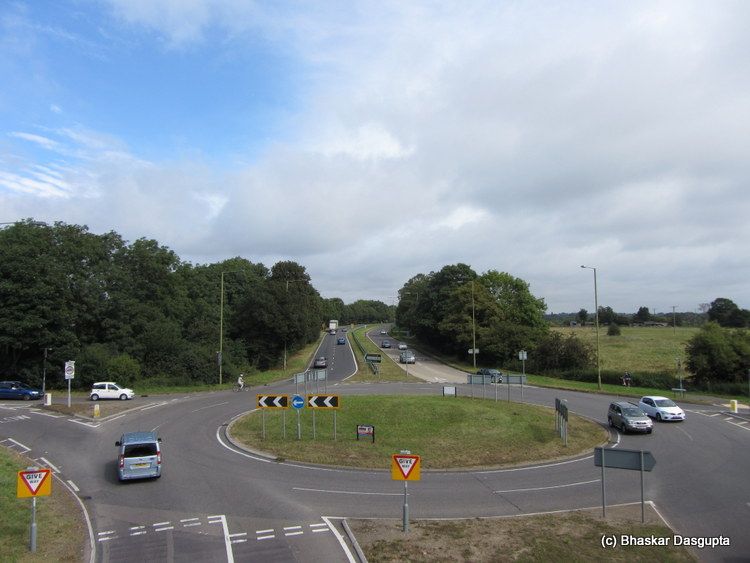 The overbridge helps me escape this mad roundabout but these days i cut across directly, what the hell, I have equal rights! so there.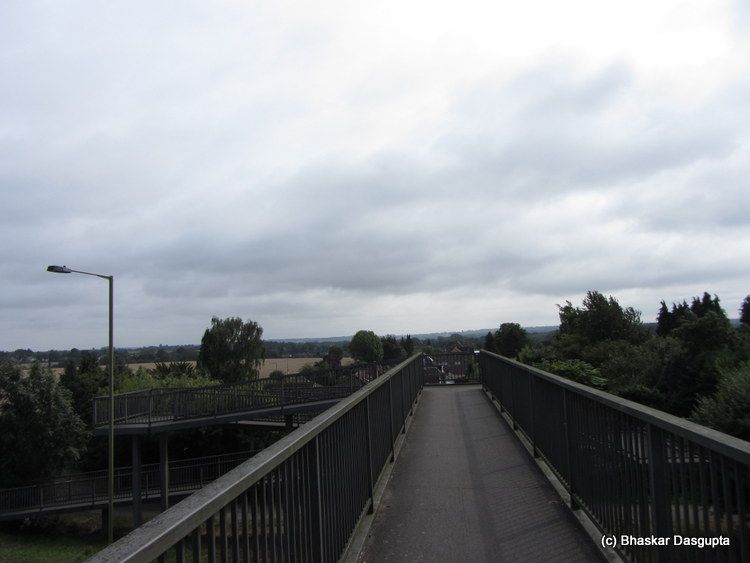 The view across the lovely countryside..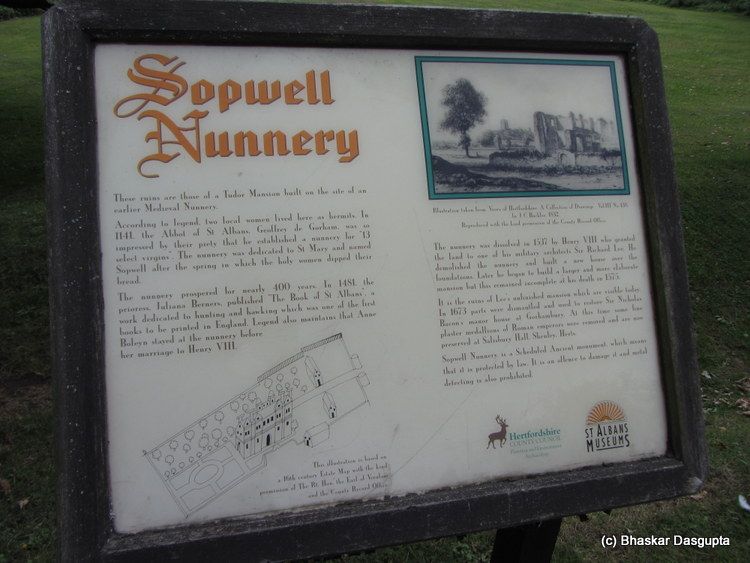 Its set about 1/2 km away from the road, over some very well maintained grass lawns.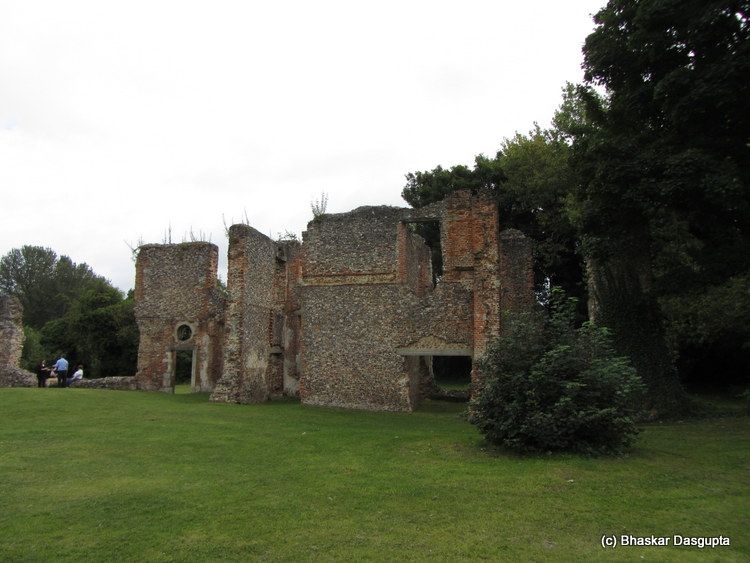 It used to be a nunnery and then it was taken over and a country house built on this site


It is rumoured that Anne Boleyn stayed at this nunnery


The person who bought the place was the commander of Henry VIII. Yes, the same chap who Anne married.


Although the walls are quite thick.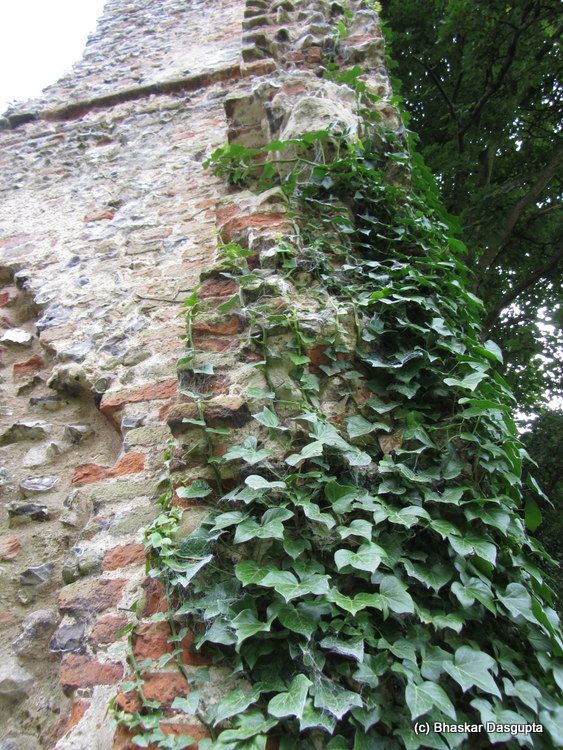 Ivy is climbing up the walls.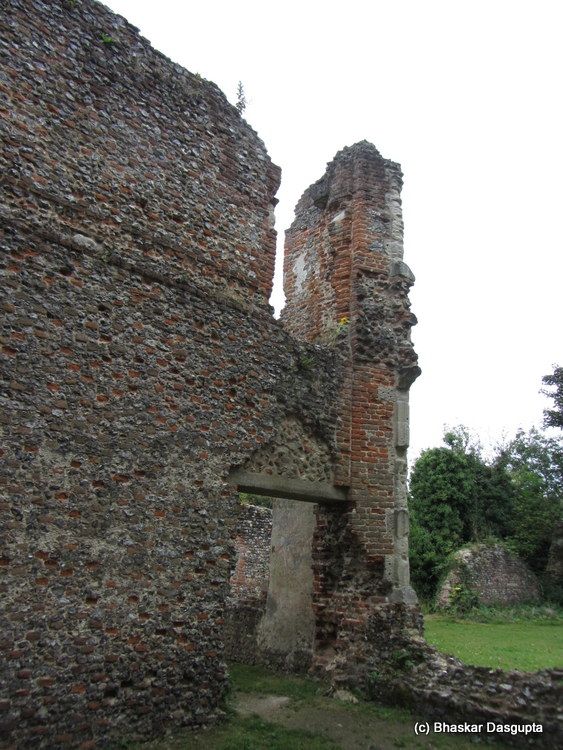 solidly built lintels


It looks like it was 2 storied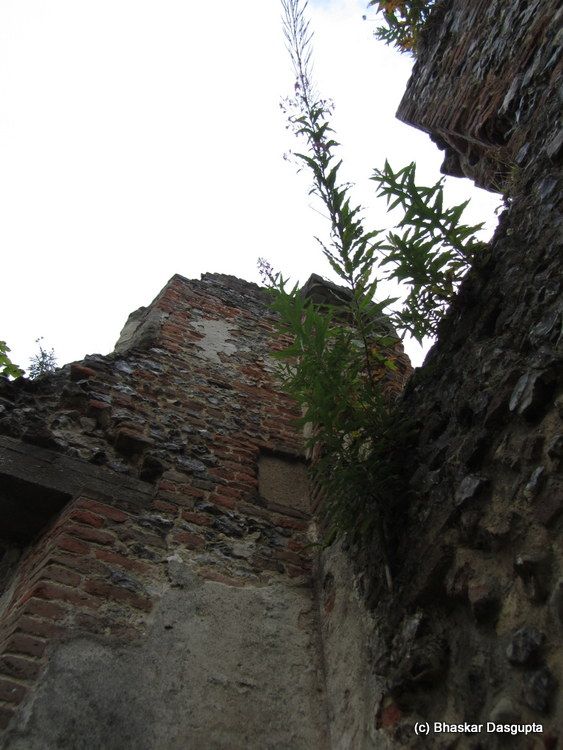 somebody should remove these plants, they will bugger up the brickwork


You can still see the window support holes in the stonework


I ran my fingers over the stonework, nope, nothing, not a glimmer…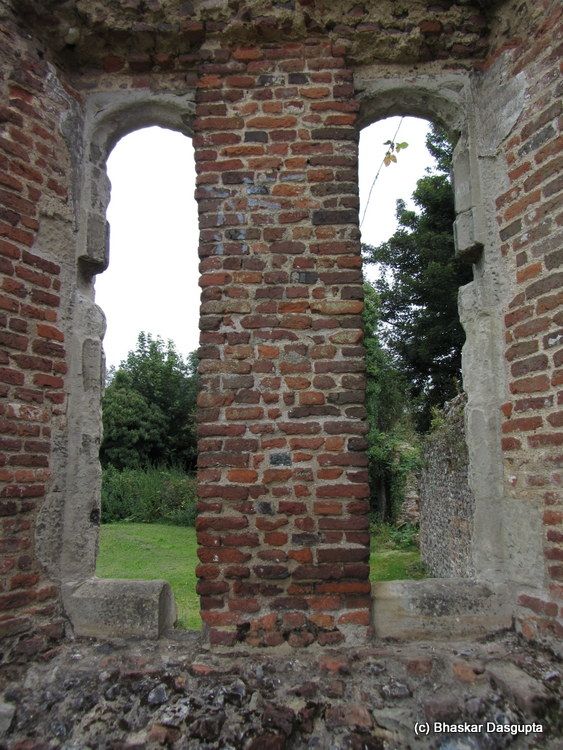 What would people have seen when they looked out of here?:


Ok, the lintel is a new addition, the original brick arch is still visible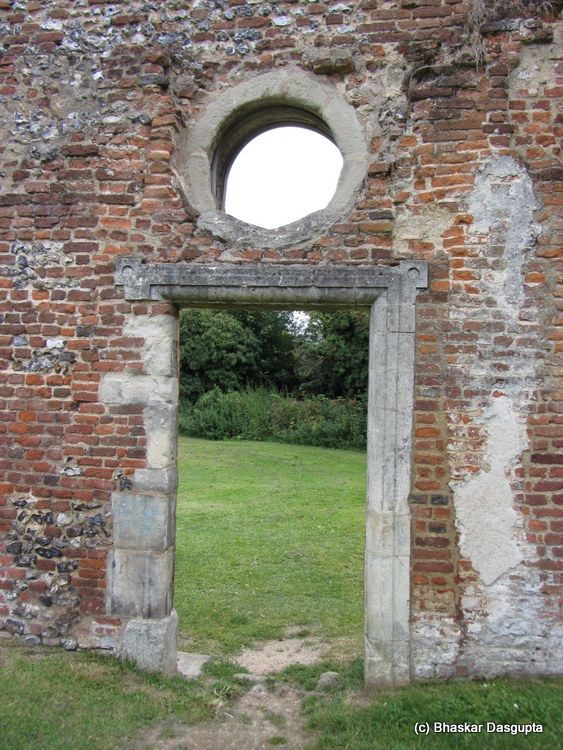 Looking at the window from the outside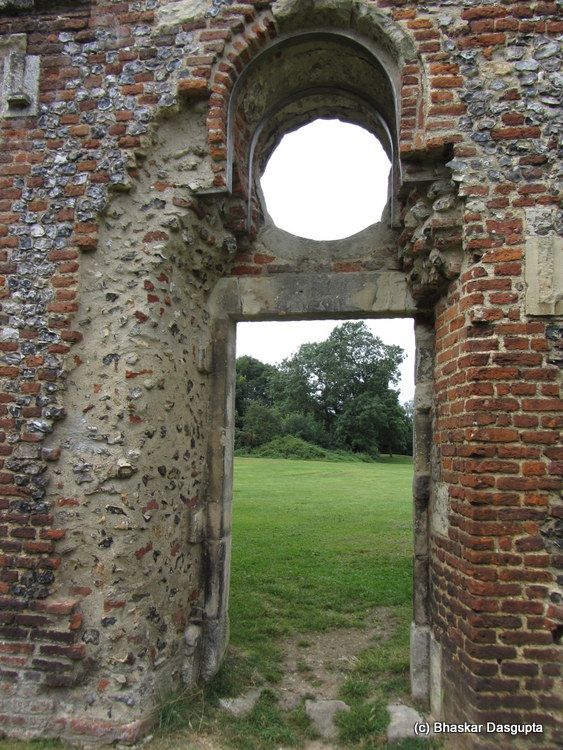 You can see the arches affixed to the top of the brickwork, so some kind of restoration has been done on this place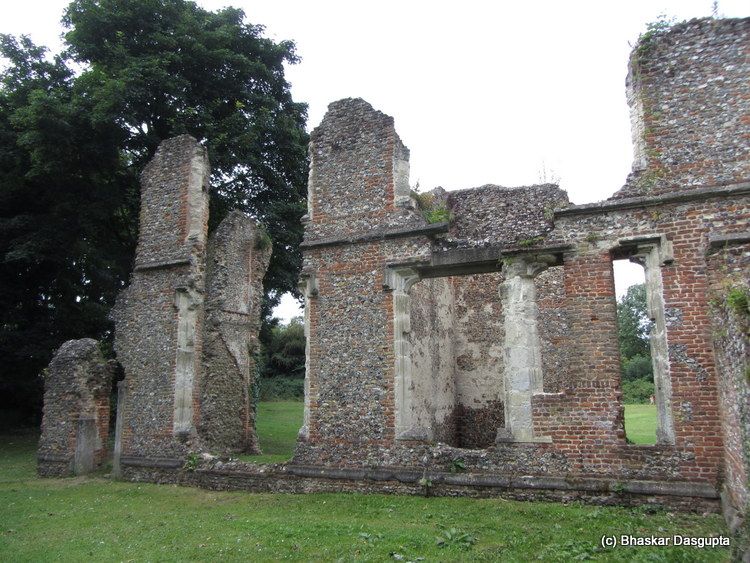 As I mentioned, not much is left


Here's my bike leaning against the wall


I spy a little gap in the corner at the end of the garden and start walking to it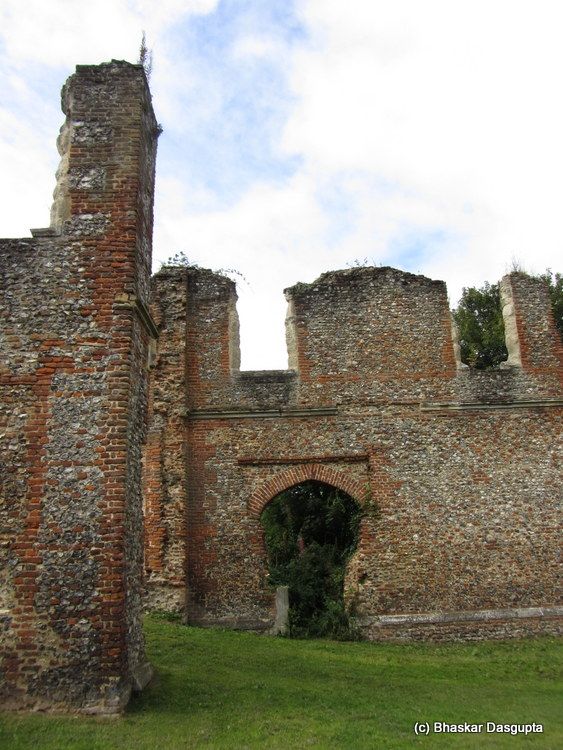 looking at the passing brickwork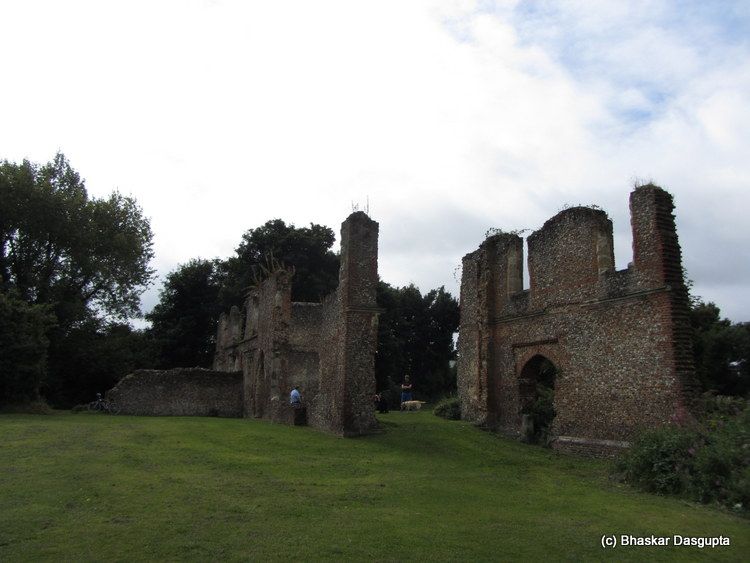 From the gap in the wall, nothing much to see, other than a field.


I turn right to the bottom of the garden to see some more ruins


You can see the sloped roof tile slots on the roof…



Heading back
As I mentioned, I did touch the bricks and tried to hear the bricks say something. One could hear something but not much. Considering the nunnery was built in 1140AD and then rebuilt as a mansion in 1560AD, nothing much to feel I guess. Here is a leaflet from the local govt giving a bit more background and a map of the surroundings.