This is the St. Matthew Church.
I have ridden past this church several times, and frankly on first sight, its not that impressive


With a Celtic cross in the side, commemorating the fallen soldiers of the parish. Salutations.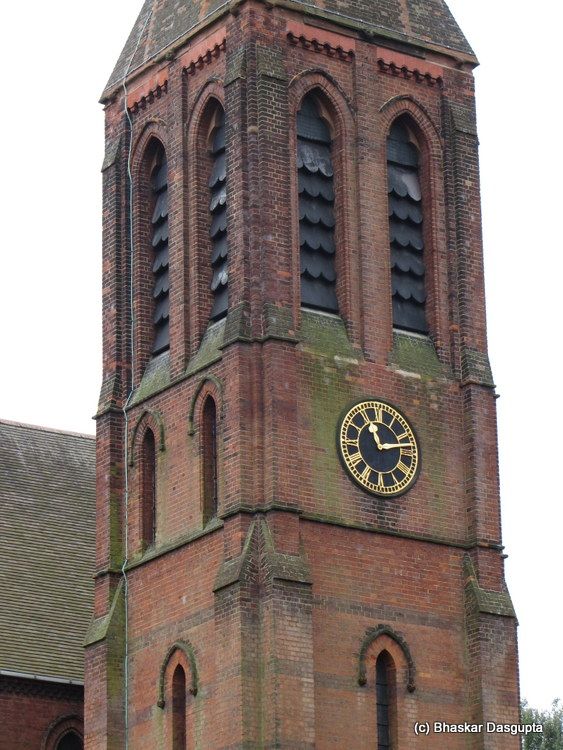 But one day I managed to stop and take some photos, the detail on the clock and bell tower is quite interesting. Check out the wooden slats which cover the bell chamber, fascinating.
And then the arched windows, like the detailing on the top of the arch…


The spire is banded, never seen anything like this, with small outcrops, I wonder what they are made up of, lead? Actually no, the parish history site says that that's made up of white stone.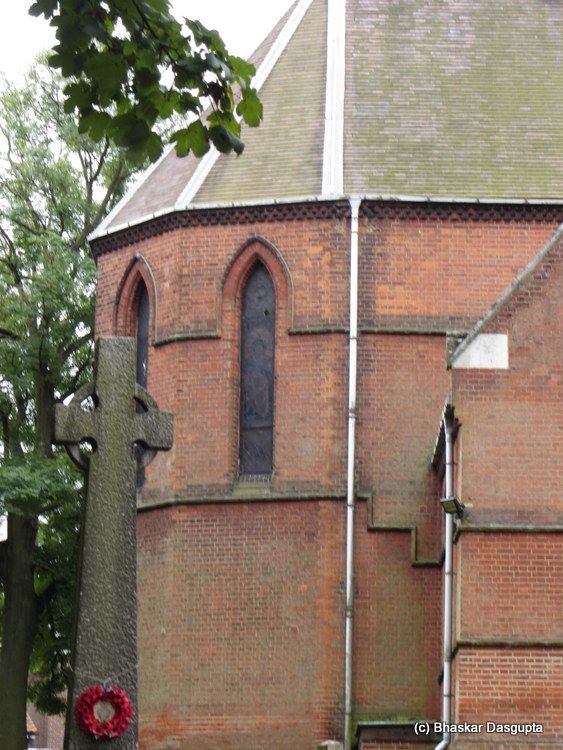 The tall narrow windows are stained glass..Here are the descriptions, one day I am going to go inside and check them out.




But the presence of those plants on the top of the lovely arched entrance is a clear give away that the building has not been maintained..these are dangerous to the brickwork, these plants grow and then cracks appear in the root area and then it all goes downhill..But interesting church none the less.
The church history site talks about the donations..fascinating. Some serious donations were made…
Finding the money

All the donations listed below were generous, given that the average manual labourer of the time earned about £1 a week. Then there was £200 per annum needed towards the upkeep of the church: in March 1879, the Ecclesiastical Commission agreed that a £50 a year endowment be paid and the Rector of Bushey and Exeter College, Oxford promised £50 a year. A capital sum of £2,625 2s 6d was to provide an annual endowment of a further £100.

Amount (£) by donor:

2,500 David Carnegie, High Sheriff of Hertfordshire, who lived at Eastbury House in the grounds of which is now Northwood Headquarters.

1,000 Thomas Blackwell of 'Cross & Blackwell' pickles, living at Oxhey Place where Oxhey Chapel was located.

1,000 Robert Carew of Carpenders Park

500 Mr Eley of Oxhey Grange

250 Rt Hon W H Smith MP and bookseller, former owner of Oxhey Place

110 Lord Ebury of Rickmansworth

100 M A & F J Sedgwick

100 The Earl of Essex of Cassiobury Park

100 Rev'd H F Burchell Hearne of Bushey

100 J Watlington of Harlow

100 Joseph Sladen