On the way back from Cornwall, we popped into Okehampton to check out the castle. It is a great little castle and I took shedloads of photographs. If you are a pain addict and want to see more photographs, then click here to see the slideshow. Parked the car, got the aged p's off to wander around in the village while we hared off to see the castle.
A seriously manky courtyard and house..


This is supposed to be some kind of art..I am not sure, lol.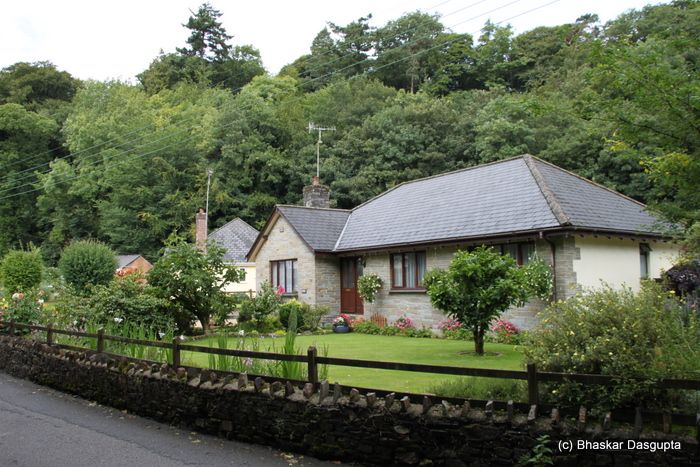 A stream ran next to the road.


And you can see the castle up on the mound.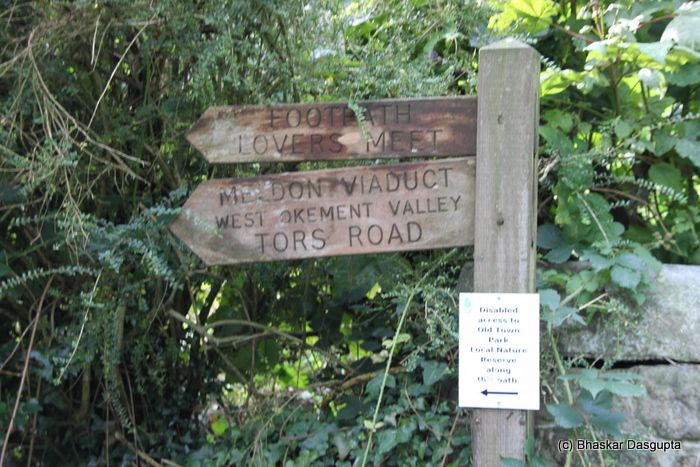 Rather long path, the girls are way behind. So got into the castle, paid for the tickets and the audio tapes.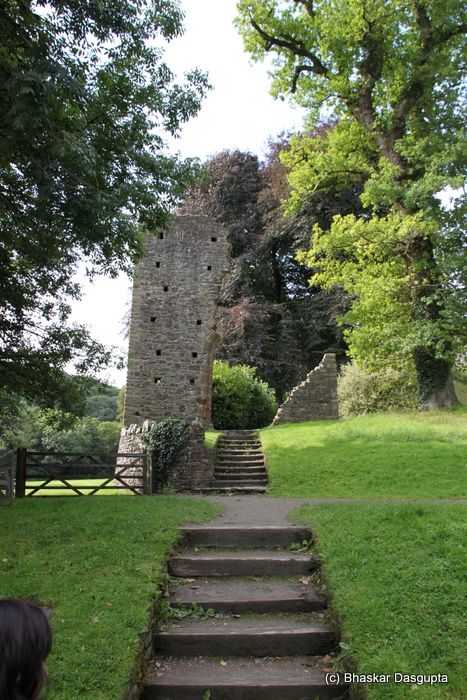 Here's the walk way up to the castle.


An aerial photograph and a picturisation of how the castle would have looked.


Here's another view of how the castle would have looked in the 14th century.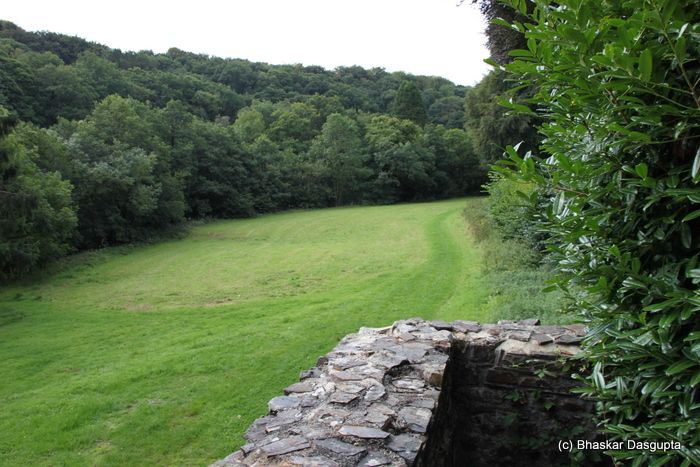 Here's the left hand side open area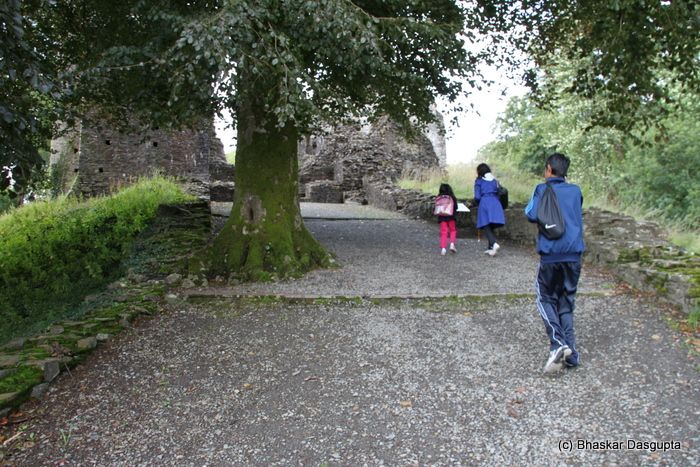 Walking up to the castle.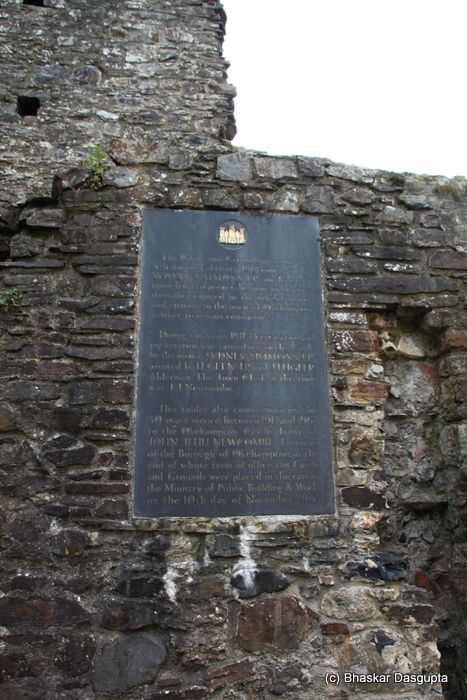 A plaque talking about the castle and some restoration details.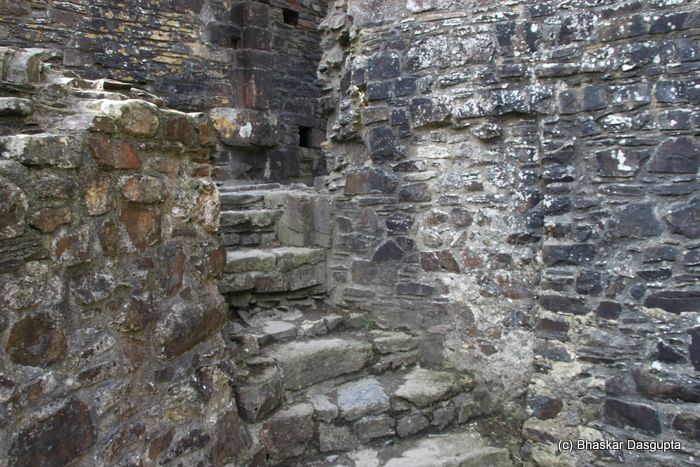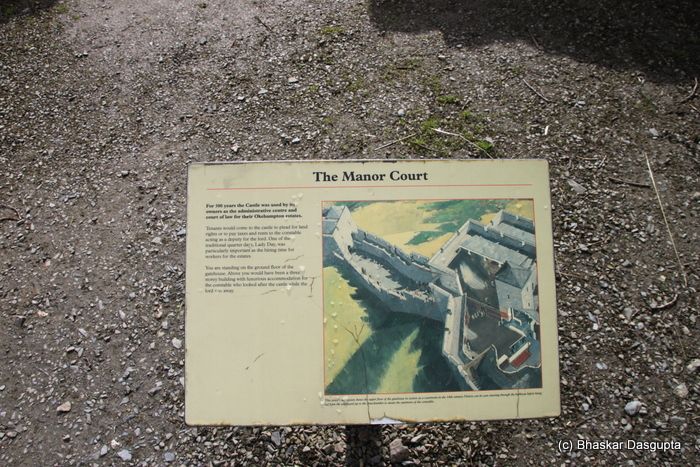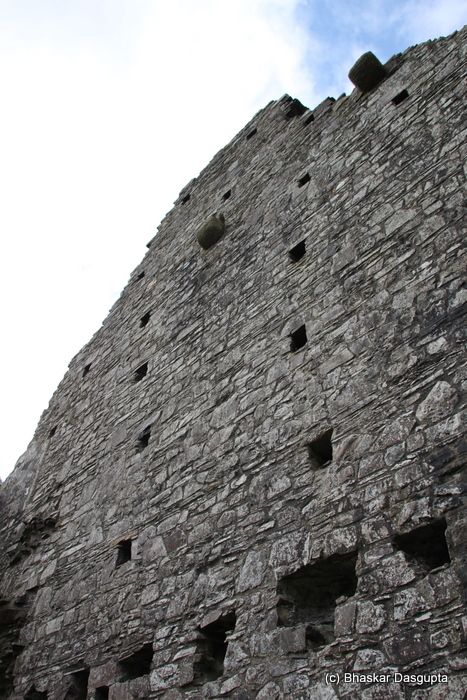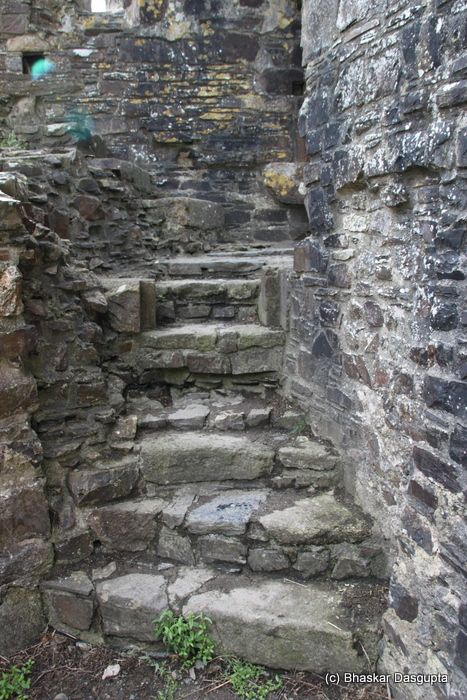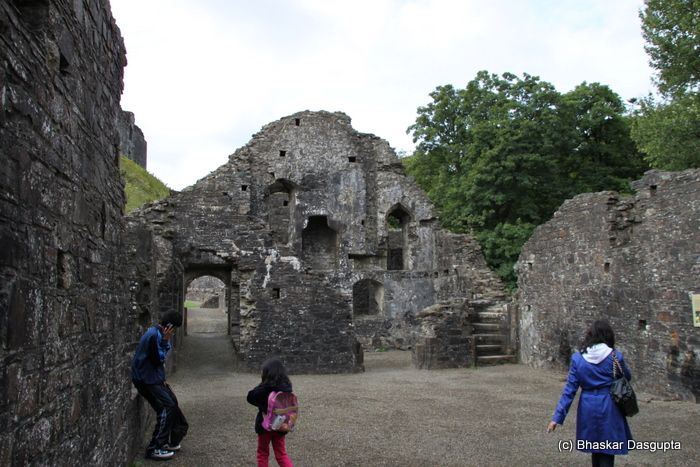 This is the great hall.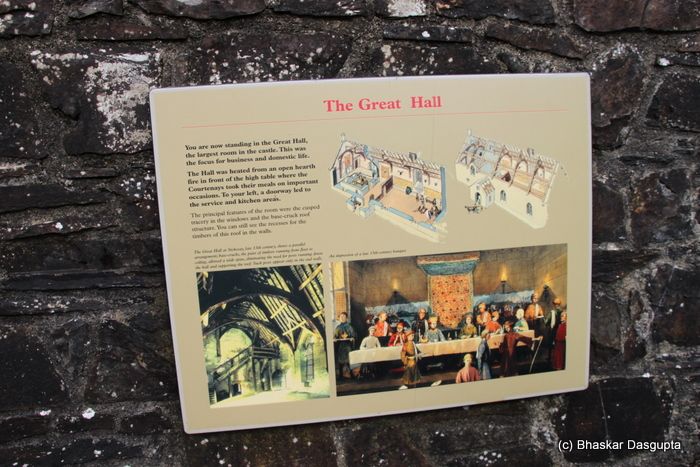 Here's Kannu listening to the audio guide.


The kitchen and pantry or something like that next to the great hall.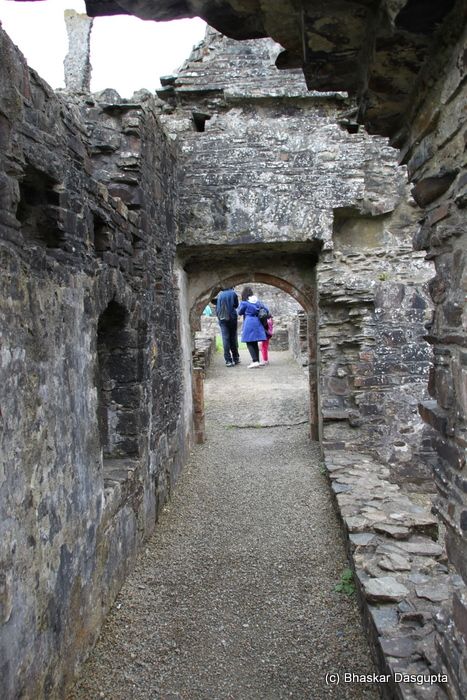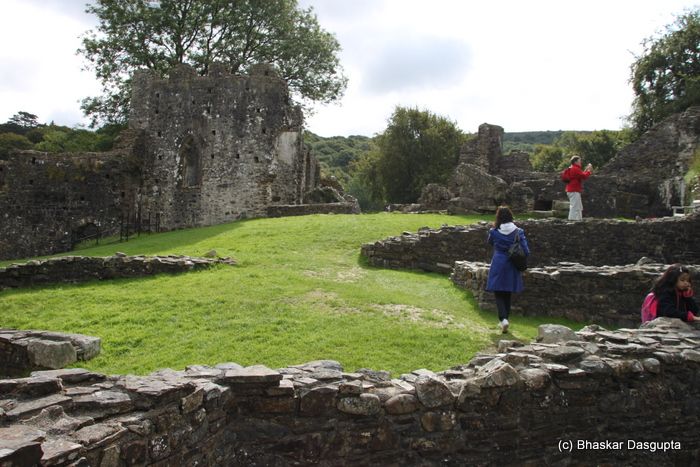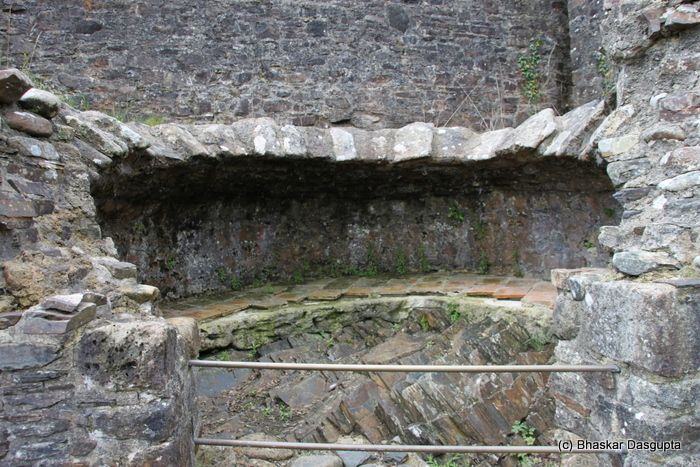 This is supposed to be the oven.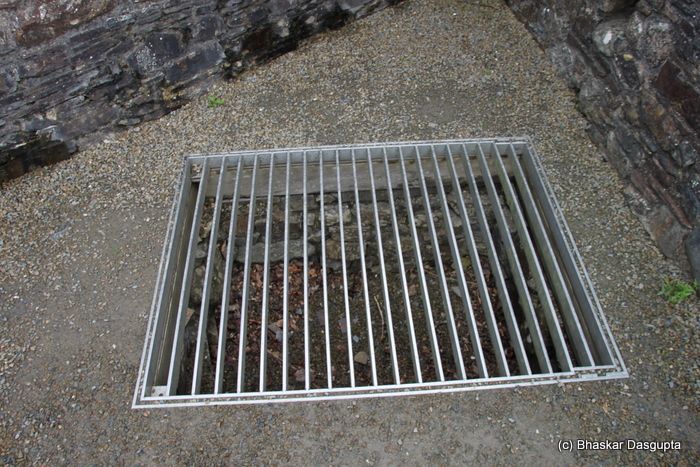 It was quite high, almost to the top of the trees.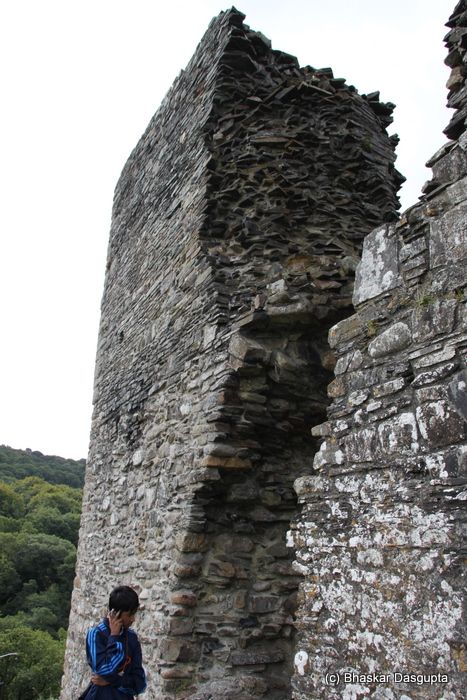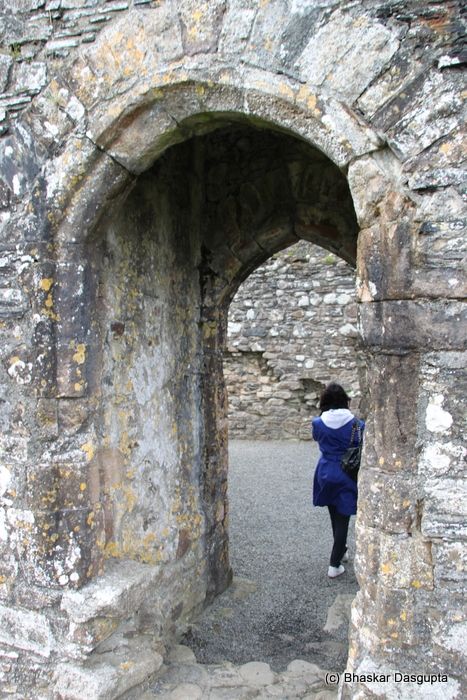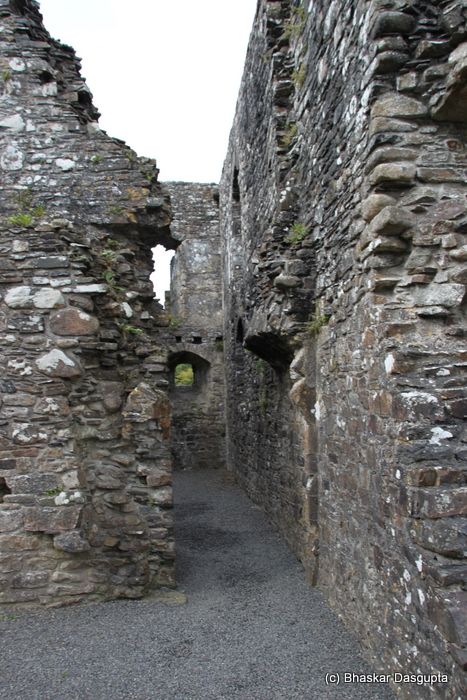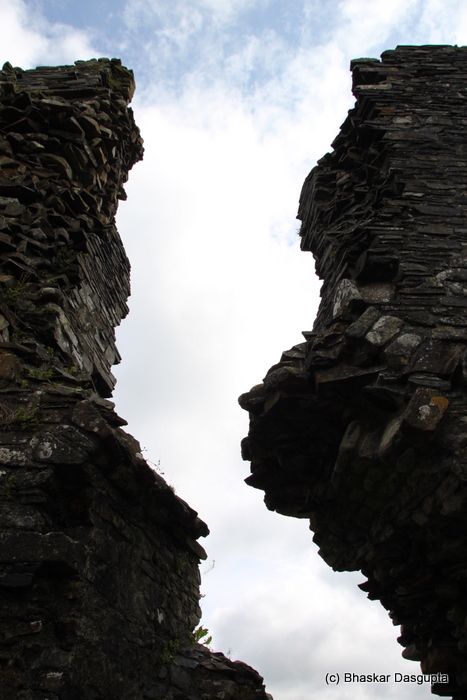 Even the breaks in the wall were symmetrical.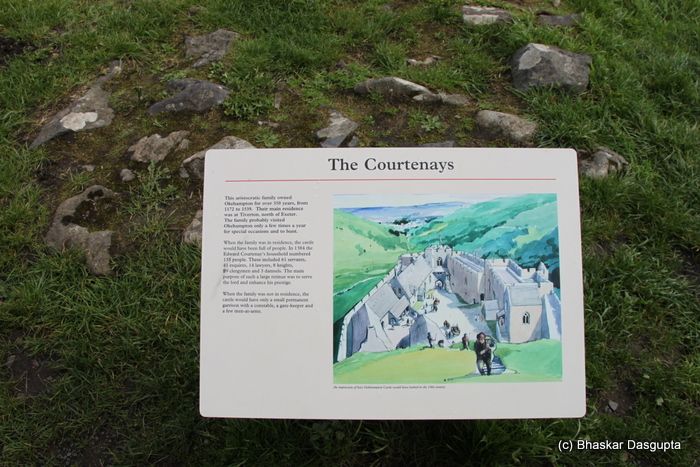 The Courtenays built this castle, at one time, this castle and the inhabitants were the most powerful people in Cornwall.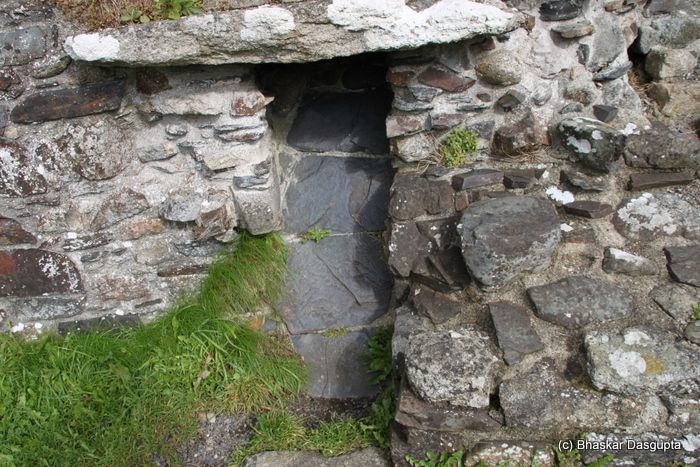 The keep had a loo as well, and this is back in the 14th century!


Looking back over the forest. And a golf course.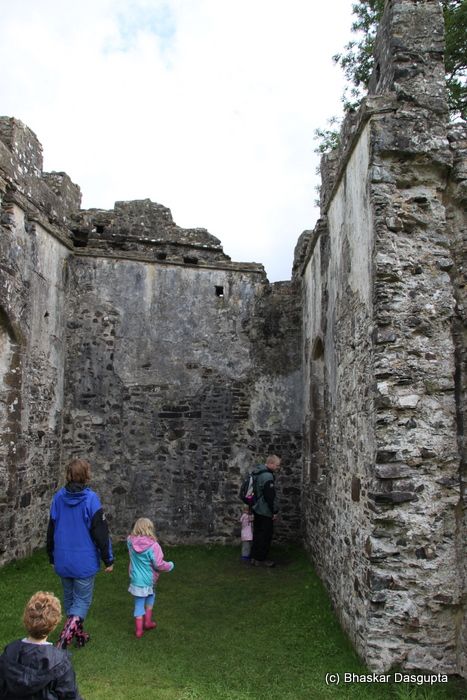 Now down on the ground, there is a chapel. With a window where one would throw the water away, can you see the little basin?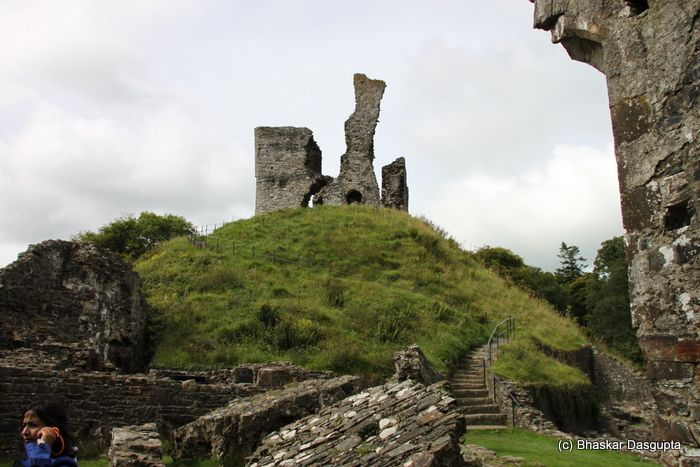 More buildings, these were the apartments for the big bosses.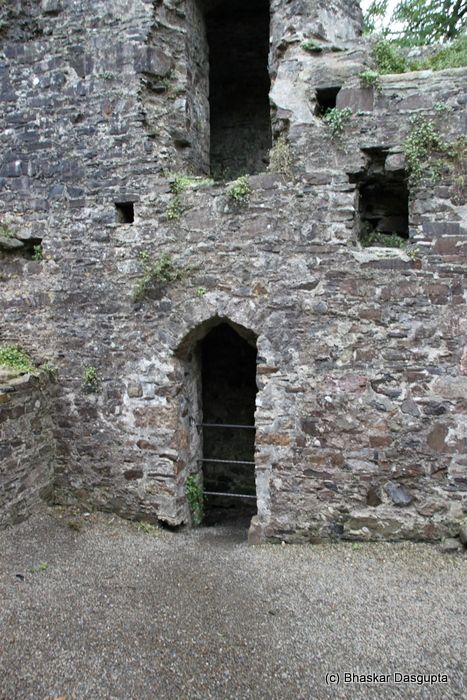 Another loo. Quite impressive.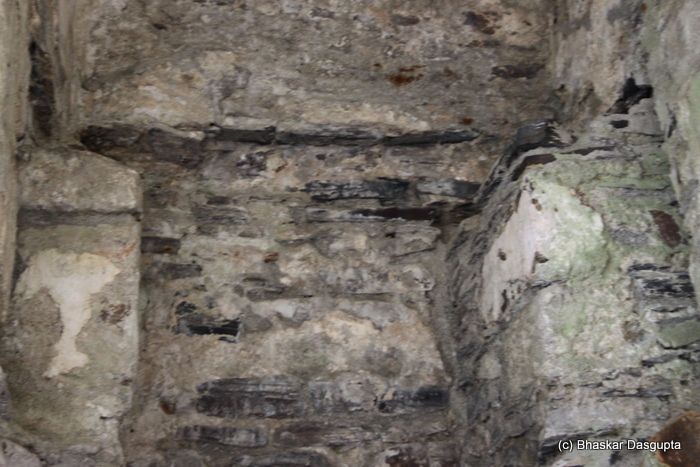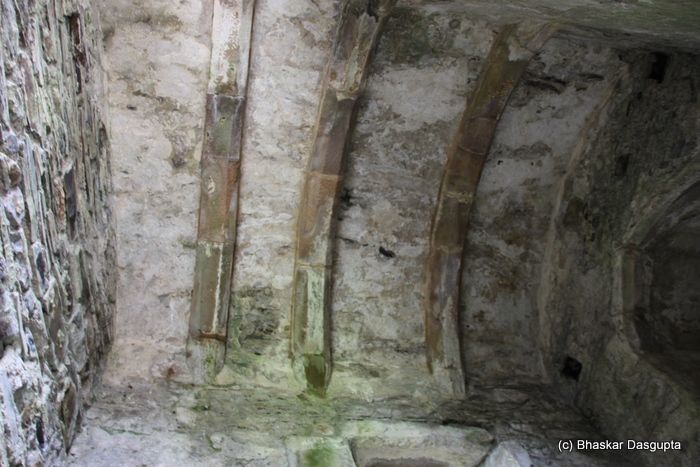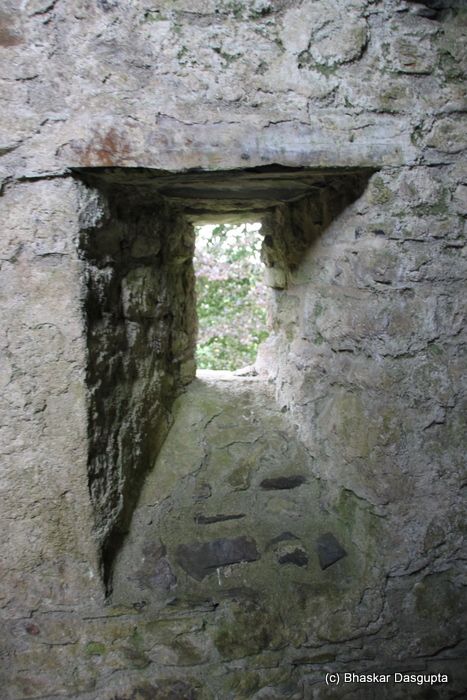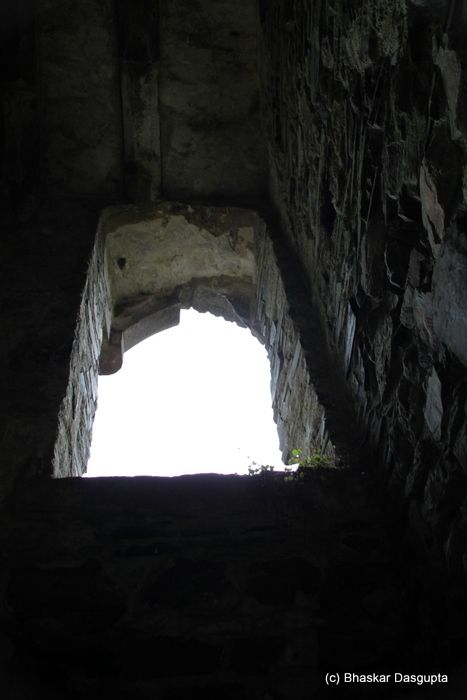 And another loo and bathroom. To have this level of personal hygiene in the 14th century is quite impressive.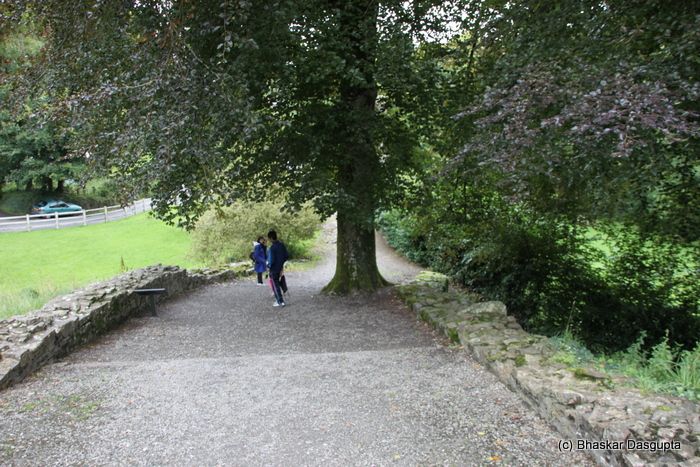 Finished with the castle and now going down to the ground.


With a stream running next to the castle, very convenient for irrigation, water and toilets, eh?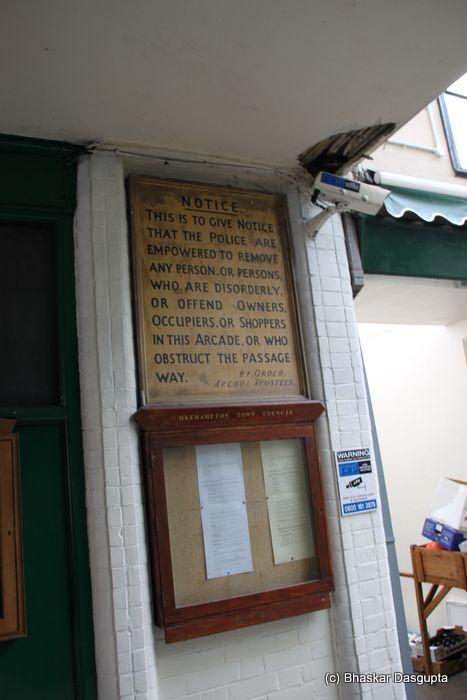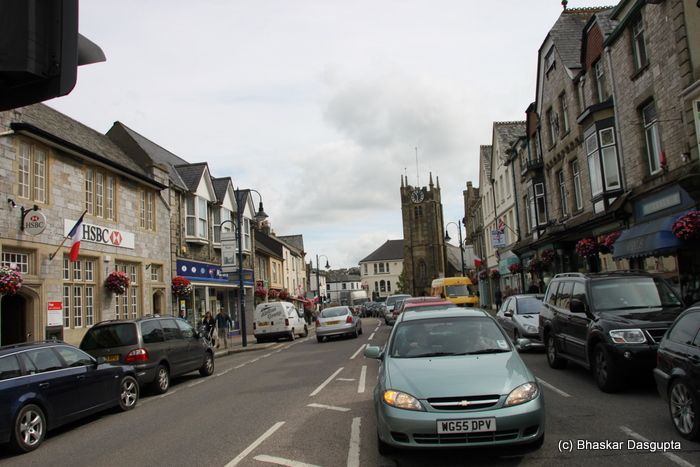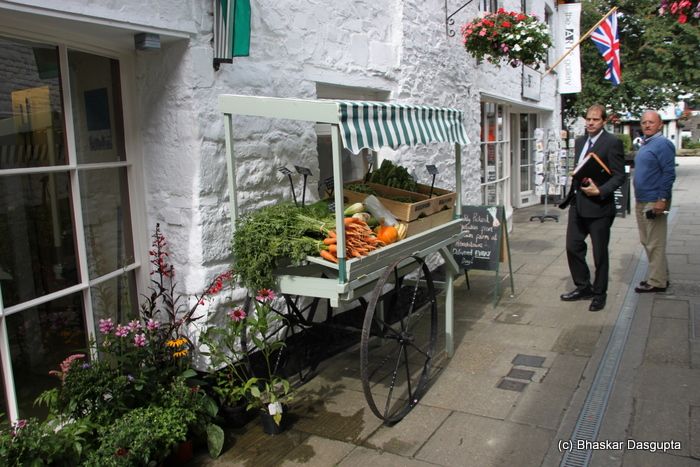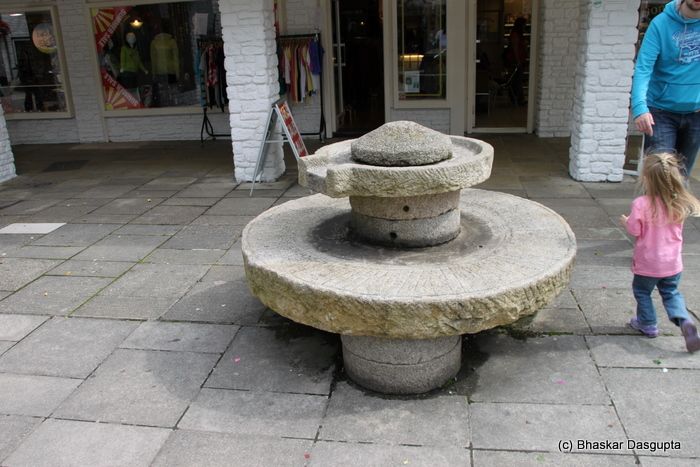 And finally some shots of Okehampton.