Holsworthy was the nearest town to where we stayed. The town had an excellent viaduct which I couldnt find and a lovely little church which I could find but was closed. Not doing very well, was I? Anyway, took some photographs of what I could. Here is the slideshow with some more photographs.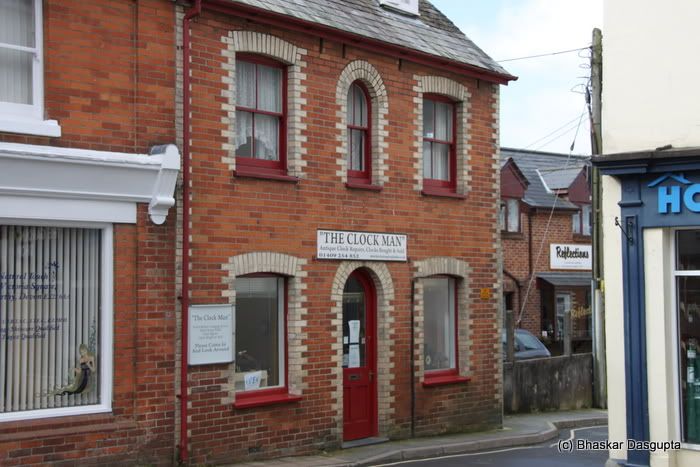 We parked the car at the car park and walked towards the church. Nice name for a clock repair person, no? Anyway.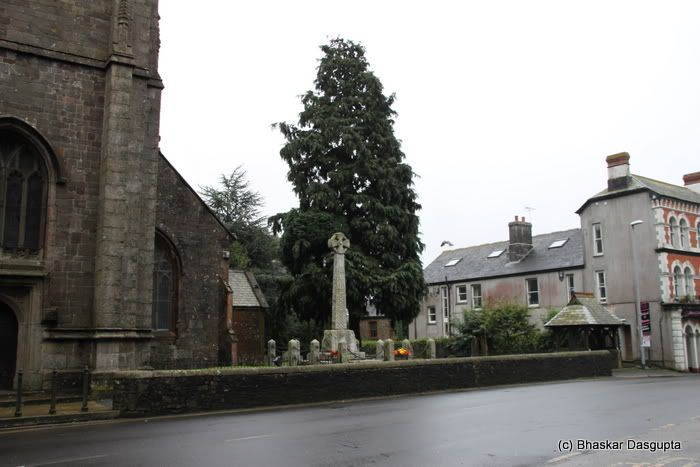 Looking at the church from over the street.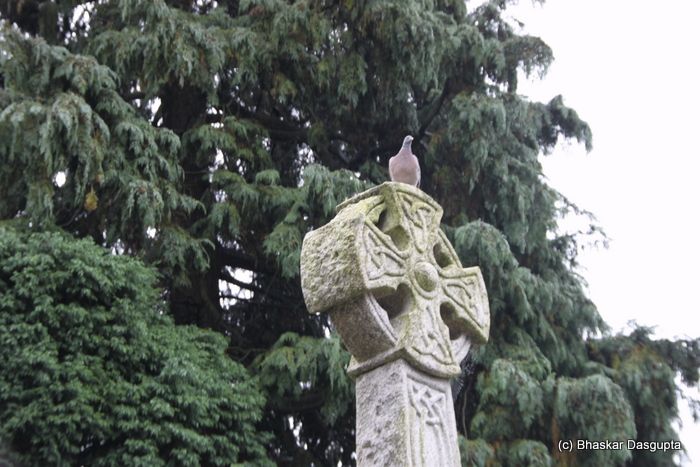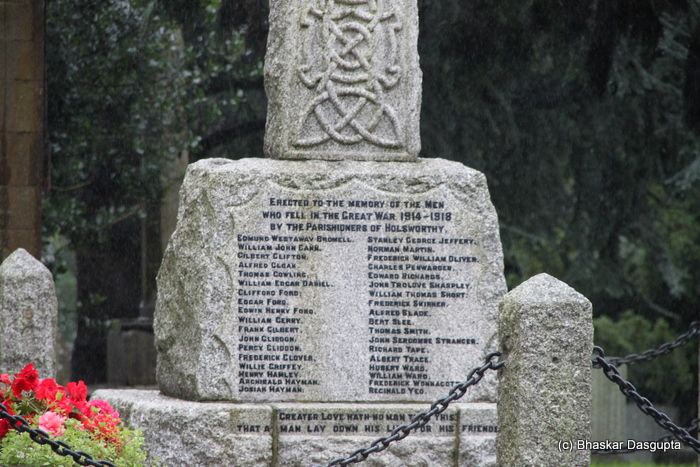 There is a war memorial on the grounds, topped with a Celtic cross and inscribed with the names of the parishioners who died in the WW1 and WW2. As I keep on saying frequently, people who forget the past are condemned to repeat it. England / UK remembers its dead and while one can argue that it doesn't learn from the past and keeps on having wars, still, the brave men are remembered.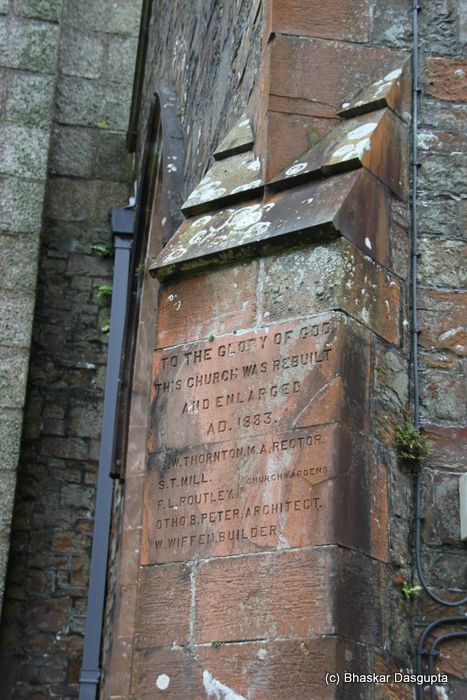 The main door was closed and locked. But on the side, there are these 2 stone plaques about when it was last rebuilt and enlarged in 1883.


Walking in through the nicely restored lynch gate, there is a small plot with small plaques. Looks like these are ones for those who have been cremated. Fairly recent in origin.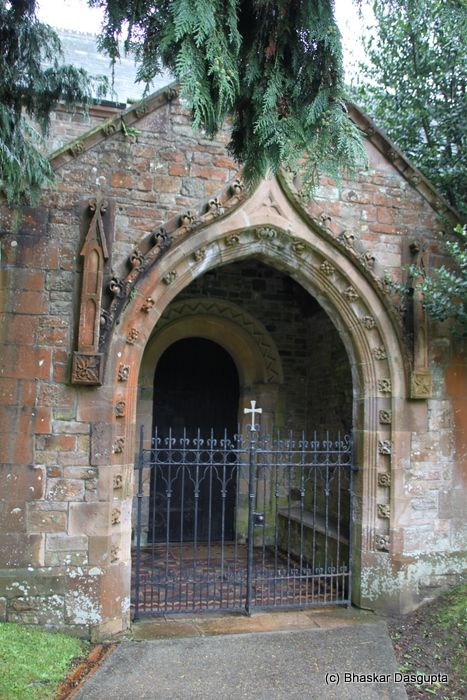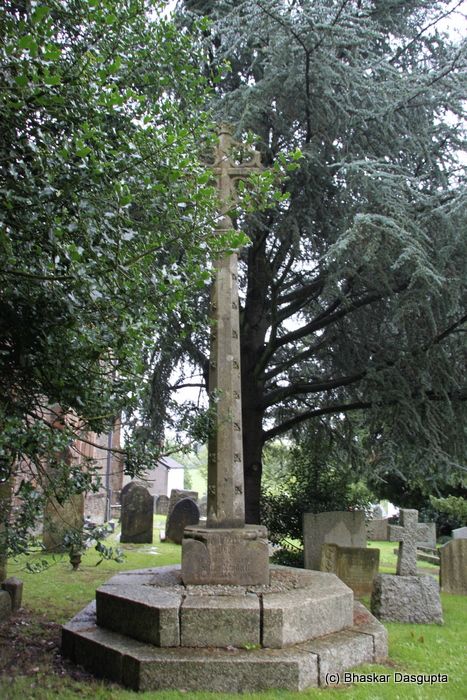 The side chapel door was also closed although the gate was very well constructed with lovely decorations around the gate.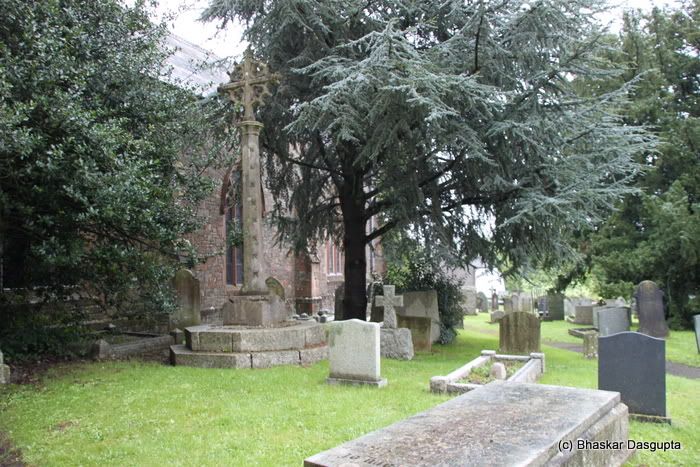 So I started walking around the church. It was wet and raining and thoroughly miserable and fairly waterlogged.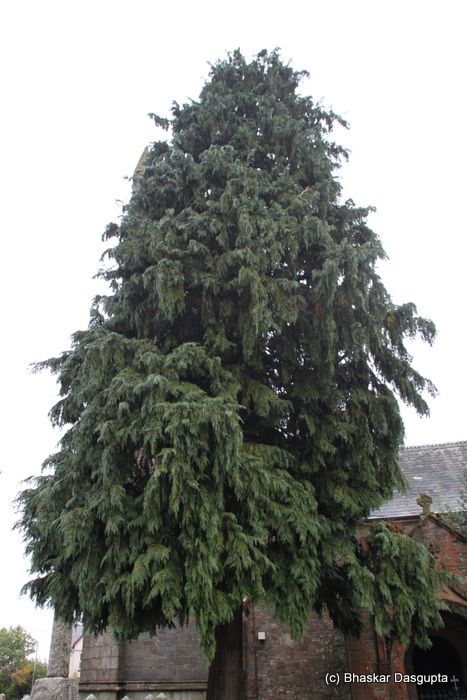 Even the trees were limp looking.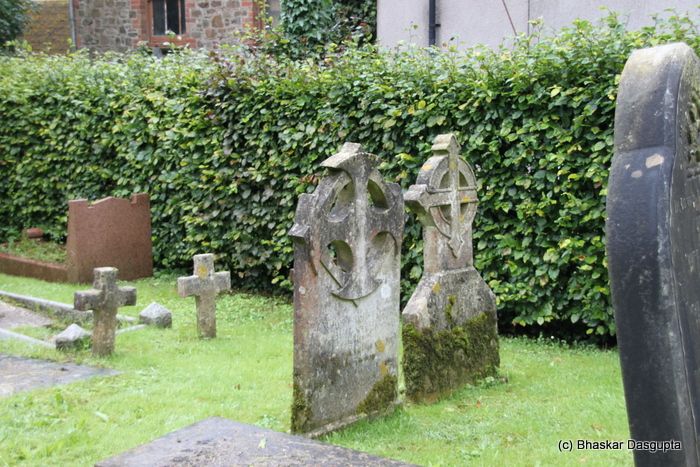 Lots of Celtic crosses on the gravestones.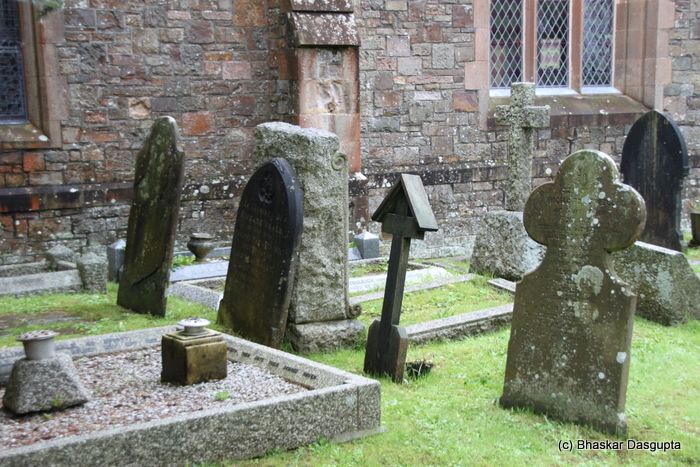 All those rain drops have sort of made the grave stones a bit limp as well. Well, i guess its the passage of time.


Hmmm, what's with the spiked railing around the grave? Fearful that somebody will steal the bones?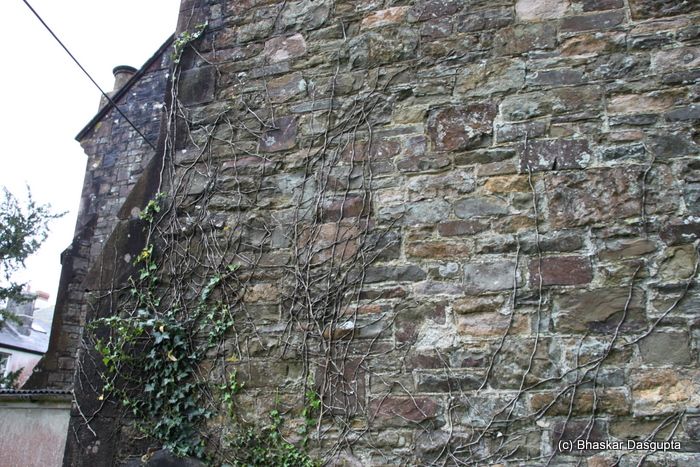 Old old walls, with ivy growing up on it.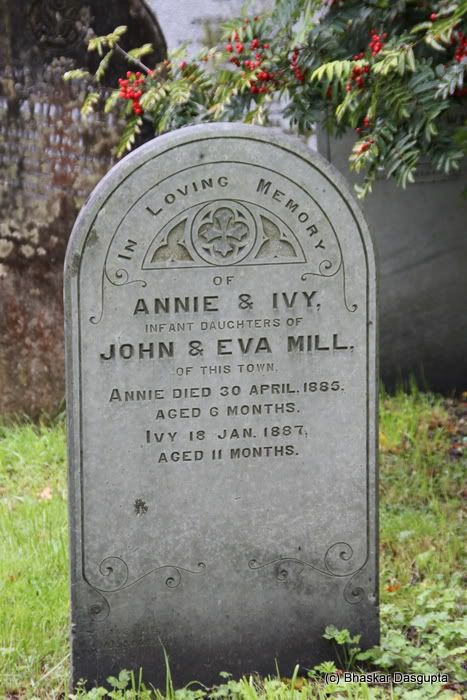 And a child called as Ivy…Sad.


Intricately carved head stone.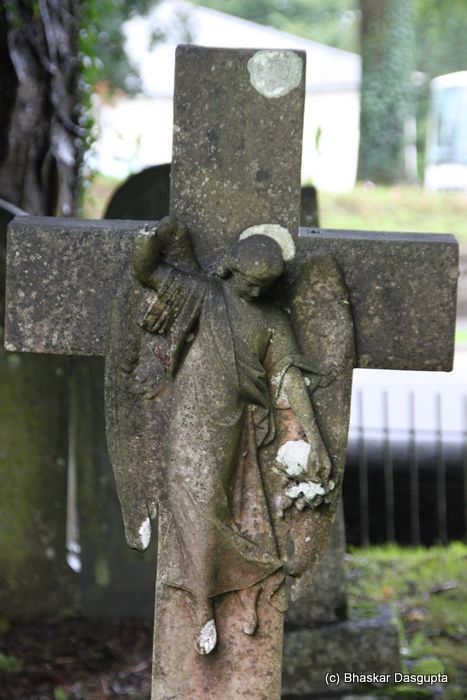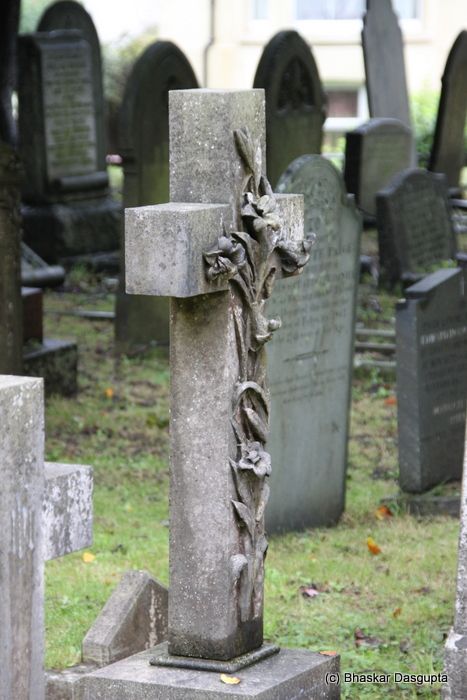 The stone walls were old old old and they were lichen clad, and flaking off. By this time, i was freezing and cold and waterlogged and wet and and and, so decided to pop into a local tea shop for a cuppa. Lovely tea pot cum tea cup, eh?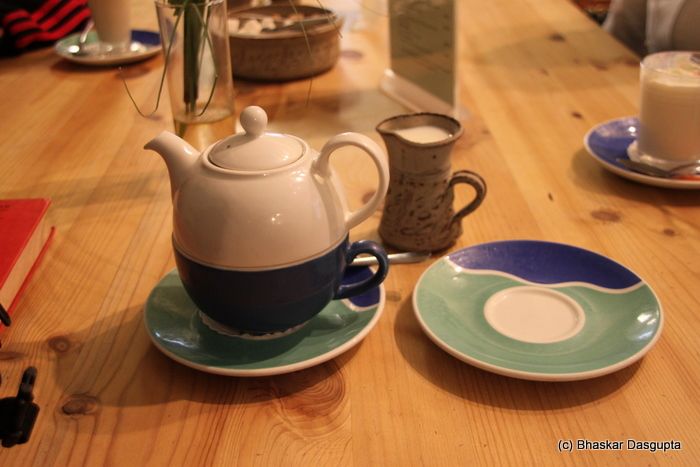 These Cornishmen are an inventive lot.