Now THIS is a gate. Pretty impressive, what? For a tiny town, this is quite impressive. This gate was the south facing gate which ran along the fortified wall which ran all around the town.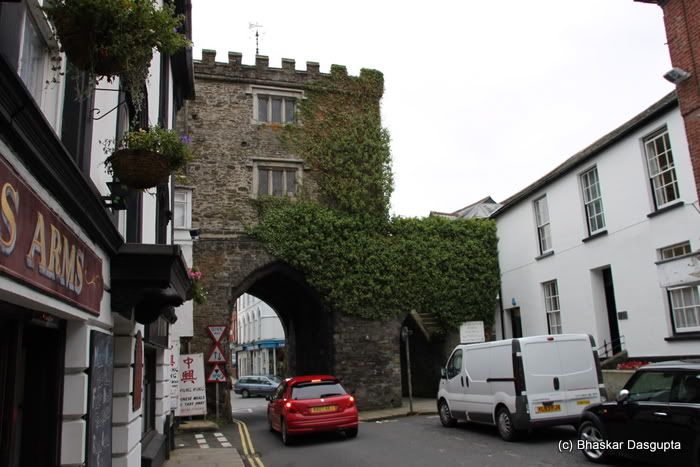 The gate is a bit hidden away when you approach it from the town side.
A modern day building abuts the gate.


Very narrow opening as you can see, at that time I guess all you had to worry about was a bullock cart or a carriage to pass through, defence of the wall was more important than traffic, eh? I liked the juxtaposition of the traffic signs as well.


Besides the main route, there was a smaller narrower walkway.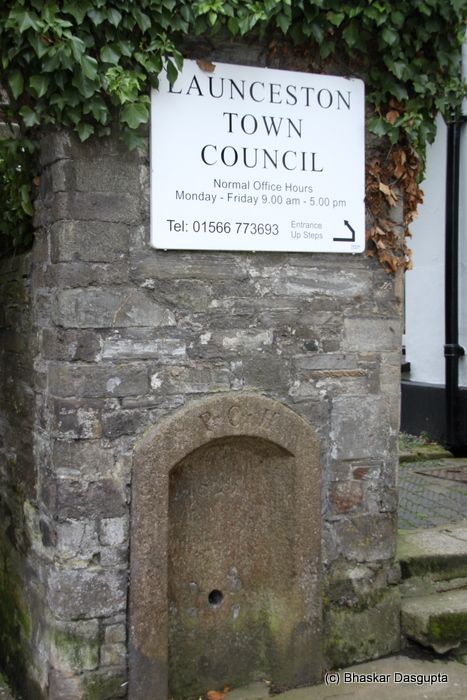 A fountain which was no longer working along with a sign for the town council.


As the plaque says, it was made not so long ago, just to commemorate Queen Victoria's Jubilee.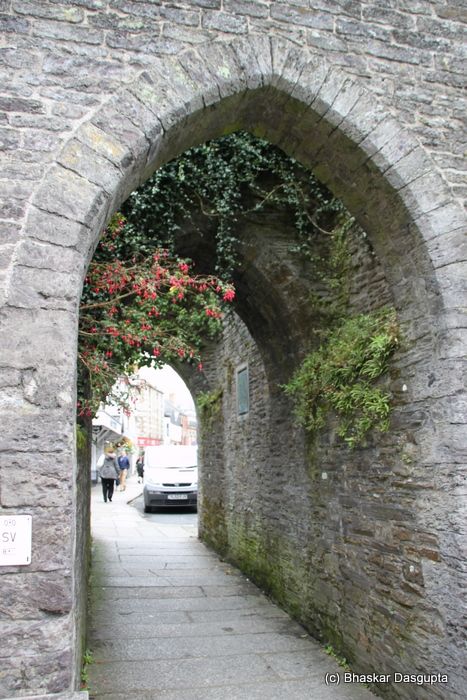 Looking back down the footway.


It has a set of art display rooms on top, unfortunately closed for now.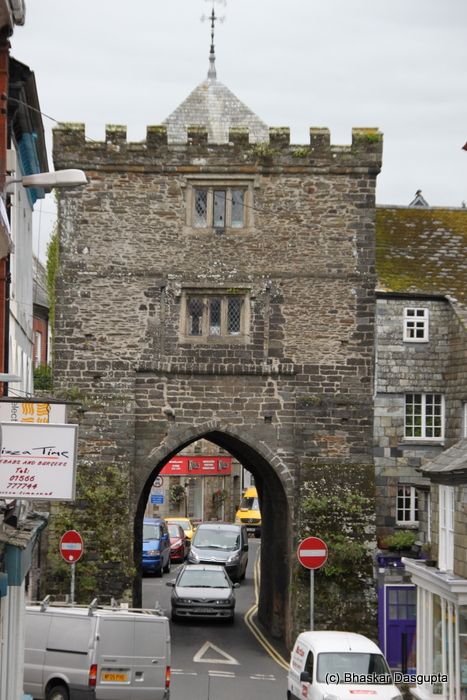 View of the south Gate from the other side. And here's the slideshow with more photographs.