Can you imagine the story? If you can thrown a pebble over your back and the pebble sticks to the top of Mary Magdalene's statue, then you will get a new set of clothes. This Methodist Church of Launceston was an extraordinary building, covered with carvings which I have never seen anywhere else. It was closed so I just walked around the building.
See the carvings on almost every exposed wall. Extraordinary.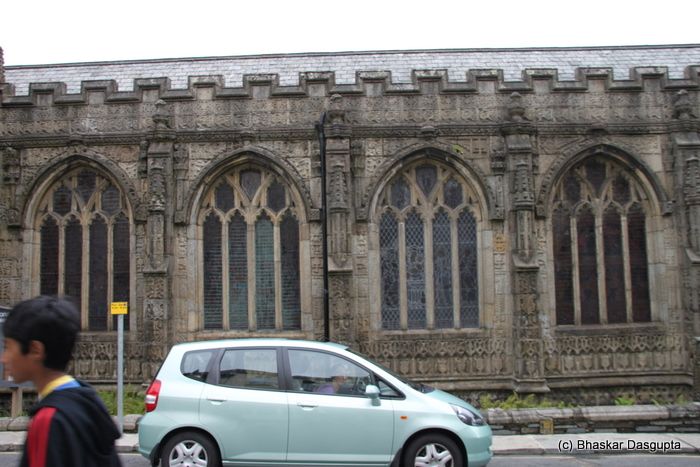 And all the walls are full of large stained glass windows.


Its the Mary Magdalene Church. Mary Magdalene was a fascinating character. Quite interesting and for them to have a church to her name despite the notoriety is quite interesting.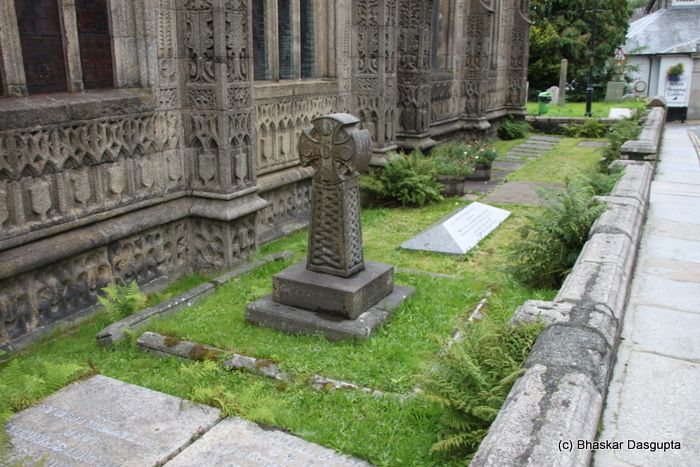 Celtic crosses in the courtyard.


A very interesting tombstone. Never seen anything like this before either. Looks more like the lid of a box.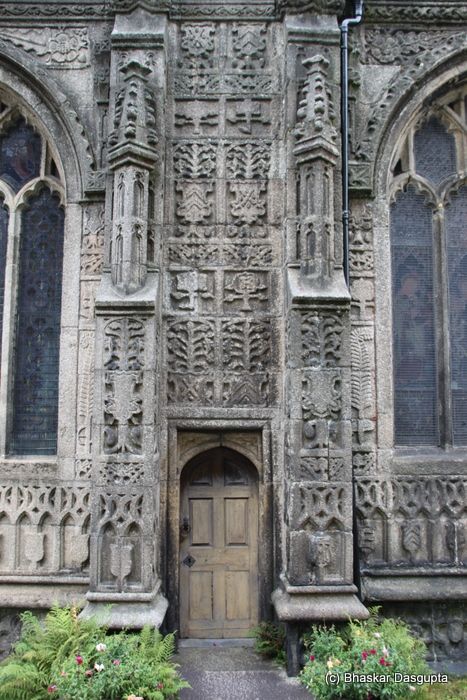 A door nestled in the middle of these extraordinary carved pillars and buttresses.


Here's the statue of Mary Magdalene.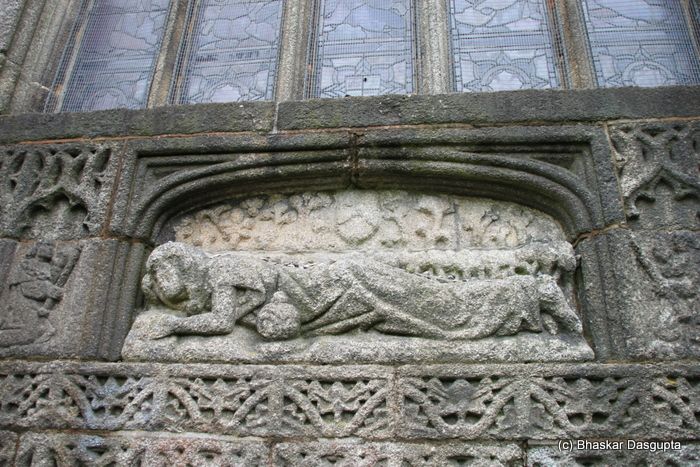 You are supposed to stand with your back to the statue and then chuck a pebble over your shoulder, if the pebble sticks, then you get a new suit of clothes. As you can see, the entire area is all nice and clean, with all the people chucking pebbles at the wall. The statue also looks very weathered. Well, so will i be.


These would be the memorial stones of people who were cremated presumably.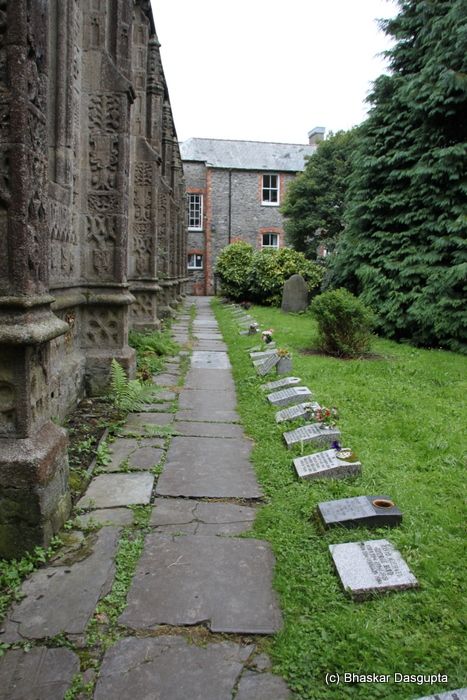 A pathway along the other side of the church.


A flat wall with rows of carvings. I couldnt find anything which explained the background of these carvings.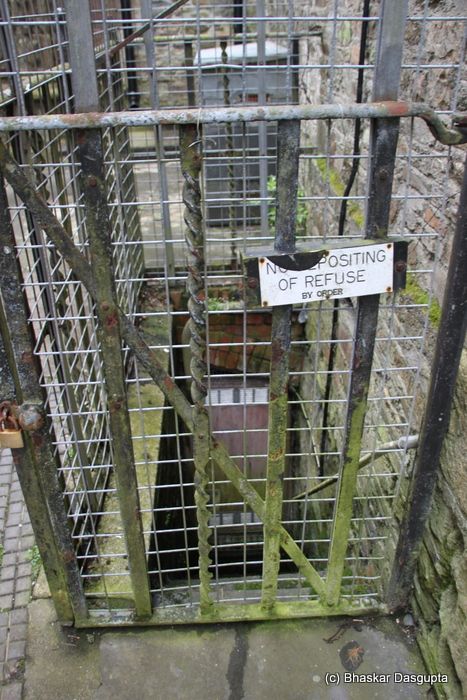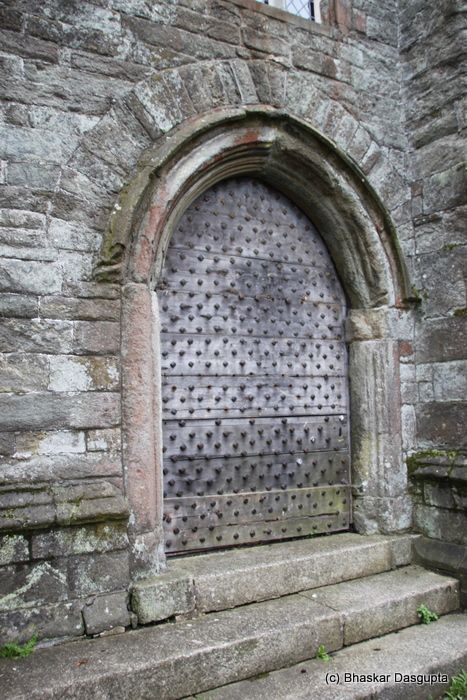 A real weatherbeaten tower. The clock was also old and it had stopped.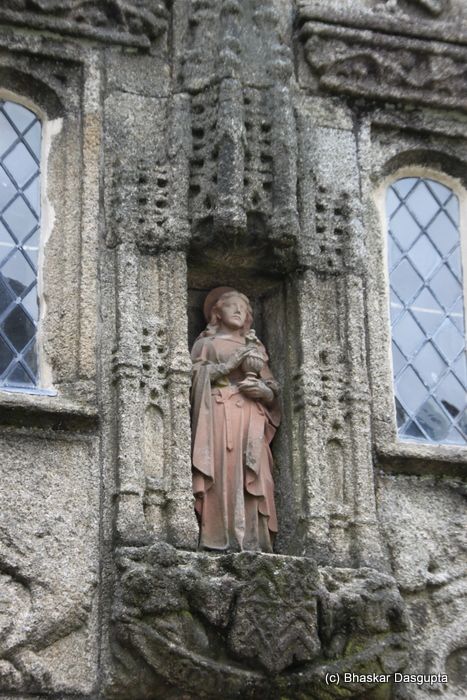 In a niche, there was this lovely statue of somebody. Mary presumably.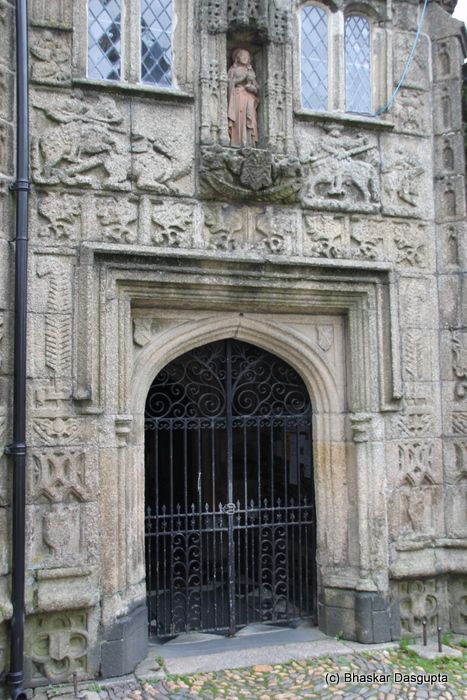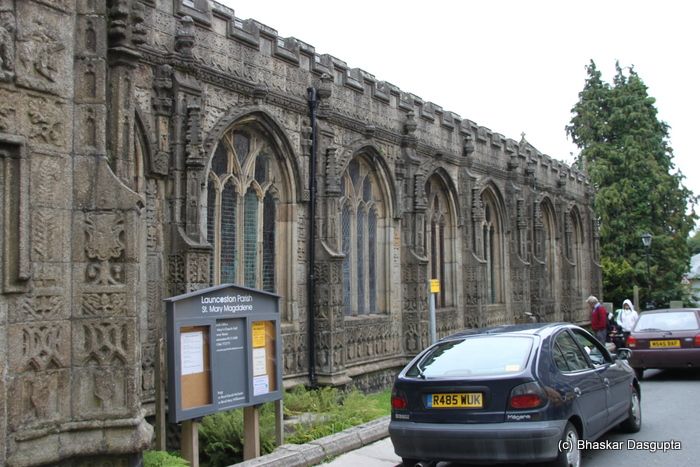 And here's the beginning. and here's the slideshow with more photographs.