Just recently visited Hyderabad on business and took some photographs. For some reason, they did not come out right, but here are 3 that were quite interesting.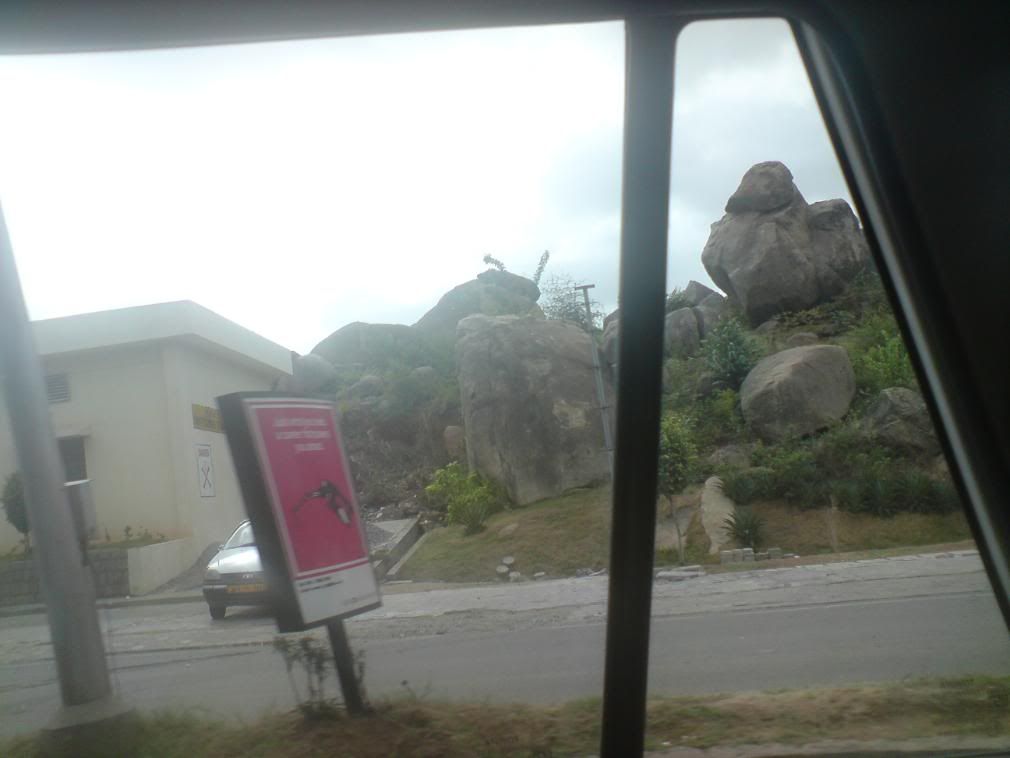 I was at the Hi-Tech city and they have landscaped it very nicely, here's a view of some rocks just next to our offices and in many places, it looks like the buildings have grown out of the rocks.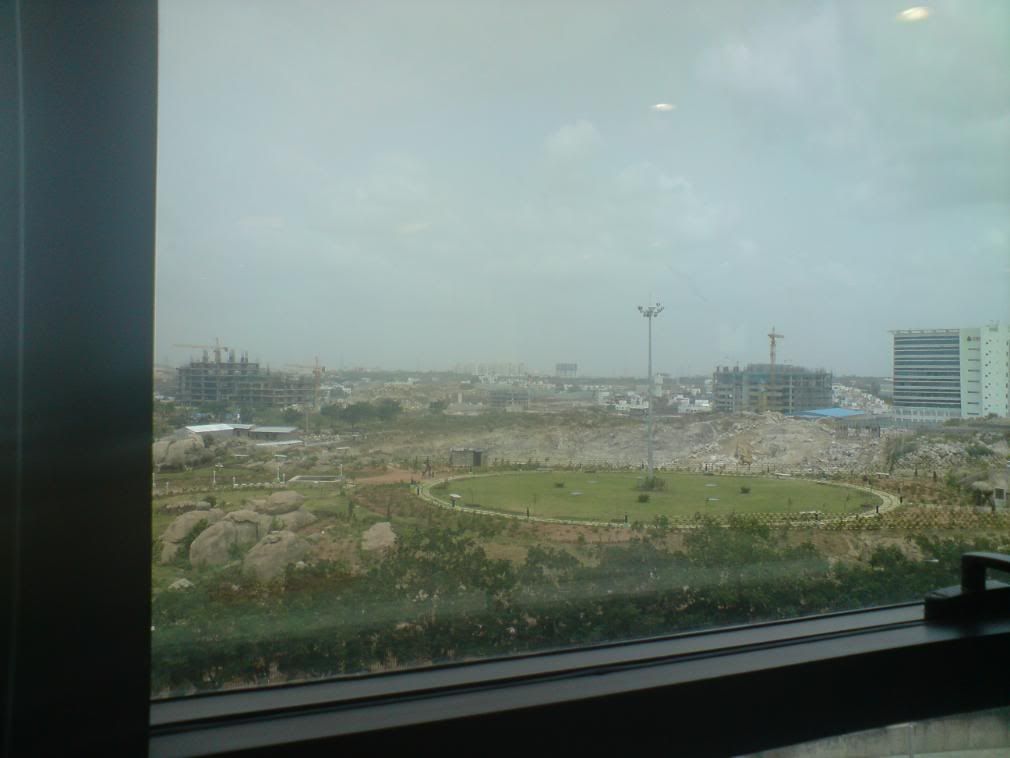 here's a view from the window of my office in Hyderabad. Its a beehive of construction but at the same time, they are doing some good landscaping indeed. Very nice place. Click on the photo's to get a bigger resolution picture where you can appreciate the landscaping.
And then again, here we go, public transportation in India.