This is the second set of photographs of my trip from Baker Street to Canary Wharf on a sunday.
That's a dangerous tire. It is making a break for it from its tribe piled up against the wall. Danger. Danger.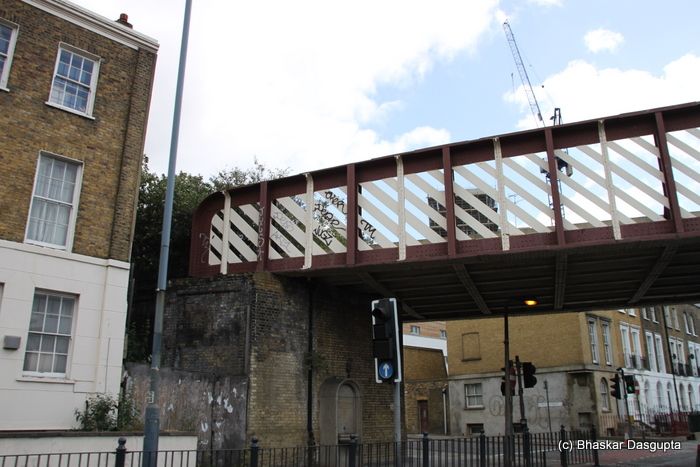 Notice the graffiti on the walls? The angled fence makes them look like art. Well, maybe they are art. What do I know?


Bloody hell, there is a wharf dedicated to Tequila? I want to move there.


A school named after Stephen Hawking. Presumably there are all brainy here? I am always curious about why schools get named after famous people. My school was named after a gentleman called as Campion. He is Edmund Campion, an English Jesuit and a martyr. He was hung, drawn and quartered. I wonder if the school wanted us to be a fundamentalist? or a missionary? or die for our beliefs? Or what? In this particular case, I guess its for Hawking's brains. Which is good.


Pink and Purple garbage bins. Erm. ok.


Two veiled women sitting slouched on a bus shelter with a free sport advertisement.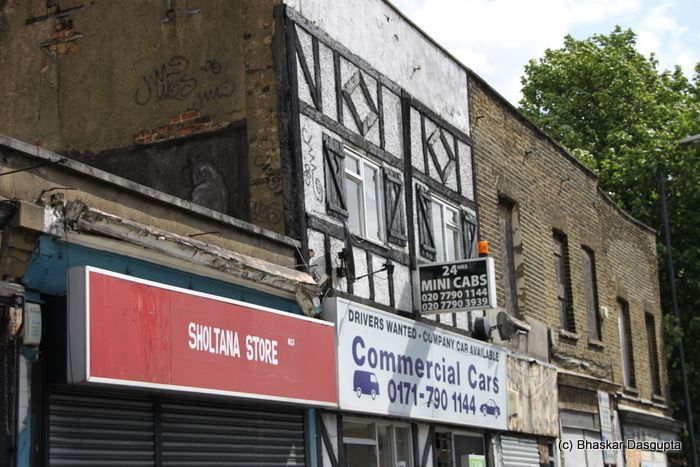 Sholtana Store? Sultana Store? With a mini cab firm next to it. And a really lovely old facade, sadly disfigured now.


A website address which is boarded up.


Road to Royal Docks and Canary Wharf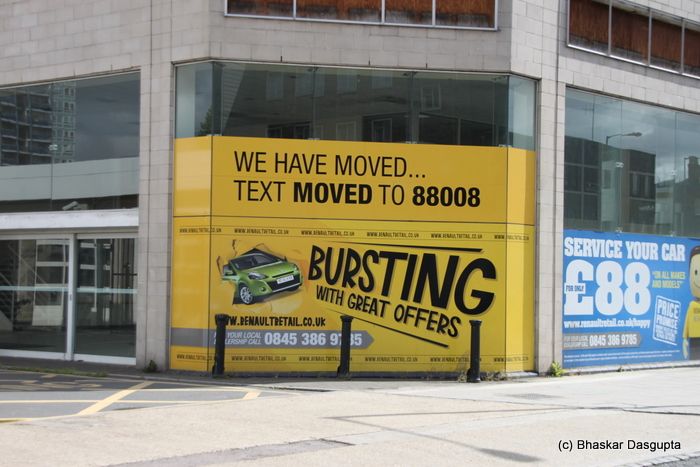 Now there's a new way to let people know where they have moved to.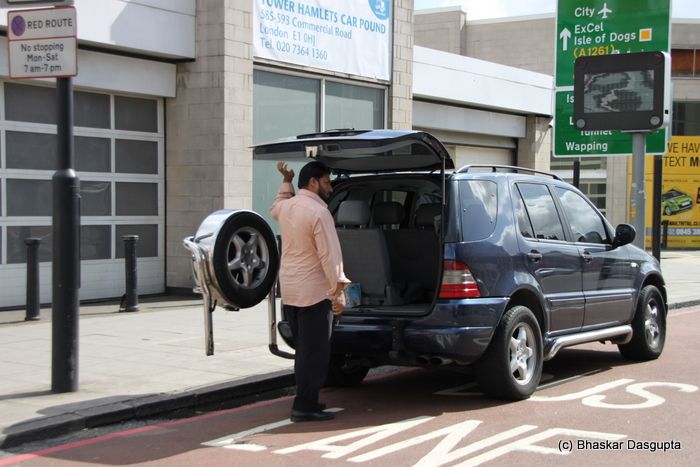 The weight of the world on his left shoulder.


We are going on a summer holiday. Striding out.


A single little white fronted terraced house with a red door in a row of similar dull brick fronted houses.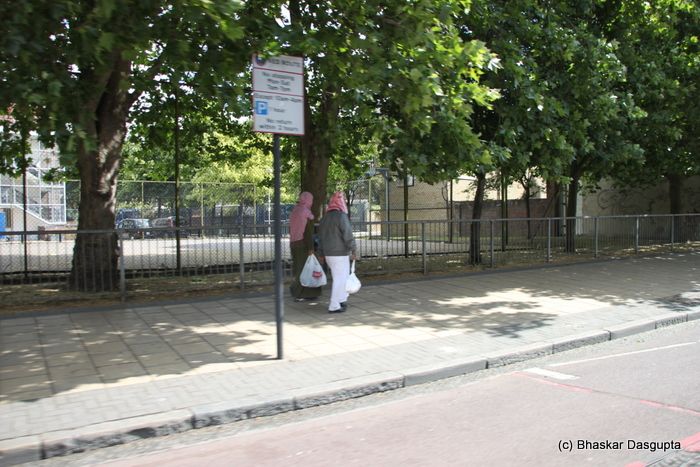 Wall of brick for the telephone exchange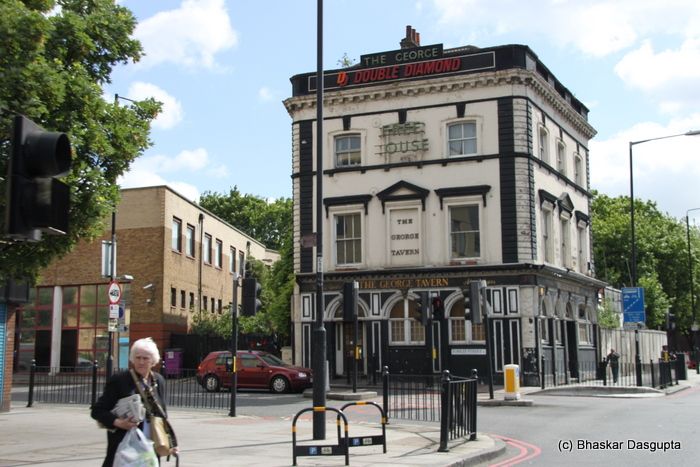 The George Tavern. Looks like a box.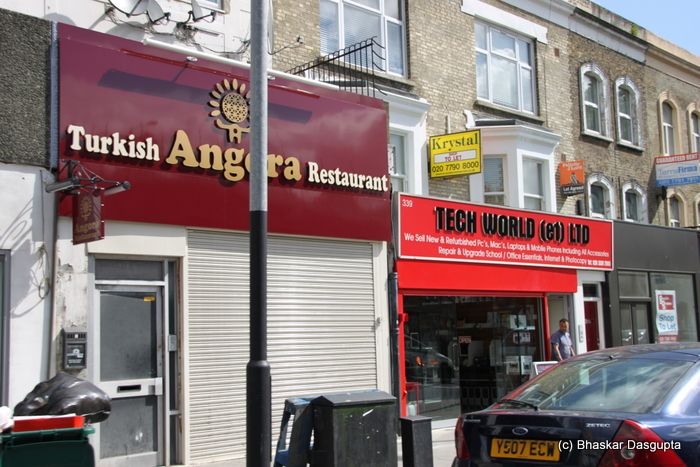 Have a turkish and then pop into the tech world.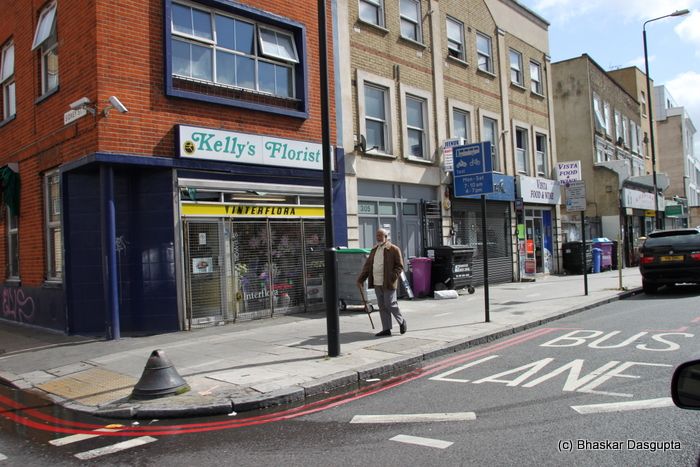 Florist with a curved red line around it.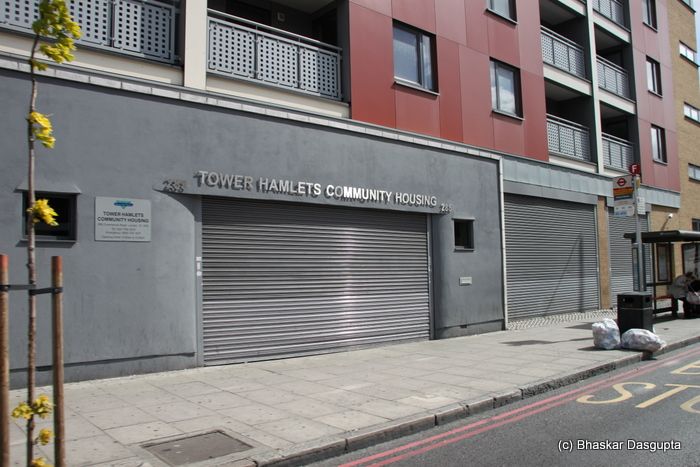 Tower Hamlets, one of the most saddest places in the UK.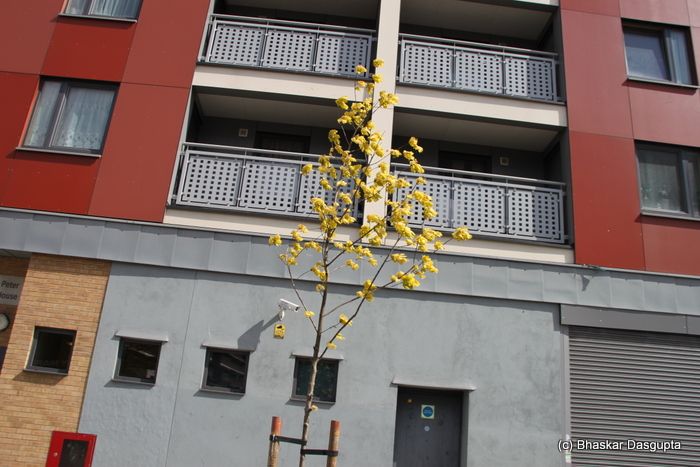 A brave yellow flowering plant with a security camera behind it.


This place is heaving with fashion shops.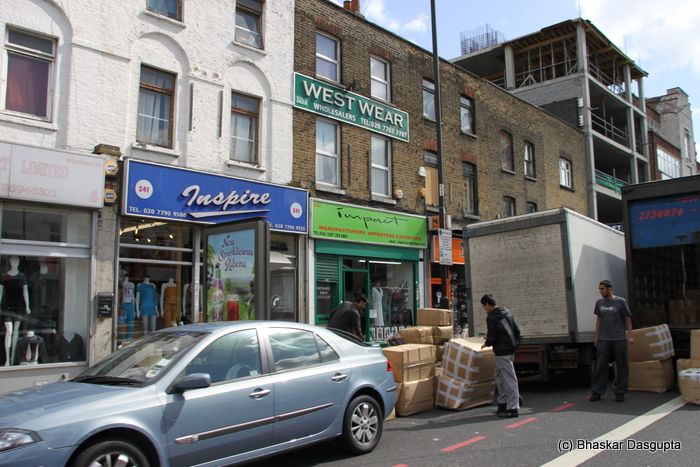 See? more stuff being imported or exported. Presumably fashion clothes.