The next city we visited was Singapore. And once we went for a bite to eat, came back to the hotel to crash out. But saw this lovely little bridge and had to take some photos of it despite being utterly trashed.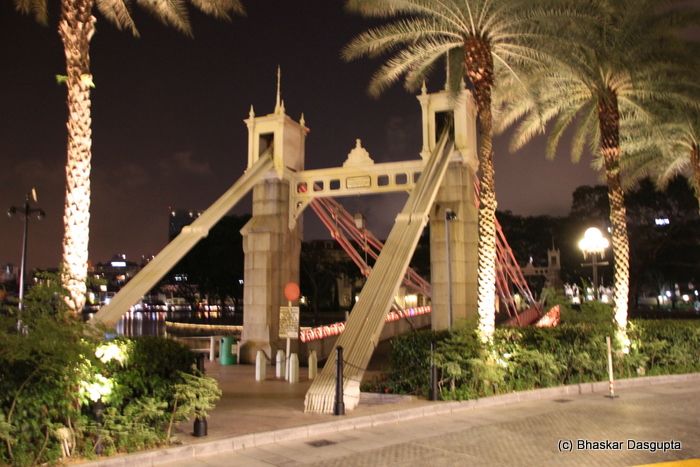 And there is the other Anderson bridge across it. This other bridge was made when this Cavanagh bridge was unable to take the load of heavily increasing traffic and vehicles.


The bridge was built way back in 1868. Constructed in Glasgow and was shipped over from Scotland to Singapore. Did you know this was assembled by Indian convict labour?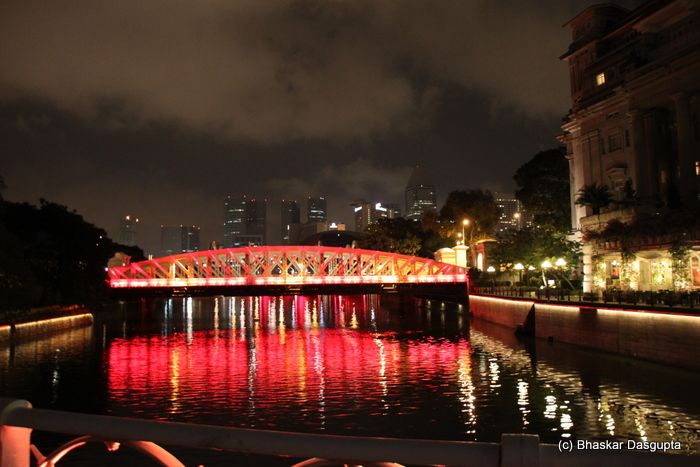 You have to admit that the lowering clouds and the lit up other bridge make an interesting counter point.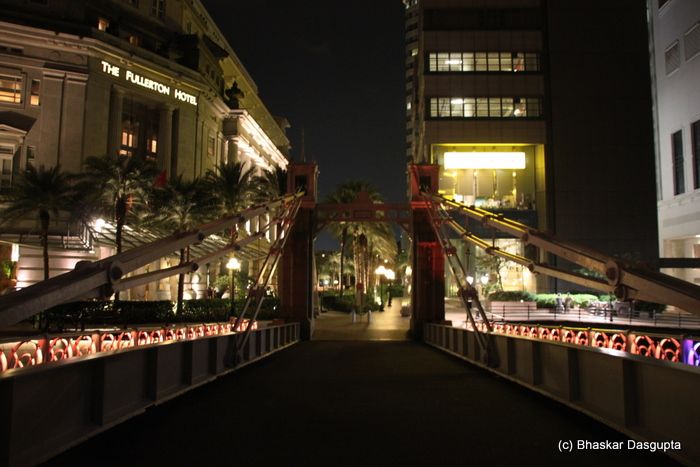 Looking back at the entrance to the bridge with the hotel on the left.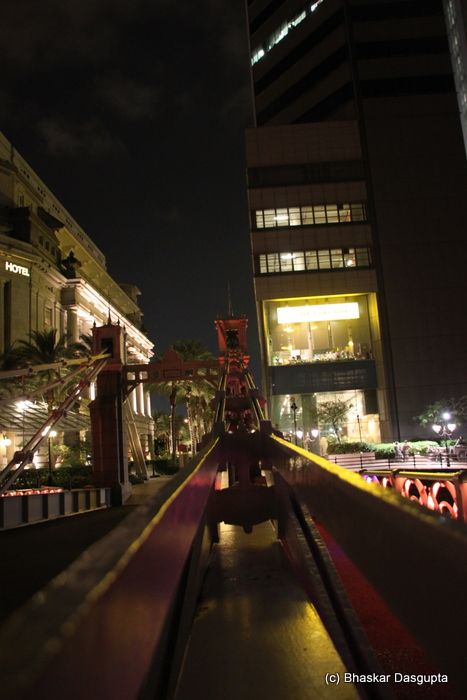 One of the suspension bridge's "ropes".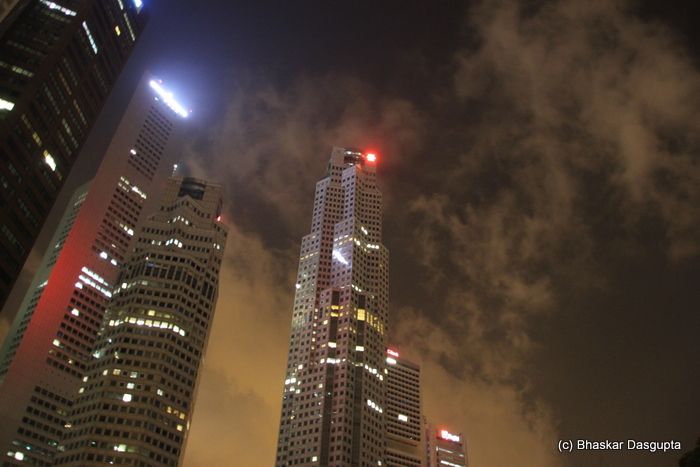 The tall buildings with low scudding clouds overhead. Looks like an image out of a science fiction movie.


On the other side of the bridge, there is this plaque which talks about the history of the bridge.


Walking back, the entire surface of the river looks alive with flames.


The railings are beautifully carved.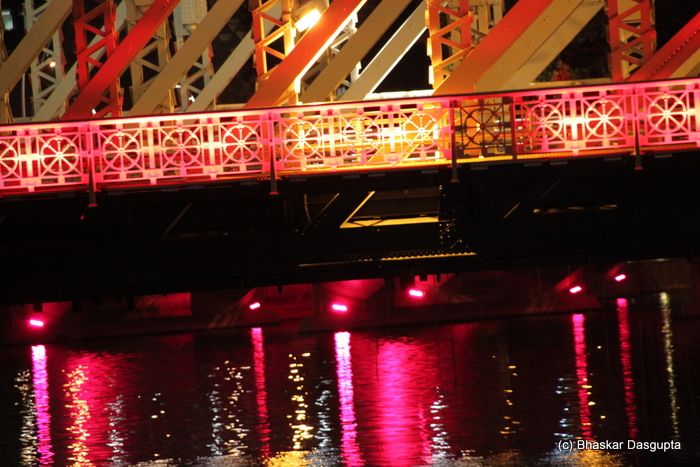 Different colours from Anderson Bridge.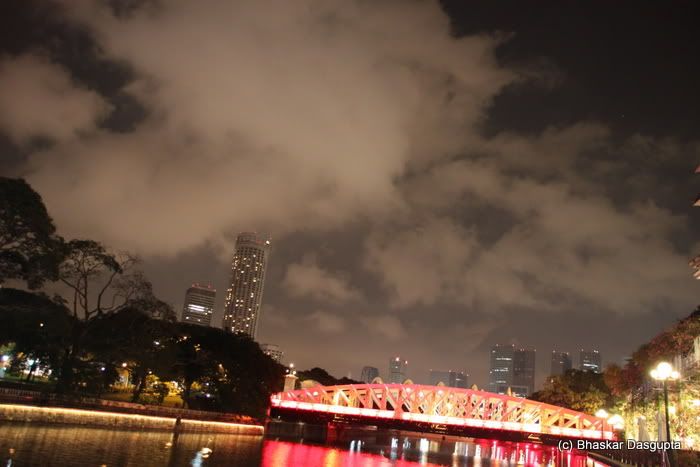 A more dramatic view of the clouds.


The entrance to the Fullerton Hotel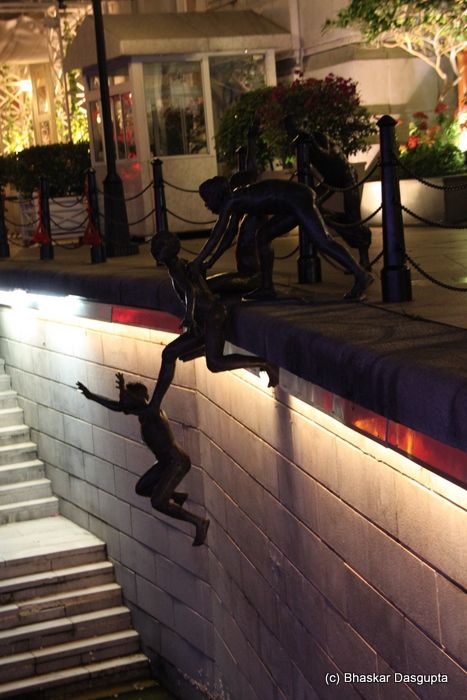 The bridge has some lovely sculptures around it. A lovely sculpture of boys jumping into the water on the bank. Looks so realistic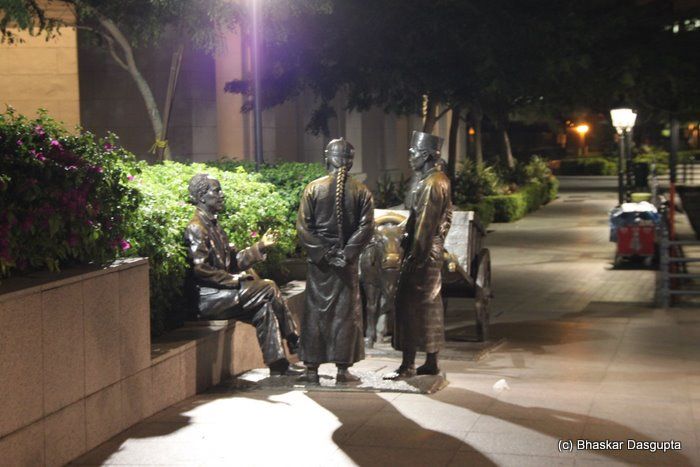 The River Merchants. Another sculpture on the river bank.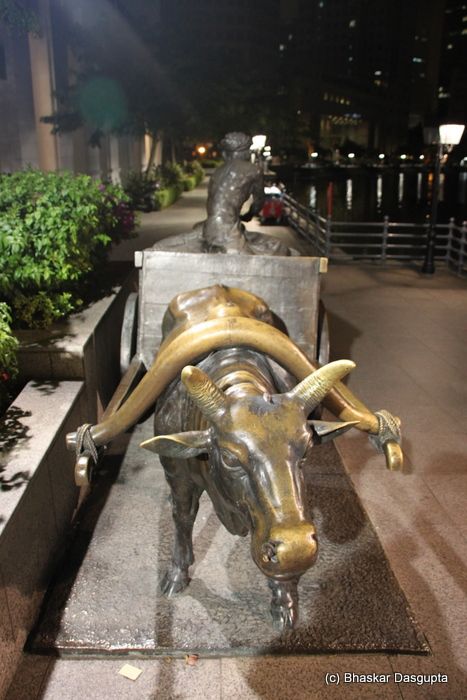 A bullock cart pulling a cart which is being loaded.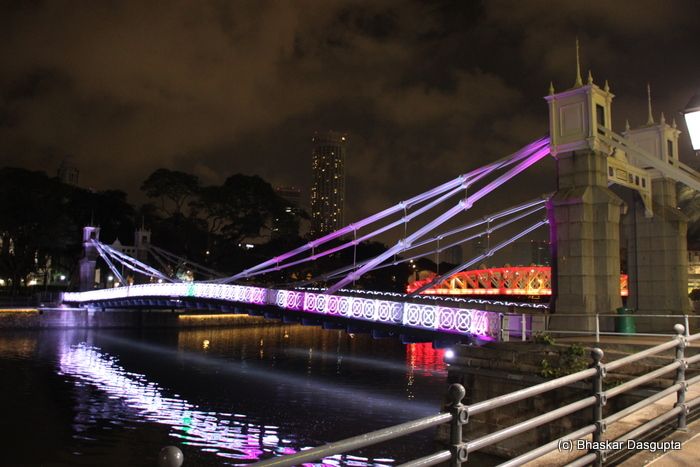 Looking back at the bridge.




And the reflections on the water. Its such a lovely little city. Except for the mugginess. I was absolutely shagged and then dragged my sorry backside into bed.