We popped out to have dinner at the Marina Sands Hotel in Singapore. There's the hotel, looks like a ship on stilts.
Here's the Lion King Cab which we caught from the Fullerton Hotel where we were staying to the Marina Sands Hotel. Cool outfit of the doorman, eh?
Its an amazing building. With a lovely looking sculpture. And look at the soaring foyer.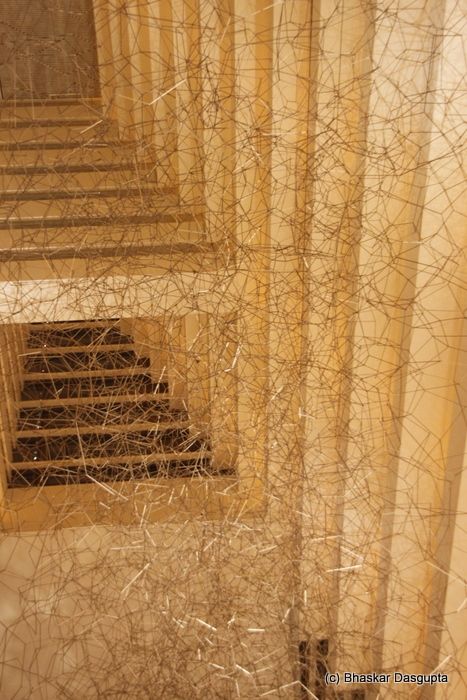 With some more lovely looking sculptures, both on the ground and in the air.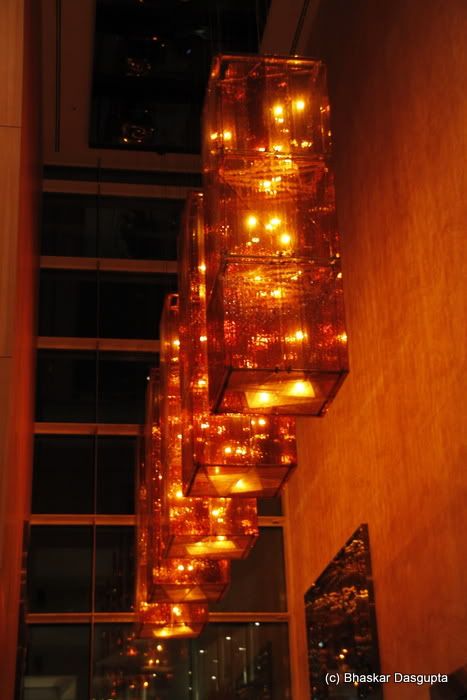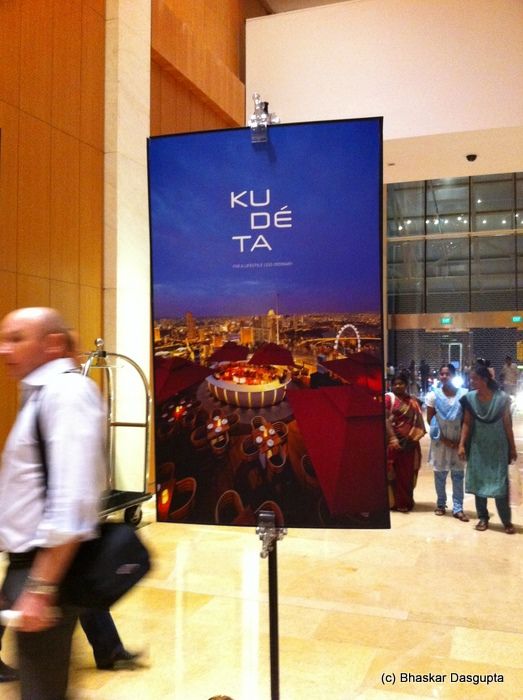 Lovely looking warm lamps lined the passageways. We are heading up to the Ku De Ta restaurant on the top of the deck.


The infinity pool on top of the hotel. Amazing, eh? think about you swimming around so high in the sky. And more importantly, think about the weight of all this water so high up. Frikking hellski!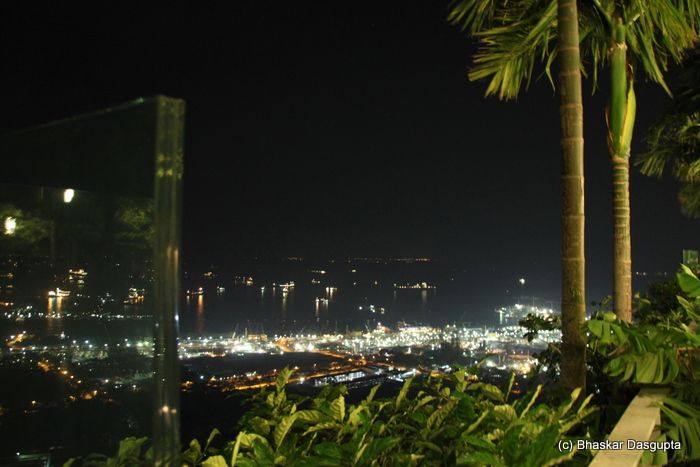 Then moving out to the sea side. Panning across the harbour.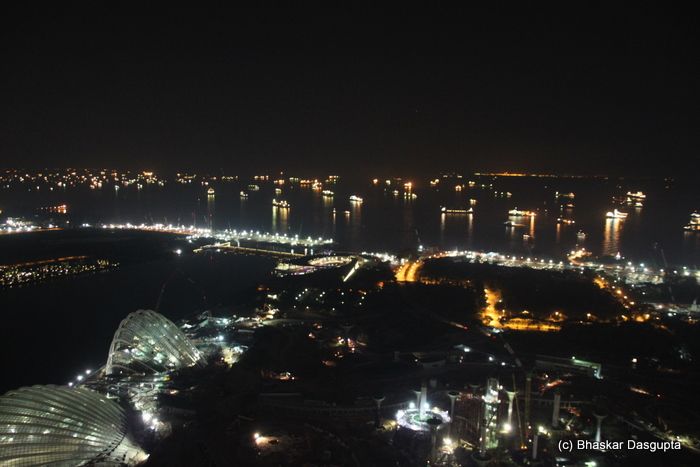 Looking straight ahead. Looks beautiful.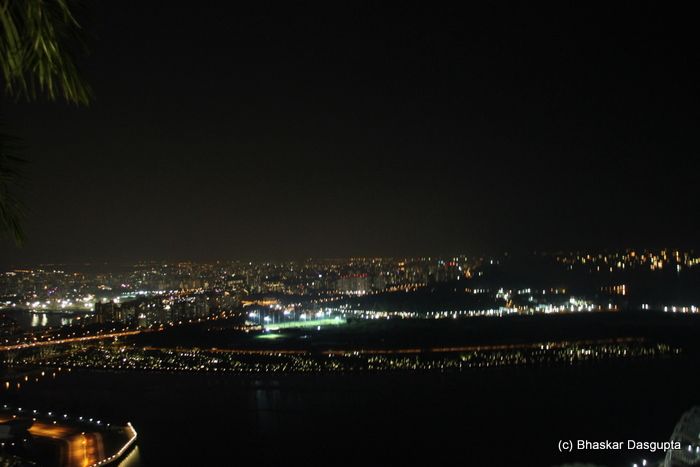 The two amazing scallop shaped buildings. Then I moved back to the city side.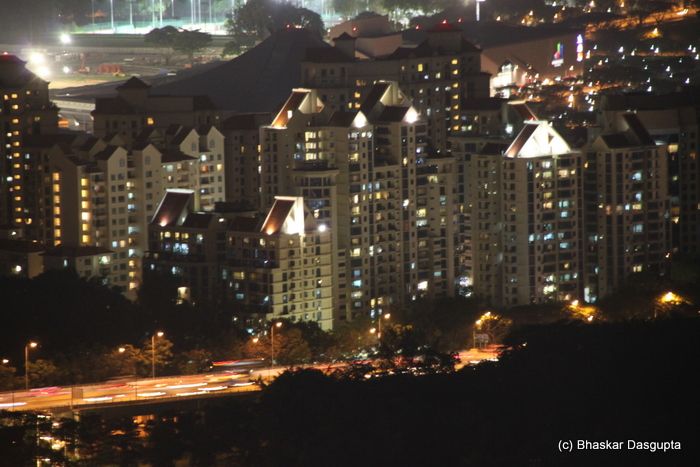 This is an Arts Museum as I understand. Looks beautiful, like an opening flower.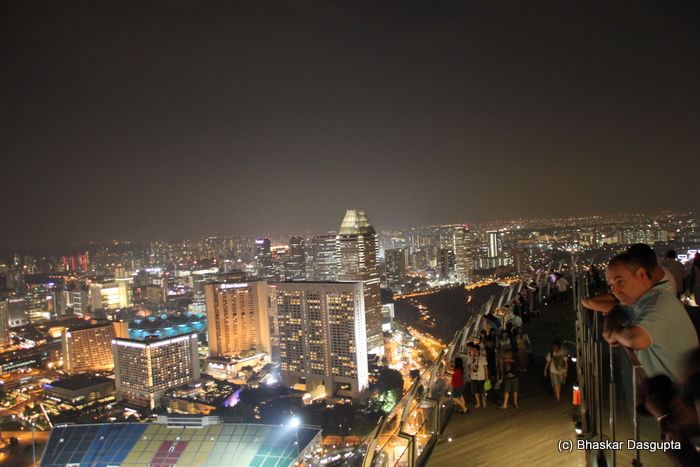 Right in front, overlooking the ferris wheel.


Not sure what I was trying to take a picture of but there you go, the lower deck. We had dinner on the upper deck just inside the red brollies.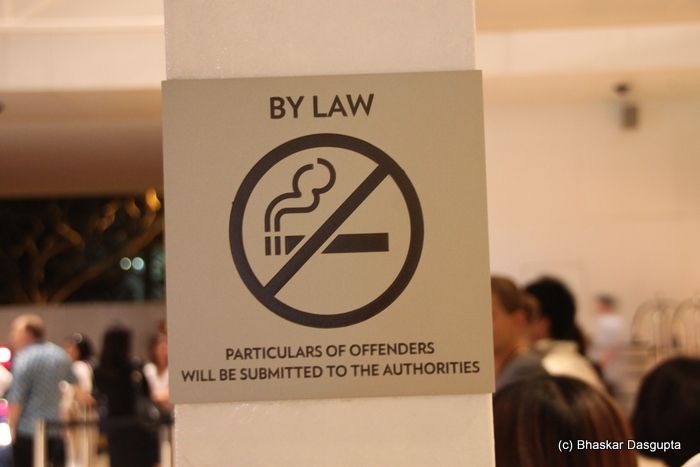 After dinner, we came out and then queued up for a taxi. Pretty heavy duty warnings there, eh>?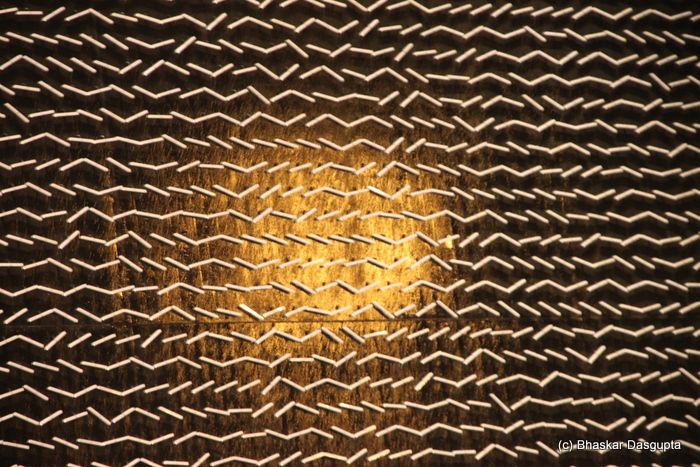 On the other side of the road, I saw this extraordinary wall sculpture. It comprises of a row of balanced white pipes, about 4-5 inches in length. Water was pouring over the top and it would move the pipes up and down randomly depending upon how the water cascaded down. Extraordinary sight. The entire wall was moving. Here's a video of it.
I love Singapore, its just brilliant, warm, lovely, so much history. But have to work unfortunately, next are some of the photos from work.