Some evening views of Sheikh Zayed road and some other bits and bobs in Dubai.
First of all, we spend 1 hour driving around trying to find a book shop, and not just any odd sod book shop, it was a french book shop that we wanted as we wanted to give a gift to one of our senior managers. As you can imagine, it was a bit challenging. On all sides. Anyway.


First stop at Sheikh Zayed Road.


Presumably this is the drip irrigation tubes and they will plant trees or flowers here sometime.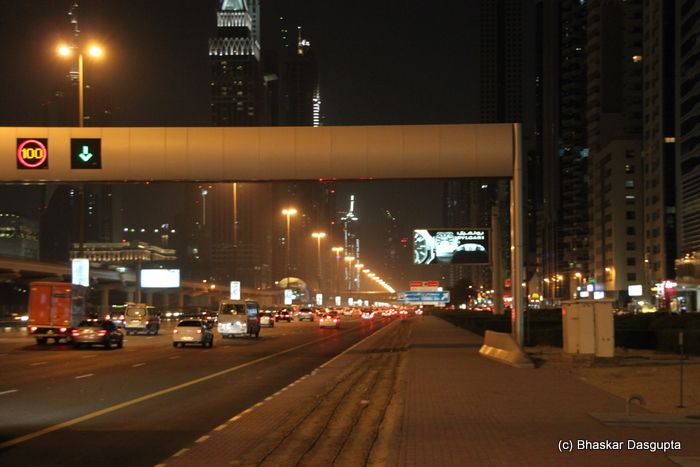 Moved closer to the road. Still quite a lot of traffic.


A small hedge has been created. Reminds me a bit of the Vegas Strip.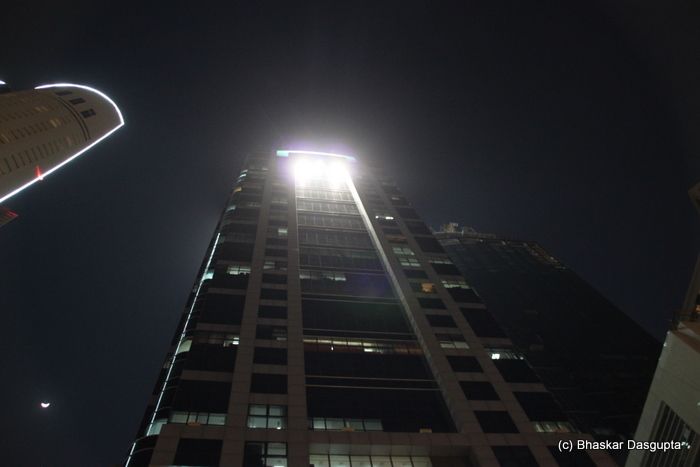 Looking up, the light on top of the skyscraper.


And the moon is out, it does look very sad, compared to the huge lights elsewhere on the ground.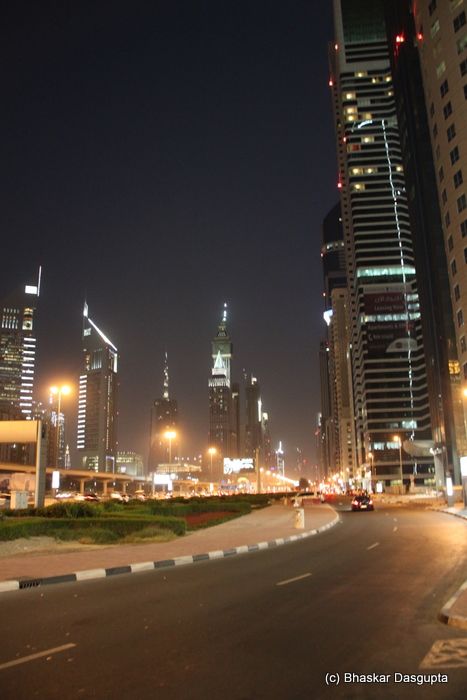 The roads are plentiful and curving all over the place. This is a service road connecting the main highway.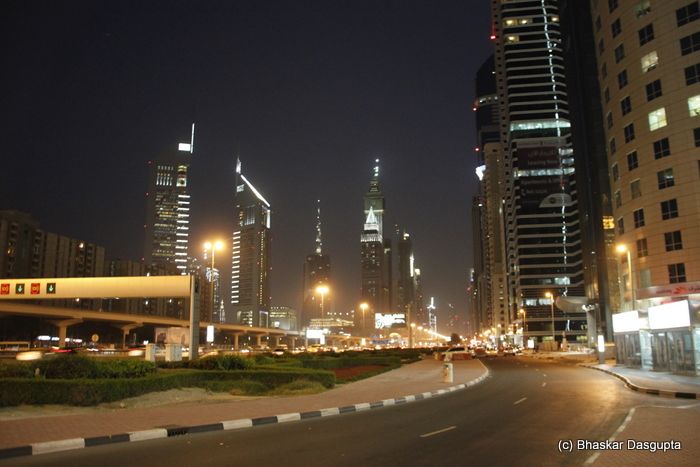 Another of the towering skyscrapers.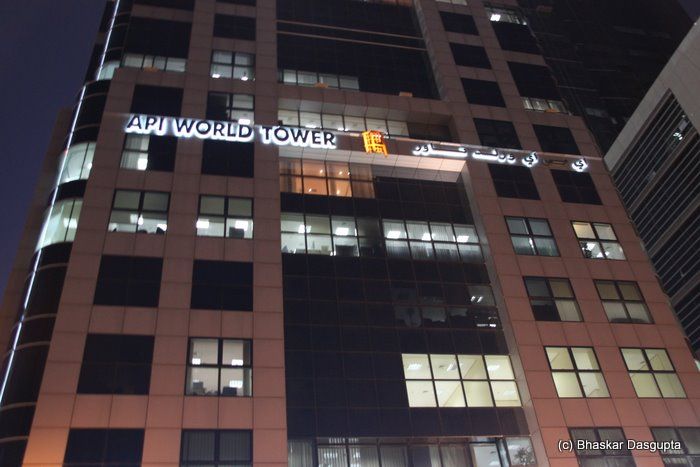 Then we jumped back into the car and went off again to another location.


One of the beautiful Dubai Metro Stations.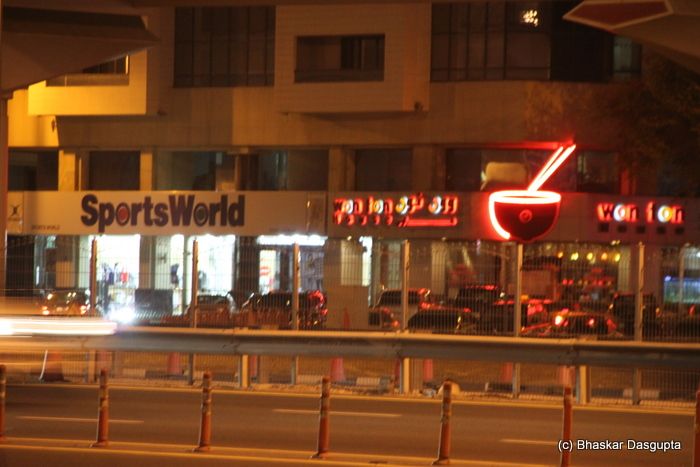 A building called as The Address. ok….


I really need to pick up on how to take better pics at night. This white strip was full of text.


Looking back down Sheikh Zayed Road.


Looking back up the road. Ok, nothing here either, off we go to the next stop to find this poxy book.


And this bus as well although it wasnt clear to me if this was a commuter bus or something else.


Another tourist walking around?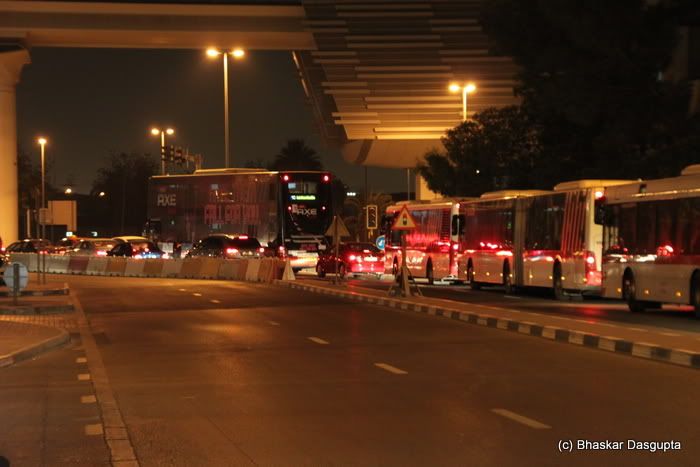 Rows of buses at an intersection.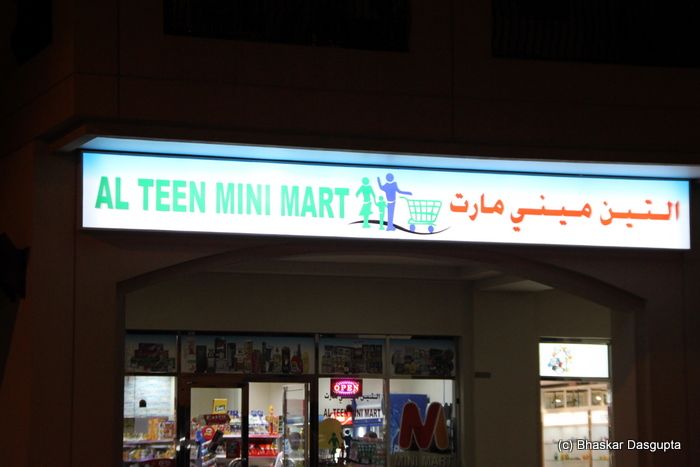 Al Teen. I think i will stay away from this, dont want any more teens.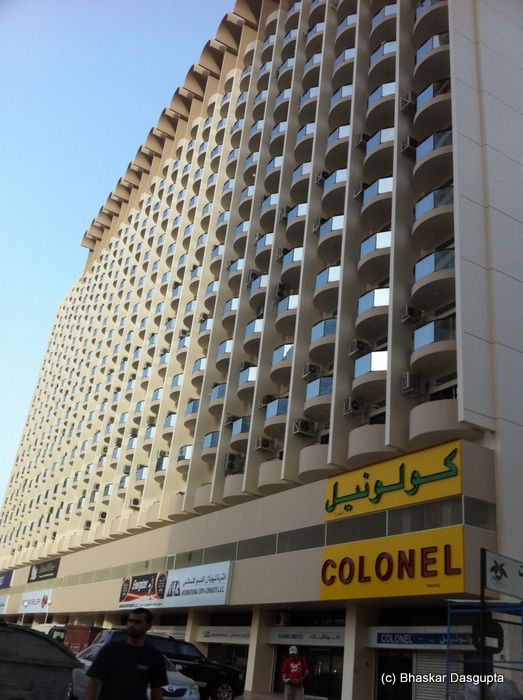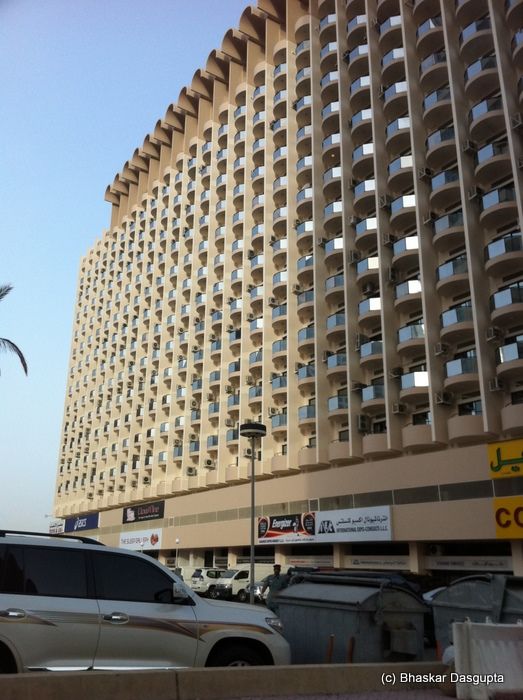 Heading off to the airport.


The Al Burj tower.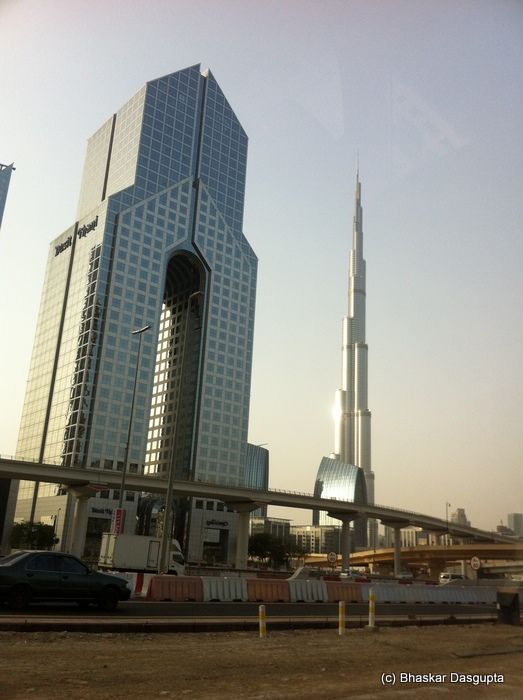 And this futuristic building as well. Nice from an architectural perspective, but I just wonder. This does not give rise to the sense of awe and pride in human construction and achievement that perhaps a NY or HK would. It is just missing the human element, its too cold. Its a combination of the people and the climate perhaps.