After the south transept, I moved down into the south nave. This was more sunny but repeated the structure of the north nave, with loads of plaques on the wall and tombs inside.
Popping around from the south transept, I look down the south nave.


The absolutely intricate stained glass windows. I wish I had more time to sit and admire the work.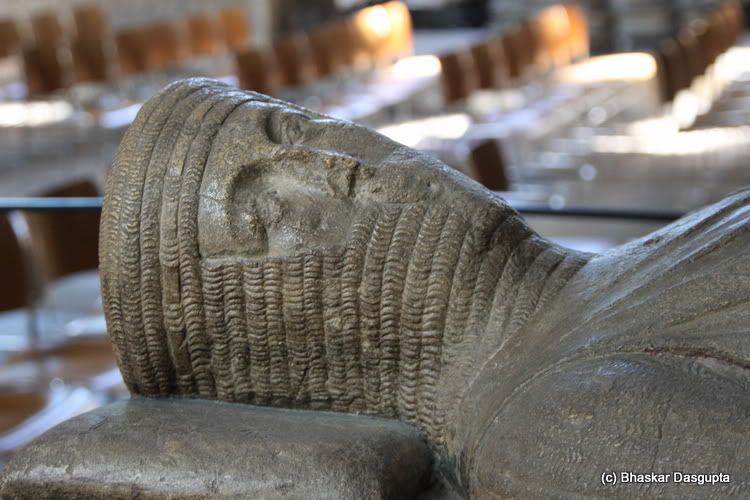 The effigy of William Longespee died in 1226, the first person to be buried in the cathedral.


The tomb of Robert Lord Hungerford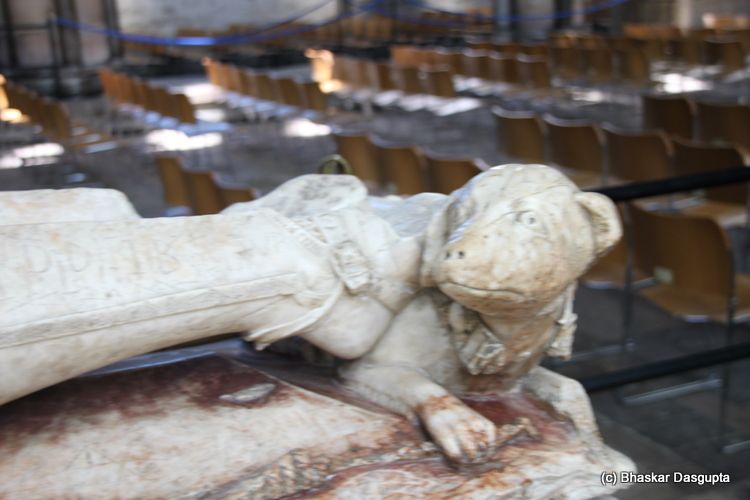 His favourite dog was buried with him?


Graffiti on the poor chap's leg.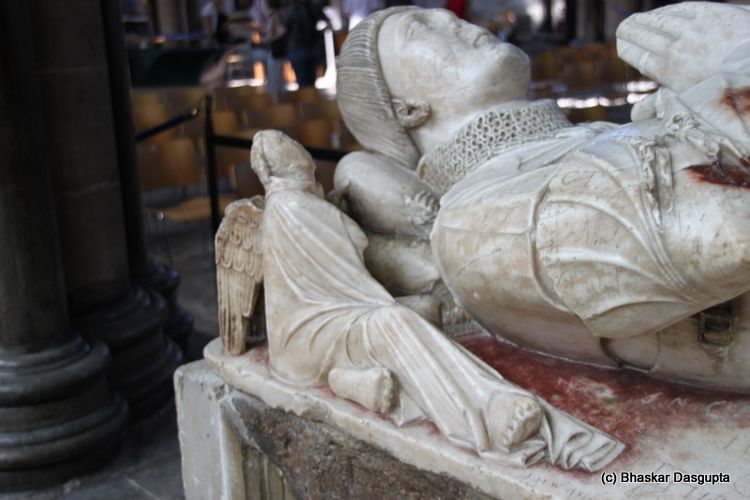 A view of the tomb from another angle.


Another tomb, Richard Beuchamp 1481.


A map of the cathedral




These two graves have been in the wars, serious amount of damage and deterioration.


The salisbury font. An amazing fountain I tell you.


This is the mirrored still face of the water on top of the fountain. Clear clear clear.


Another view of the water surface


Looking back at the central aisle


Tall tall pillars, made up of these round dressed stone cylinders and supported by these smaller pillars.



Series of banks of arches making it look very airy and beautiful.
With this, we come to the end of the cathedral proper, now to see what's outside and to check out the magna carta which is stored here. Well, a copy at least.