After the presbytery, we popped into the South Transept and then into the nave. I was moving a bit quickly, it was lunchtime and i was starting to feel hungry. It takes loads of fuel to move this body, you know?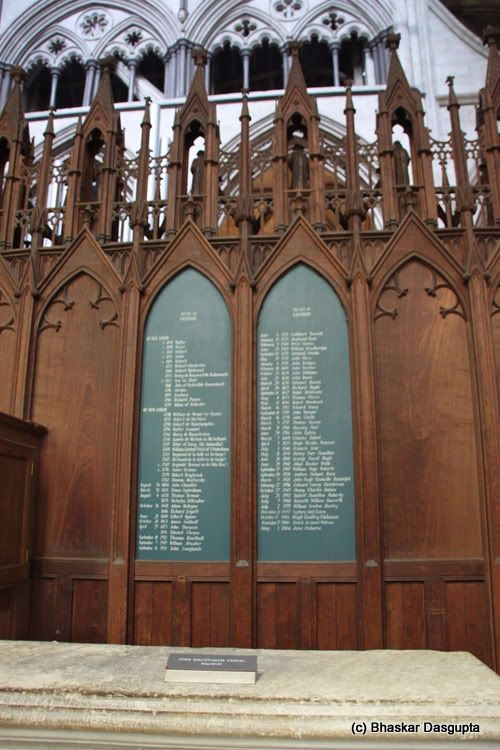 This is a list of all the Deans of Salisbury. Going back then. And the tomb of a John Salcotialias Caponi. 1700. Italian job perhaps.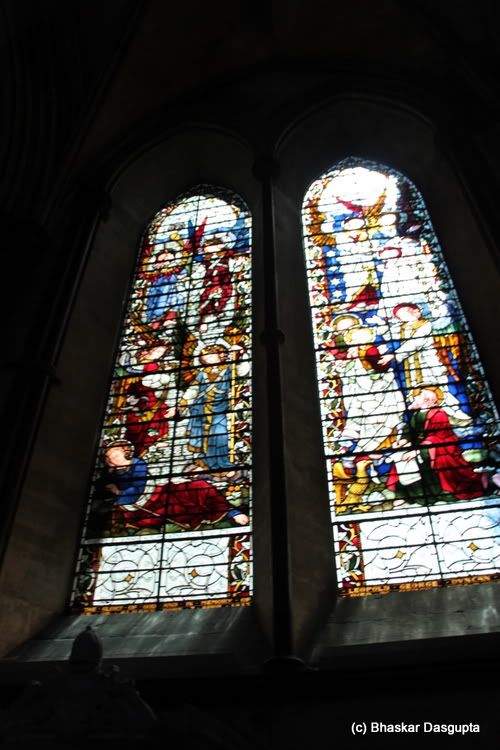 A beautiful stained glass window.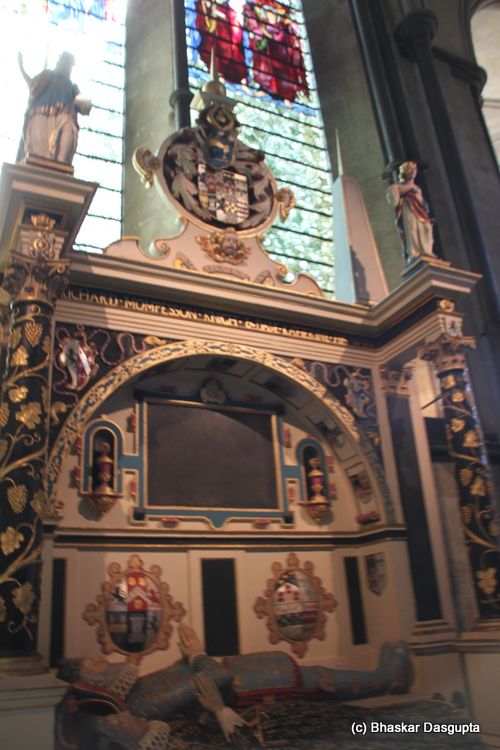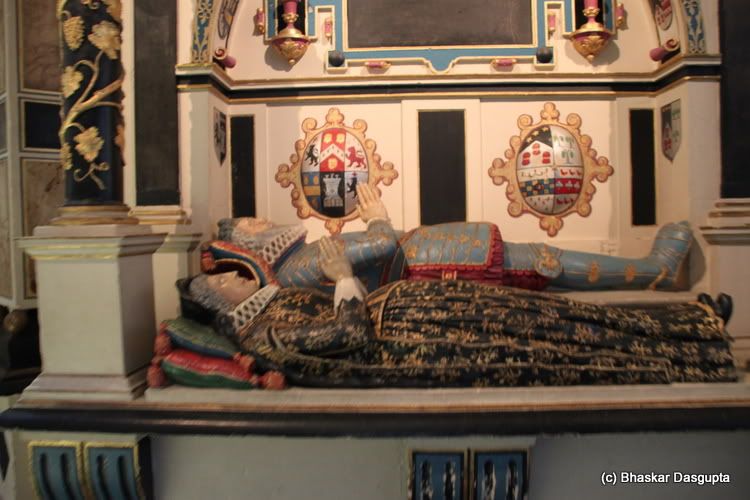 A tomb with painted effigies of a couple. This is actually the first time I have seen paint on an effigies.


Presumably the chap who got the cathedral constructed?


An extraordinarily eye catching sculpture hangs in the south transept.


This is presumably a water exit to the sewer system. You can still see the maker's mark.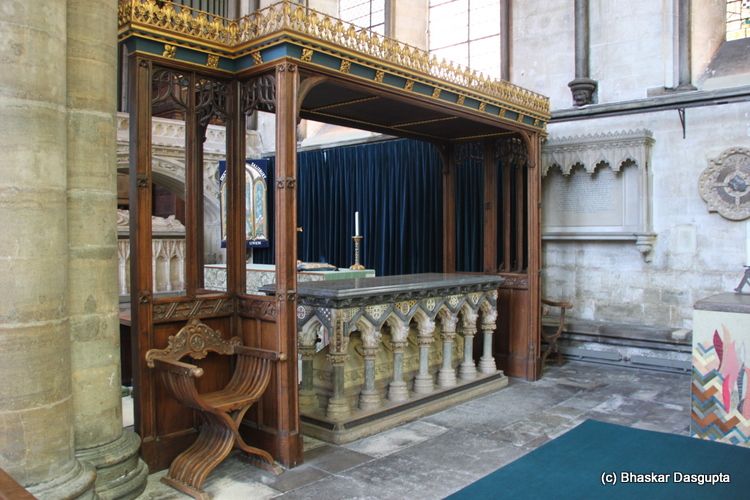 An altar inside the south transept.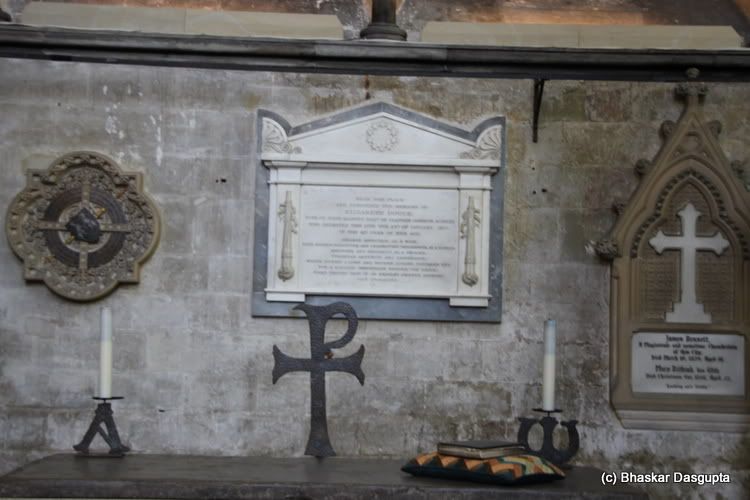 The walls of the south transept are covered with plaques.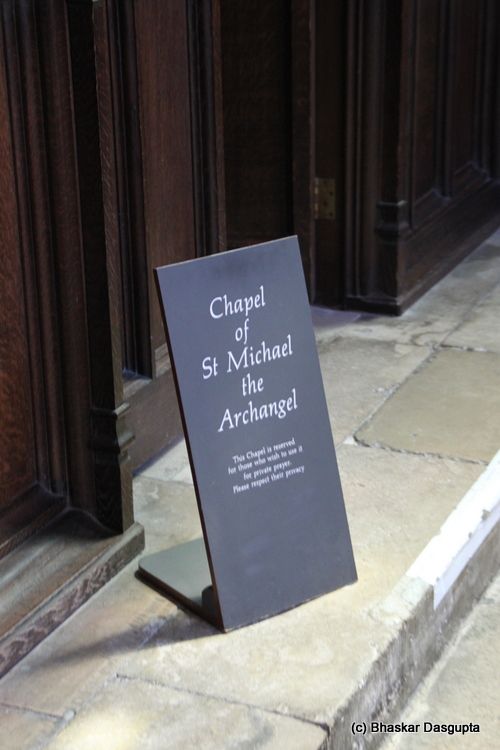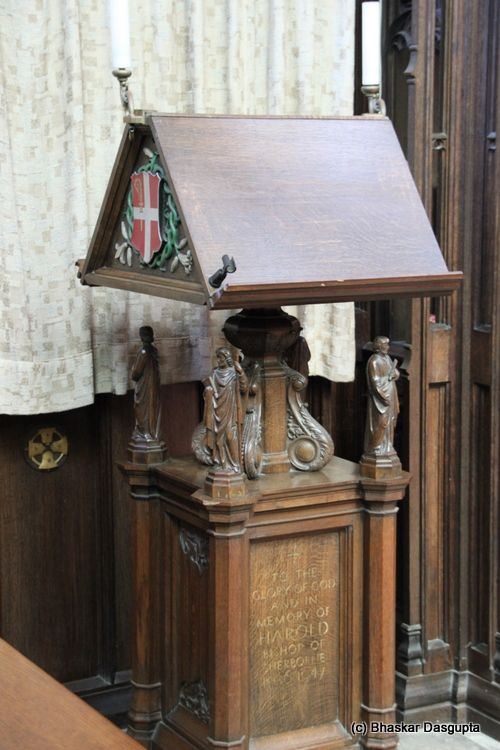 The Chapel of St. Michael the Archangel.


This was extraordinary. Made out of wood, gilded with 5 panels of intricate wooden carving.


The exit but we kept on going, we hadnt finished quite yet.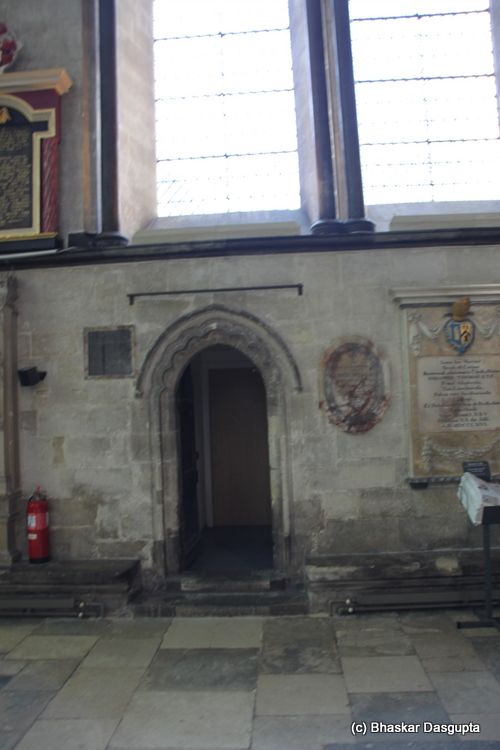 A tiny door. You can see the ancient stone doorway which has worn away by the millions and billions of footfalls on the doorstep.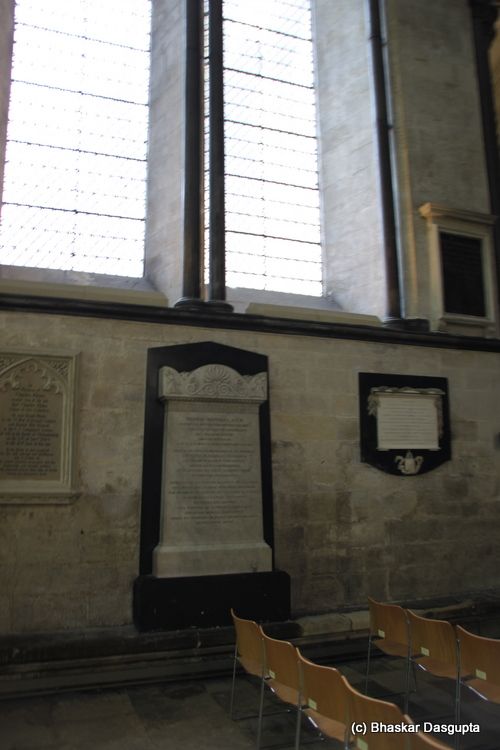 Another pillar has this statue as well, but nothing to tell me who this belongs to.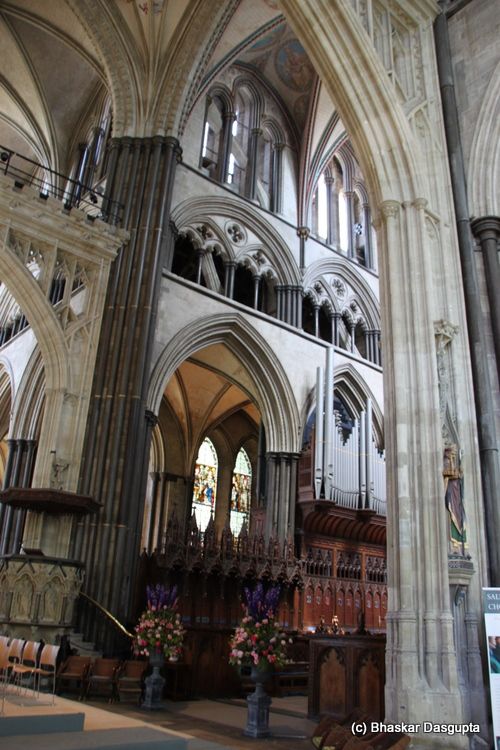 Looking back at the quire.