The lovely stone carved pulpit with a hanging canopy.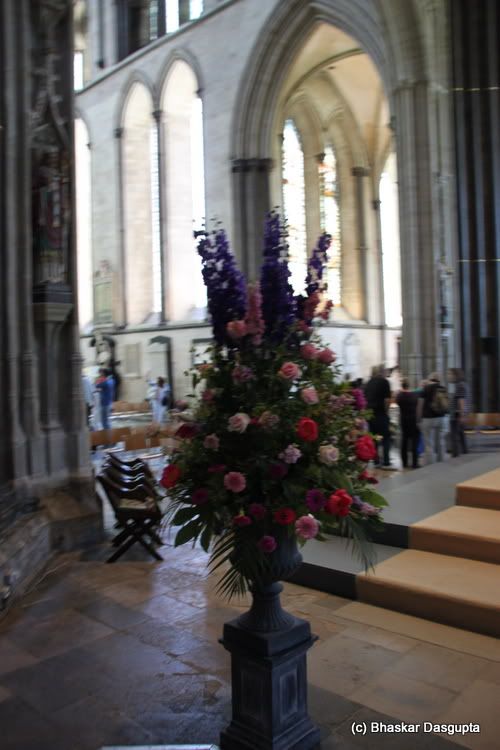 The roof right on top of the crossing!


It is filled with these round what I can only describe as paintings. They could be mosaics as well, but no way to tell I am afraid.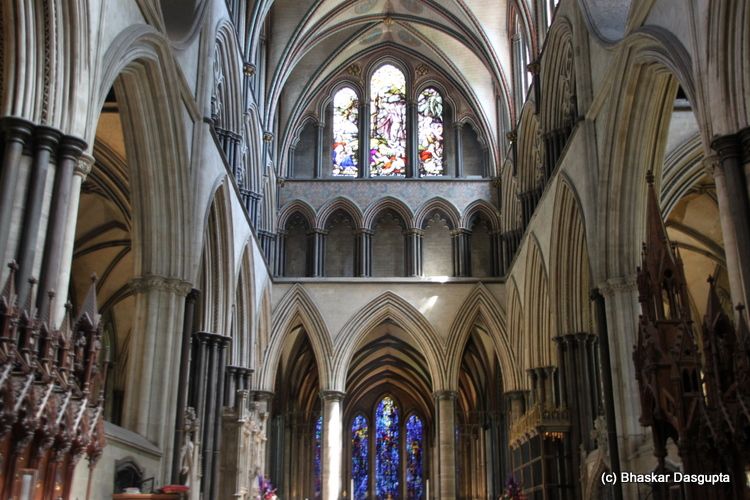 Looking up at the sanctuary and altar.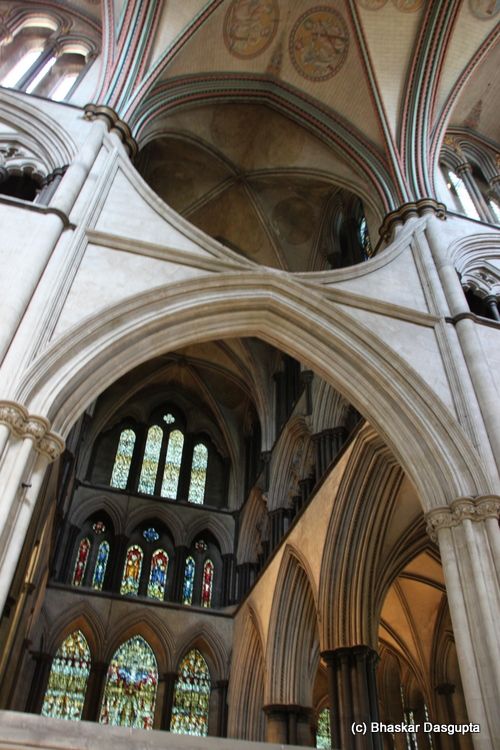 There is some restoration going on.


Looking up at the south transept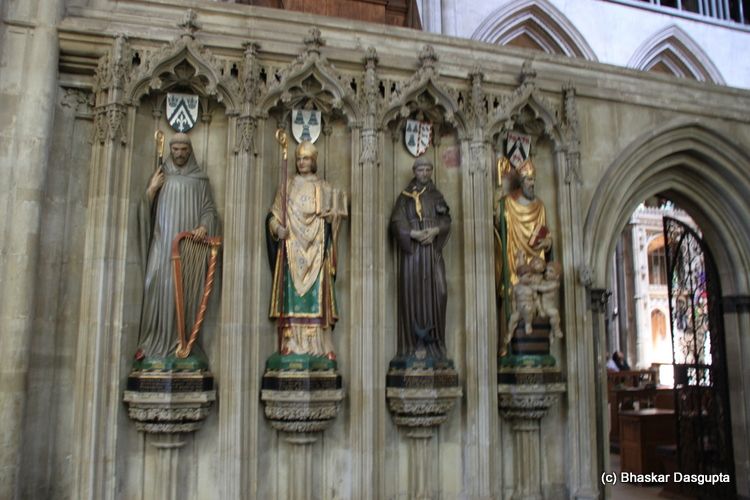 And the four statues just outside the presbytery.