I had some time to kill before going into a lecture so decided to pop into the British Museum to potter around.
Nice, I didnt know they had this, I must check this out one day.


Ok, that's nice to hear but not that interested.


The pharmaceutical society has its place around here.


Reflective windows, some dark some light.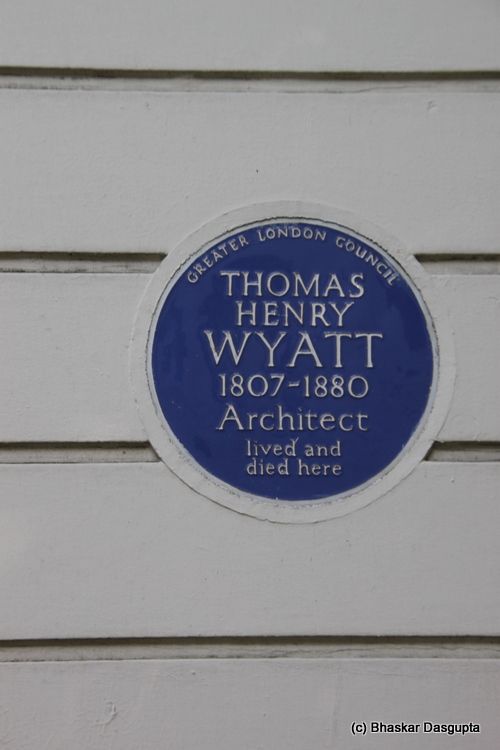 Never heard of him, but seems to be a rather big cheese way back.


Its all Greek. I popped in there, not that good although it has some nice eclectic collection of busts and other stuff from ancient Greeck times.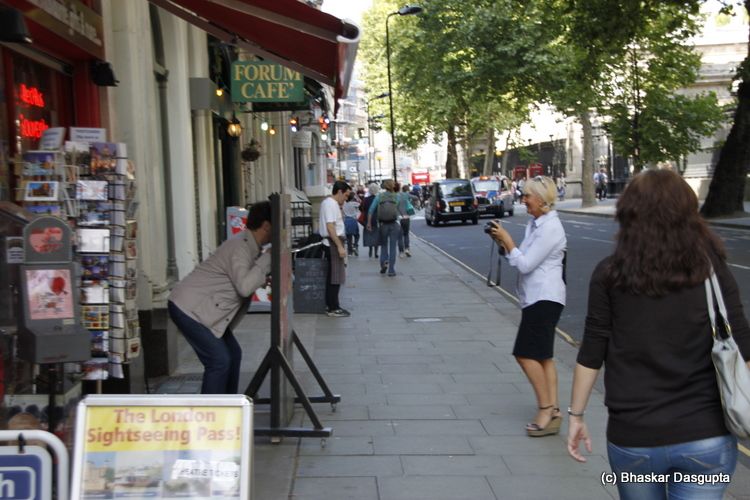 A classic tourist trap, where somebody puts their head through a hole and makes silly pictures. Nobody was with me so I couldnt do it
The top pediment of the British Museum Entrance, several ancient Greek and Roman figures represented there.


Standing in front of the museum, with the sunlight highlighting the very royal and imposing entrance. But they could have scrubbed the pillars a bit eh?


The houses in front of the museum also have these classical Greek structures.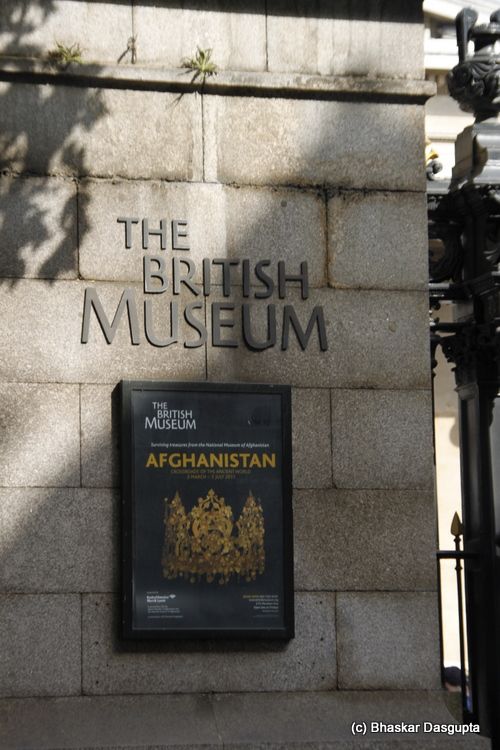 There is this fascinating Afghanistan exhibition going on, but didnt have time to go see it properly.


This I managed to see. It was fascinating, to see how much the rather gruesome relics of saints were venerated. Well, the sufi's still do it and in so many other places in Europe, you can still see these gruesome relics.


Lovely corners, but by heck, if you are going to replace the damn stonework, then make sure it matches the colour> Looks too disgusting.


In the memory of British Museum staff who gave their lives in the two great wars.


A figure of a satyr about 360BC


This rather goggle eyed chap is Martin Folkes, who died in 1754. He was an antiquary and collector, presumably gifted stuff to the british museum, what?


This is Sir Robert Bruce Cotton, died in 1631, another collector and bibliophile. Nice sculpture.


A faun. I love fauns, they have fun times.


A foot of a colossal statue.




This is a Orrery, a mechanical model of the solar system. This is from 1750.


A statue of Minerva, around 2nd century AD.


This is an Indian Stele. This is a sati stone. Around 18th century. Made to commemorate the burning of widows on the cremation pyre of their husbands. Witness one of the most heinous crimes ever committed on women in the name of religion. Bastards.




A Buddha from Afghanistan.


Bloody hell, Demeter from the 2nd Century AD seems to be really really miserable.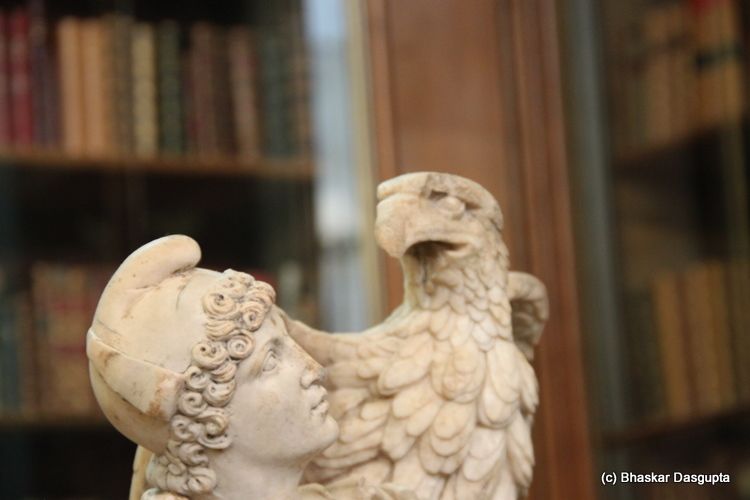 Another brilliant Roman Sculpture.


Then popped into the Latin American Section. This is an Aztec Book with pictographs. Amazingly brilliant colours and detailed work. Amazing, absolutely brilliant. I loved it. I wish I could have a copy.


A sandstone seated figure of Michlantecuhtli, the death cult figure.




One of the figures which are then mounted on tall totem poles.




This a fascinating sculpture. Which shows all the pills that a normal human being will pop in his/her lifetime. Amazing, eh?




Then popped into the Islamic Gallery. This is a brass instrument, inlaid with silver, gold and copper, around 1241AD. This is used to divine the future. The idea is that the dial at the bottom was turned and then the top windows will show a random collection of dots, that is then used to divine the future.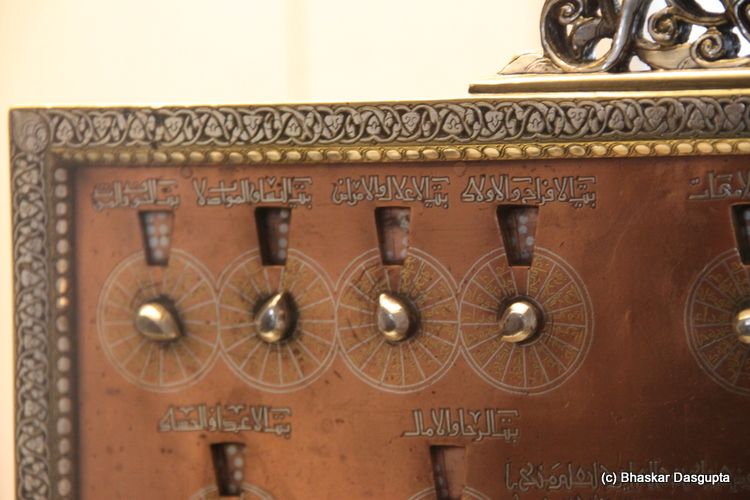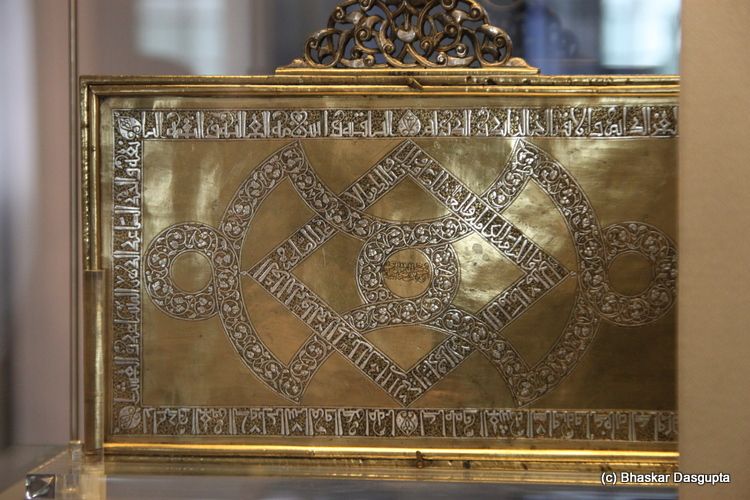 This is the rear of the instrument. Quite a beautiful work. The lettering apparently refers to the house of dreams and comfort, house of power and wealth, house of responsibility and it talks about memory & desires and the need to keep the desires in check and not to judge anyone because only Allah knows best. Or words to the effect. Interesting, eh? If the Wahhabi's came to know about this, they will burn and destroy this as they do with anything closely resembling soothsaying or witchcraft.
Came out and then watched these lovely tall corinthinian columns rear their proud heads, holding up the roof for the past so many decades. Wonderful place, the BM, I love to pop in there and wander around observing the various artefacts. And its free. Love it.
By the way, take a look at this very interesting exhibition at the BM. The world in 100 objects.