So I checked into the hotel and immediately grabbed my camera and headed out. All prepared for a lovely time, except for one thing.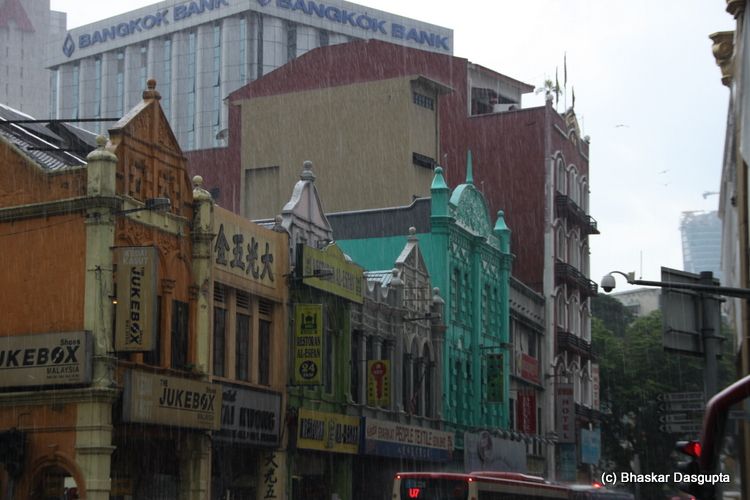 An umbrella
It was chucking down.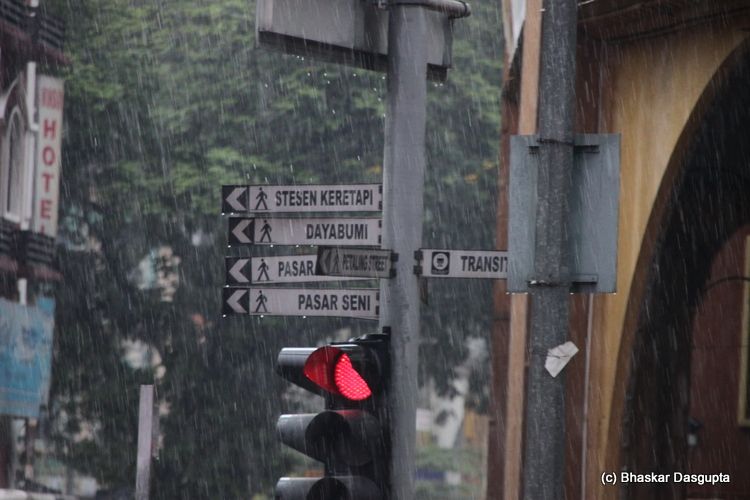 But I was having fun :) just revelling in it. If I didnt have my camera with me, i would have run out and gotten wet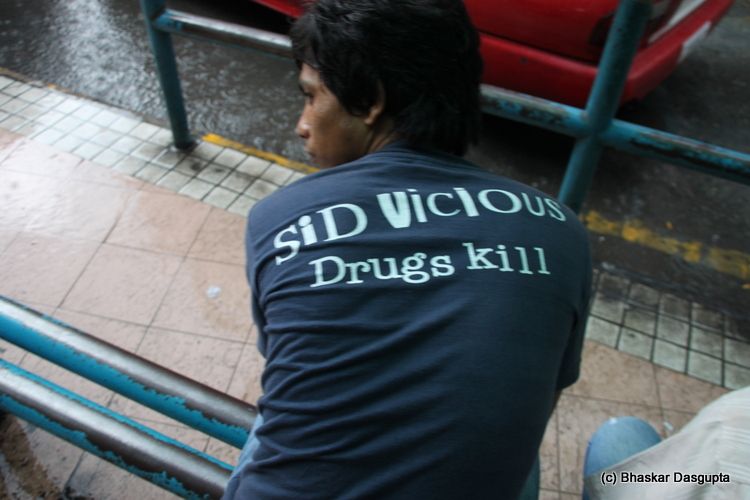 you said it bro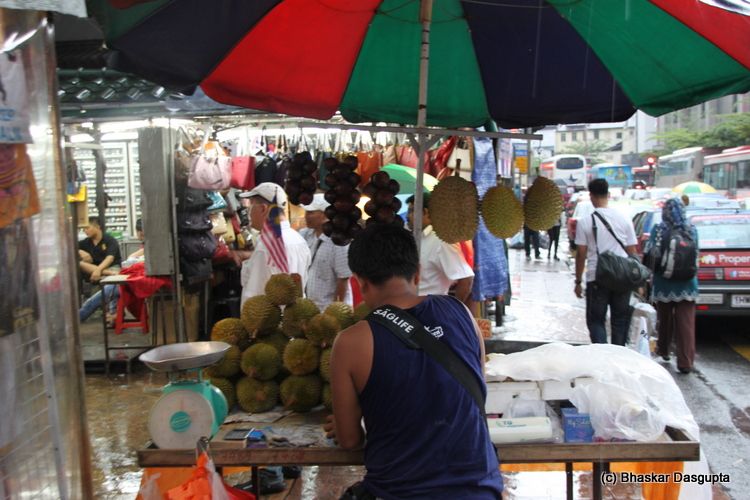 Ah! durian. I love those.
Downtown KL is an amazing place
this is backpackers district. you get brilliant stuff, cheap and cheerful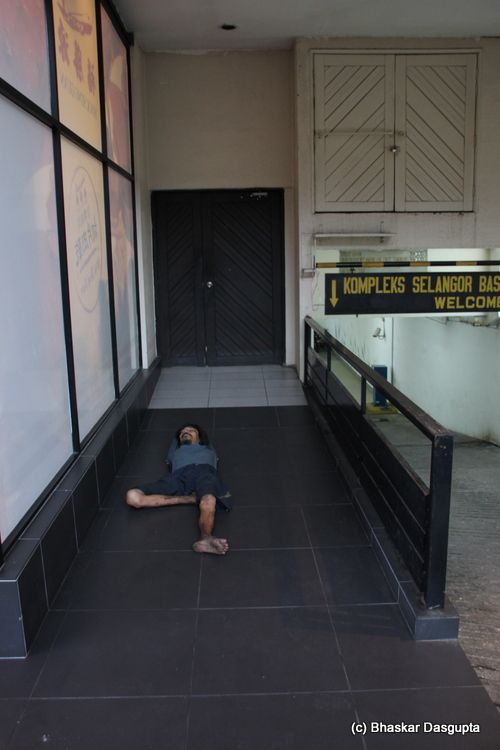 And as you can see, people take things easy here. Now you see why I love this place?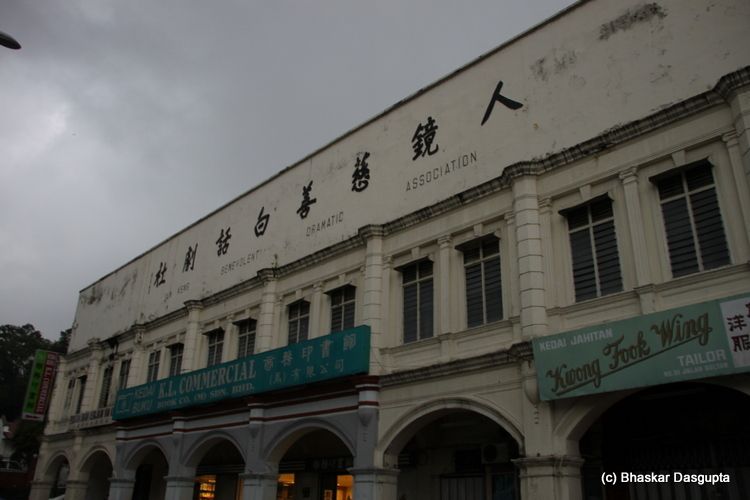 A colonial era building. In chinese characters…Men's Benevolent Dramatic Association.
lol, see? backbackers paradise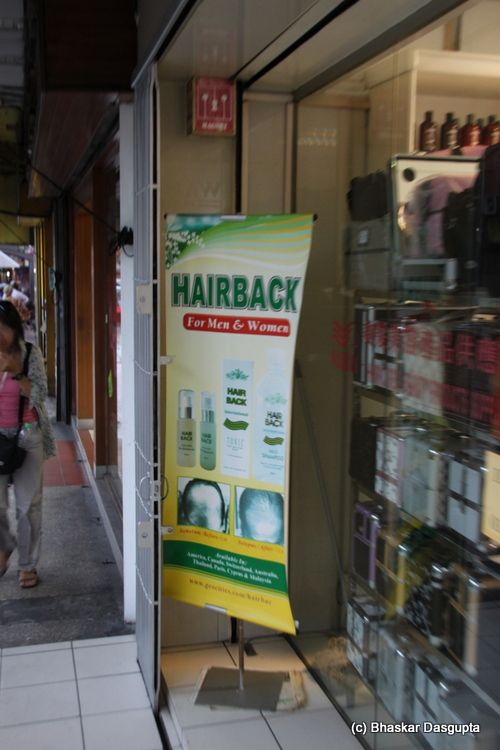 hair back? lol. not hairy back, eh?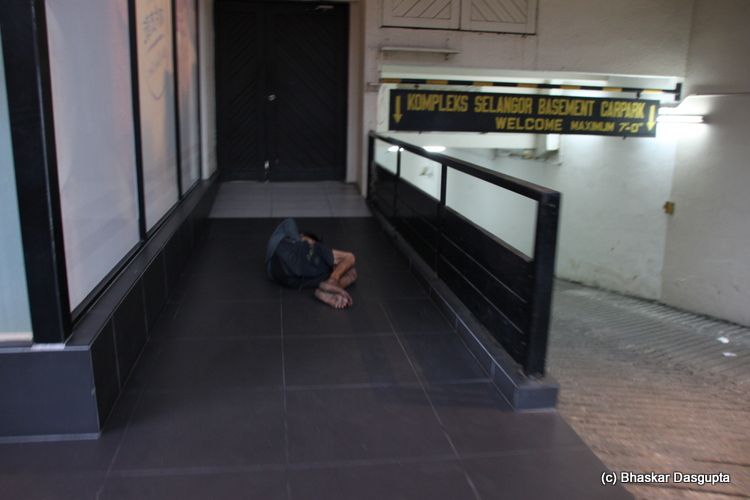 our man has turned over to the side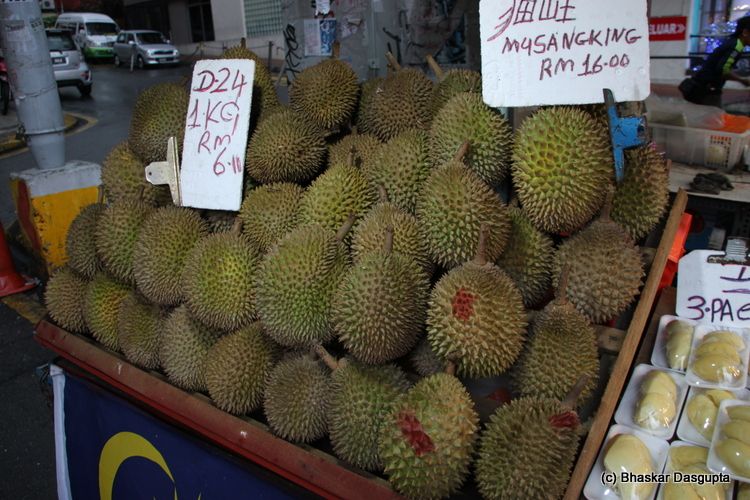 I couldnt take it any more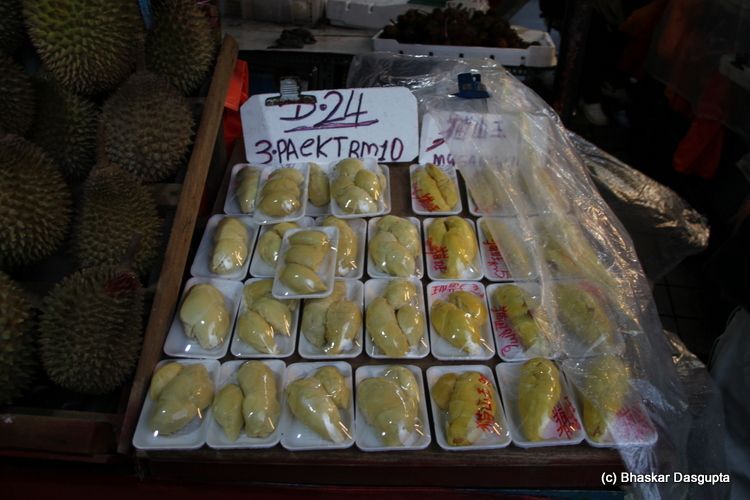 I bought one of these packs and dug into it right in the street. Oh! man, what a great feeling, I love it. Beautiful. Just utterly beautiful. This is the main reason why I love KL.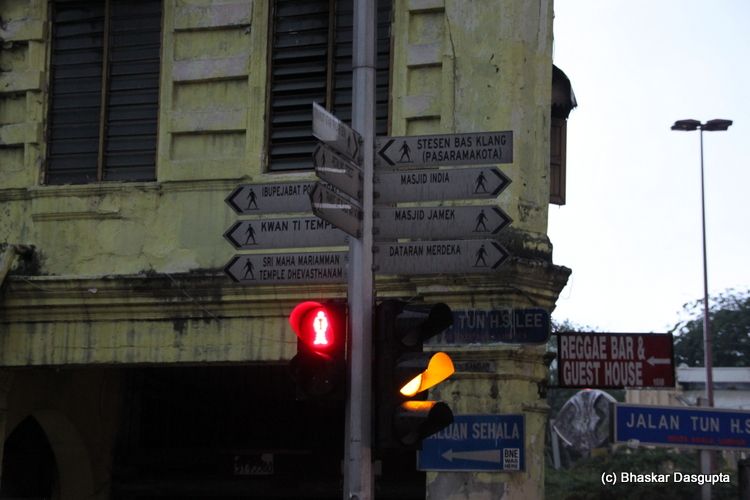 I start pottering towards the temple area
Old buildings..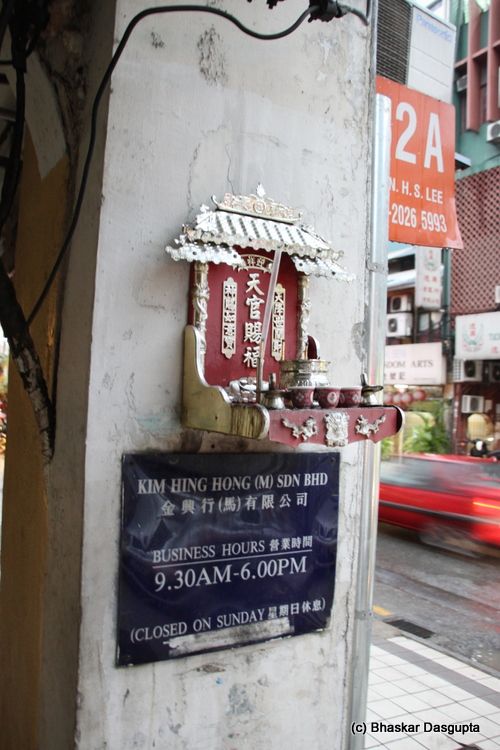 A street shrine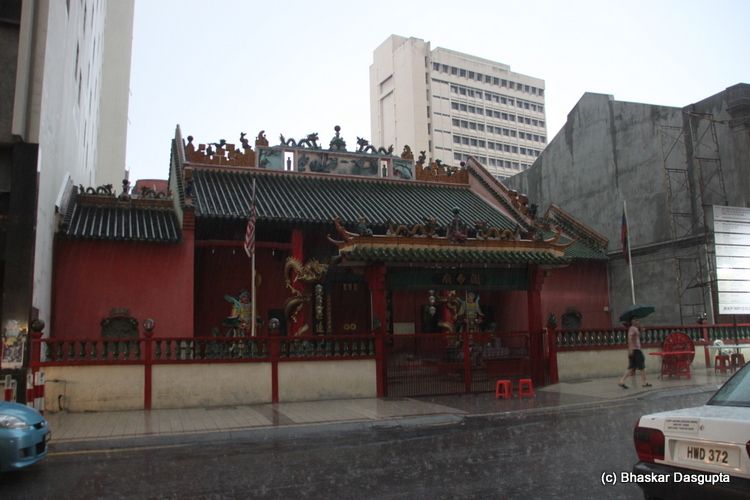 So I reach the Sze Ya Temple.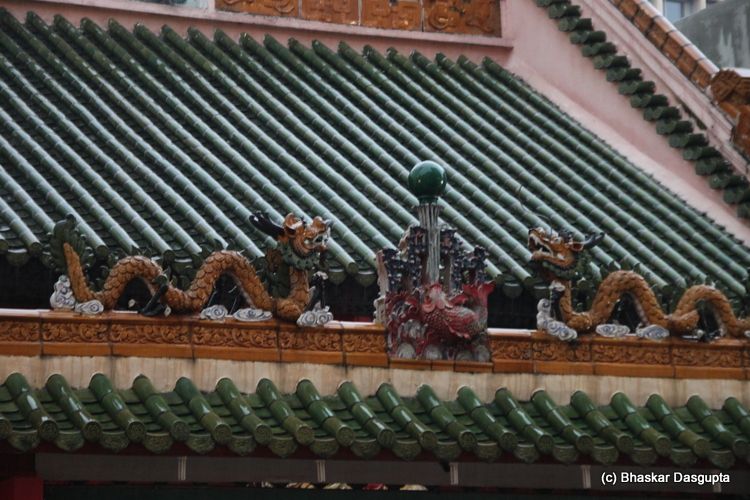 It has some great ceramic statues on top, unfortunately closed, so I was only able to look at it from outside.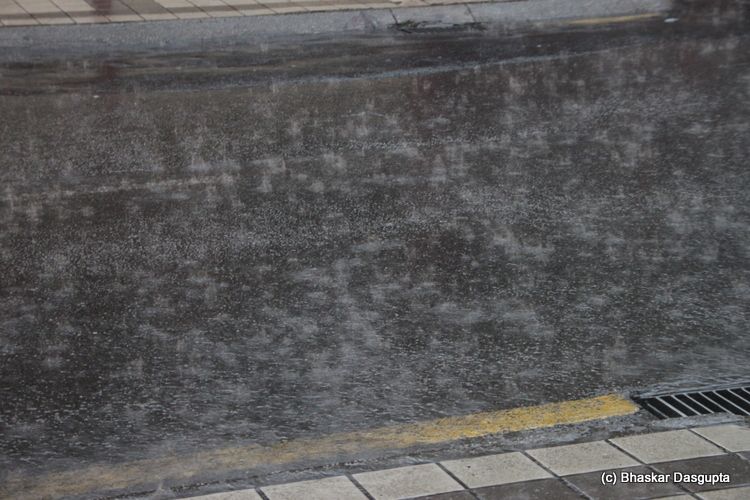 And then it started to really chuck it down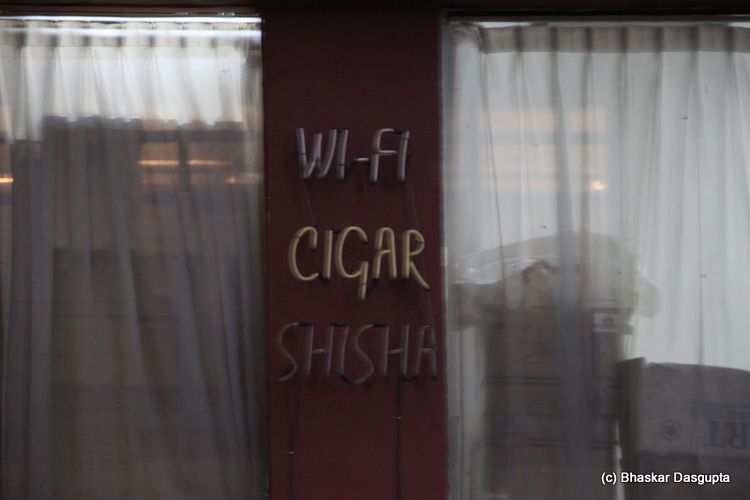 I withdrew to find a bit of shelter. I mean, do you need anything else?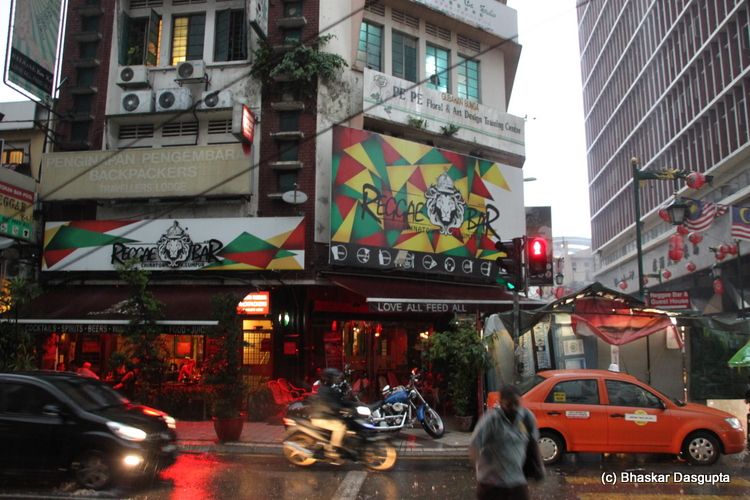 Very peaceful
Nice bikes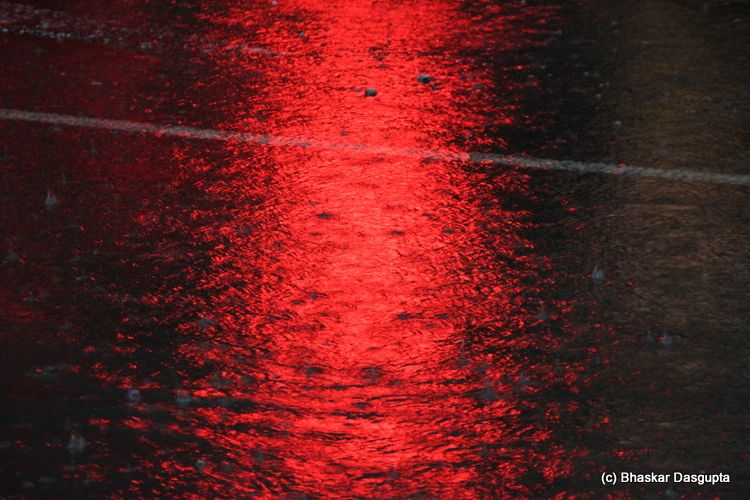 Still chucking it down…
Hmmm, massage girls, eh? I think i will skip
the pots were full…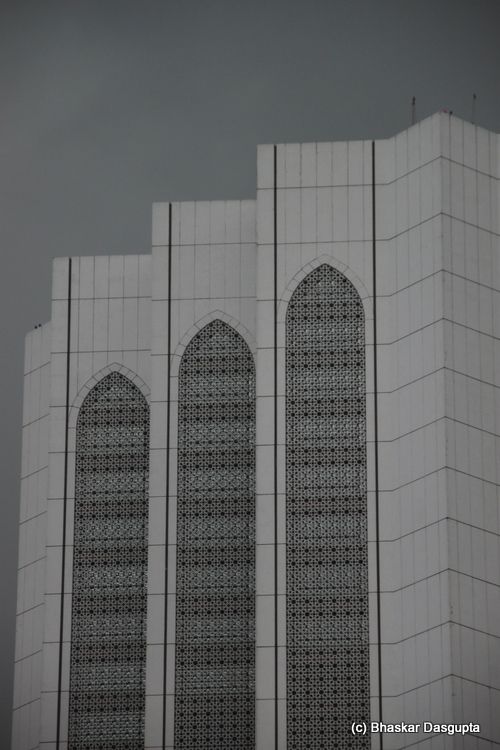 Beautiful architecture.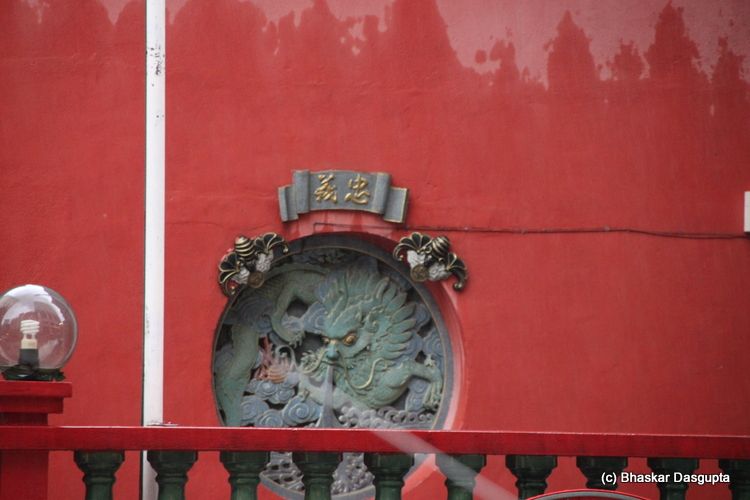 I am back in front of the temple when the rain ceases.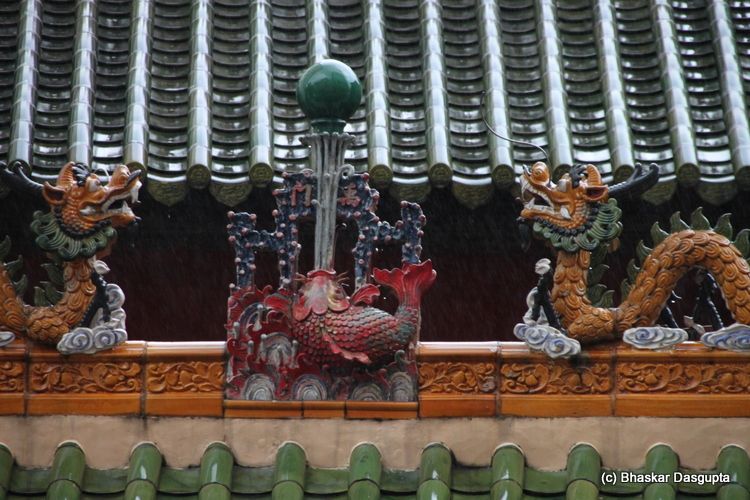 Two dragons, with a fish blowing water and a pearl? or jade bead? what is it?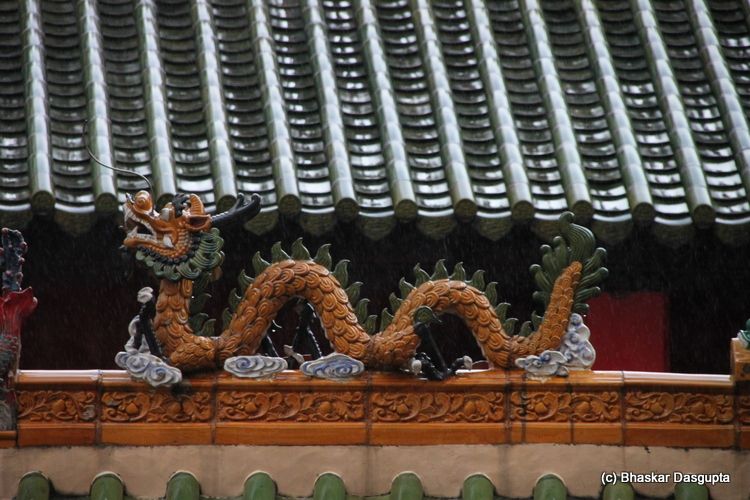 The dragon looks a bit limp
the upper panel has some beautiful motifs
Lovely lovely flowers..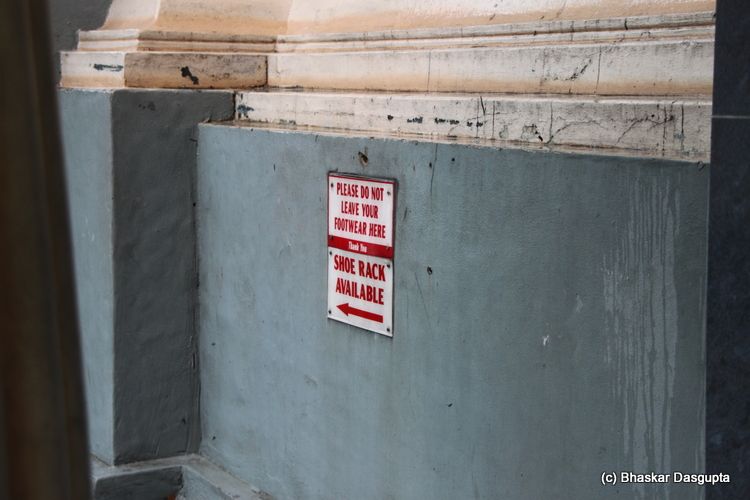 And I reach the Sri Mahamariamman Temple. After taking off my shoes, I enter the temple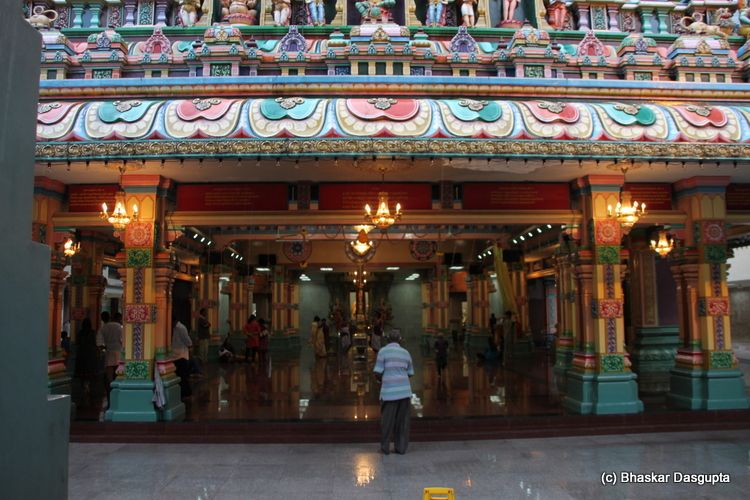 Its apparently in the shape of a human body, so I am entering below the gopuram which has the representation of the feet and I am seeing towards the head where the main deity is placed.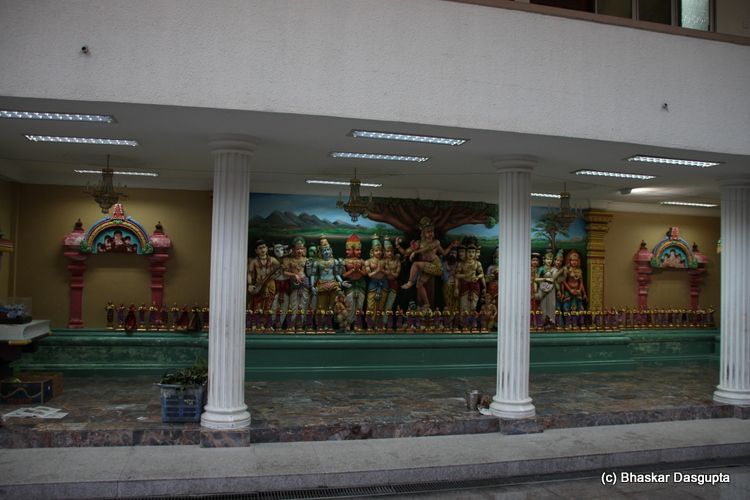 I move to the left and there is an extraordinary mural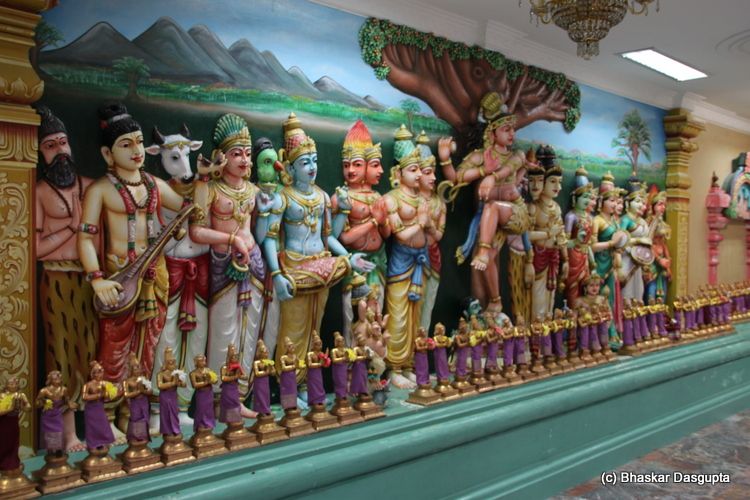 With a row of unique apsaras. in Bronze.
See? each of them are uniquely cast. WOW!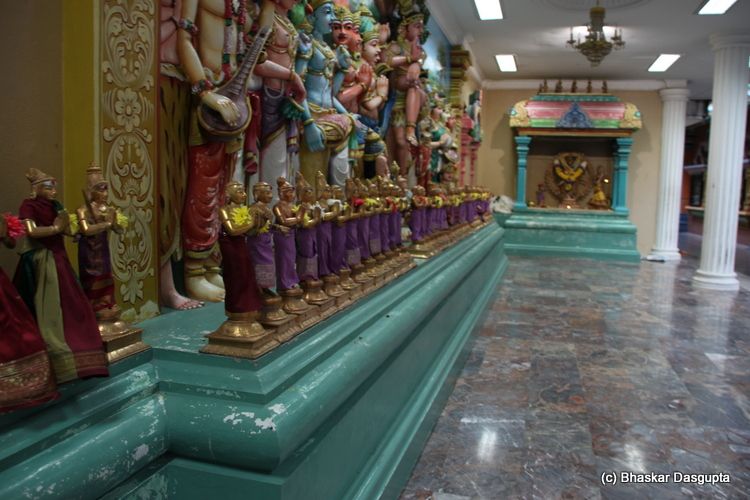 What? about 50 of them? holy moly. Can you imagine the work?
And then some views of the Gopuram. Why do people automatically go around temples on a clockwise direction?
And there are small shrines lined up against the walls. With some tiled images of Gods. The one on the left is a decidedly North Indian cast. Hmm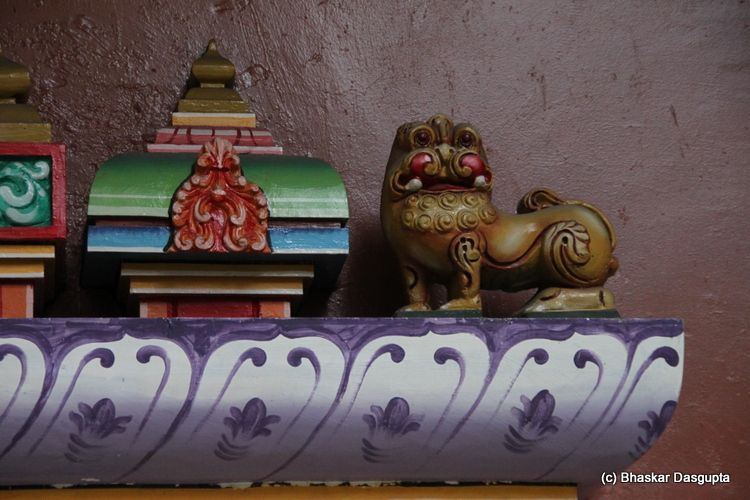 That lion looks dodgy to me.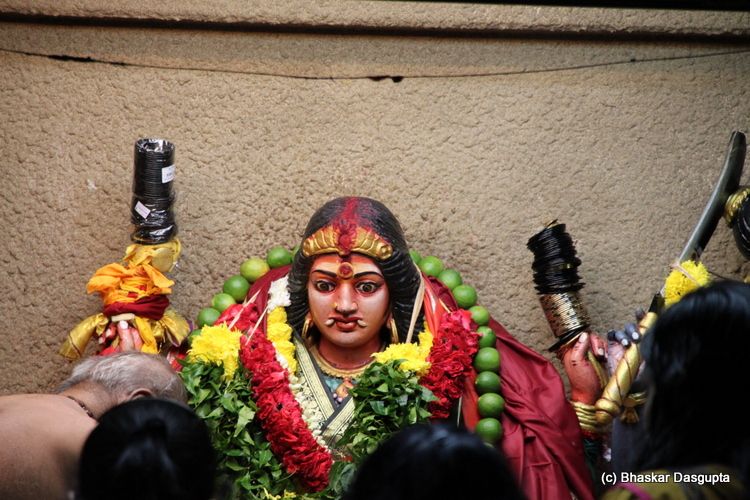 Here's one of the dieties. Parvati if I m not wrong but the tusks are confusing me.
these lions are good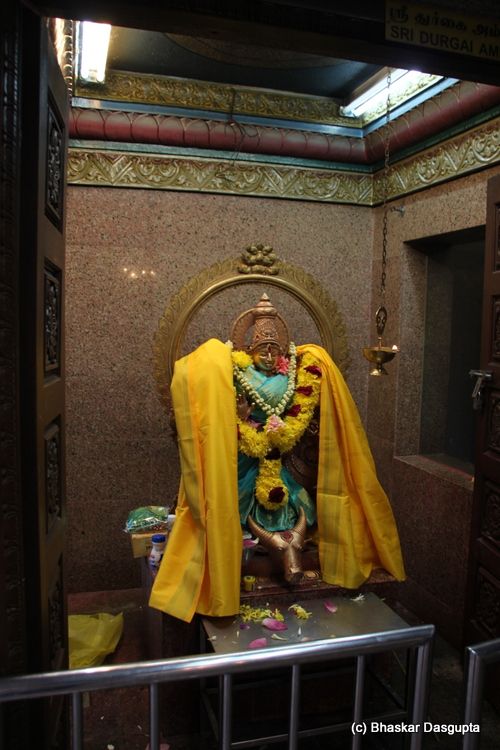 Another personification of Parvati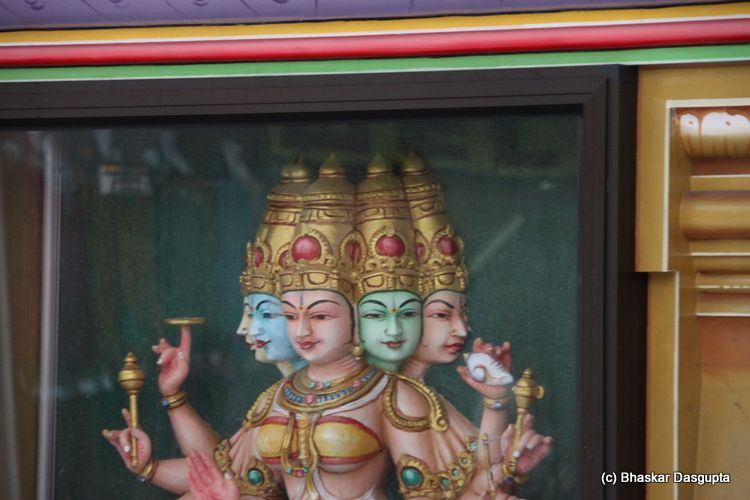 A multi headed goddess, with different coloured faces. Hmmm.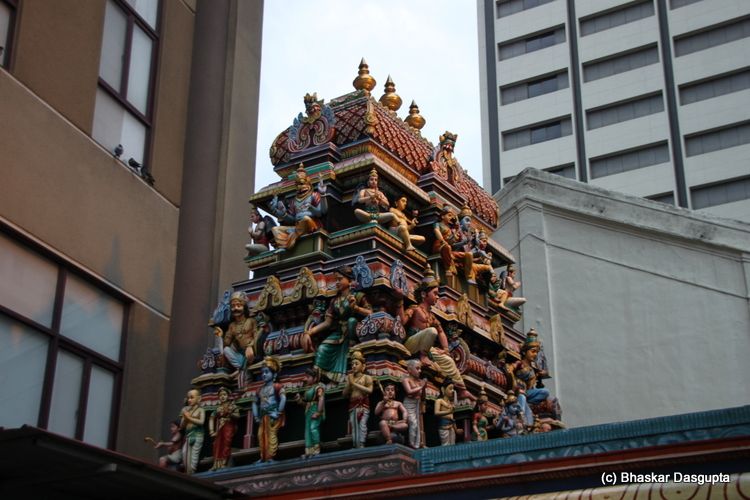 Another mini Gopuram
A worshipper at one of the shrines. With the gods and goddesses neatly labelled on top.
More views of the amazing work on the Gopurams.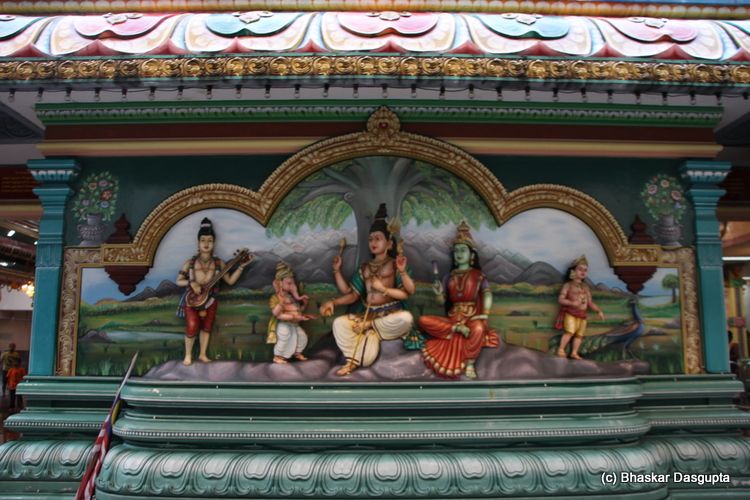 A diorama of Shiv, Parvati, Narad Muni and the 2 kids.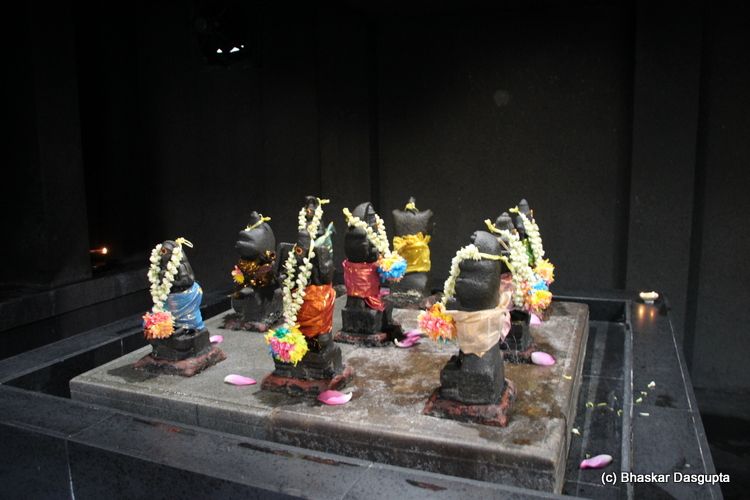 This was an interesting arrangement of idols which I haven't seen before. 3x3 idols. Very curious. I couldn't make out what it was supposed to represent either.
Another view of the gopuram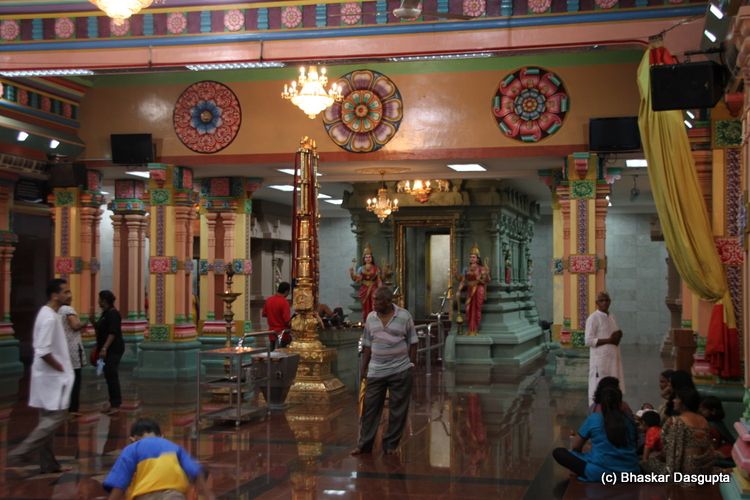 The main shop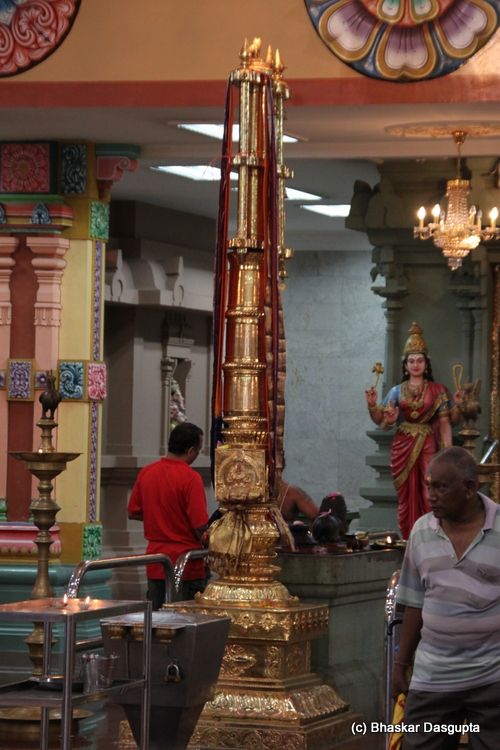 With this amazing structure in the middle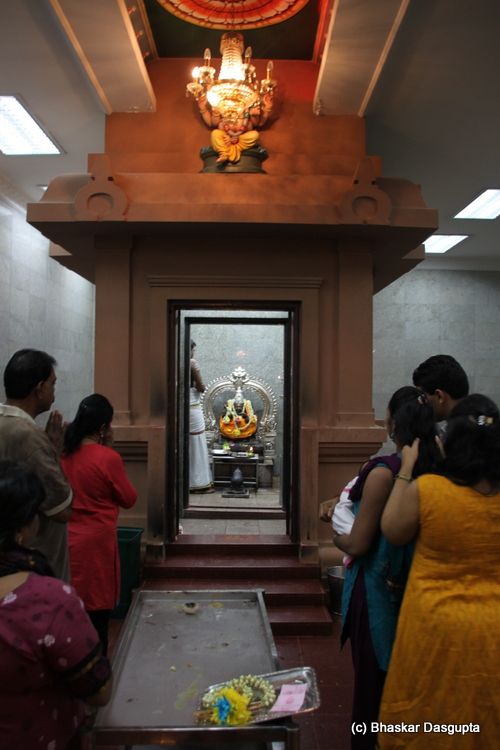 The main diety
A neat little hole for you to crack open the coconuts.
Looking at the Gopuram from the front. Amazing work. There are about 300 odd statues on this and they were all made by one man. Gobsmacking.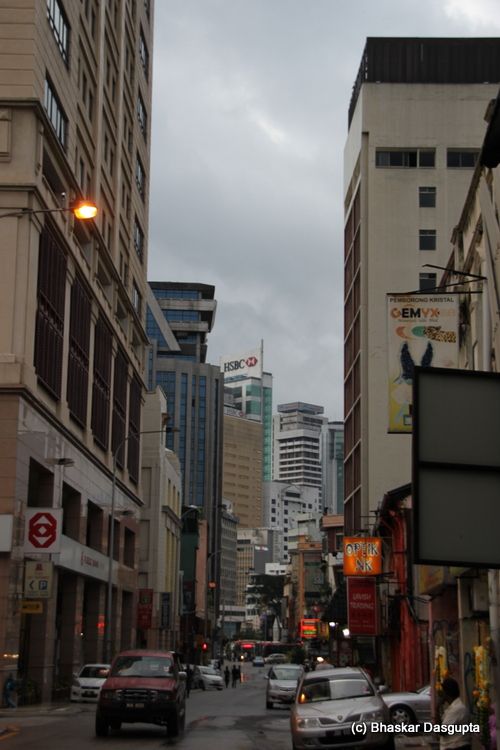 Hey, my firm is up there.
It is indeed a backpackers mecca.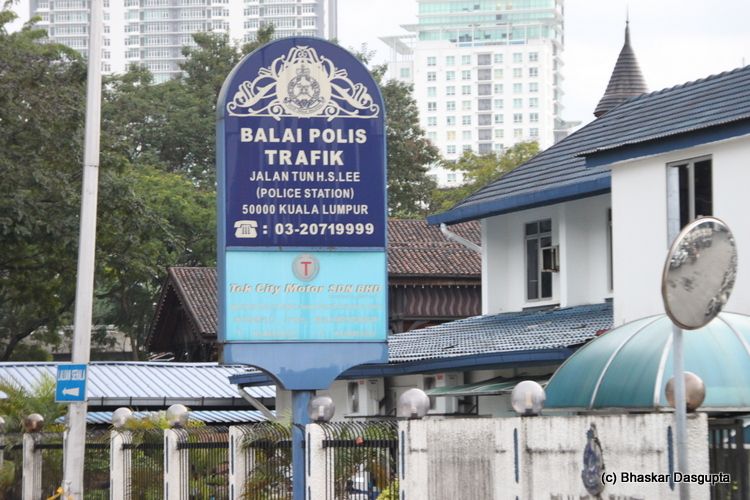 A police station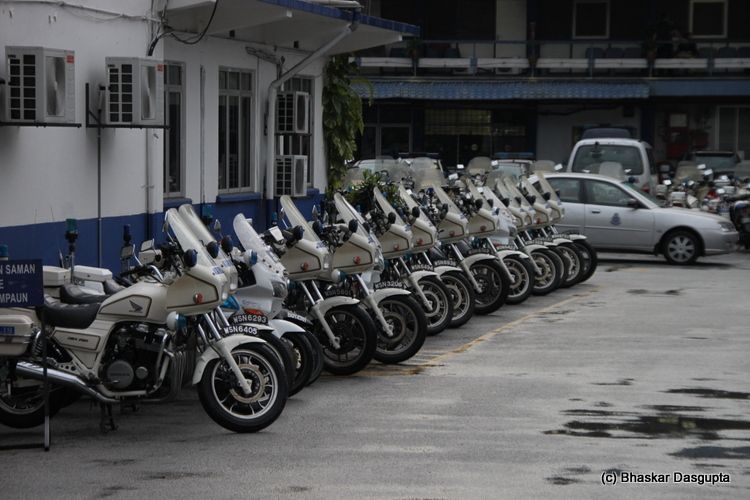 Nice bikes
And a nice little cat
This was a fascinating colonial time building.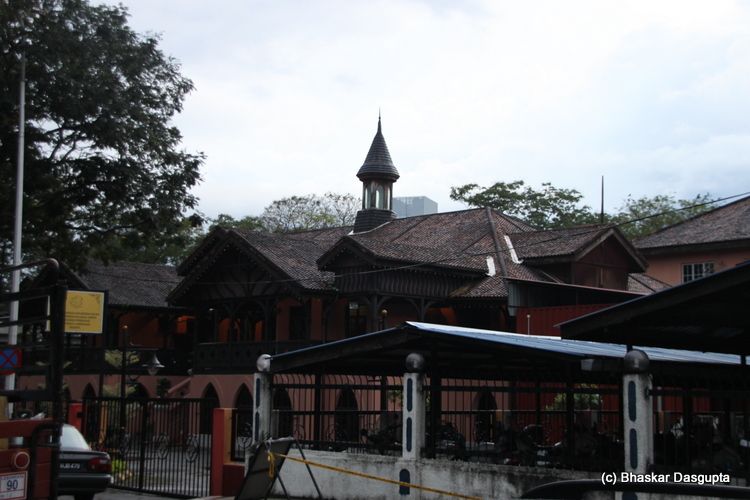 Beautiful roofs
With lovely colonial architecture.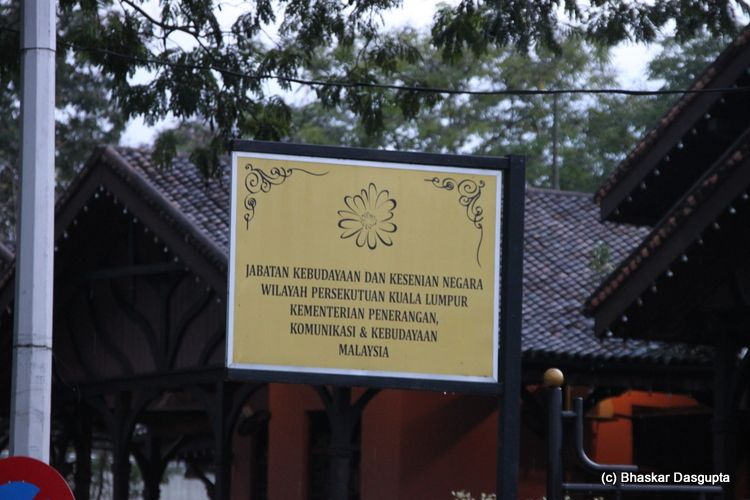 Not sure what this says :(
Scallops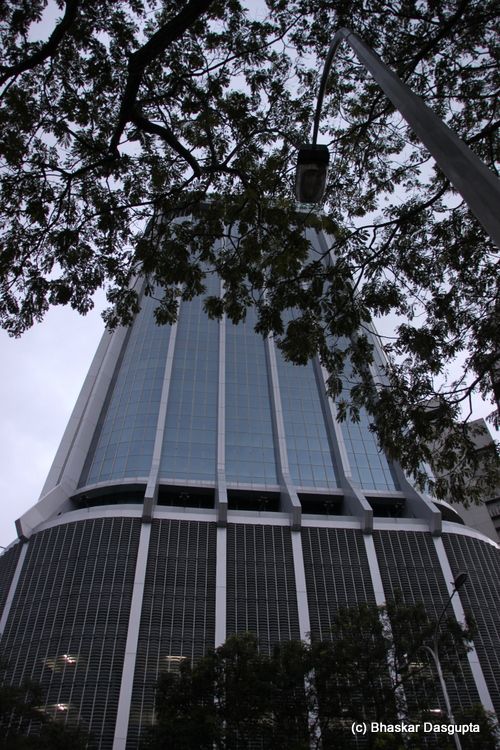 The juxtaposition of modernist buildings with age old colonial architecture is fascinating.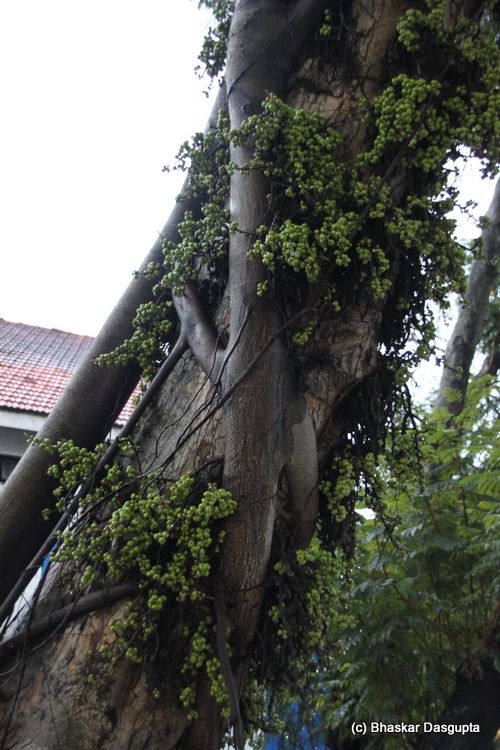 The weather was hugely humid, very warm and redolent of wonderful aromas. And then you see this entwined pair of trees.
Then I came across this old building which was showing its age
And a sign of a building going to pot is when plants are growing on the building. This really screws up the construction..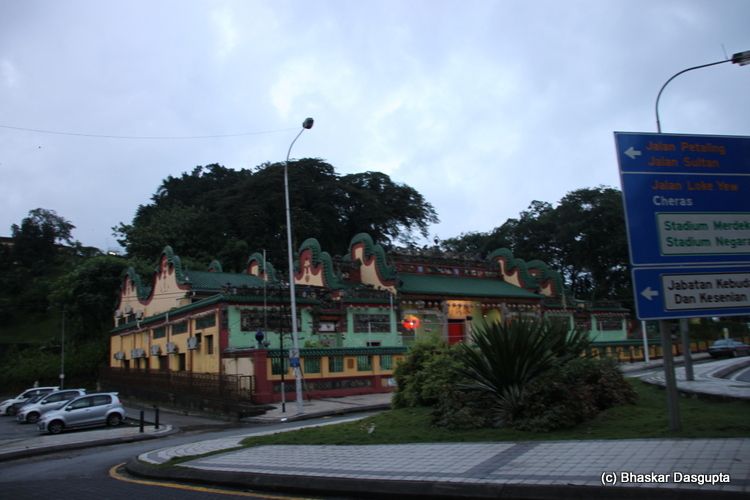 I turn the corner to find the Chan See Shu Yuen Temple. Its a clan temple.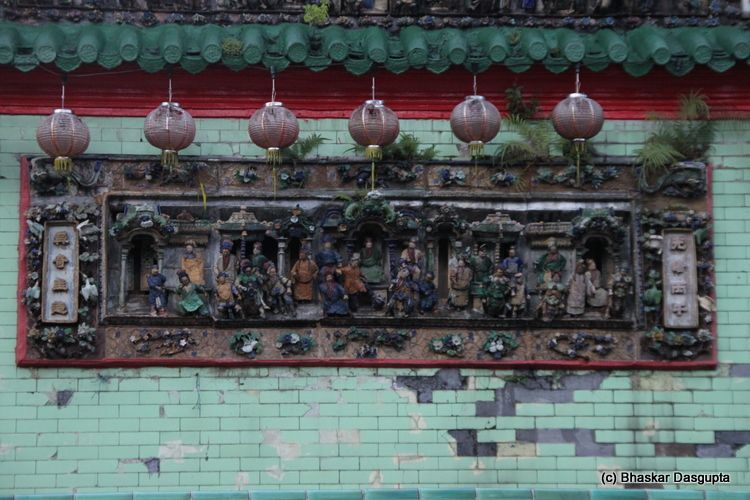 With the most extraordinary ceramic friezes. It was quite dark by now so I am not getting the full force…
they are extraordinary work, seriously beautiful. well worth it.
I did not know that a chinese man, Yap Ah Loy was responsible for the foundation of Kuala Lumpur! now that's going to stick in the craw of the nationalists, heh. they get their independence due to a chinese, their economic poweress is due to a chinese, capital city founded by a chinese…man, the locals just cant grab a break.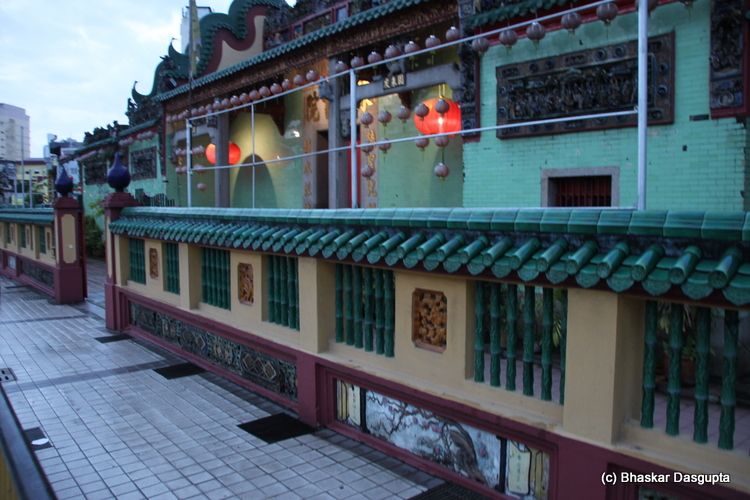 lovely ceramic work.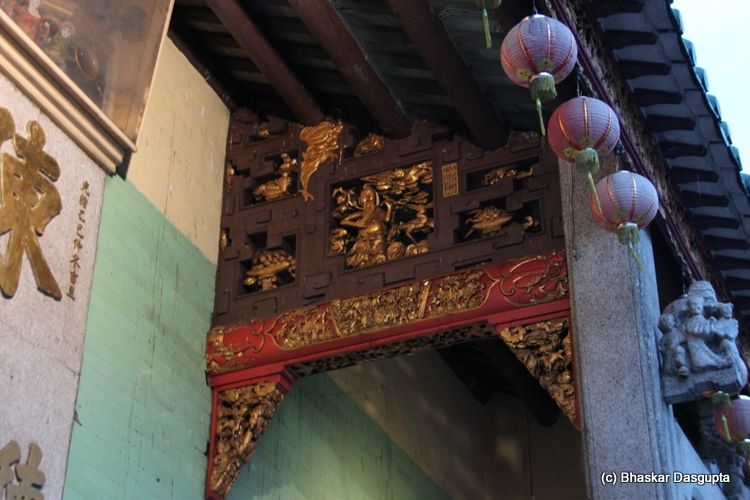 There is wood gilding on top of the pillars.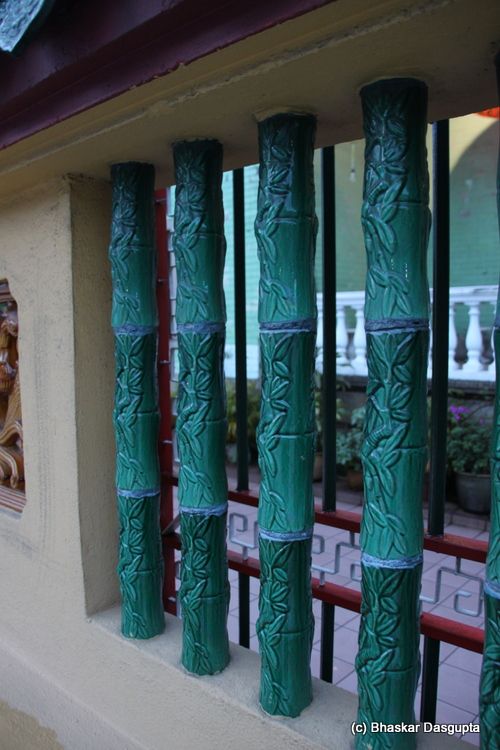 Lovely lovely pillars..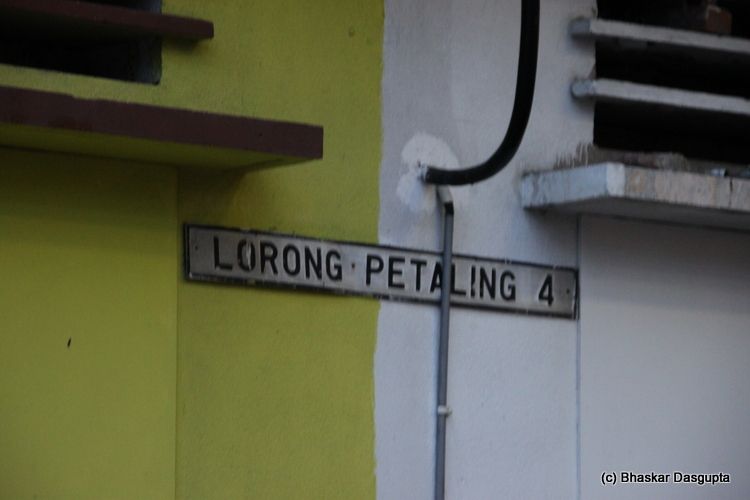 I head back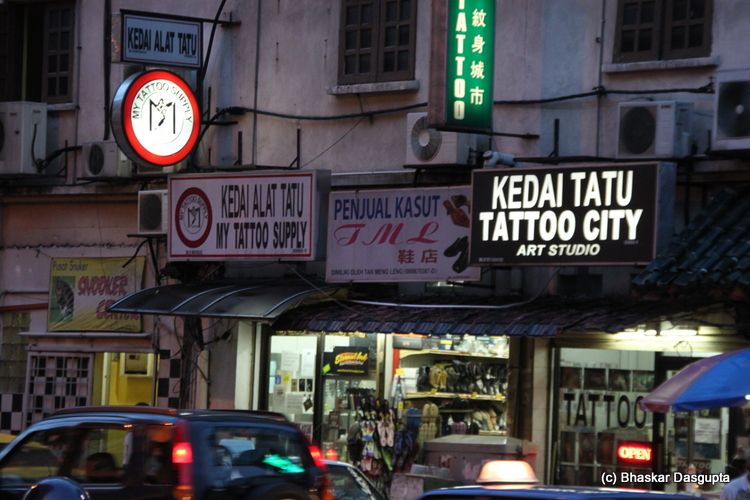 Hmmm, I want one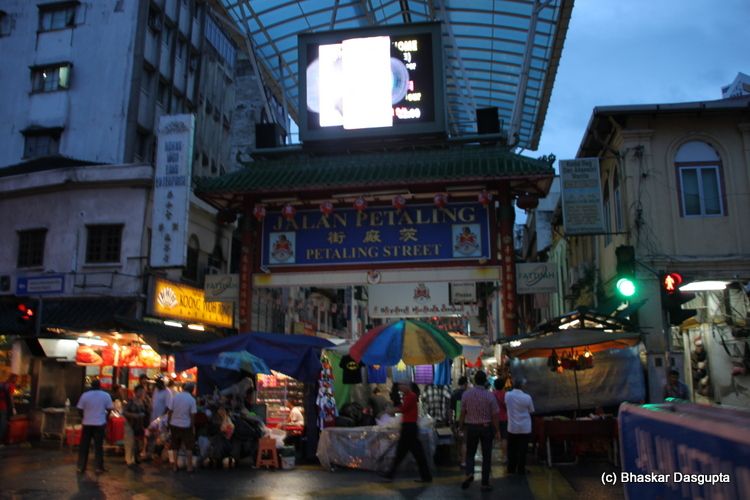 The Petaling Street, crowded, but not noisy, very nice.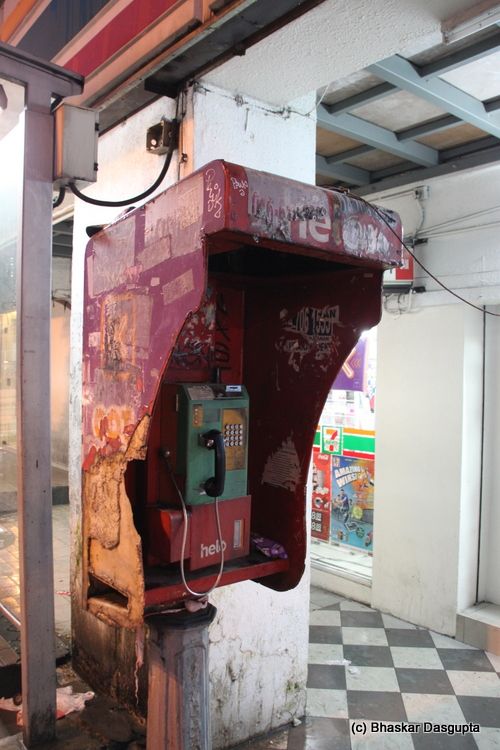 I guess nobody wants to use these old phones any more, eh?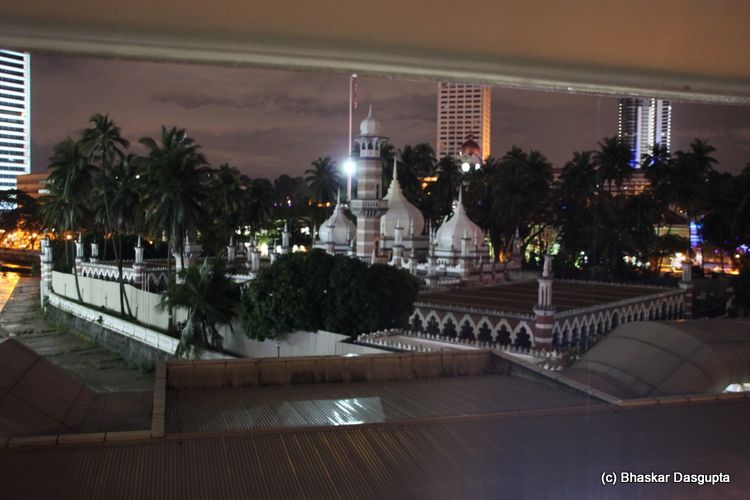 And then I see the national mosque from the station but regretfully didnt get a chance to visit it this time. Next time, I am definitely popping in.