New Market is one of the main markets in New Bhopal. Well, it was when I was growing up there. A visit to New Market was exciting when I was a kid, so many new things, poking around, checking the bits and bobs, perhaps managing to whine and wheedle an icecream out of Ma. Fun times indeed. But this time, popped there to buy some handicrafts and gifts for various people. Took some photographs while I was there.
A beggar on the side of the road. The white stuff is the disinfectant. How things have changed. Its actually looking quite clean. That's clean, ok?


But some things dont change. Here's recycling for you, with economics. This chap has obviously purchased these newspapers and cardboard which he will turn into envelopes and paper bags.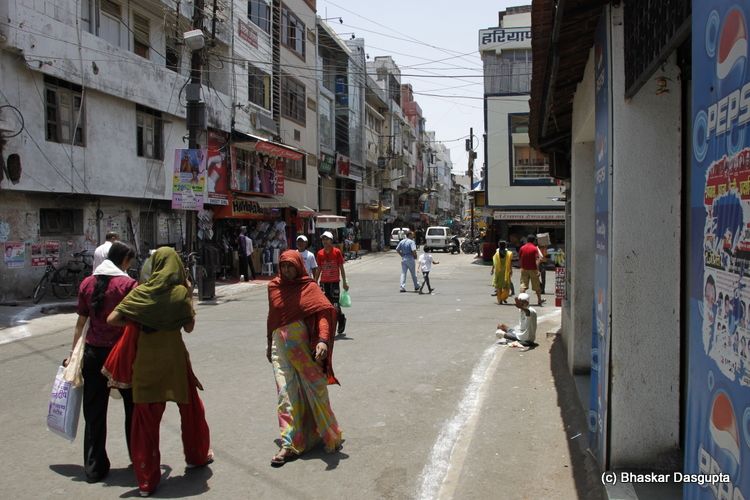 The street. The beggar on the right has his hand up to stop me taking pics. Its a free world, mate.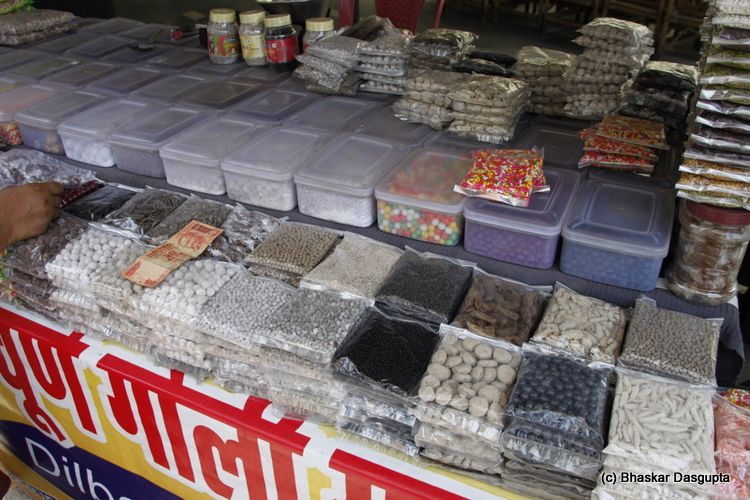 This is one of the bestest places in town, to get all the churan and various other traditional ayurvedic stuff. What fun, I pigged out.


And more condiments and spices and and and.


Locks for you. Behind it is a phone shop, Public Call Office and also offers International Subscriber Dialling. In the days where mobile phones were not so ubiquitous, these were used by the general hoi polloi to call rest of the country and world.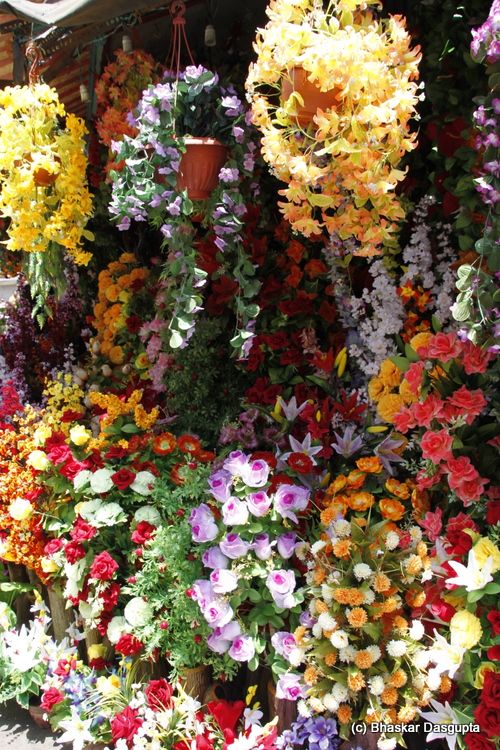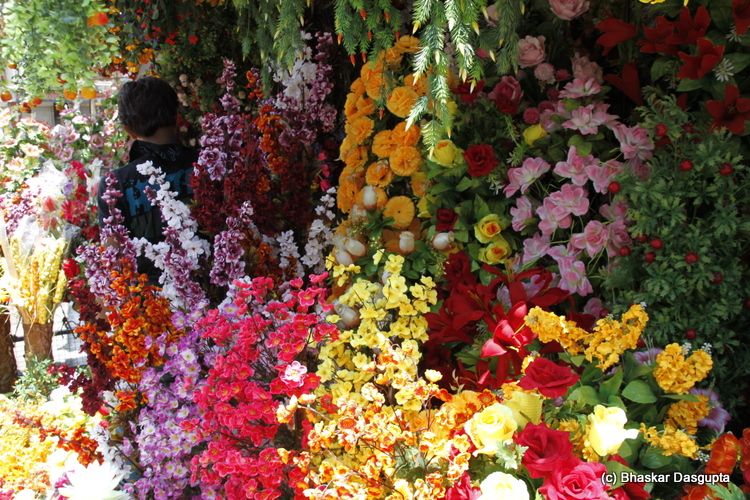 A burst of colourful plastic flowers. Lovely colours indeed.


I am not sure what's with the mannequin here. Is this a new one? still in its wrapper?


Ah! street chaat food. Yummy. Mummy.


Puffed up pastries, used for pani puri. mmmm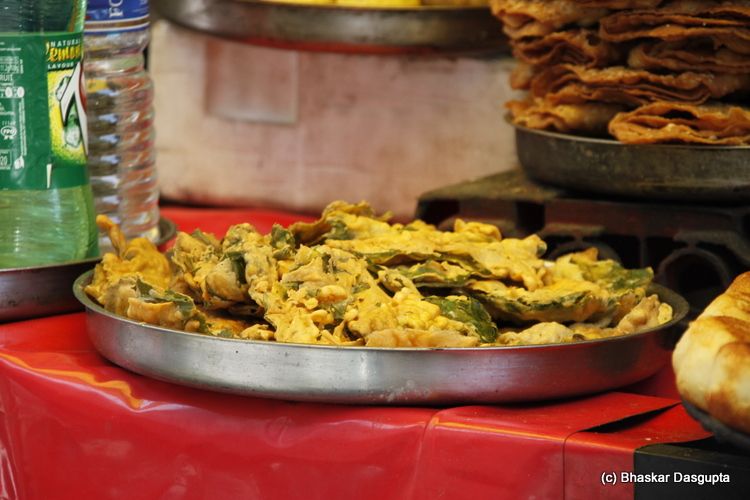 Some of the mannequins are hiding their face. I dont see any reason to do that, the clothes are lovely.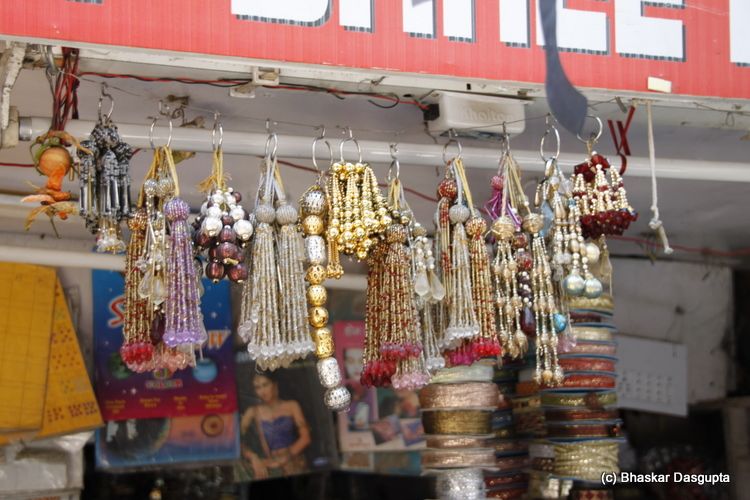 Stuff that you put on your clothes. If you are getting your clothes made that is.


Laces of various kinds, again which goes on your outfits.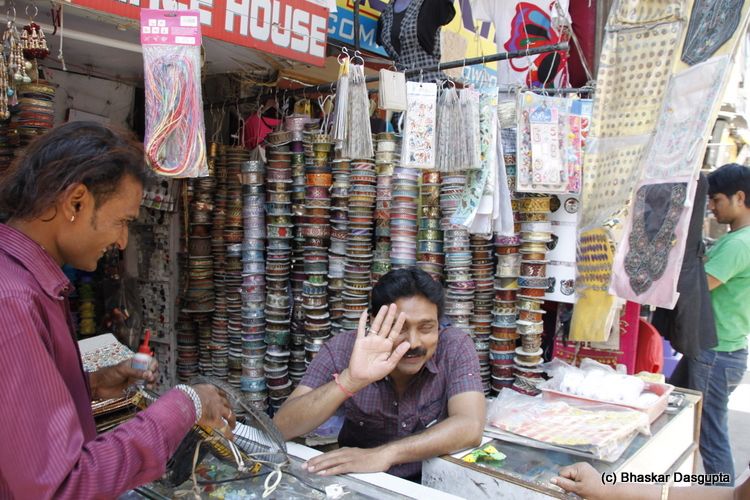 The chap was feeling embarrassed about me taking a photo of him.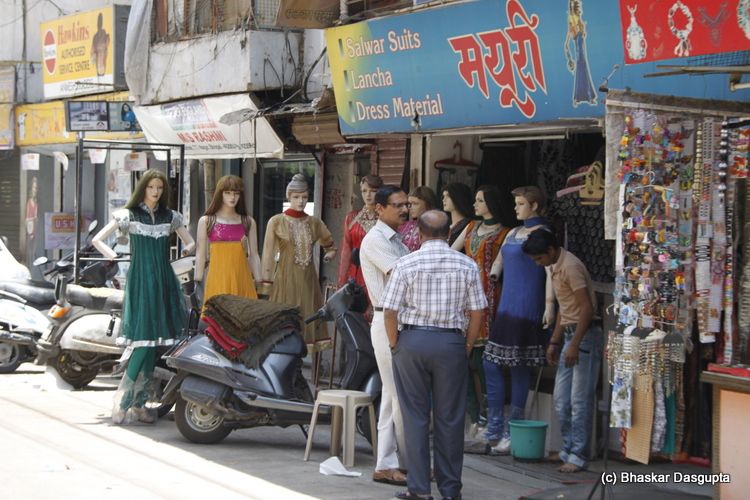 More mannequins and some real ones.


More more and still more of the puri's.


A horse drawn carriage. Looks like its making a delivery.


Couple of itinerant monks. Going around begging for food and off on a pilgrimage so it seems.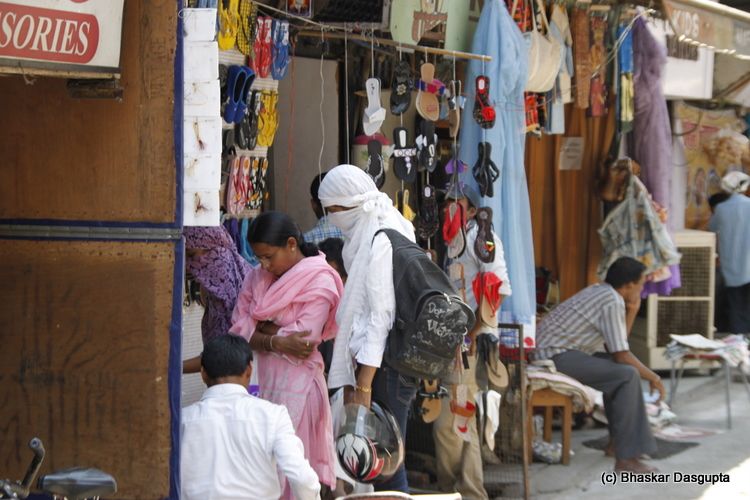 The sun being so fierce, girls who would be riding scooters, would cover their faces and hands so that their skin doesnt burn. Does this work?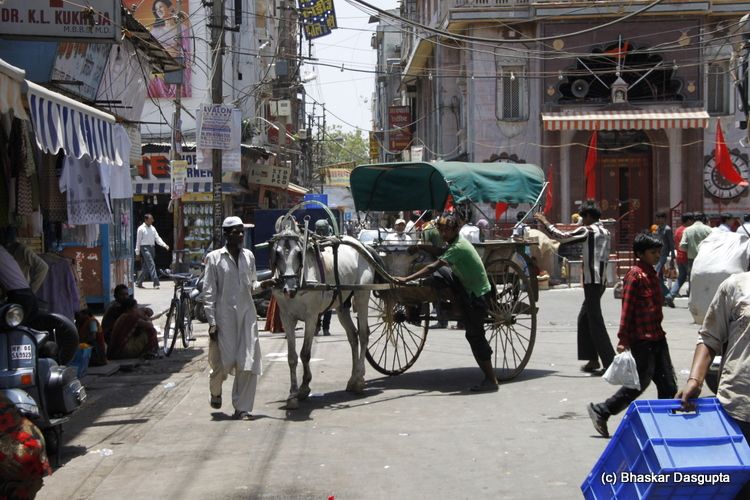 After the delivery, the carriage is being turned around.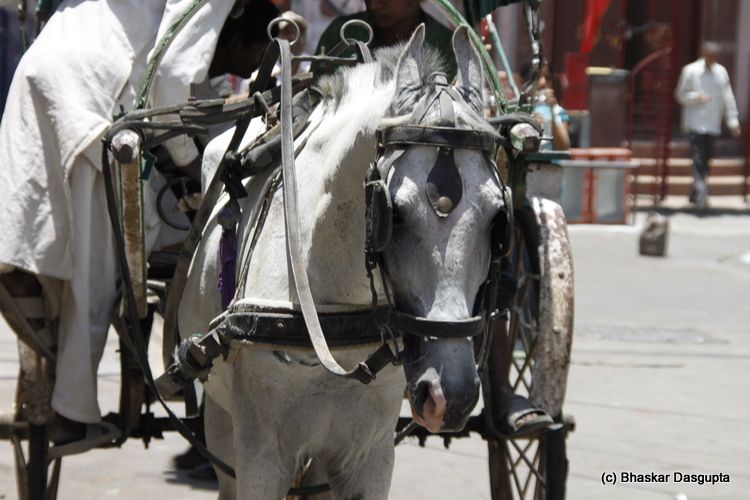 The horse really looks seriously malnourished and sad. Felt pity for the poor chap.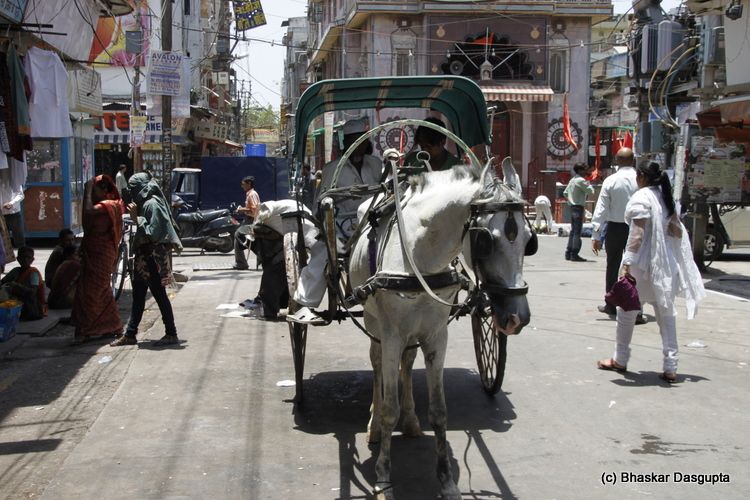 Hmmm, not the best looking mannequin in town. I should know, I have nicked one in my time, lol.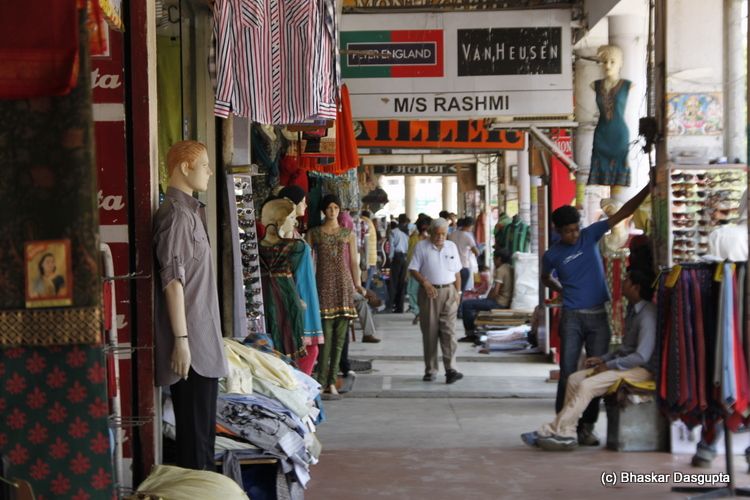 The shops in the front row.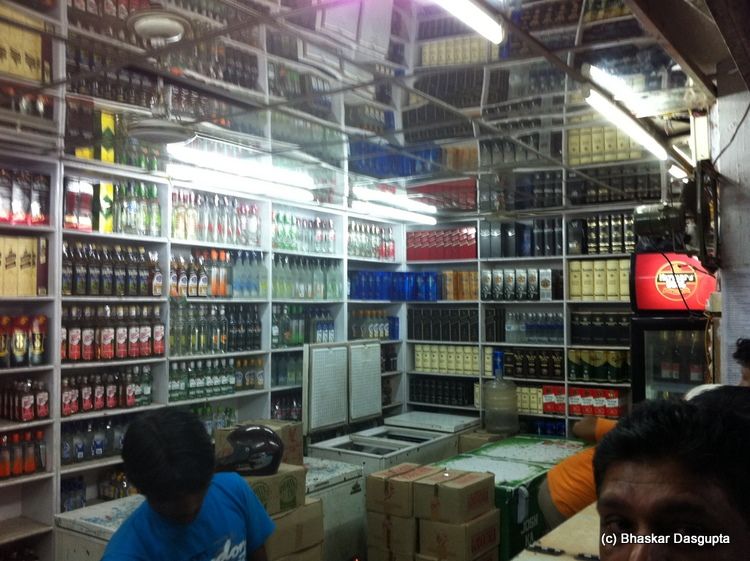 And after all that, I went to see some school friends and here's the lubrication shop!
lovely place Bhopal, quiet, bucolic and brings back memories of happy childhood days.