Finished dinner at a lovely lakeshore place. We were sitting outside and then there was a huge crack of thunder and we all went inside to finish the food. Very nice food, and then walked back. Here are some of the photos of the night time walk.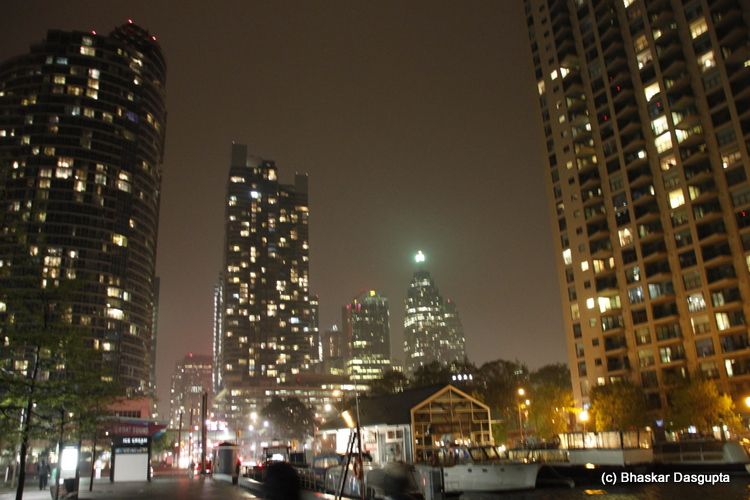 Shiny wet roads with cars crossing.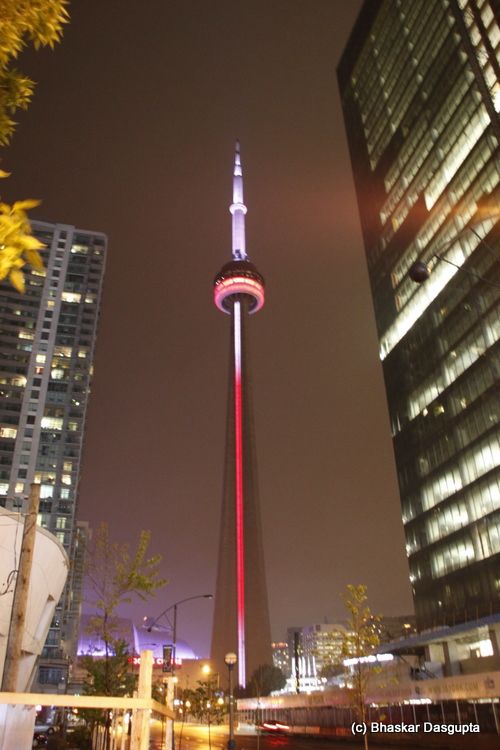 The hotel.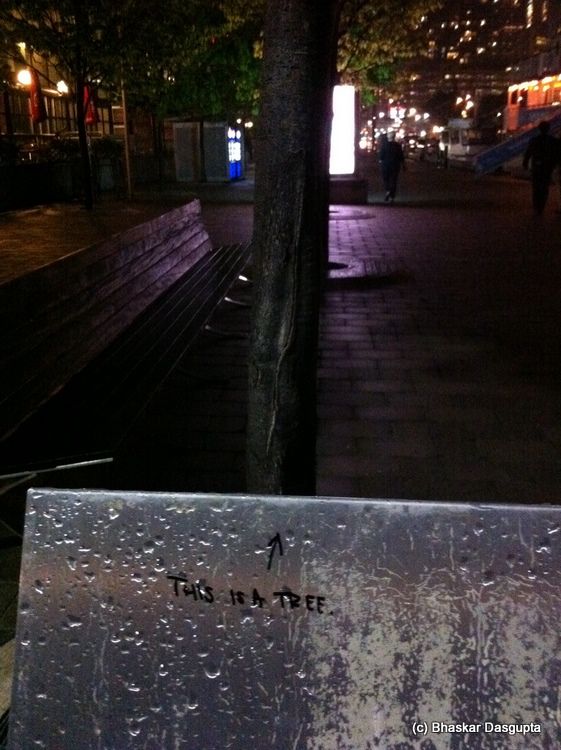 The dry Canadian humour, lol, this is a tree. of course.