Last time I was in NY, I took some photographs of the outside. It was very late in the night / early in the morning so wasnt able to get inside. But this time, managed to pop inside.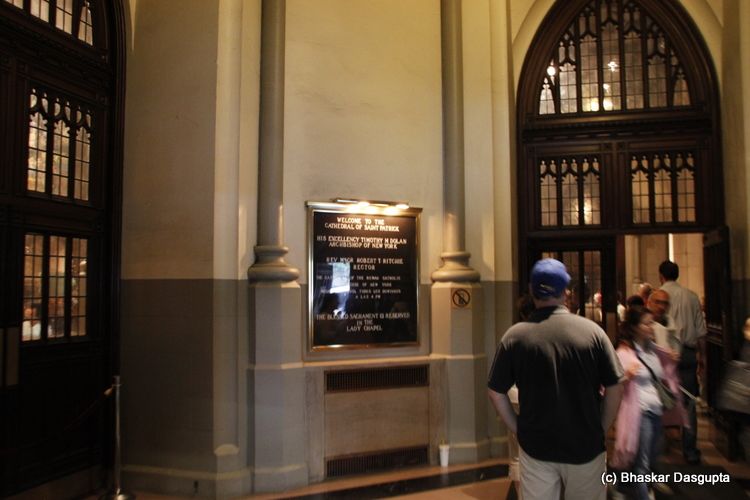 Our bags were checked cursorily. Very weird security, might as well as not be there. We have greater security at our offices in London.
Pope Paul VI who visited here in 1966.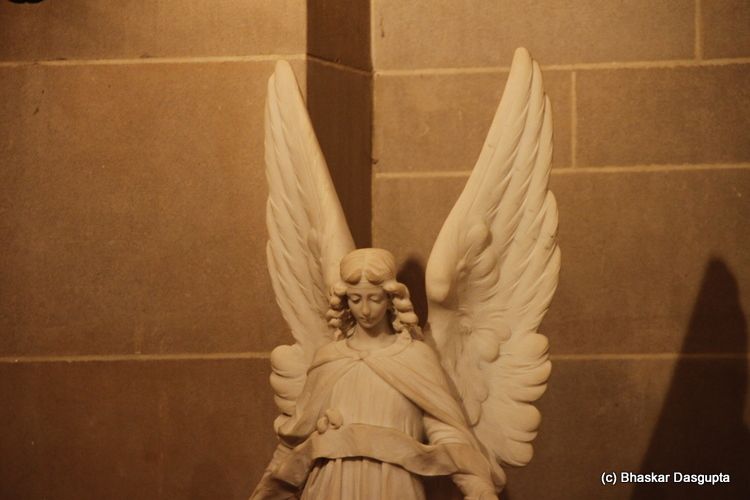 Beautifully carved angel.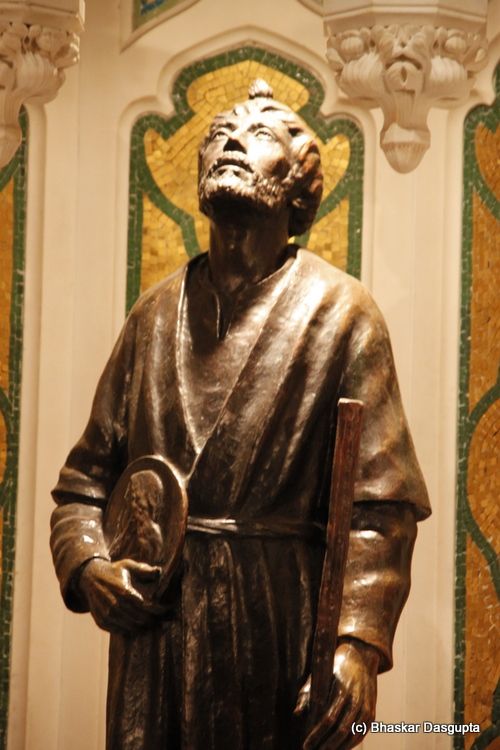 I absolutely love the expression on the face on this angel. It is so calm, adoring and loving that it makes you weep almost. Beautiful, absolutely wonderful.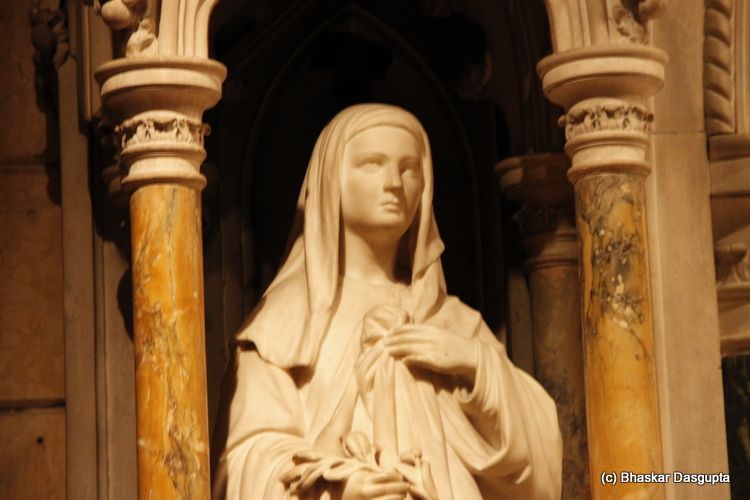 Serenity. One word. No more required.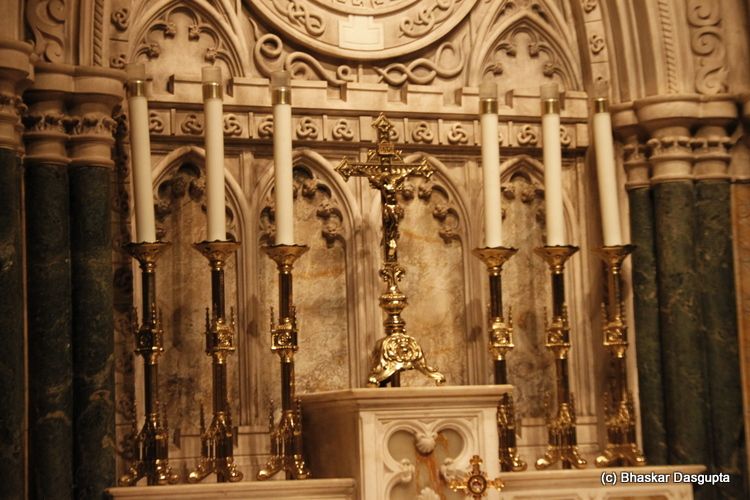 The cathedral is lined with little shrines to various saints and other members of the Christian Family. This one is for St. Brigid.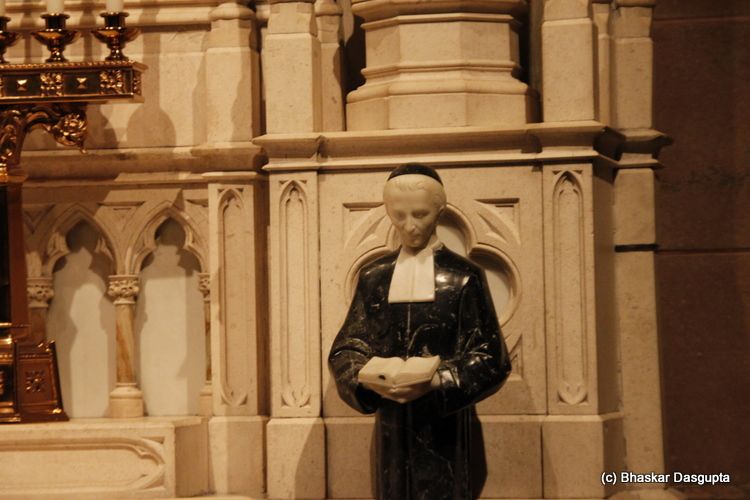 Another shrine.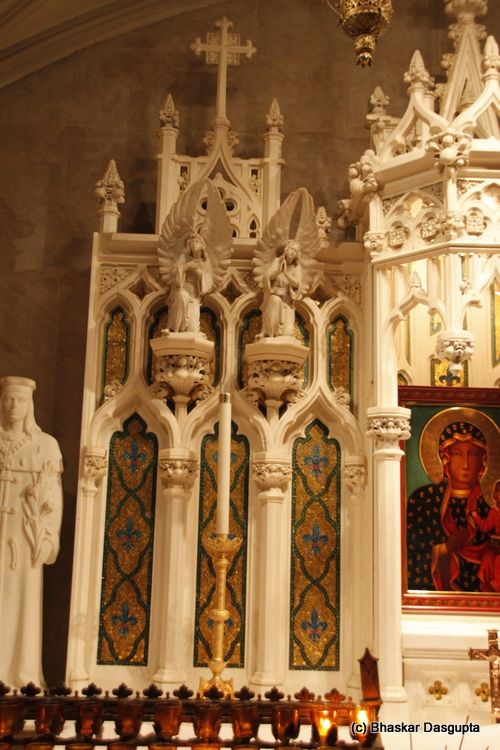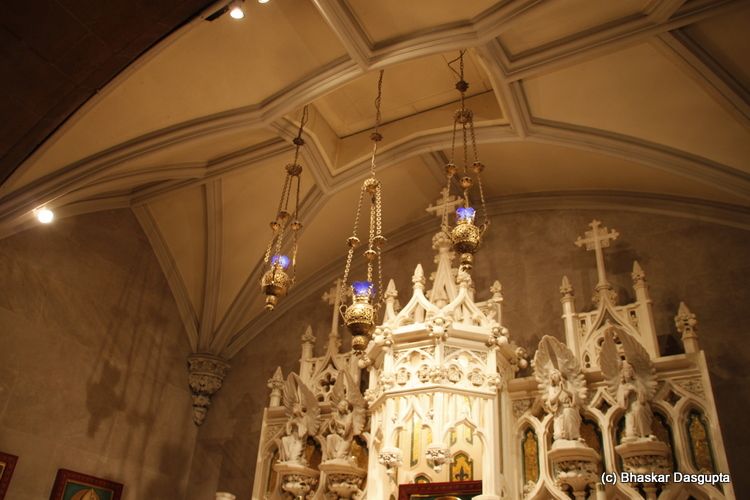 Our Lady of Czestochowa, Queen of Poland, Shrine.


A hologram of the face of Jesus. He doesnt really look Jewish of that time, does he?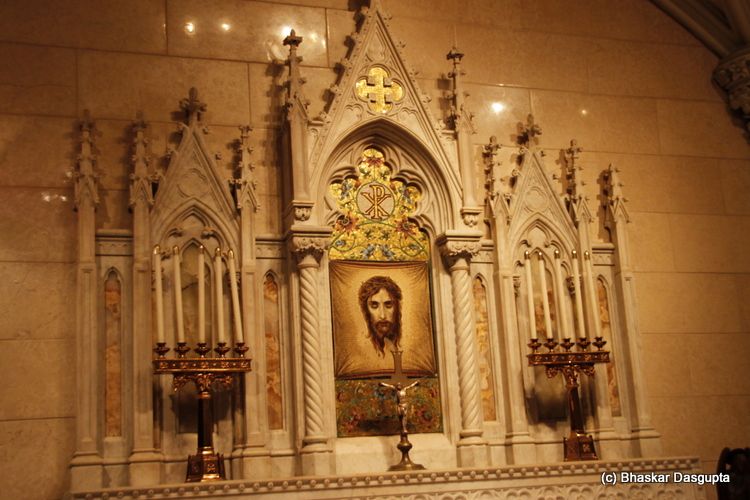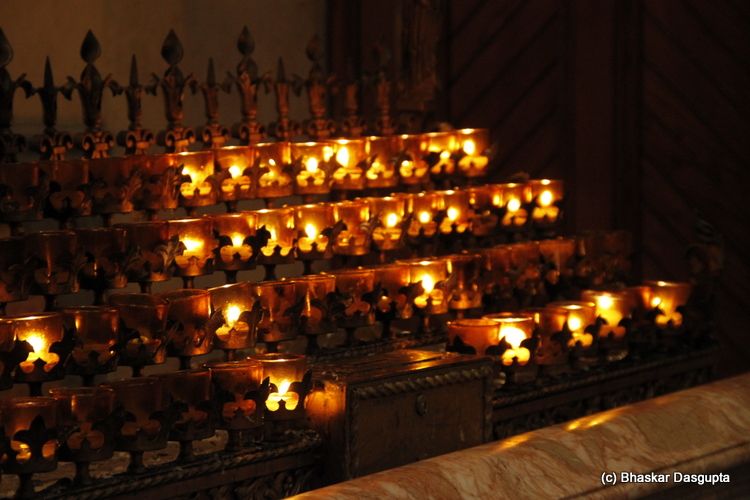 The pillars have these carved statues of saints. Lovely work.


A shrine covering.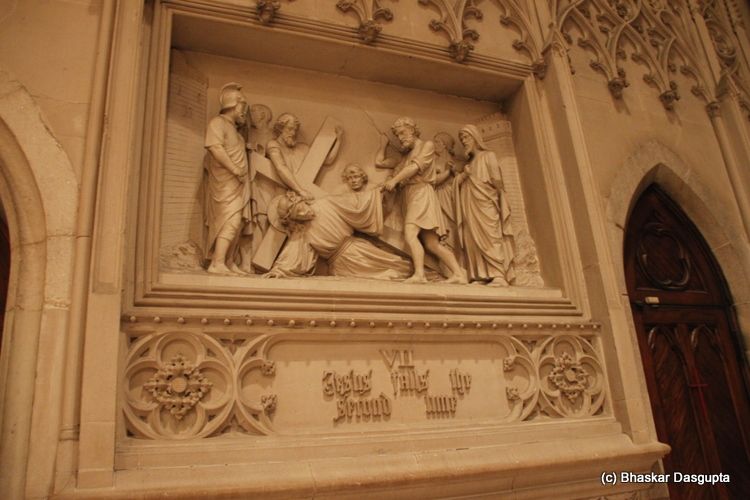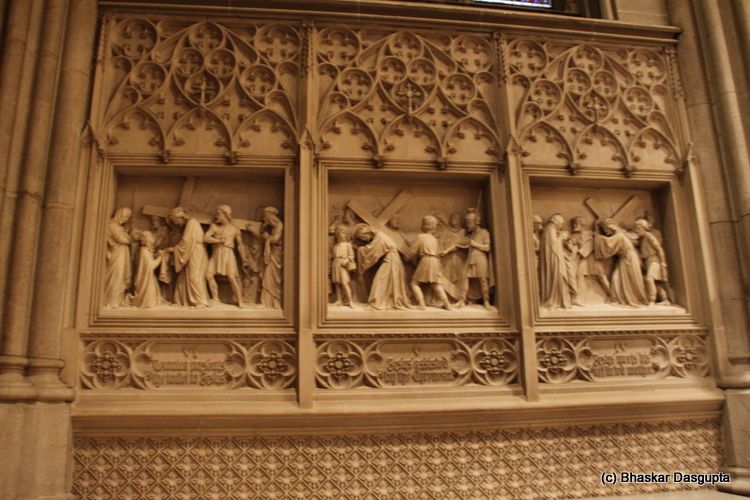 Panels with carved scenes of the crucifixion.


The statues are really beautifully carved. Look at the beard, the sunken temples. Beautiful.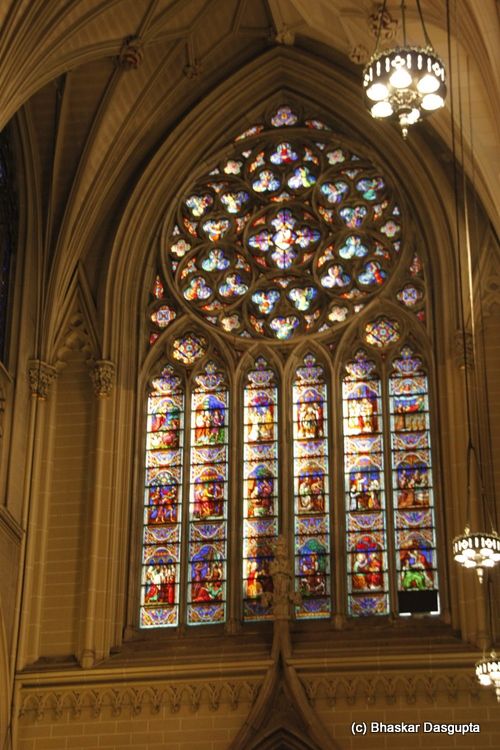 The stained glass windows were themselves works of art. Absolutely beautiful.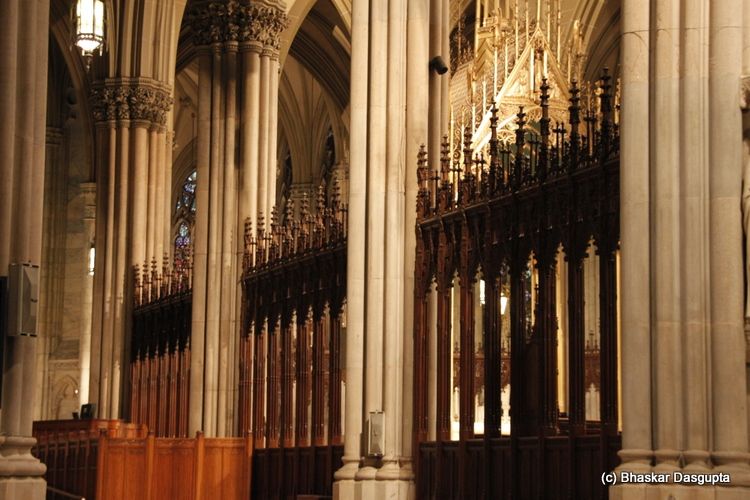 The carved partition.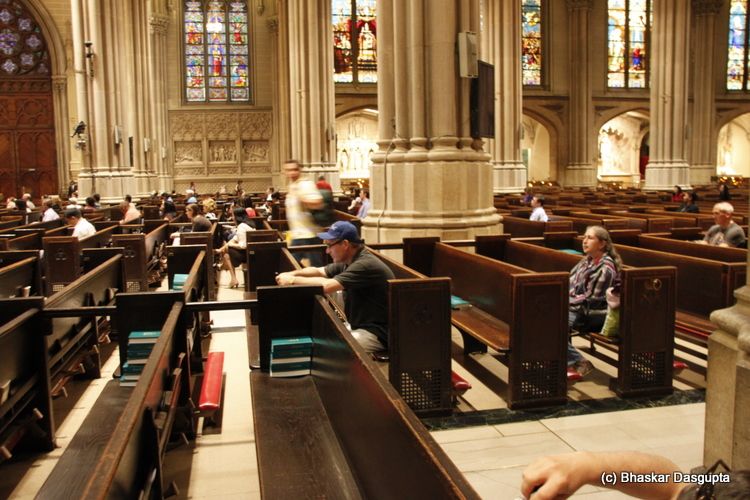 St. Anthony of Padua.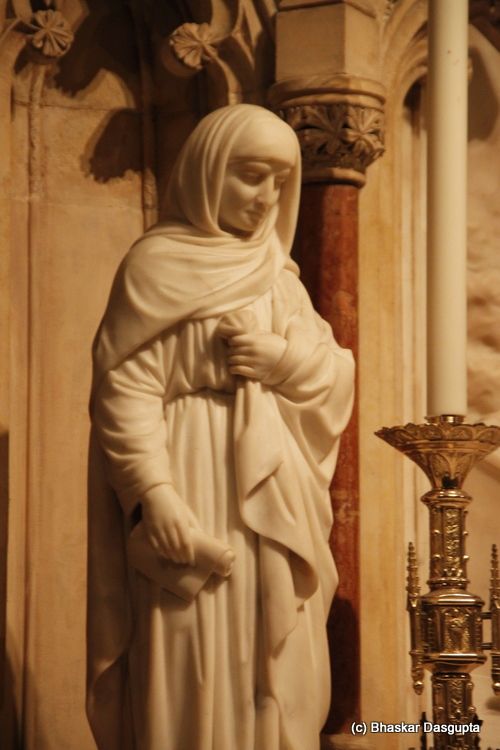 Check out the expression, absolutely lovely.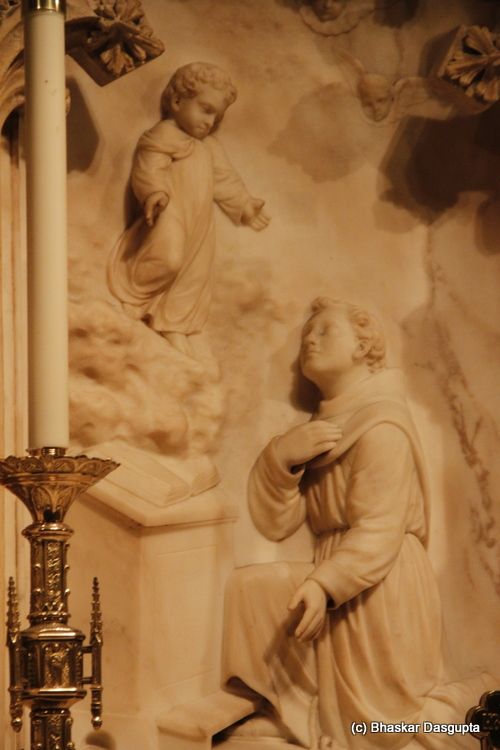 Free standing statues and panels.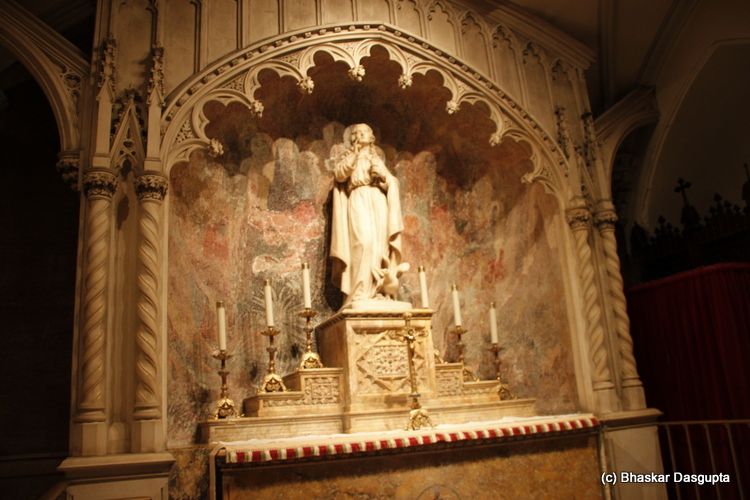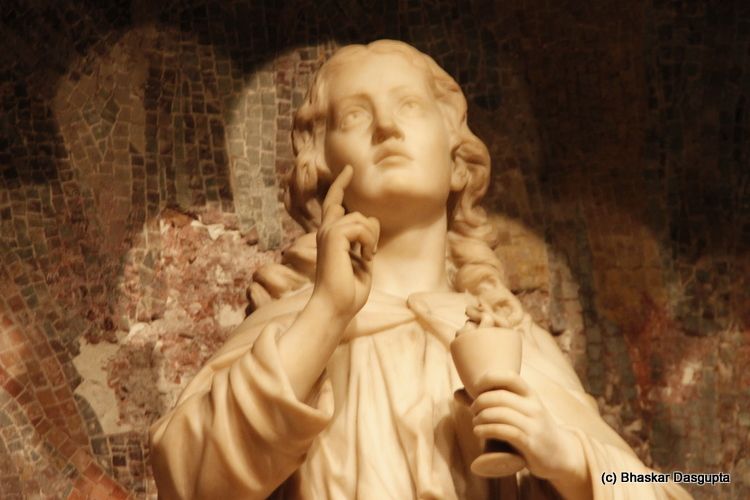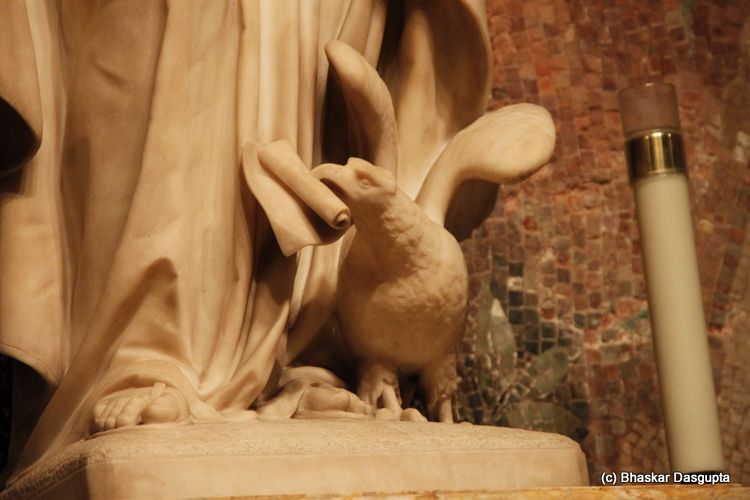 A statue to Elizabeth Ann Seton. Beautiful.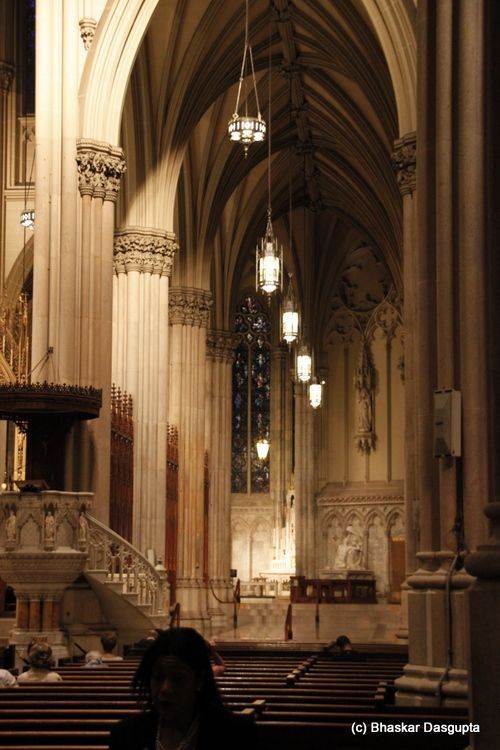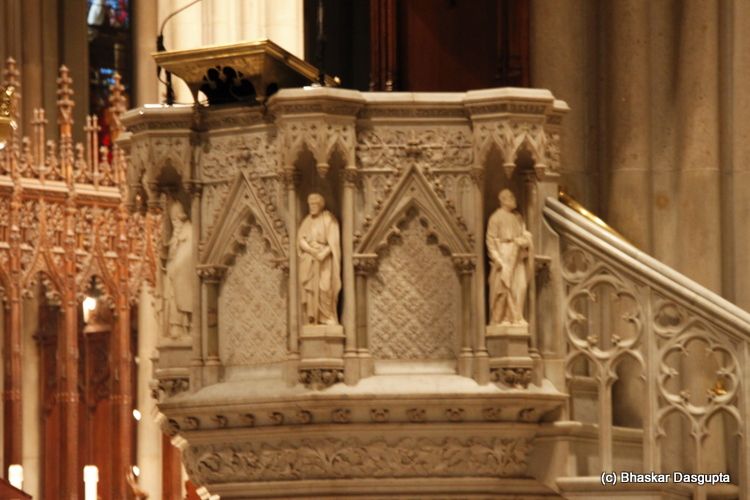 The pulpit. Can you see the lovely statues? I couldnt get close to the pulpit to take some better photos.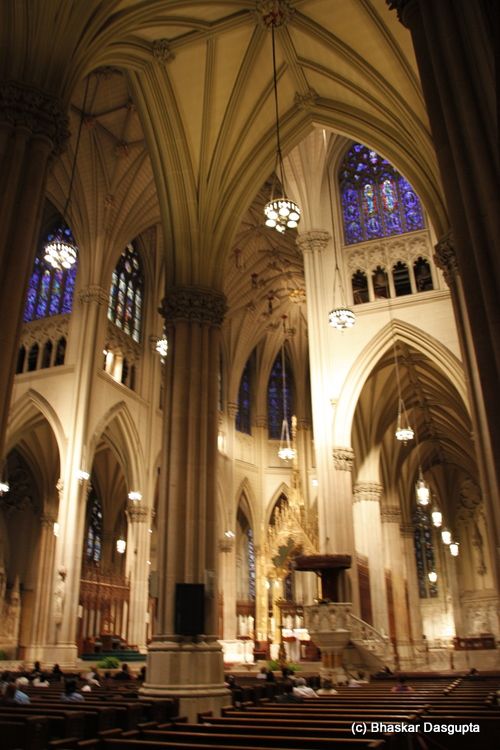 Soaring columns and extending up to the roof.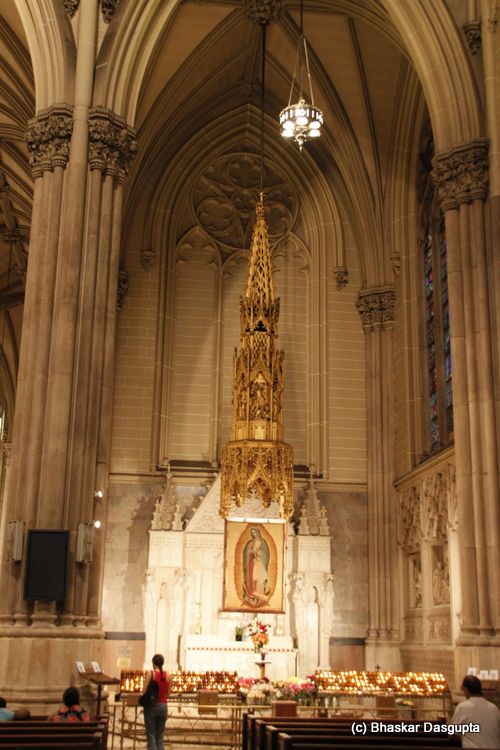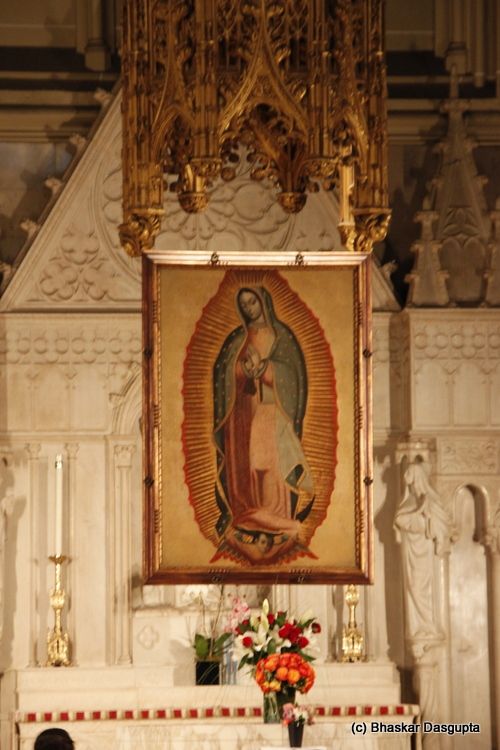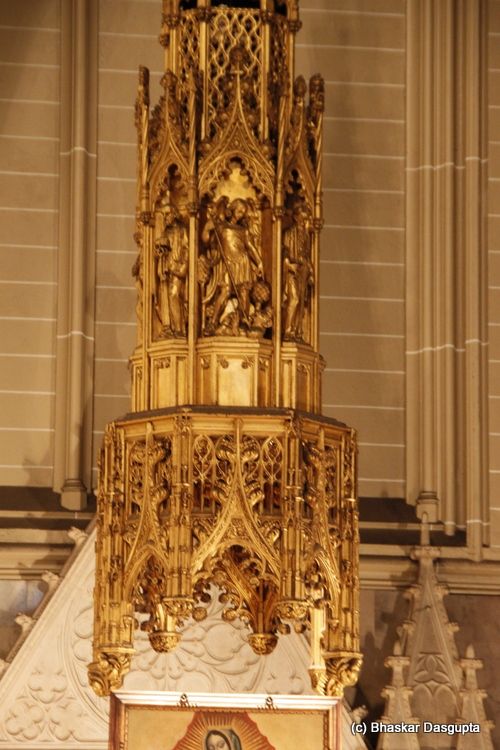 Wonderful piece of art. I wonder what this is made up of? Wood?
I was surprised to see the statue of Pope Piux XII, after all the accusations of him siding with the Nazi's, I wonder why….
There are many more photographs of the cathedral so if you are bored and want to check out all the photographs, here is the full slideshow.