I decided to pop into Bhopal to see the Aged P's over the weekend. It has been a long time since I have been back home. Even though it was just for a weekend, it was good to see the old happy hunting grounds and squish Baba and Ma, get Baba fussing over you and Ma scolding and generalised low level grumbling as usual. Baba picked me up at the airport and I took these photographs from the car.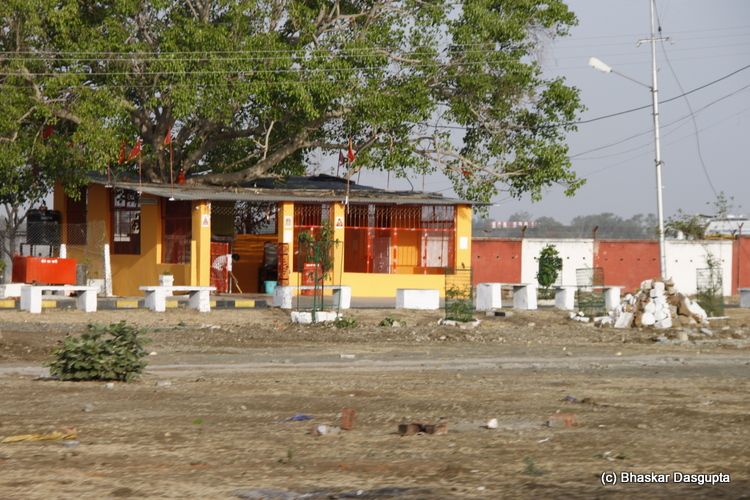 New architecture for temples? Its a frikking shed for crying out loud, how do you expect the Gods to be comfortable in this place, eh? They must be boiling in the heat.


Aviation colony? Bhopal is expanding at a rapid clip, all this was scrubland when I used to come here with the girls. Absolutely nobody around for miles.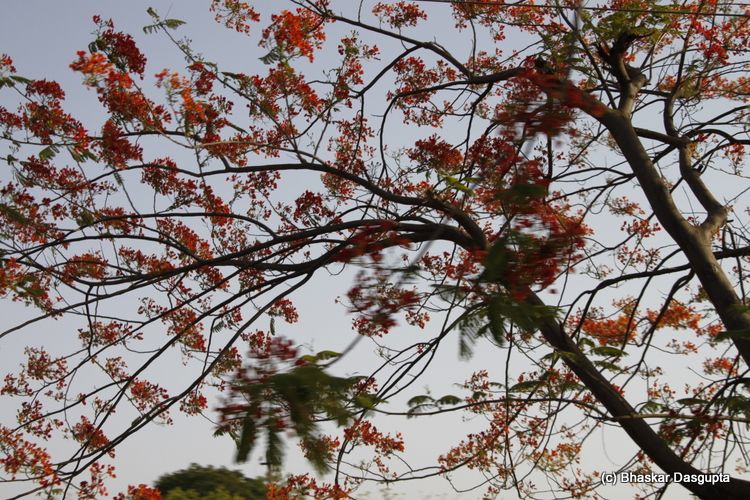 Flame of the forest? These flowers are edible and yummy. And you can make Holi colours with it. And when they flower, it means summer is on the way and summer vacations and icecreams and travel to relatives and the smell of chic in the air coolers and mangoes and sleeping outside in the garden or the roof and late night hide N seek games and evening walks and stolen kisses and roo afza and british council library and fishing and hunting and and and.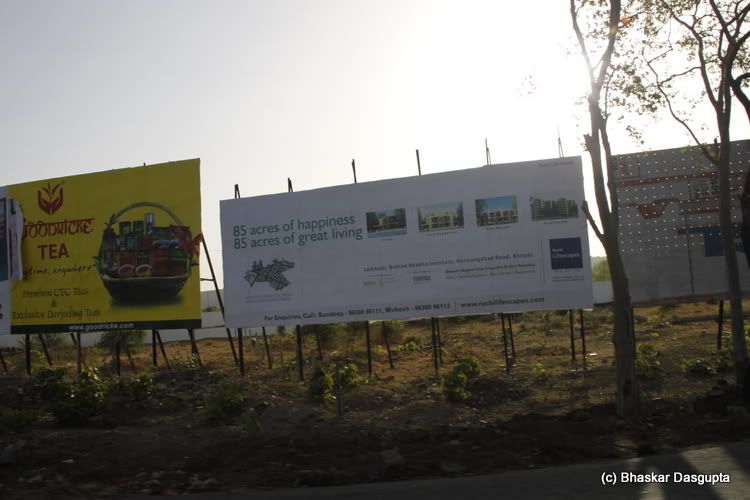 The number of housing estates is just crazy, its blooming like mad.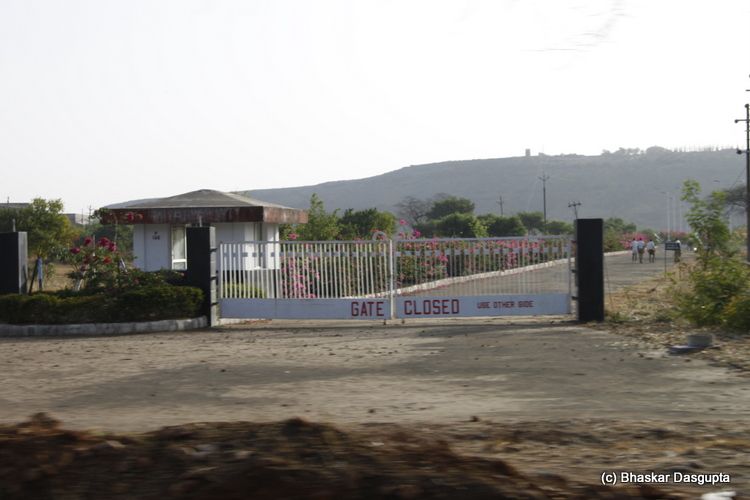 Gate Closed, use other side? eh? what?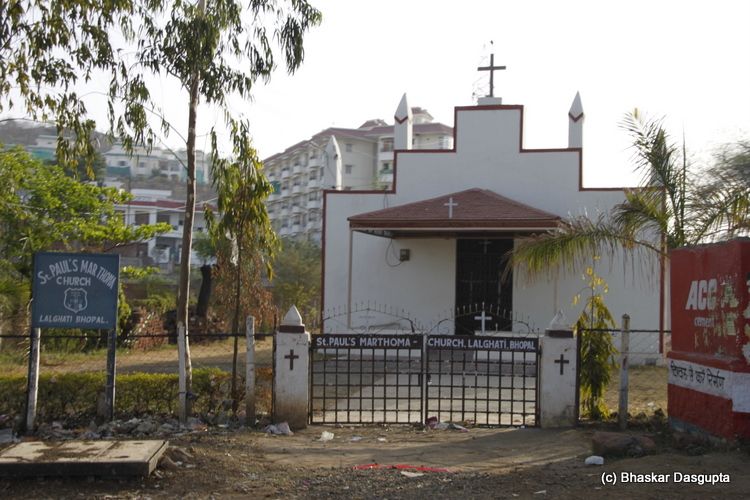 St. Paul;s Mar Thoma church. I was always interested to find out more about this. Mar Thoma is a christian denomination based in Kerela in Southern India. I loved this quote from the wiki site. The Mar Thoma Church defines itself as "Apostolic in origin, Catholic in nature, Biblical in faith, Evangelical in principle, Ecumenical in outlook, Oriental in worship, Democratic in function, Episcopal in character and is a Reformed Church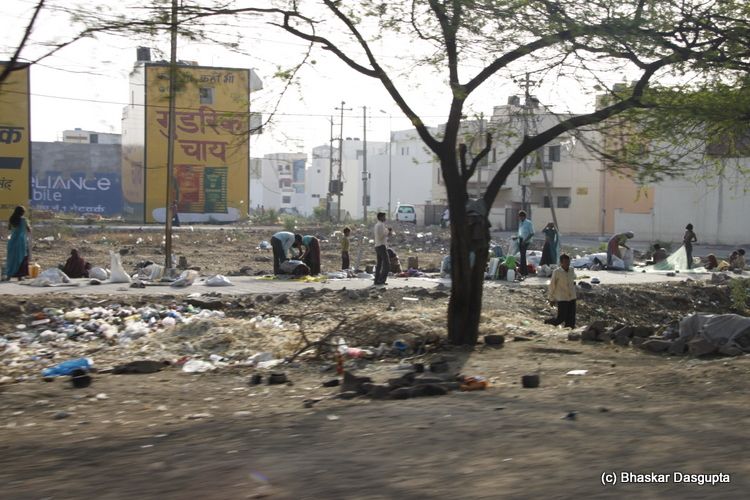 Some rag pickers. The land is covered with plastic bags, that bloody demon stalking the land.


A rather sad battle tank perched on its pedestal


This was an extraordinary sight. Its a Muslim grave, somebody slightly notable based upon the colour and the fact that it has a chadar on top, but the way the pavement treats it is extraordinary. Just builds it into the pavement. Gobsmacking.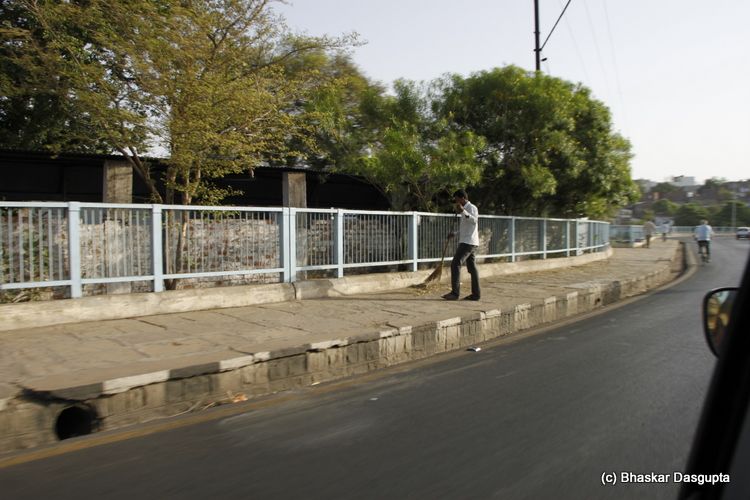 Yes, that's a good idea, lets clean it. And the chap then dumps the garbage down the sewer shown on the bottom right thereby choking it.


Here's a parasite which is ruining the country's trees, see the net like thing on the top of the tree on the right? I dont recall the name or any other detail of this but its usually yellow and then it swamps the tree.


The Upper Lake. The water levels are shocking, the whole city has grown so much that the lake is no longer able to support the city, water has to be piped in from Narmada. And with the dam's and other diversions up and down the river combined with the sheer pollution in it, the holy river is a miserable old mess now.
This lake is called as Upper Lake or Bhojtal.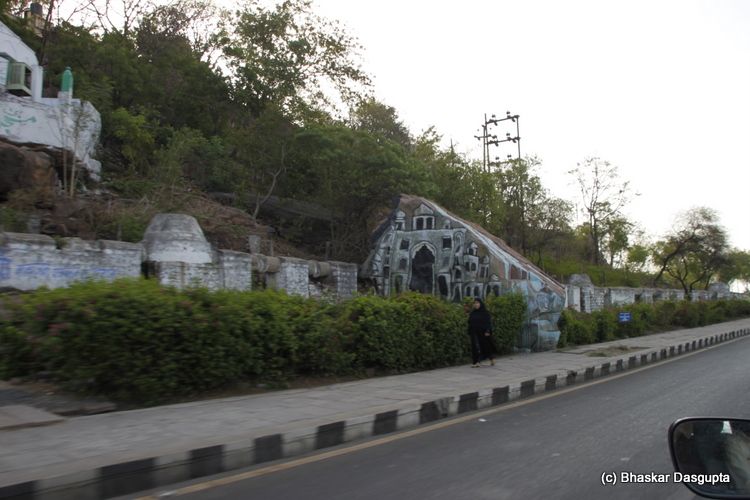 Nice painting on the rock.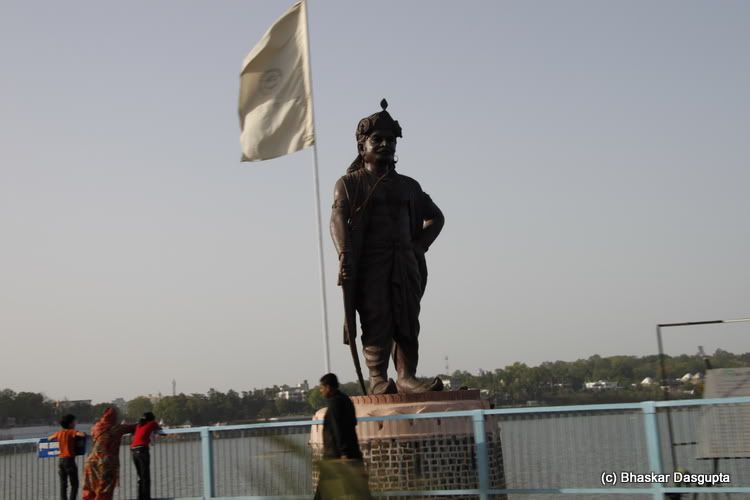 Here's a statue of Raja Bhoj, whose name gave rise to the name of Bhopal. They really could have made a better statue, it looks squished.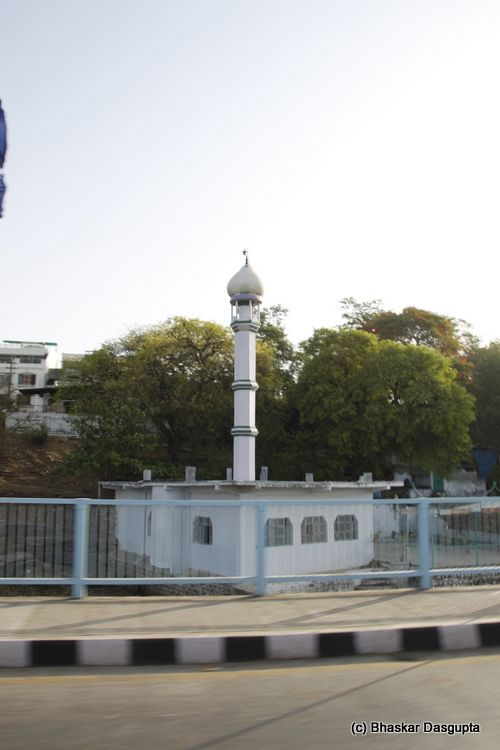 A slender beautiful minaret on a cute little mosque on the left.


Another slender beautifully constructed minaret. Really beautiful.


Parts of the old palace in Bhopal. These have been reconstructed and improved, but its such a clunky affair. Still, I suppose this is good.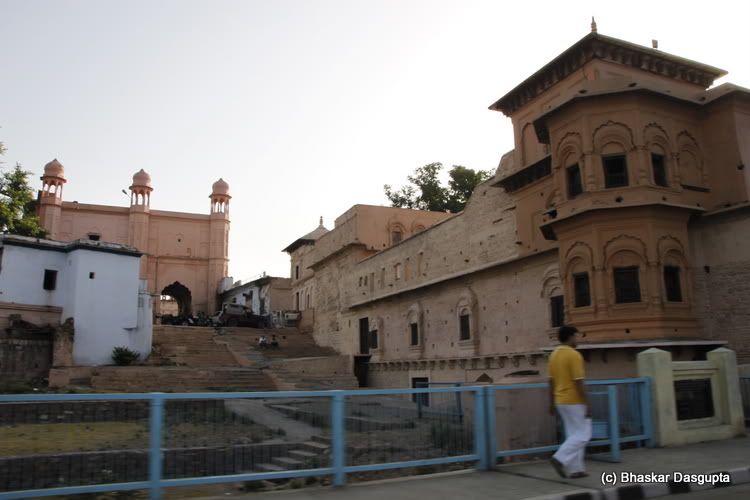 See what I mean? the restoration is so clumsy.


We are now down into the lower lake area. Just down the road was my first college where I studied. I use the word study loosely. We used to spend time on the lake side. Also I had a bet with Sachin to swim across the road. The lake is filthy, I am surprised that I didnt catch some horrible disease but what I still ended up with a horrible stench. Ma used to teach at the Maharani Laxmi Bai College on the other side of the Lake.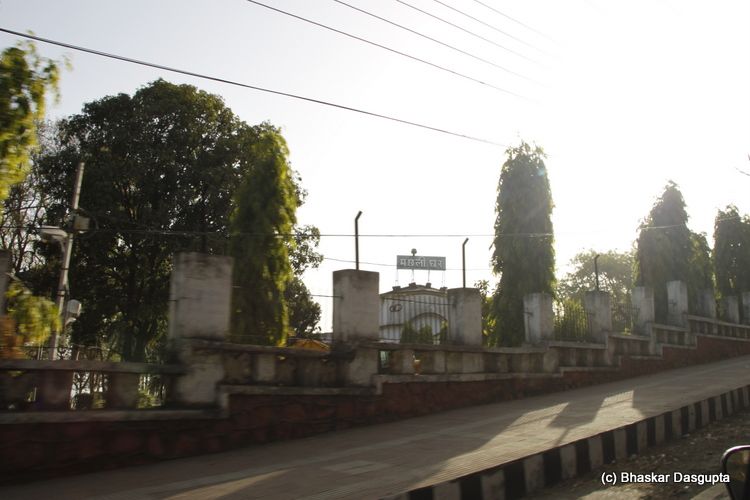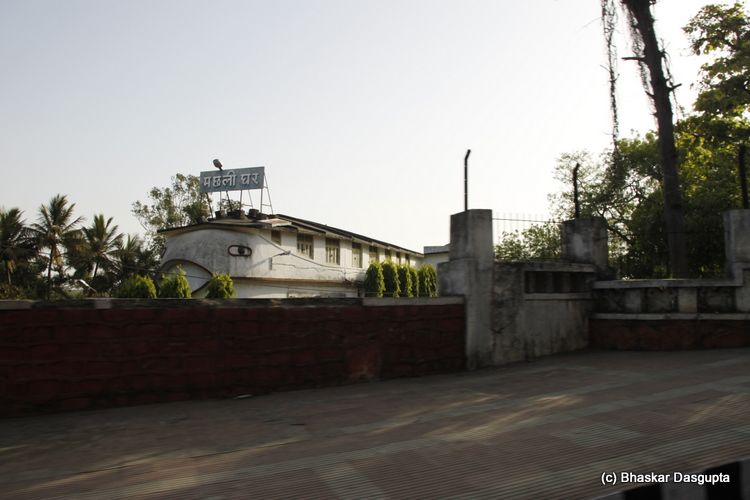 The aquarium. Its a fish shaped building. A very sad looking fish. Its ok for what and where it is.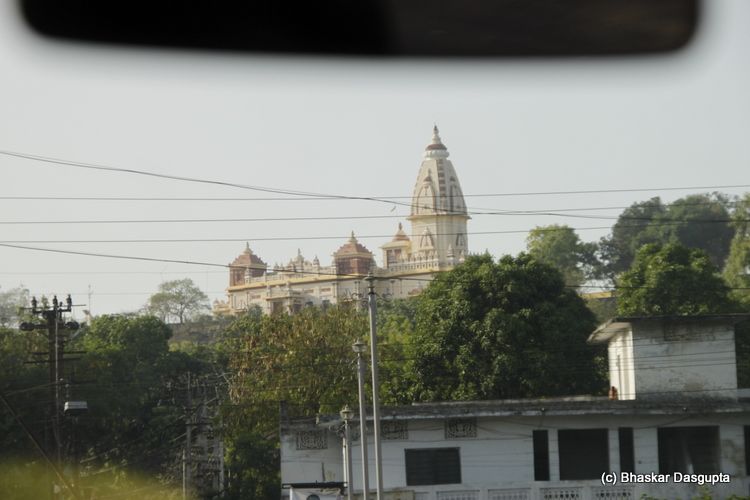 The Birla Mandir on top the hill.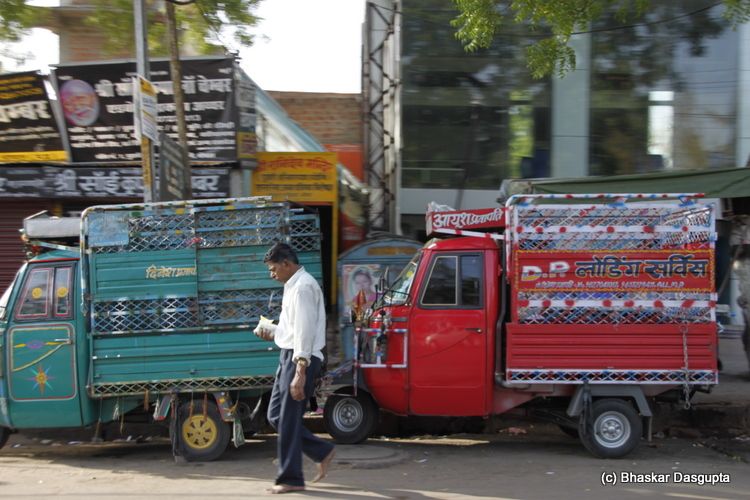 Couple of the common rickshaws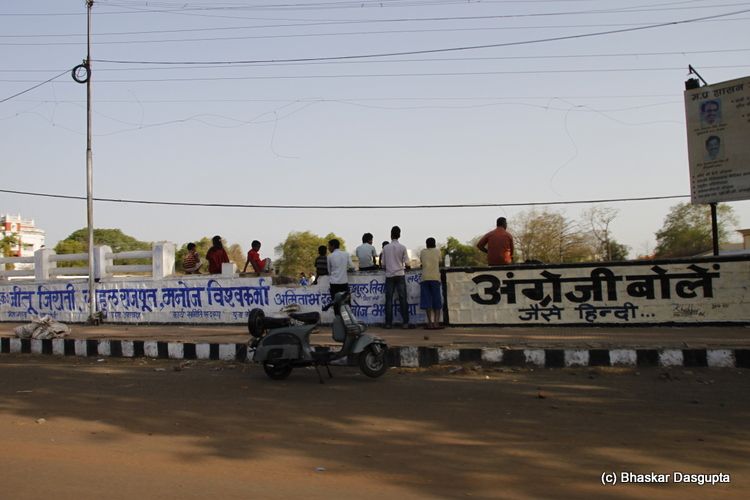 The wall surrounding our college. The sign on the right talks about learning to speak English just like they speak Hindi. Welcome to call centre world.


The NCC board. I was part of the Air Corps at the NCC and was deployed when the Bhopal Gas Tragedy happened. Happy and sad days.


The Veterinary Hospital. Scene of many sad scenes when our doggies were ill and had to go there.


Climbing back to the top of the Jail Road. During the night, you can see a sea of lights on this road. Its called as a Jail Road as there was a jail on top of the hill before. Now its gone. Also, a small piece of personal history. When I was a baby in arms (literally), Ma and Baba were on a scooter going somewhere and were involved in an accident. It was winter and I was wrapped up in a shawl held in Ma's arms. The accident caused Ma to drop off the scooter and roll down the hill all while holding me tight. She was badly injured but was able to hobble up the hill with Baba's help. We are talking 1968 here, street lights were not available and traffic was very poor and light. Anyway, they managed to get to the hospital where Ma was brave, she didnt even unwrap me to check as there was no sound or movement from me. She thought I had bought the farm. Anyway, once she was in the hospital, she got treated and very gingerly and terrified, opened up the shawl to peer at me. Apparently I was snoring away. Then she burst into tears. That should have given her a clue as to her future with me. Terror and Tears, eh?


A water tank under construction.


The hillside is full of government buildings which have been constructed or are under construction as below.


Some have interesting architecture but some are boxy as usual.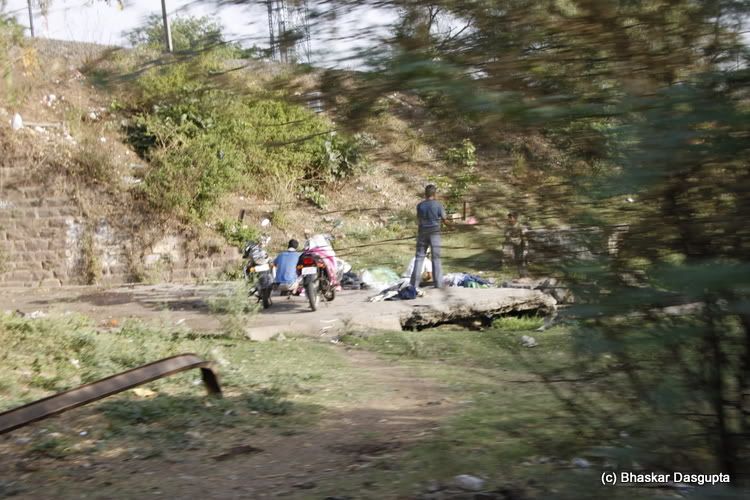 Turning into our little neighbourhood. This is the nullah, stream which runs behind our house. People are washing clothes and taking a bath here. Sad. '
But I am home now and then went to squish Ma and miss our dogs. We had three Lhasa Apso's and every time I got home, they would go into paroxysms of delight and barking. I miss those little tykes. So next essay is of home.