Last time I stayed in the NY Palace Hotel, just didnt get a chance to take photos from the room for a variety of reasons, primarily because didnt come back to the room during daytime, lol. So this was a good time to take pics. Plus had a higher level room, so here goes. Not much to say about these photos but still will try to do so. Warning, quite a lot of pics in here…
The ground looks way far away from between the buildings.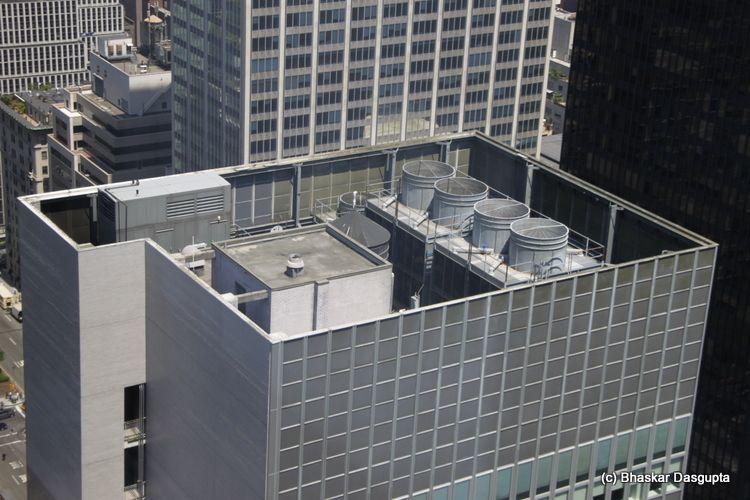 Those circular things? Those are machines which help expel the hot air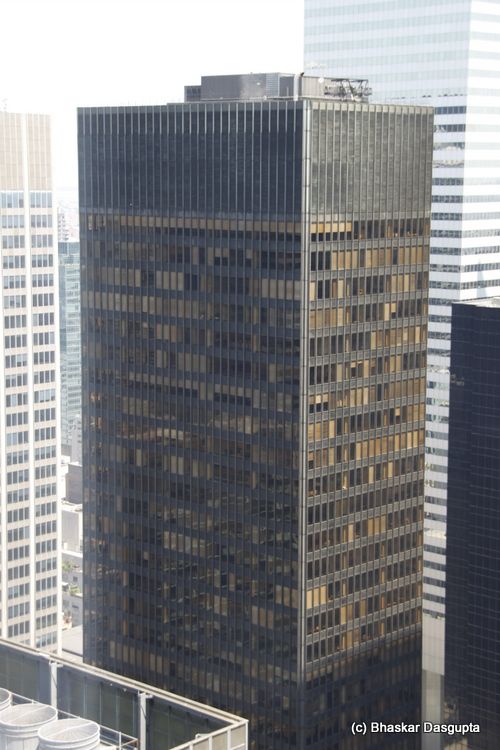 The curtains make an interesting pattern on this building.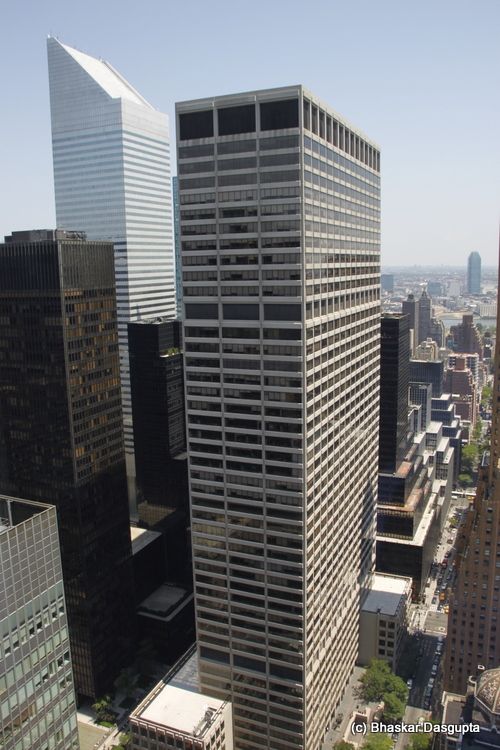 A crossroads, but I liked how the East 51st Street road showed a crosspatch from the reflected sunlight. The horizontal road is Park Avenue.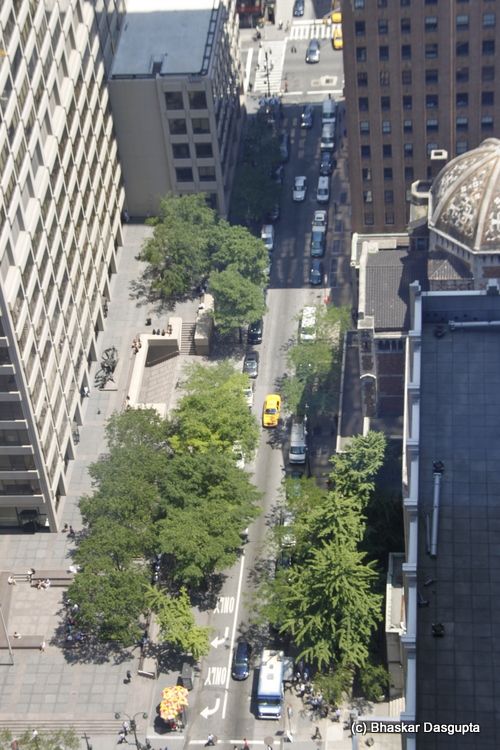 Scrolling up 51st Street. Nice greenery, you dont notice it when you are on the ground but from here, there are quite a lot of green stuff around the city.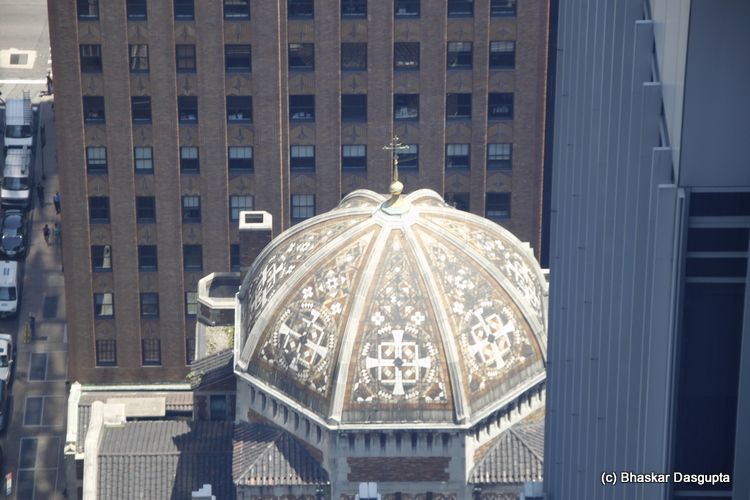 The cupola of St. Bartholomew's Church. Pretty nice, eh?


That's the 51st and Lex intersection. I think.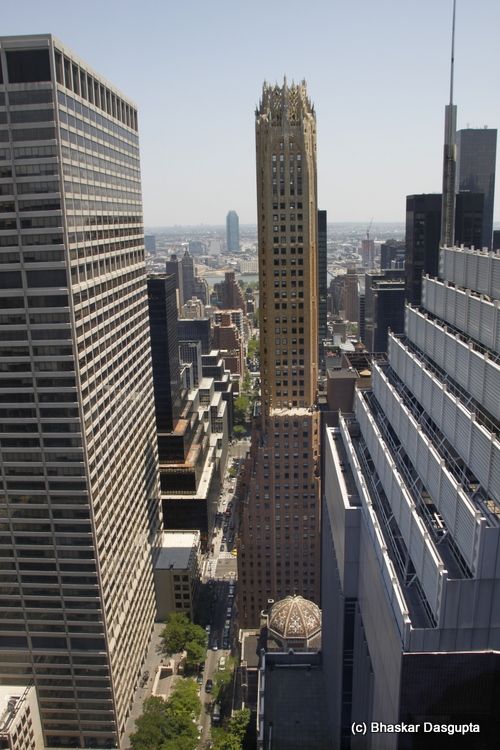 This cream sandstone coloured building is extraordinary and more of this later on. Beautifully appointed and soaring into the sky.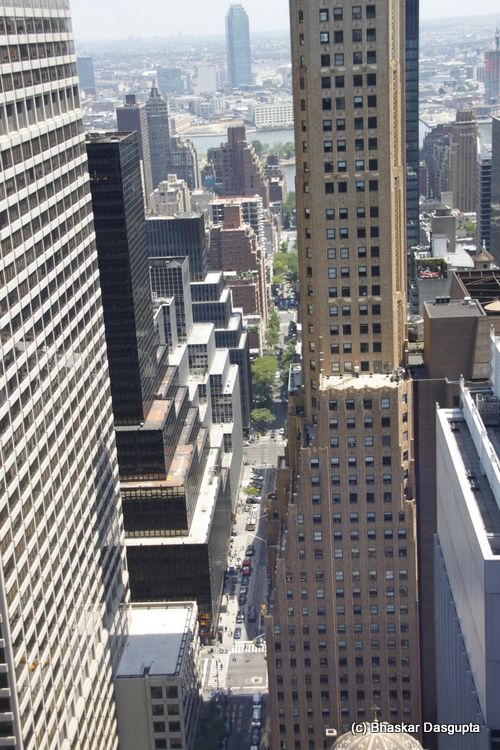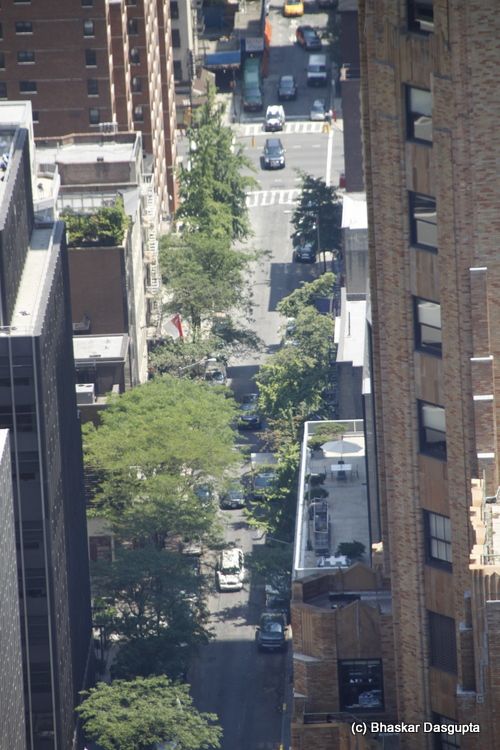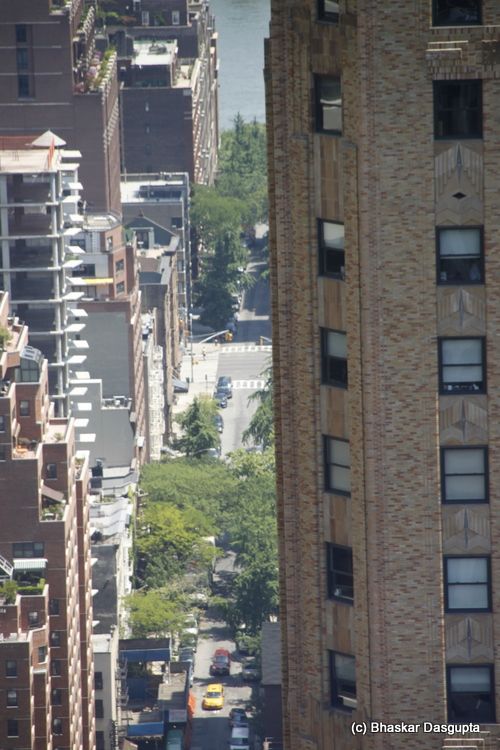 Peering further into 51st street.


Broke out the zoom lens and peered across the river. Uditil? What?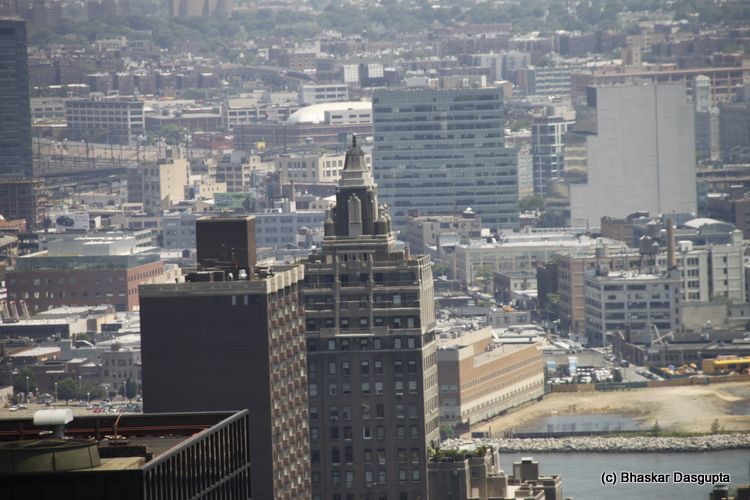 Zooming into this lovely building, the building looks something out of the Lord of the Rings.


A crown? Interesting toppings.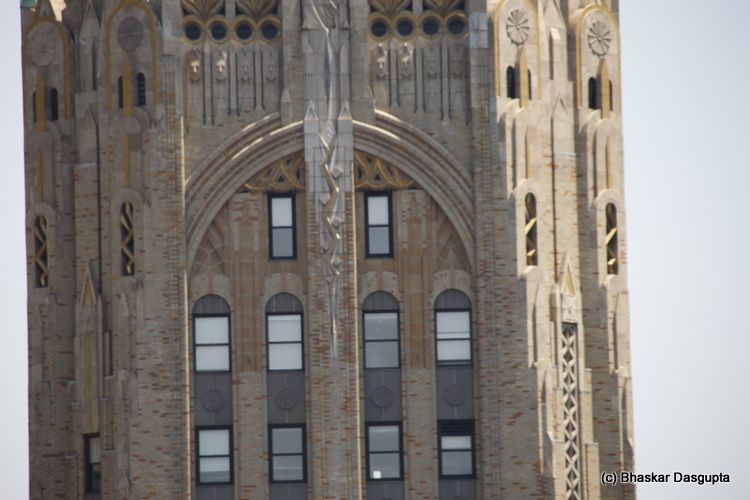 The windows are tall.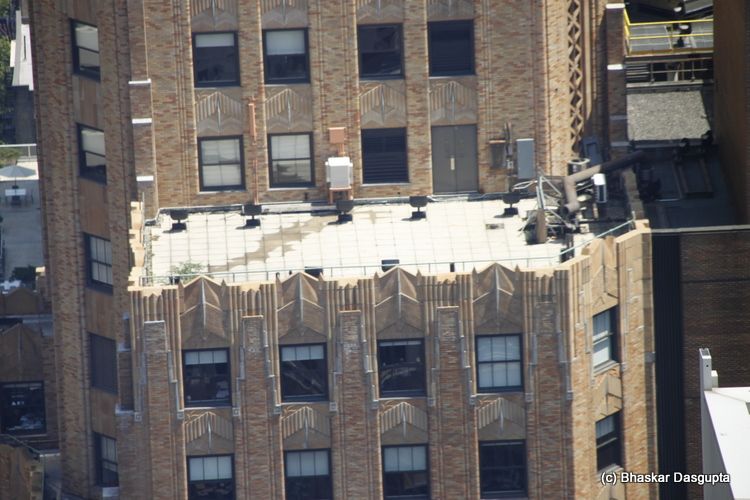 There is a smaller roof kindda thing some way down. Not being used for some strange reason, I would have plonked a garden or something here.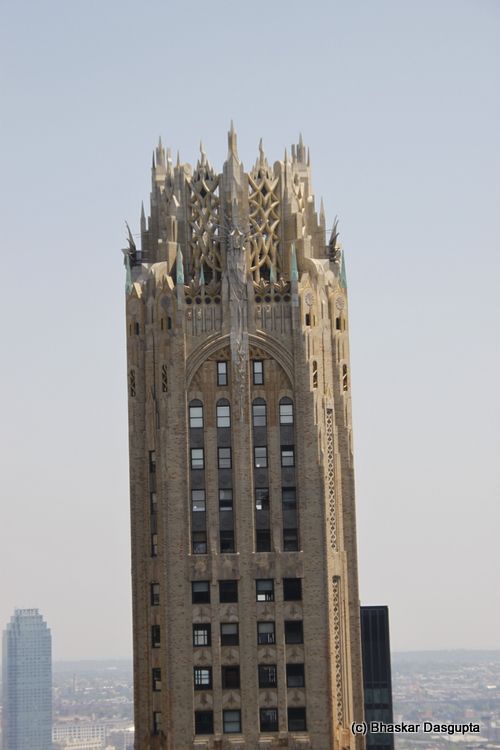 The top of the building is extraordinary. I keep on wondering, why would anybody dress all this up and make such intricate stuff? its not like anybody can see this from the ground level? That is at least 50-60 stories high.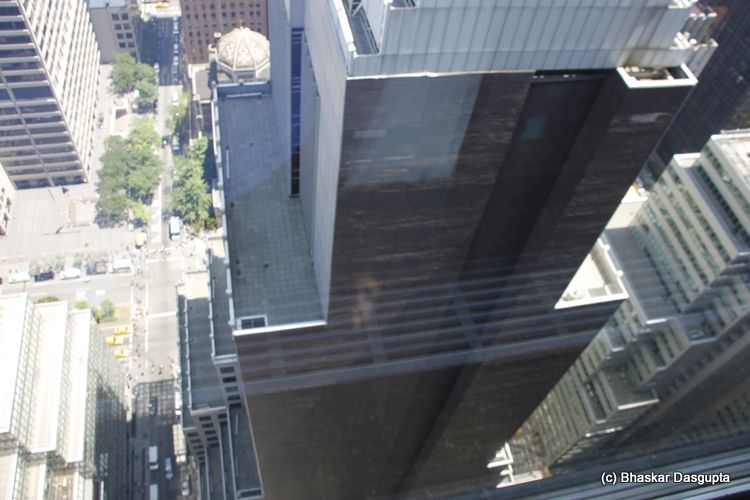 Peering down from the window. Pretty high up, eh? thank God I dont suffer from vertigo.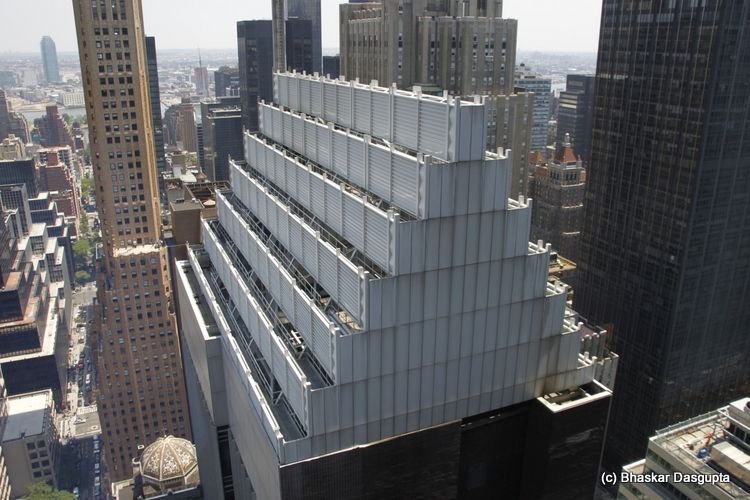 The air cooling systems on top of these buildings are quite interesting, how they try to hide it or build it into the structure.


I called this building as the bronze titted building. Well, cant help it if I have a dirty mind, so there. But looks like a good piece of work there. Copper coverings I presume?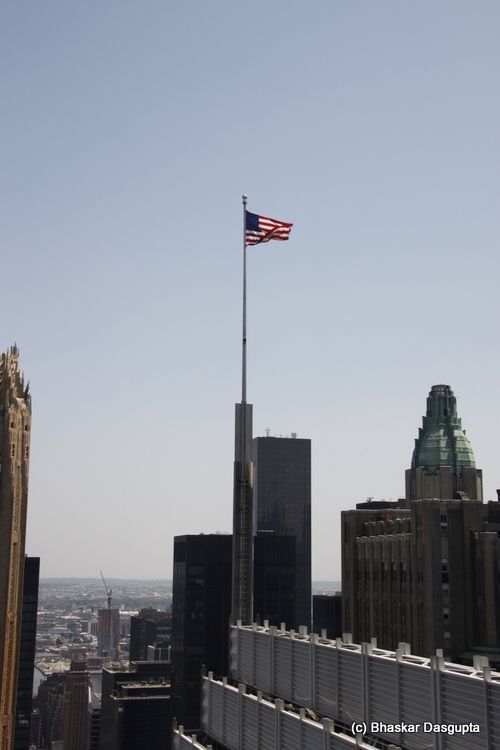 A giant flag flying over the building. I wouldn't like to be the person who has to climb up to change or repair that flag post.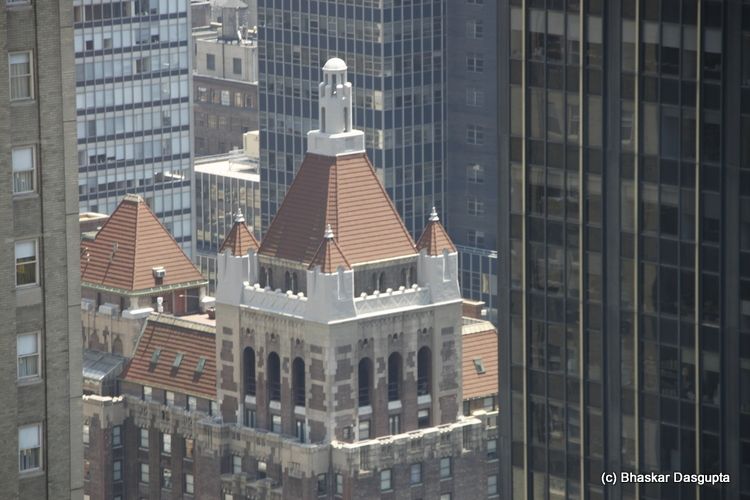 Nice top of the building. Now I have forgotten where this was, but still nice.


Seeing Queens. Its not as swishy as Manhattan, eh?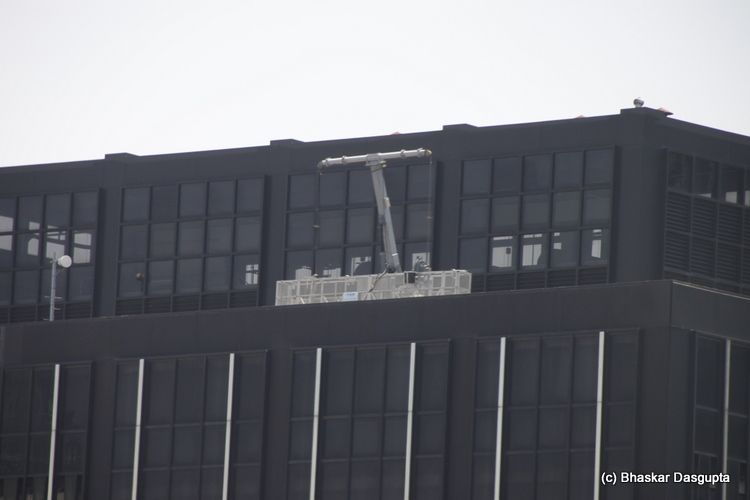 A window cleaner unit. Again, something that I will avoid if possible.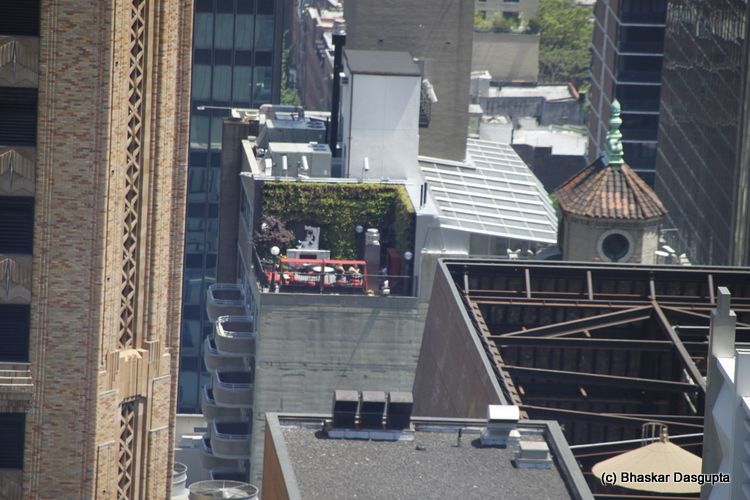 Somebody has a lovely little roof, with a balcony, ivy covered roof, table and and and. Must be frightfully expensive. Not to mention hot, all those air conditioners blowing hot air towards you, lol. I wonder what is the building to the right? the roof looks very interesting.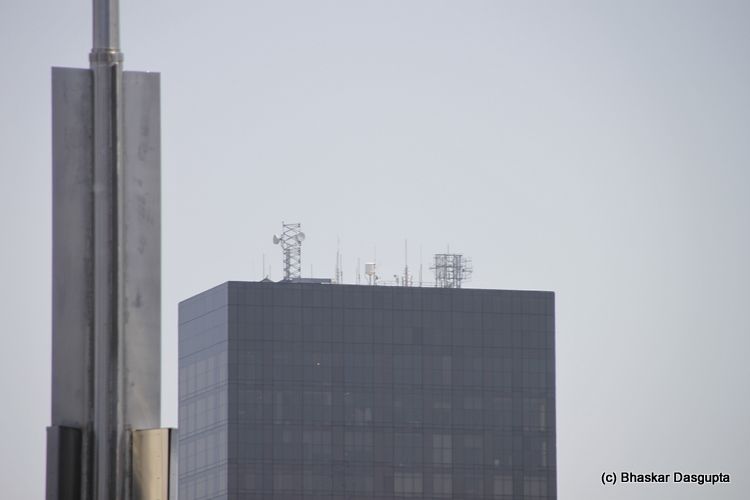 The buildings have some antennae on the top. Surprisingly few buildings have them here in NY. I wonder why? Compared to other cities like Dubai, Mumbai, HK, London, etc. which are usually festooned with antennae and aerials, this city has very few.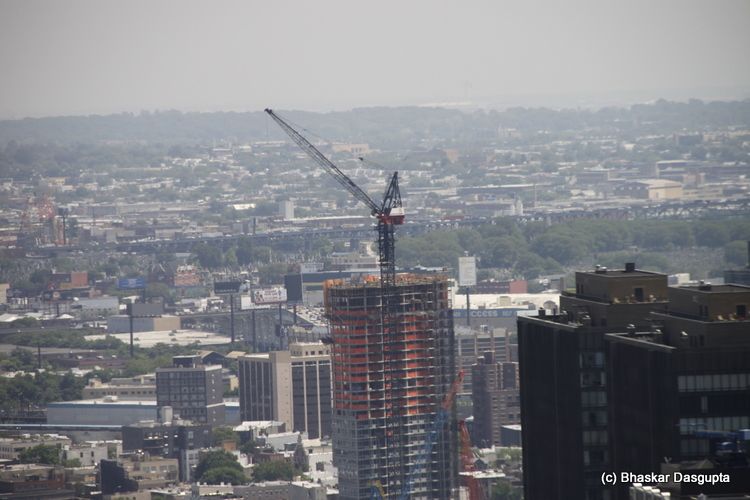 A building under construction.




Another road showing the reflections of the sunlight on it. Looks like its cobbled, eh?


Couple of taxi's wanting to turn.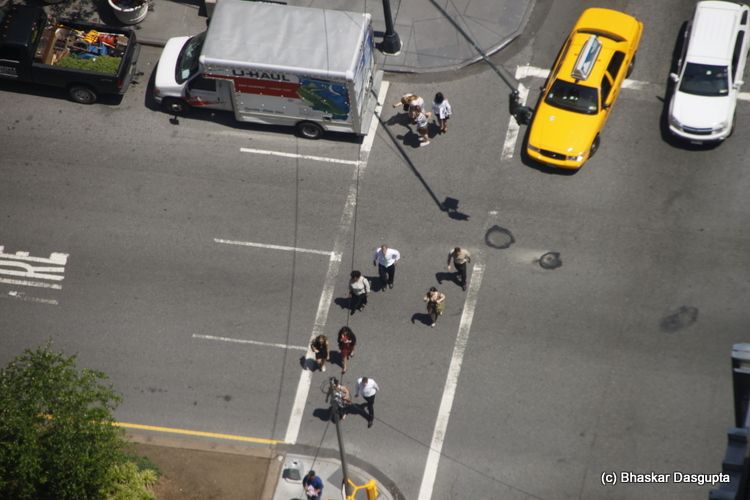 Pedestrians crossing the road.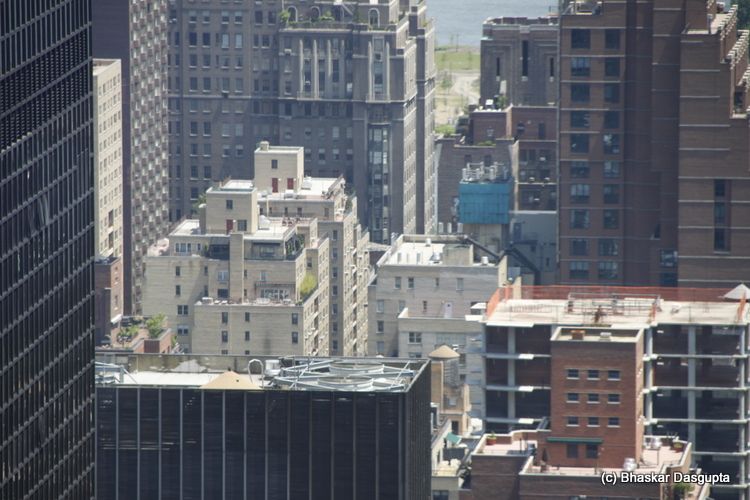 Construction happening on a plot of land over in queens? Or what?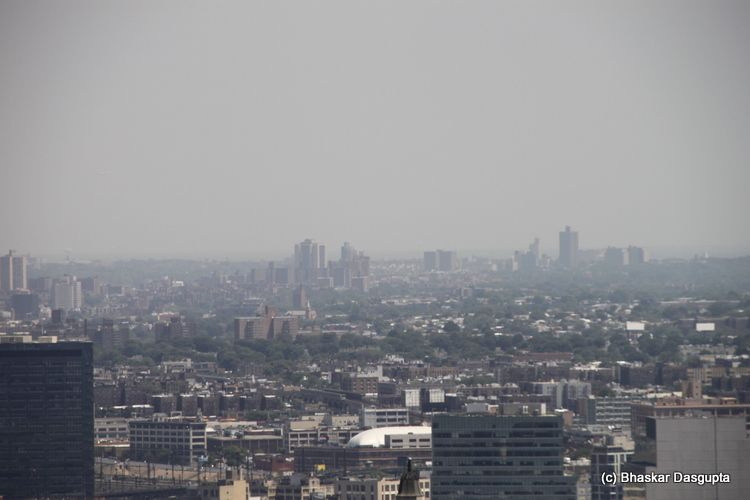 Trying to take a long view over Queens.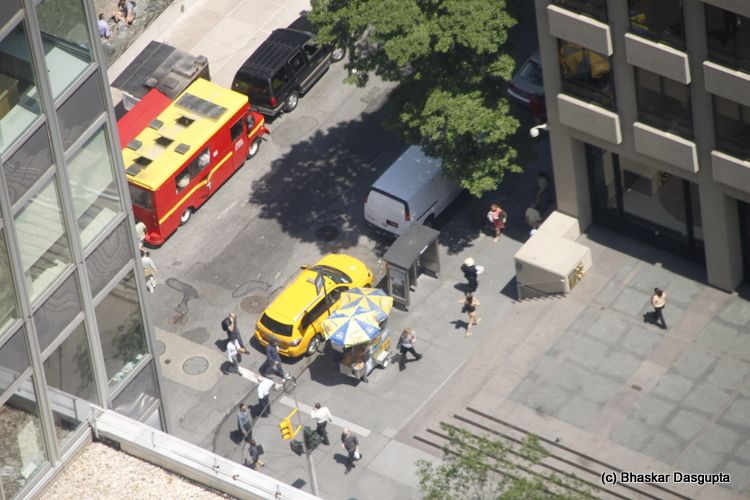 Another shady nook with couple of trees.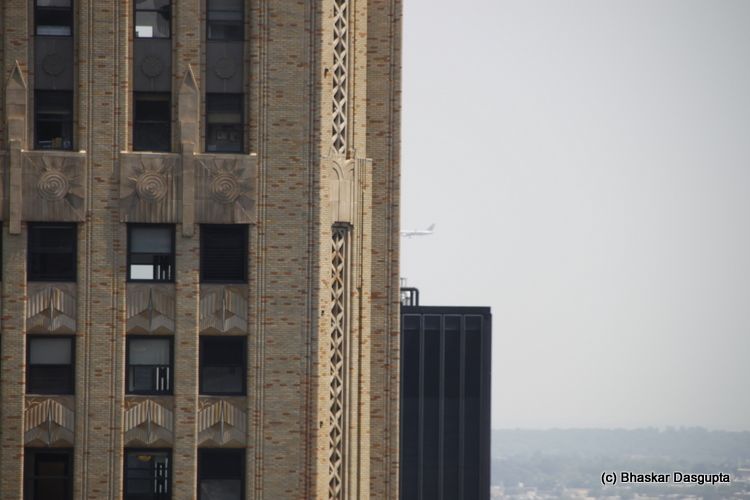 Flying over the Queen's building.


Moving into land, you can just make out the landing gear is out.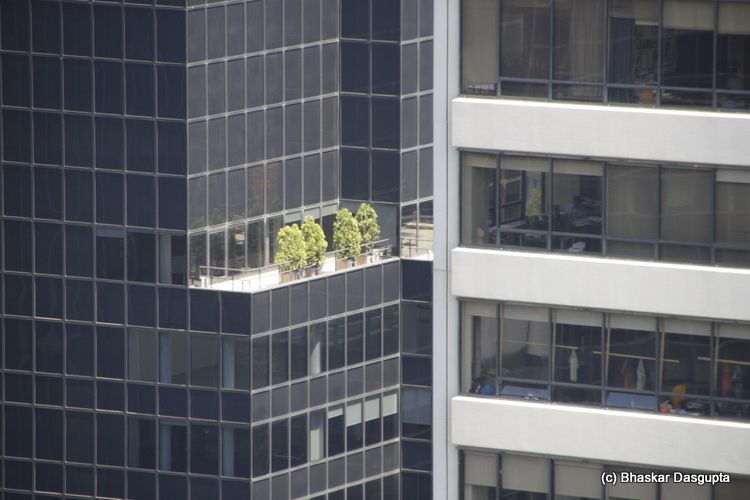 That's what I meant by a roof top garden. Looks good, no? Breaks up the sheer monotony of steel and glass.


Nice tops.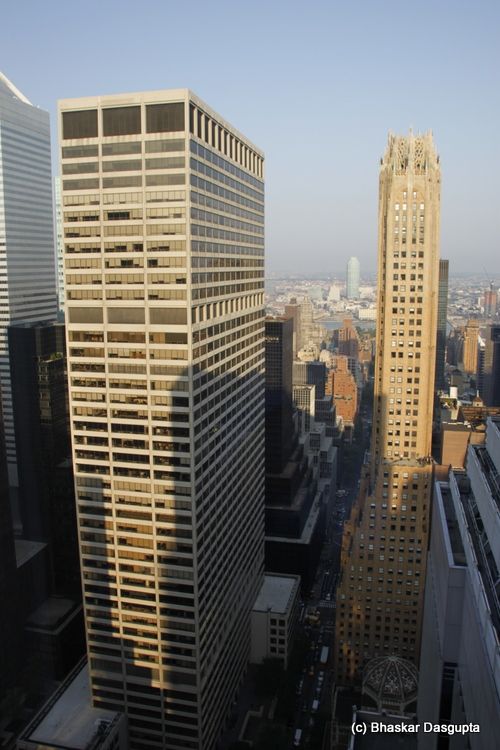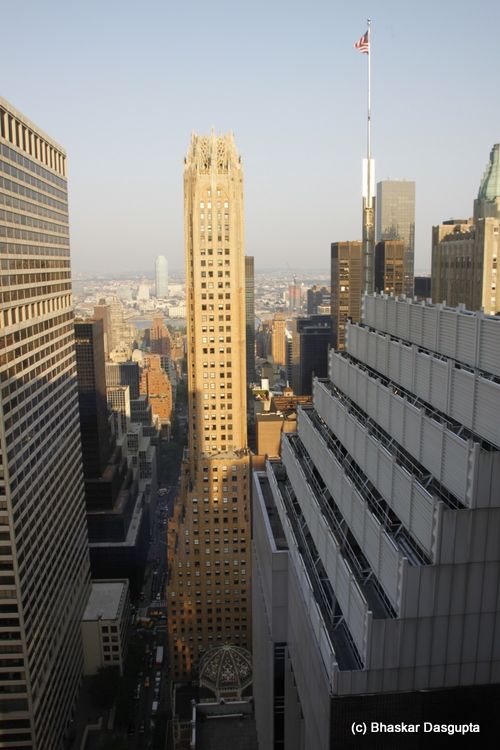 Evening shots.




The twin titted building at evening.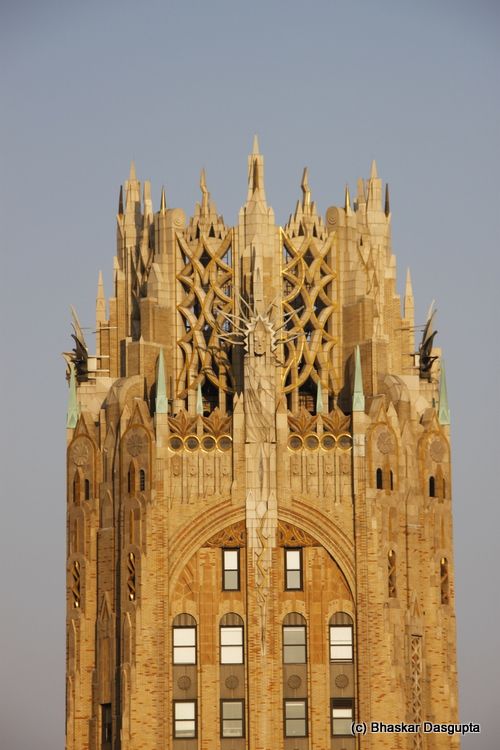 The lovely building at evening light. Looks beautiful, no?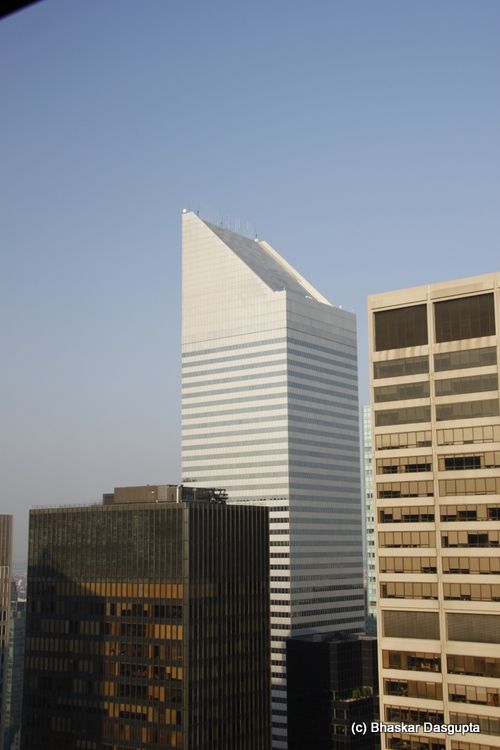 The steel canyons are dark now.


The sun is rising, an early morning shot.


The twin titted building in the morning
I used a panorama app in my iphone for this shot, looks weird, eh?



This wasnt from my room but from the breakfast lounge, overseeing St. Patrick's Cathedral. This time we managed to get inside but that's for later. Its an imposing building all right.