After a HUGE breakfast while I was in Bhopal in May, I went for a little walkabout around the house. Its much more green than I remembered which is good.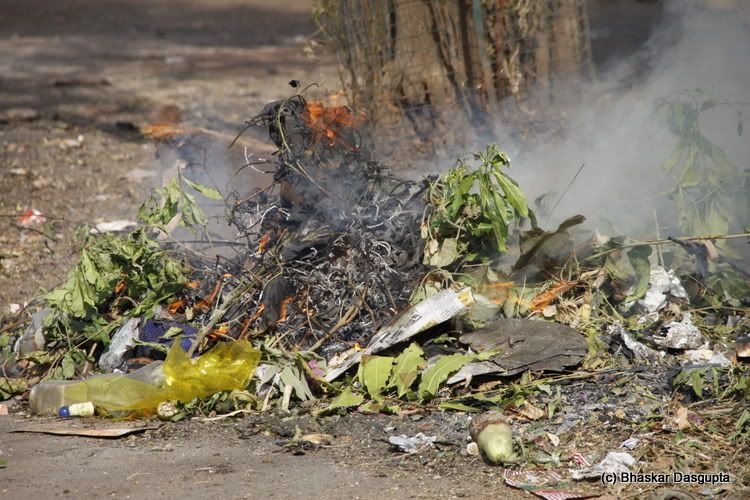 So there is a garbage bin right outside the house but can the people put their garbage inside the bin? nope. Its dropped outside the bin and then some blasted idiot lights it up.


Its the bovine creature from the smoke lagoon.




Waiting for some edible stuff to be thrown away and till then, I will chew the cud.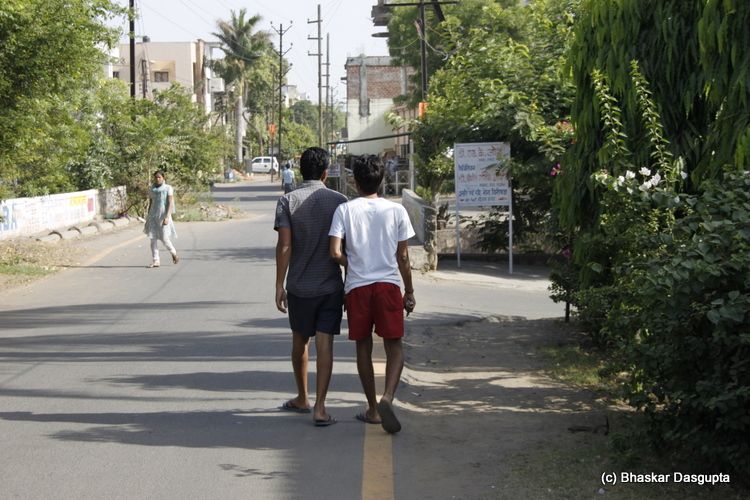 Out for a walk.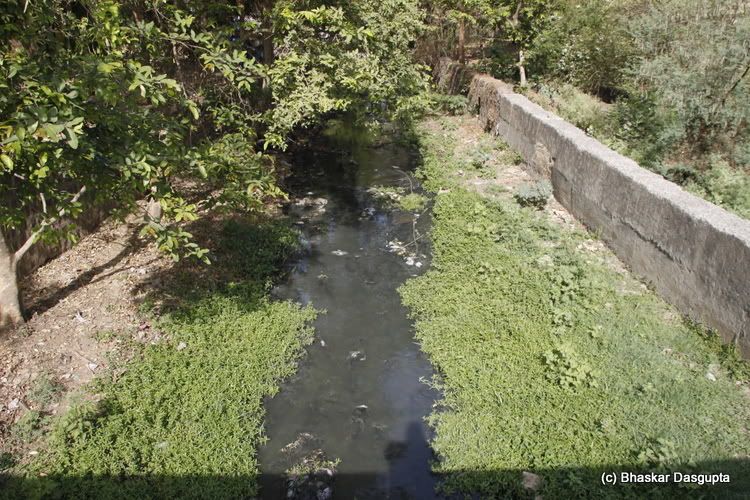 This is the nullah. the stream. Its absolutely filthy and disgusting. I have no idea how people can bathe in here. The upstream view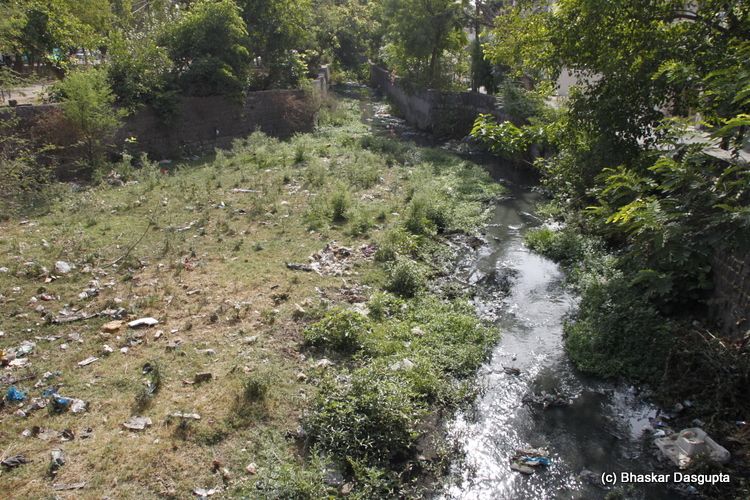 The downstream view. At some points down the ages, this little stream turns into a raging torrent and frequently floods the houses downstream.


People dropping the garbage into the stream instead of inside the bin.


And here's the bin. The bin itself is fit for the bin.


Amazing what people throw away, capped by offerings to gods in the form of a flower garland.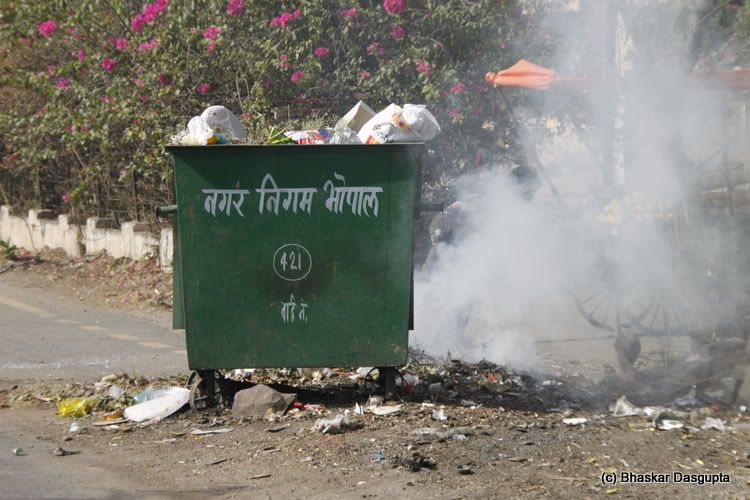 Back to the rubbish bin.


Looks like Daddy is giving a nuzzle to young fella.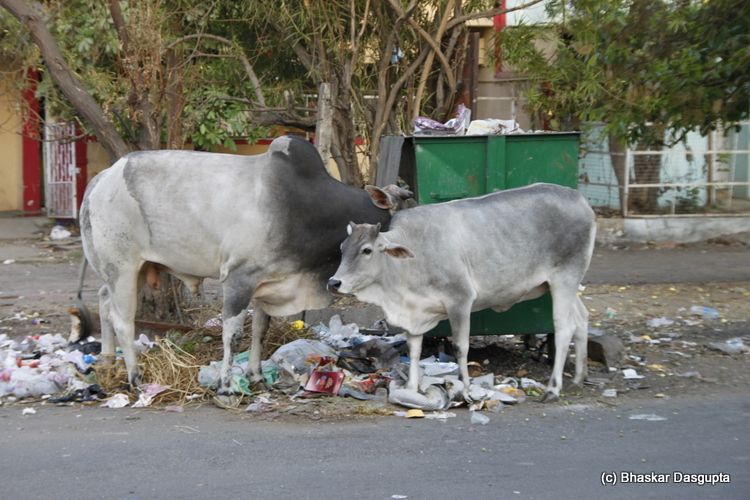 Yeah, gimme a scratch, right there son.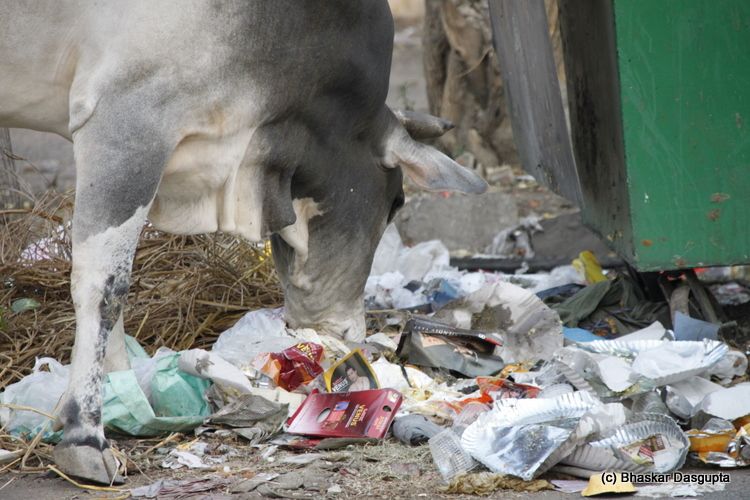 Nosing some more to see if there is something of interest. Holy Cows indeed.