After a nice time at Central Park along with some lovely hot dogs, we decided to walk back to the hotel. Here are some of the pics of the walk.


But what's with these fake windows?


Simon Bolivar. I keep on having a giggle every time I see this statue. The Bolivarian Revolution stands for almost everything that USA isnt, anti imperialism, anti american foreign policy, the drug policy, the economics, the trade policy, the environmental policy, the energy policy, you name it. And then there is this statue.


The statue is looking a bit manky, perhaps the city of new york might want to give it a spot of paint.


I dont know but this entire structure makes me wince. Would you like to have one of these around your mouth all the time?


The holy of holies. We popped in there and I got an iPad for the eldest Cost Centre for doing good on his studies.


Rather bright shorts there old chap.


Talking into the phone.




The Crown Building on Fifth Avenue.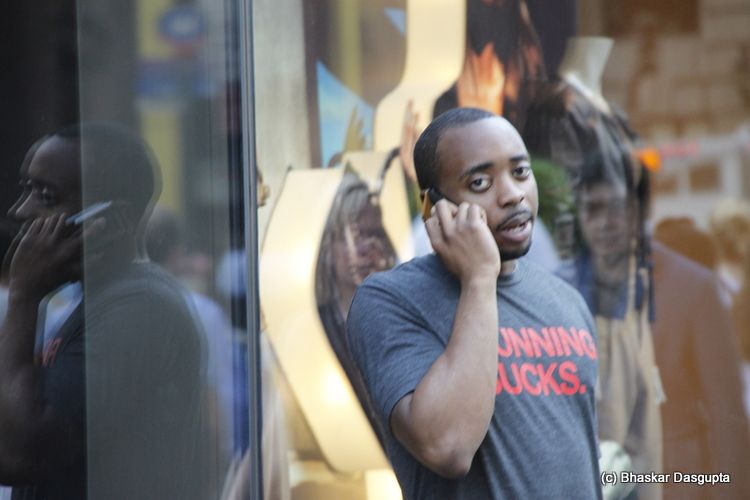 Cunning Sucks? eh?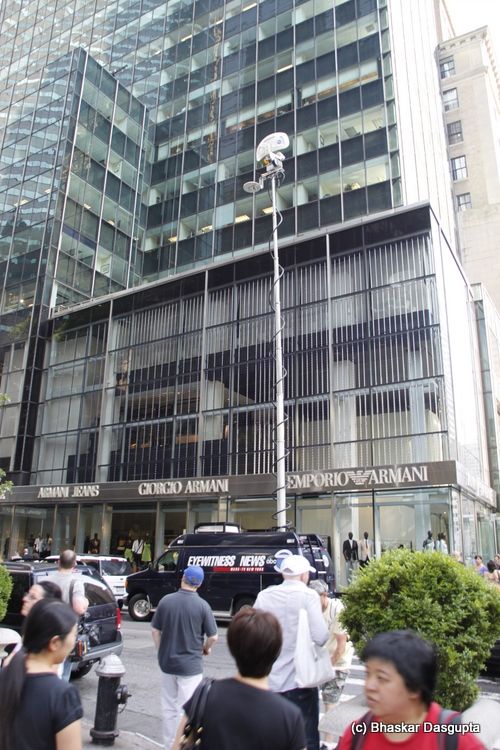 Eyewitness News, what's going on?


A parade!!!! and I am going to miss it
The chap has some serious tattoos, but notice on the left leg, seems like its a work in progress.


oooooo, United States of Tara, eh? lol


Brunette Hair flying around.



I had to pop into the UPS Truck
I am so changing my career, lol