This was the last stop in the whistle-stop tour in May, which started with Dubai, Singapore, Hong Kong, New Delhi, Bhopal and now Mumbai and all this in about 8 days. I was pretty tired by this time. So did not really get a chance to take many photographs. First is a set of photos from the car. This is the first time I am driving over the SeaLink and I have my iPhone ready and its not dark and and and.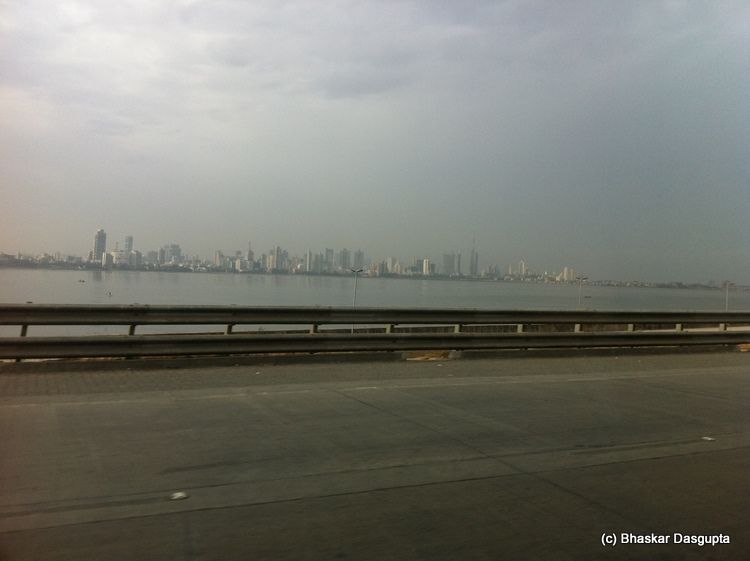 An Army School Bus on the left handside lane




And the massive bridge, its quite pretty.
Then moved to the Oberio hotel at Nariman Point and had to wait till they sorted out my room. Not very happy with the level of service. Anyway, I was very tired by that time and just wanted to kick back and relax.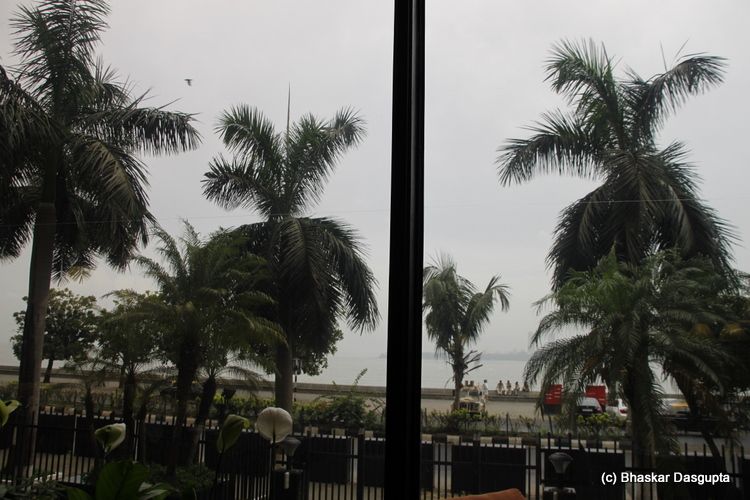 So I was offered a cup of tea at the cafe and I peeked out of the window at a misty afternoon overlooking the bay. Hello, what's this?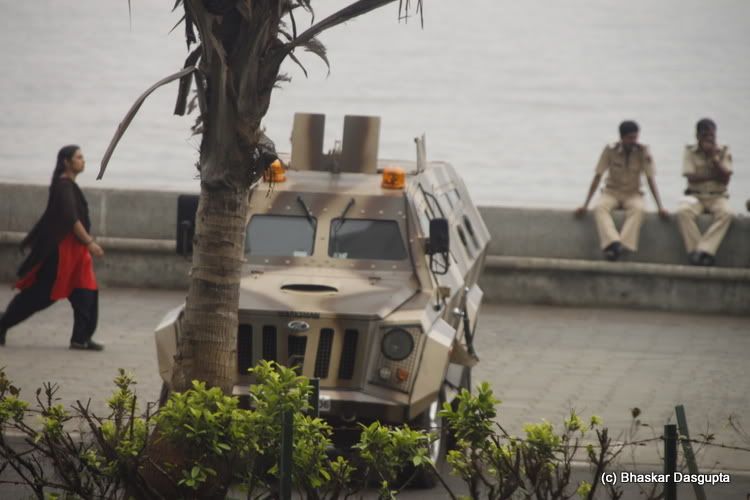 This is a frikking armoured car almost. Looks very lethal and dangerous. I saw several of these parked around the place. Obviously a reaction from the Mumbai Attacks 26/11 couple of years back.


Which is not what I could say about the policemen who were just sitting around. Mumbai's finest.
Then we went off to a hall we had hired for the presentation and saw this chair in the corner.


Its an extraordinary chair. Dogs on the footrest. The wood looks like cherry or walnut, highly polished and lacquered.


Highly carved stylised curves on the top. And on the very top, there is a representation of a church.


A steeple?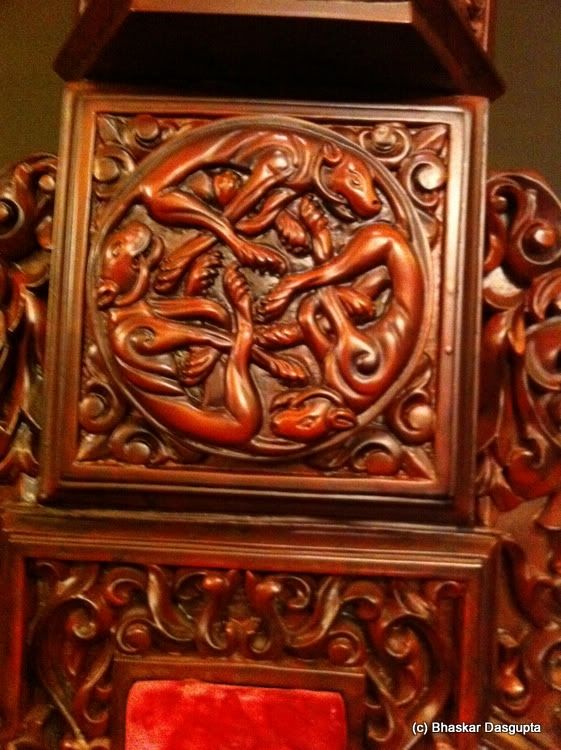 In the middle, showing 3 entwined dogs. Extraordinary. In 2 weeks time, I have to get back on the damn plane and then its Toronto, NY and Mexico City, all this again in 1 week's time. But next, its Toronto.