This is the third photo essay of my trip to Runnymede, the place where the Magna Carta was signed way back in 1215AD.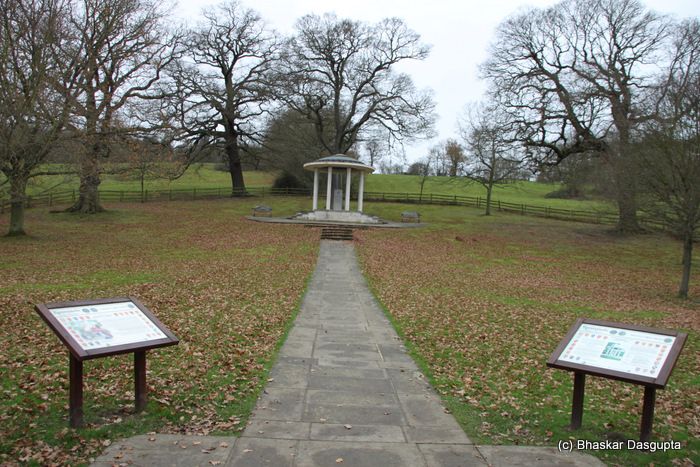 The American Bar Association ponied up some dosh to build this monument.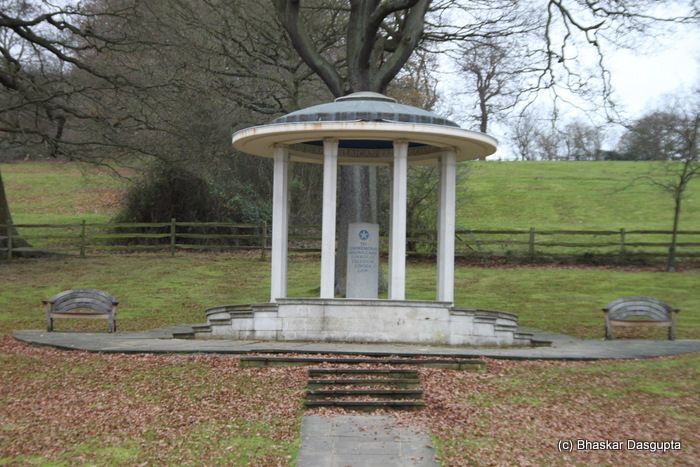 Its a domed classical style of what I can only say is a temple.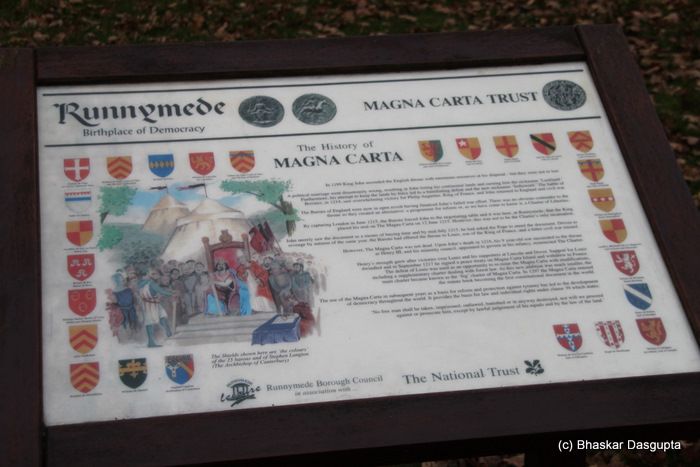 A plaque on the left as you enter talks about the Magna Carta (I have seen two copies of this document till now, one at the British Museum and another at Salisbury Cathedral). The heraldic shields around the plaque belong to the various assorted Nobles who popped in to force King John to sign the charter.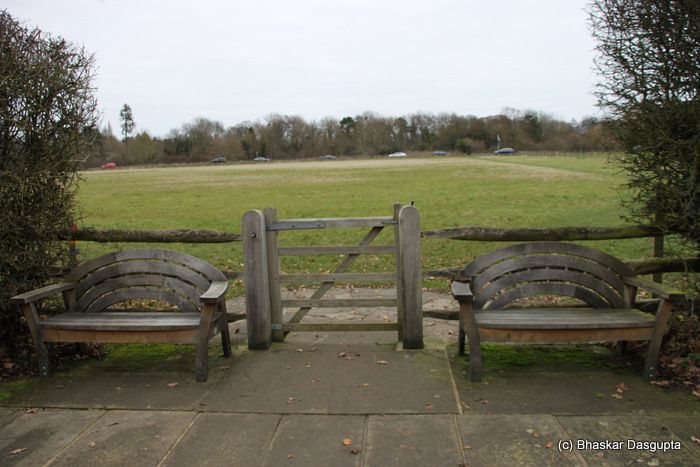 A stele of English Granite has etching on it, the base also has the date on which it was dedicated, way back in 1957.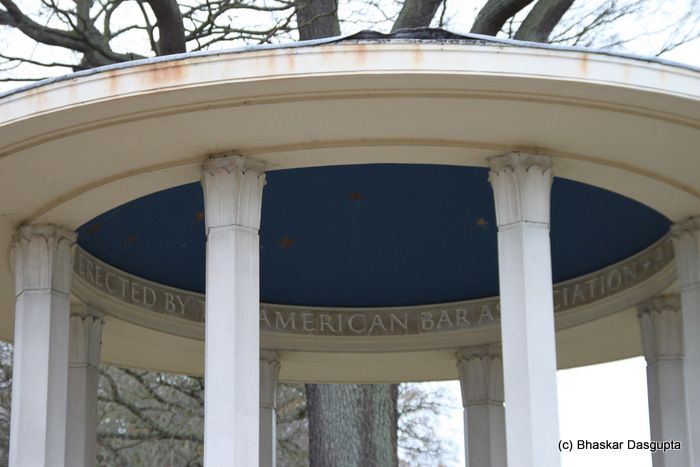 There is a running banner on top which states that it was Erected by the American Bar Association.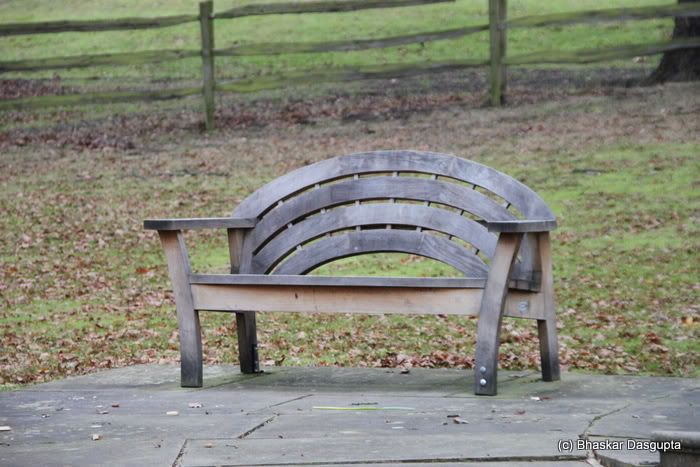 Interesting benches. Never seen a back like this before….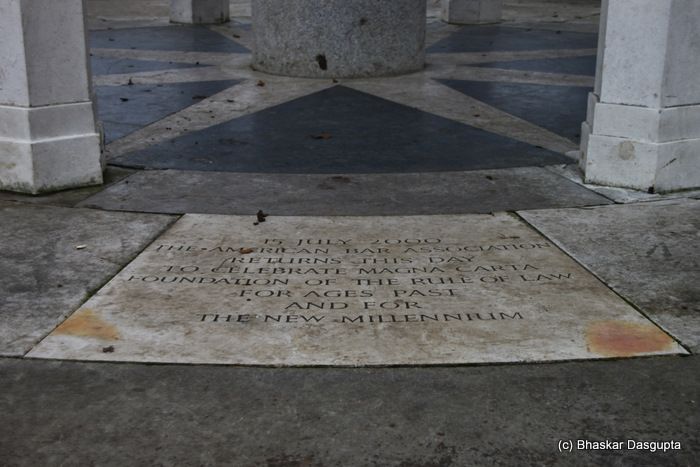 This memorial was rededicated three times, in 1971, 1985 and 2000.




More text around the cupola


Some massive Oak Trees in this area…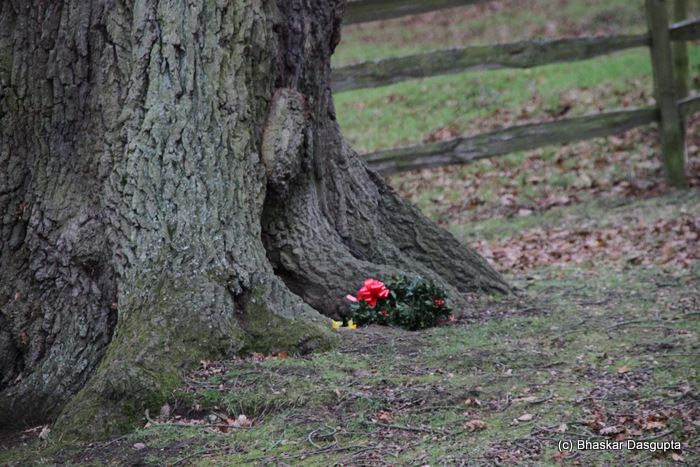 Hello? what is this?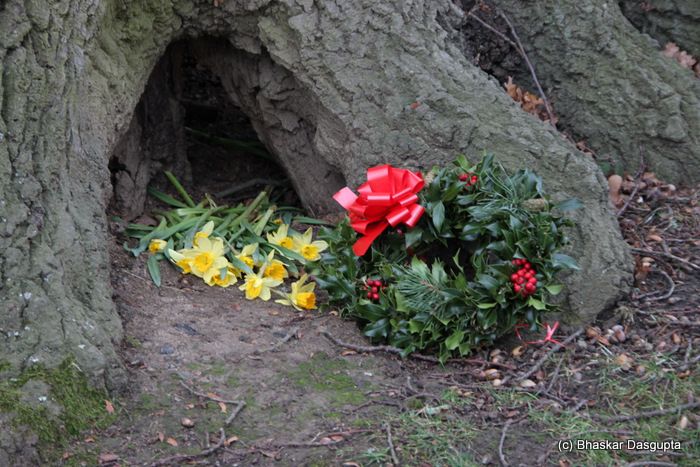 Somebody left a wreath and flowers at the base of this oak tree. What's going on?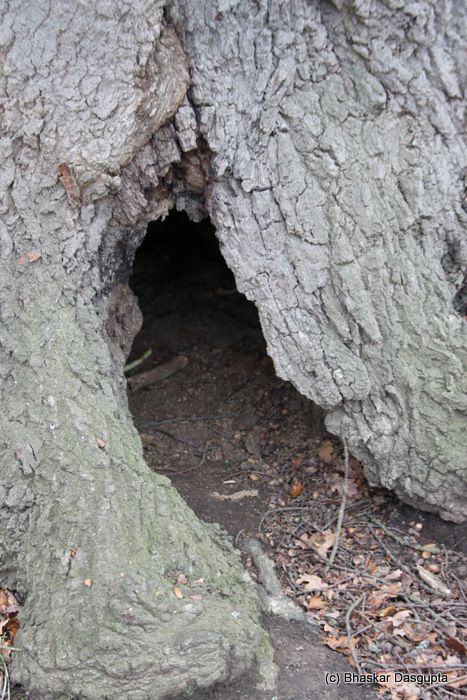 The oak tree has a little tunnel inside…


Looking over to the right hand side….


A cute little muddy doggy in the next field. This was full of lovely little doggies…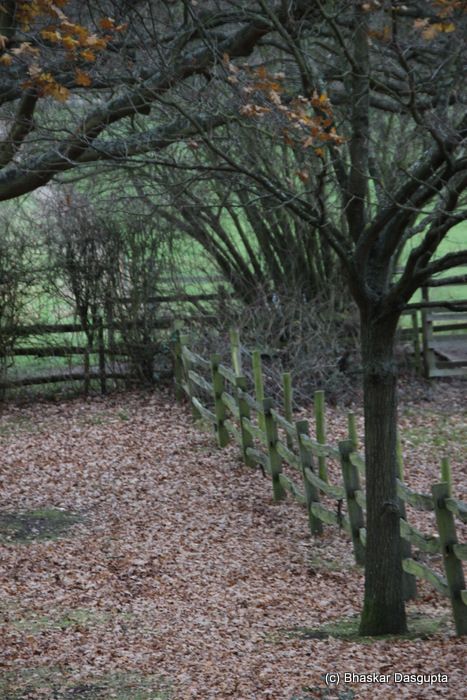 A fence separates the two fields…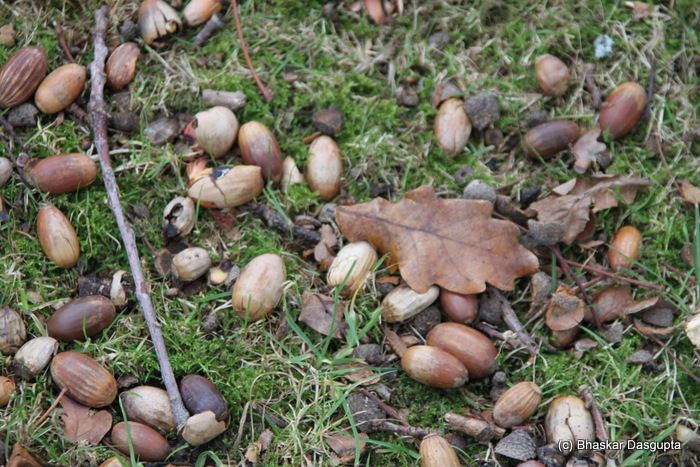 The ground is covered with acorns…


dried oak leaves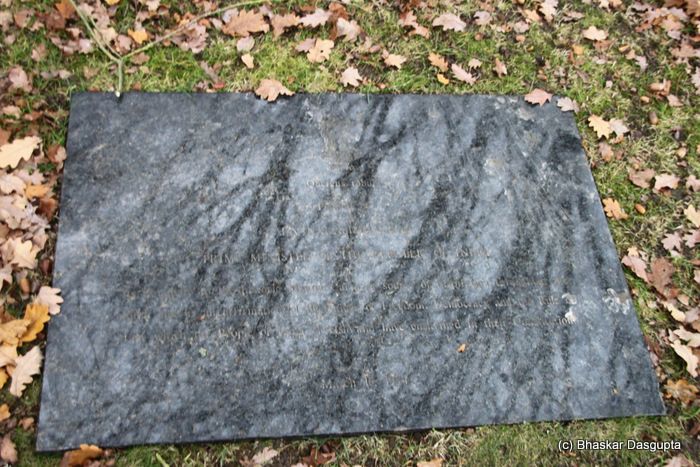 Interestingly enough, in 1987, the Indian Prime Minister, PV Narsimha Rao planted an oak tree and this plaque is below the tree.
As a tribute to the historic Magna Carta, a source of inspiration throughout the world, and as an affirmation of the values of Freedom, Democracy and the Rule of Law which the People of India cherish and have enshrined in their Constitution. March 16, 1994
Pretty interesting, eh? the number of grand poo bah's who have made a beeline to here to celebrate the signing of a document almost 900 years back.