Jas and I wandered around Canary Wharf when I spotted a sign talking about Ice Sculpting. So we hared over to check it out. And guess what? There were lovely sausages frying behind the ice sculpture. Bliss.


They had a little area where little kids could play in the snow. Bliss some more.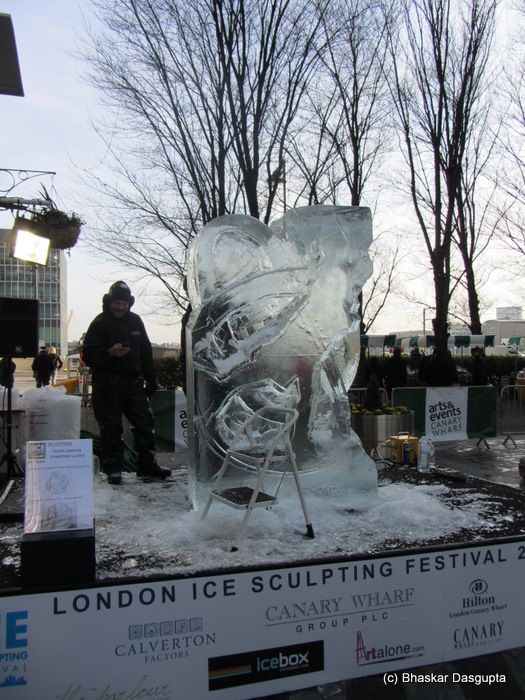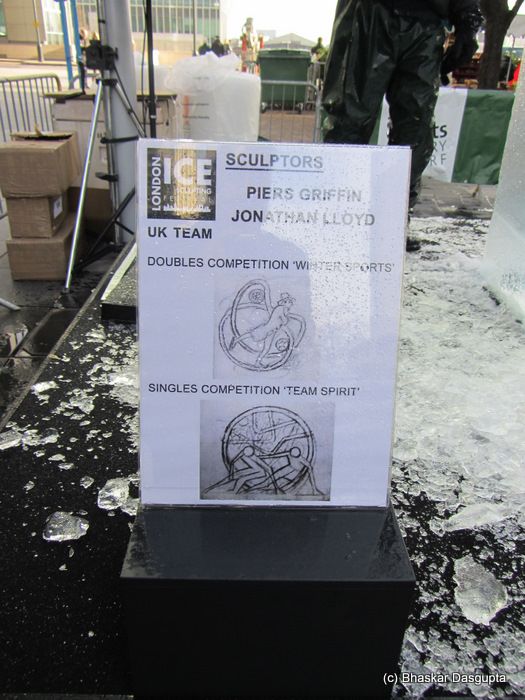 Each contestant was given a block of ice and they were going to make these designs.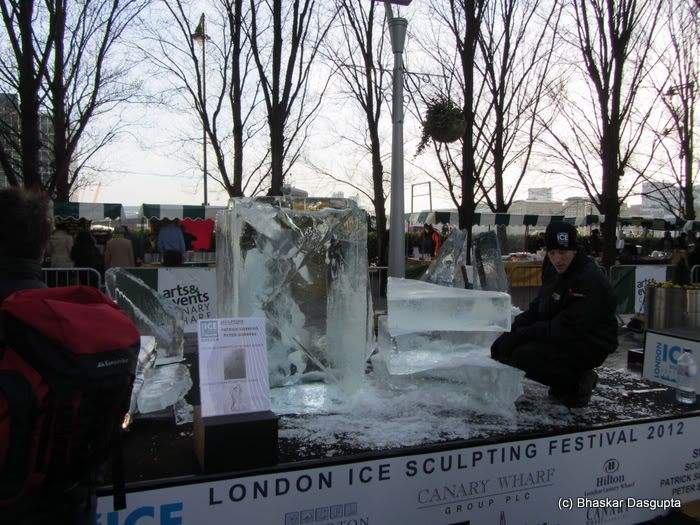 Hmmmmm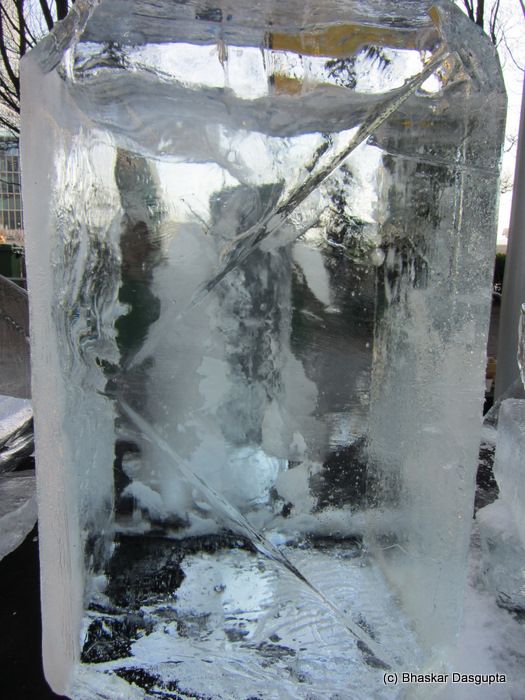 Very clear blocks of ice, must be special ice.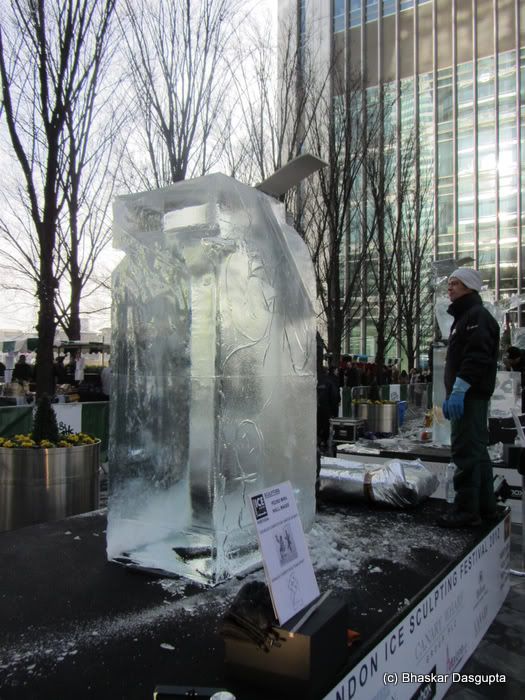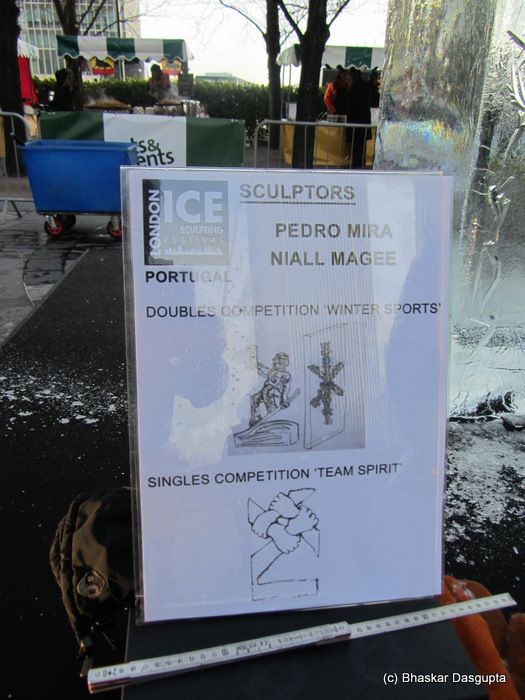 Looks like a lovely monolith. That is an ambitious one.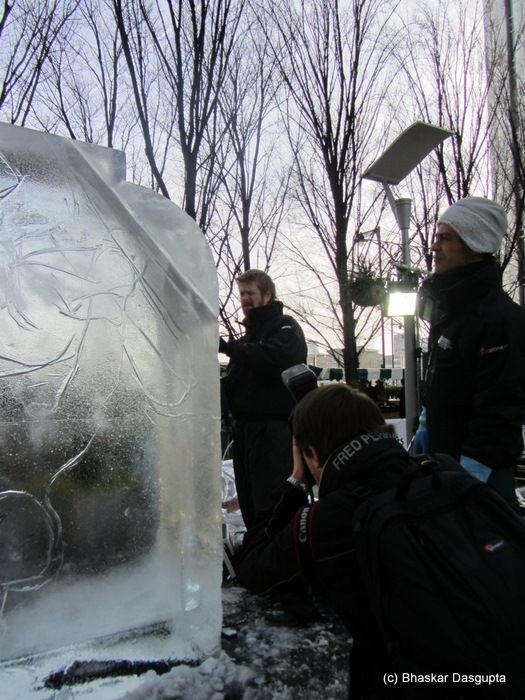 They have drawn the outline on the ice….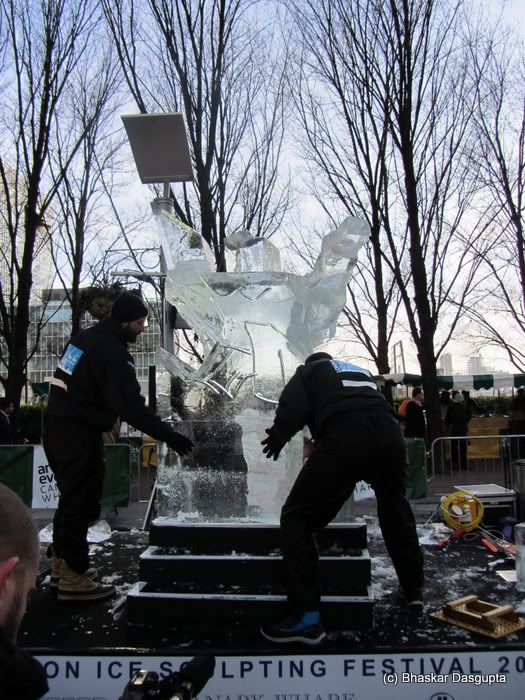 This one is nearing completion.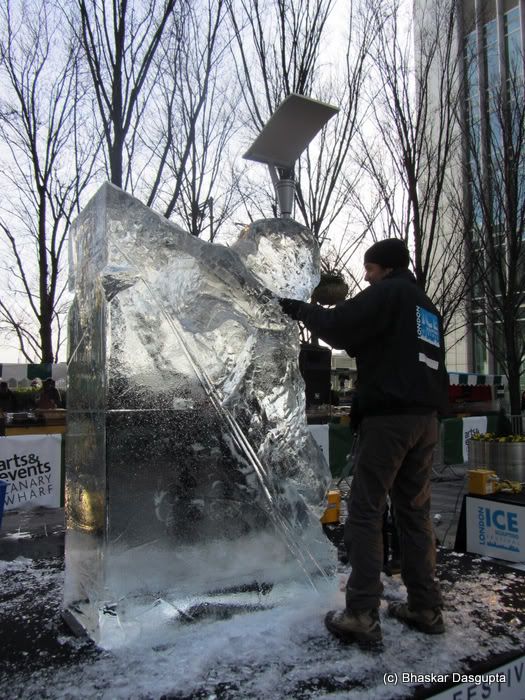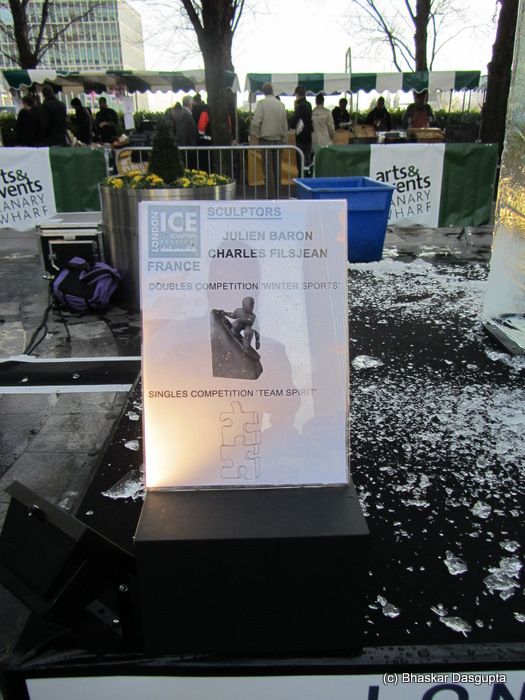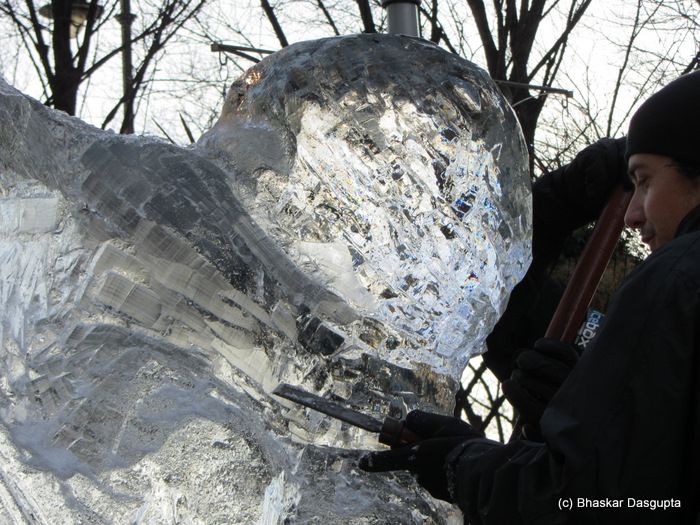 Cool beans.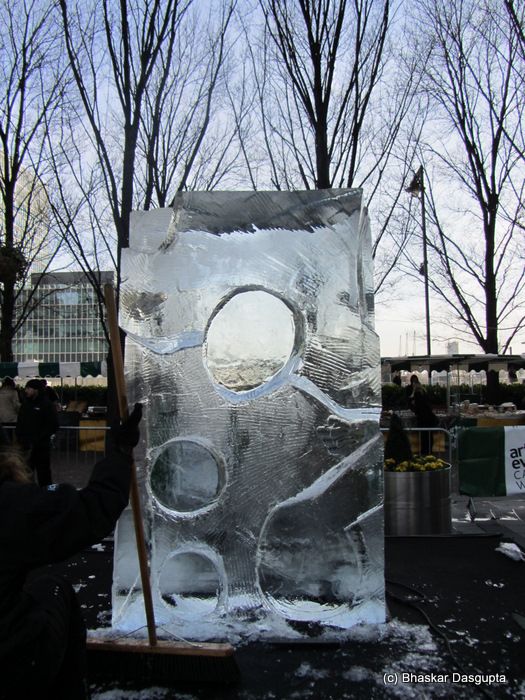 What is he doing?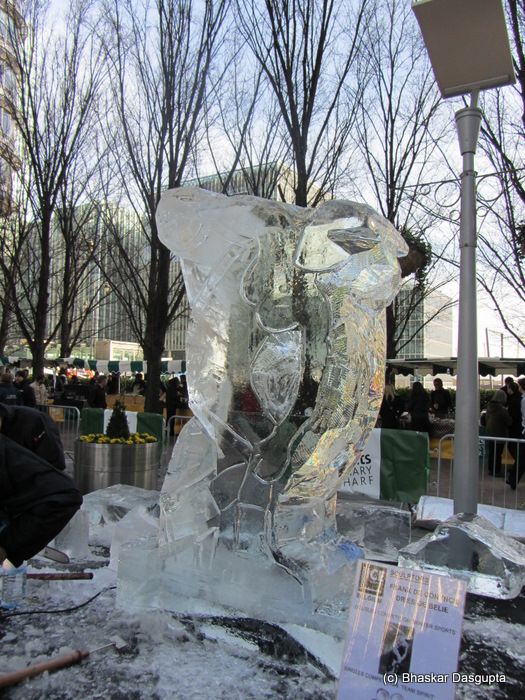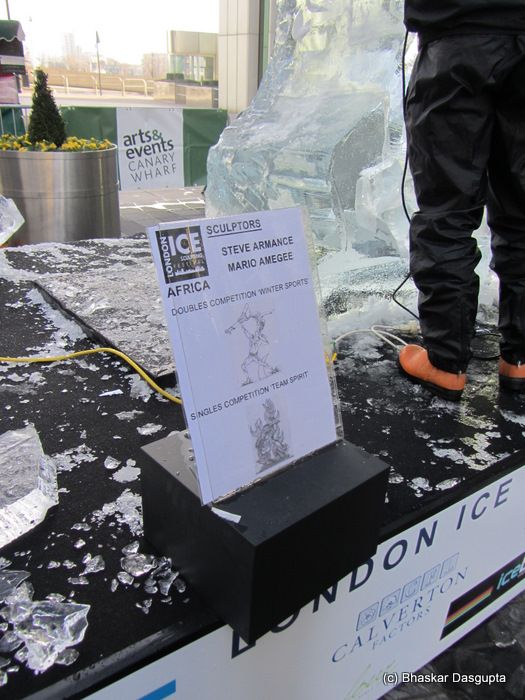 A skier?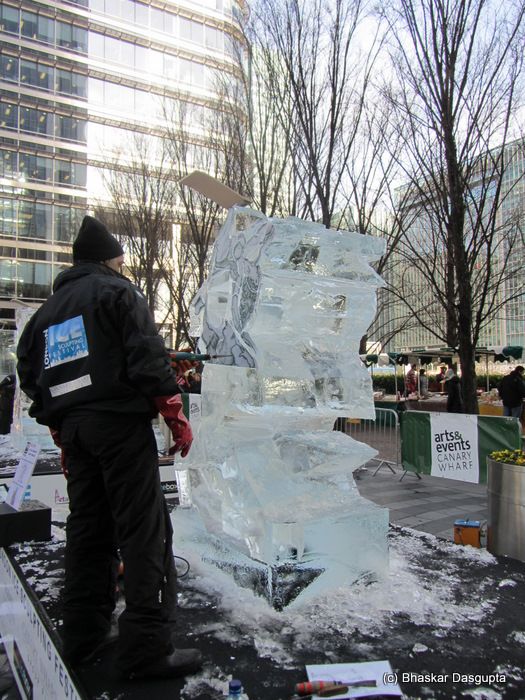 Does this make sense?


Whole row of these sculptures. And in the right hand side, the sausages…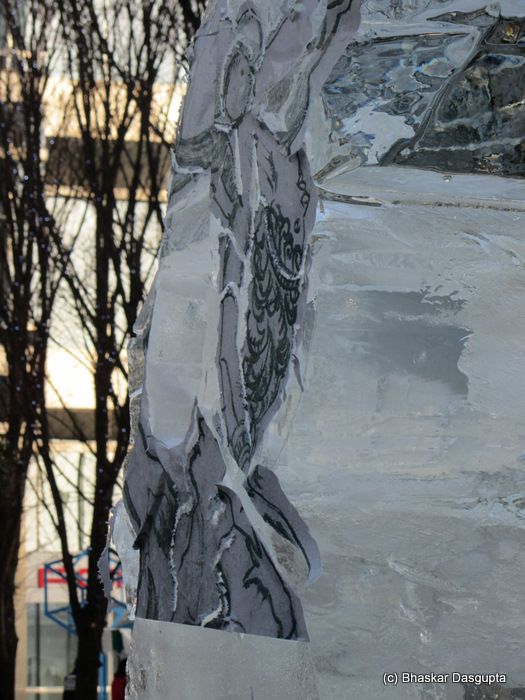 A closeup of the ice with the drawings still on it.


The bits left over…

Here are couple of videos of how these people carve using chain saws!! brave men…
Ferocious, very nice. One of the things I need to learn when I grow up