This is the second photo essay of Diya and mine trip to the Natural History Museum. This essay concentrates on the internal architecture of this wonderfully amazing purpose built museum.
As soon as you enter the central hall, you are greeted by this Diplodocus called as Dippy.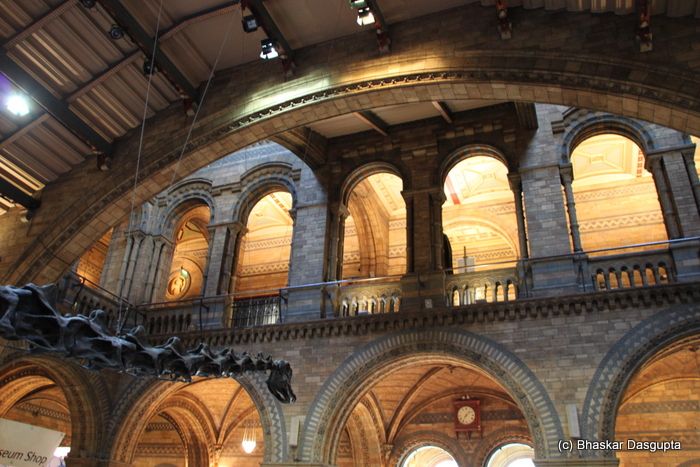 Walk in and look back at the head of Dippy. Its like a scene out of a movie, no?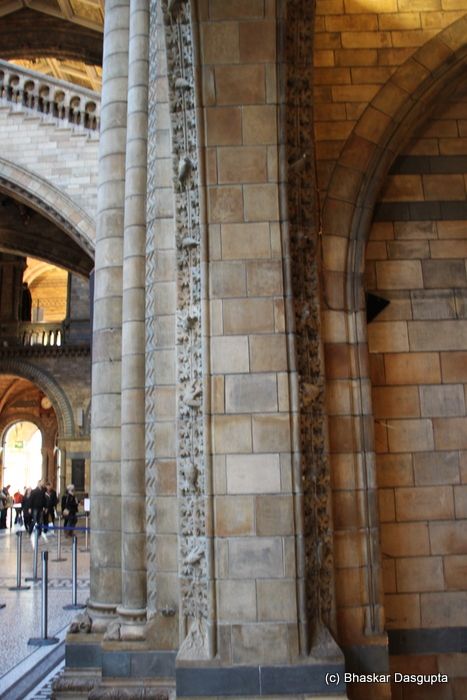 The pillars are covered by these carvings of birds and other animals.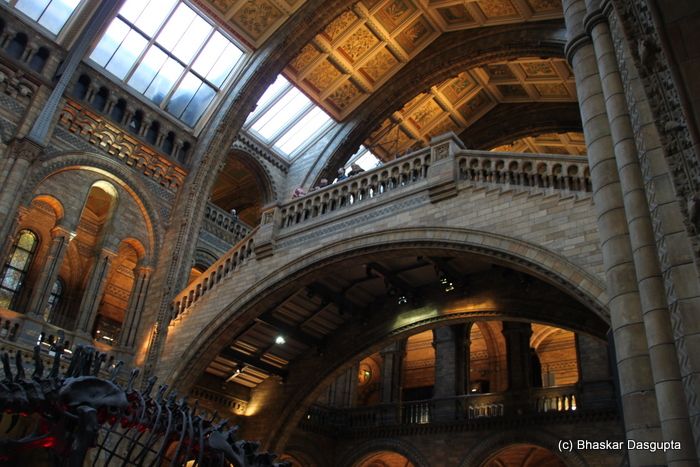 A delicate bridge over the two wings across the central hall.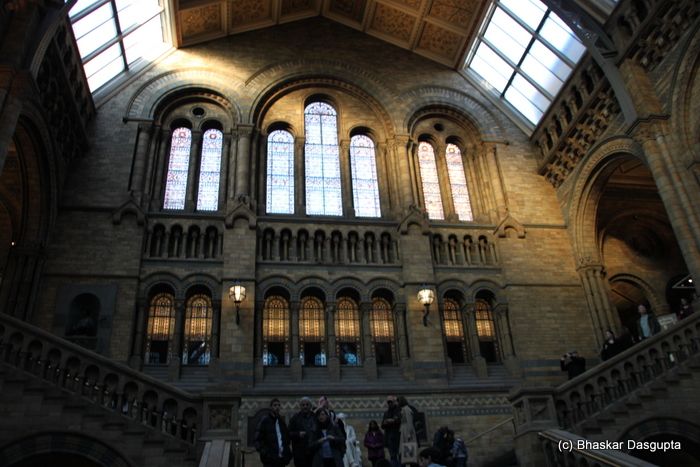 Some stained glass windows at the top of the end wall.


As with the entrance, the inside pillars have these little leaves and animals carved into it.


The pillars are highlighted…and they look lovely and delicate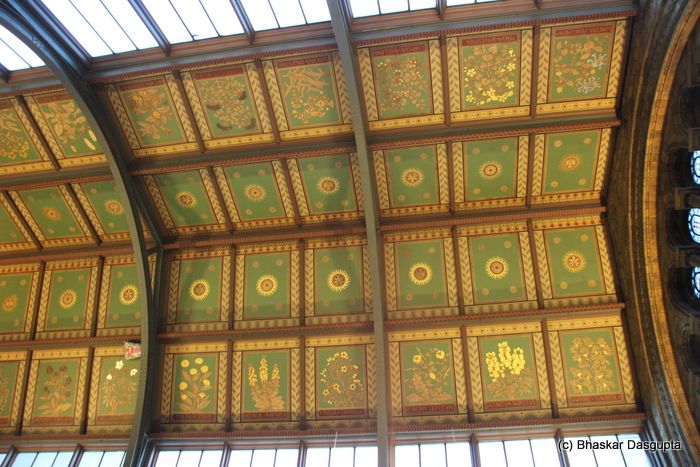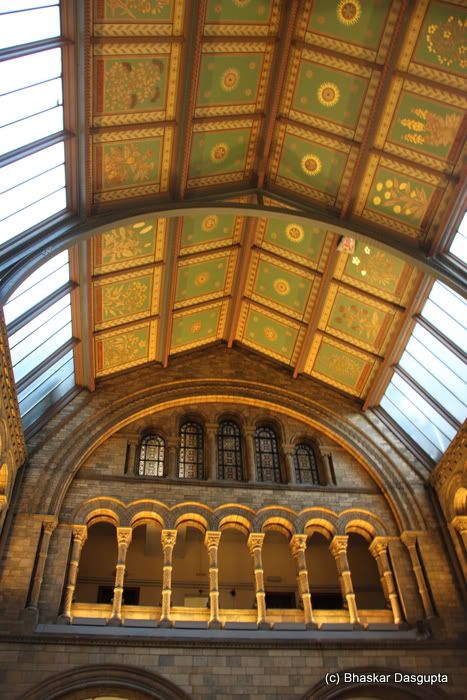 There are painted panels on the roof showing various kinds of plants.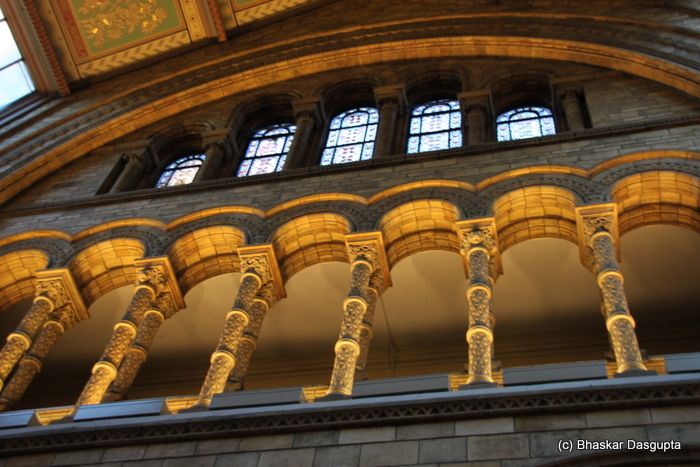 Pillars lining a balcony on the top floor. The pillars are so delicate, you wonder how on earth are they holding up the roof.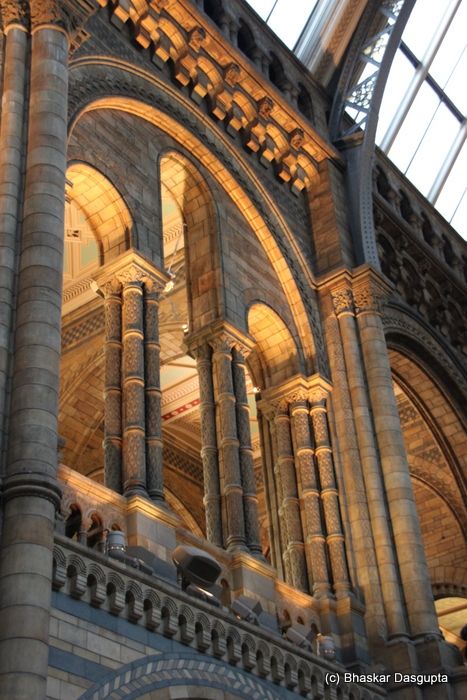 More arches on the first floor…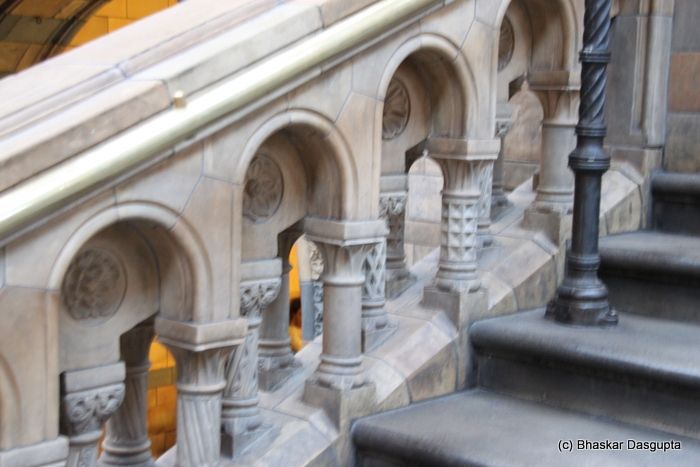 Walking up the stairs, what a wonderfully exotic and curious set of stone carvings…


Now we are up on the first floor…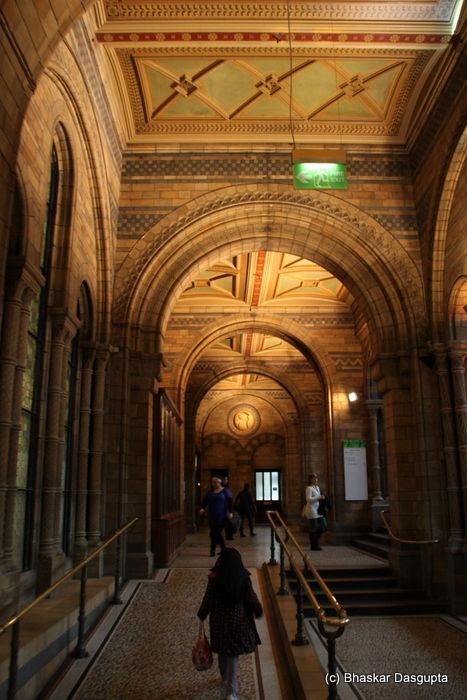 We are walking to the gems and minerals gallery at the end…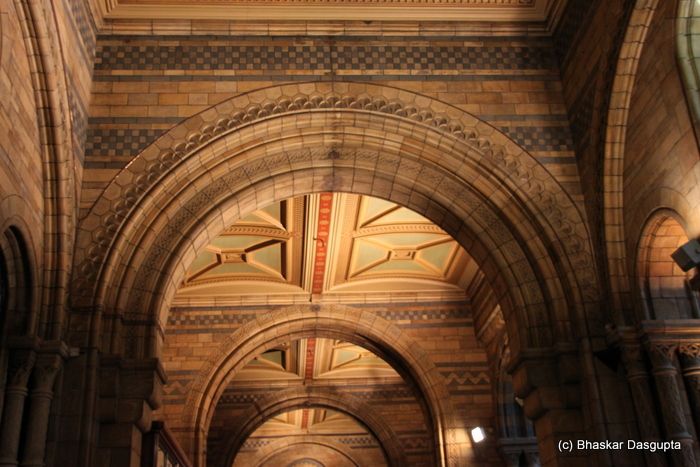 No single detail has been overlooked, check out the chequerboard pattern on the top..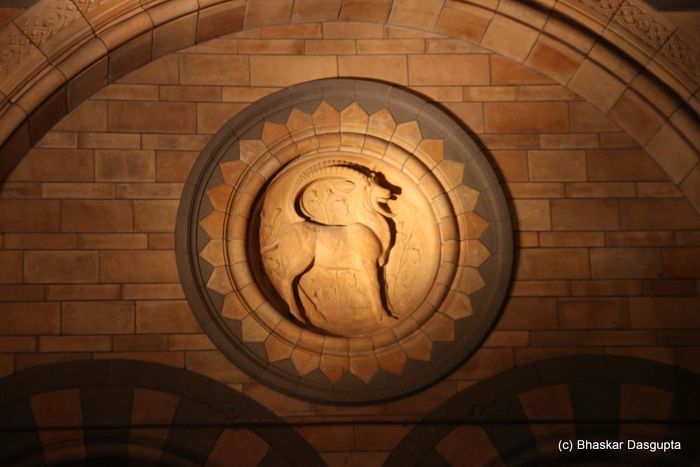 A curious arrangement of small pillars in a niche. Some kind of a ventilation shaft perhaps?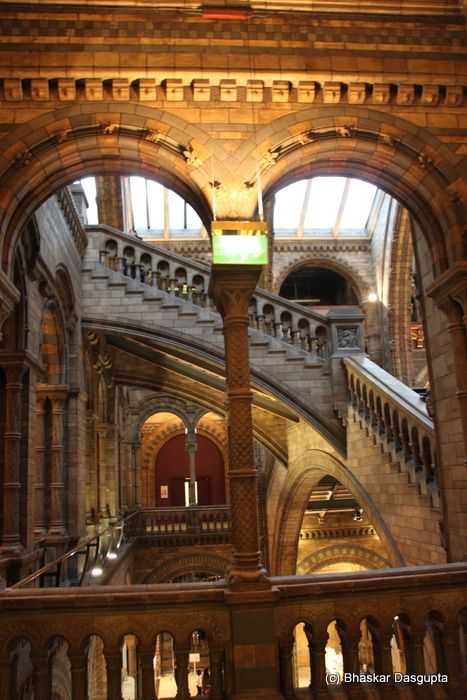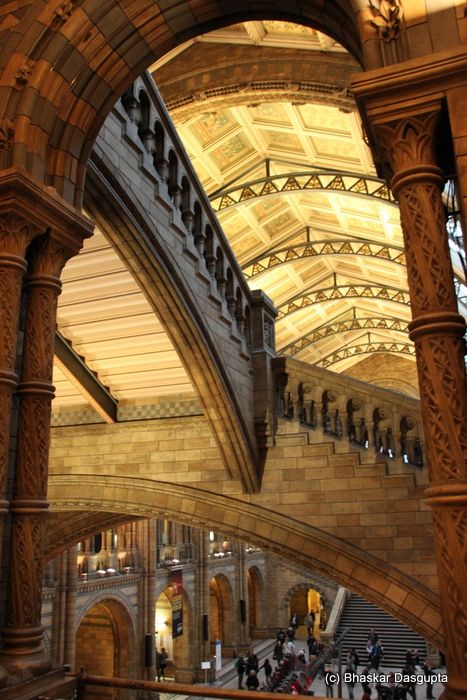 Looking out of one of the windows at the bridge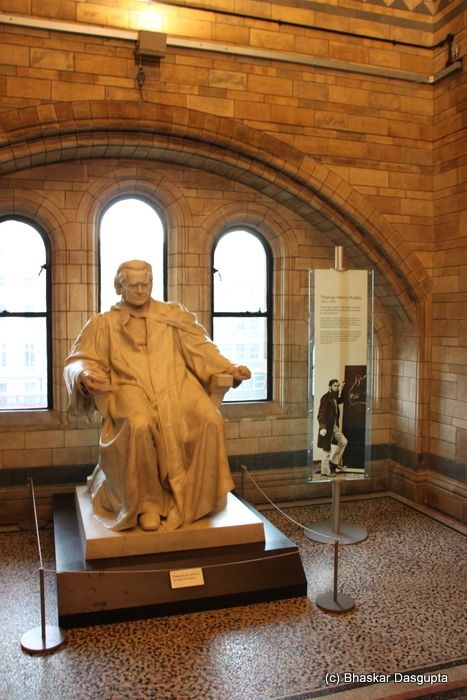 This is a stature of Thomas Henry Huxley, also known as Darwin's Bulldog for his tenacious defence of Charles Darwin's theories. I wish we had some more of these kinds of people in the USA and other countries where evolution is considered suspect such as Turkey.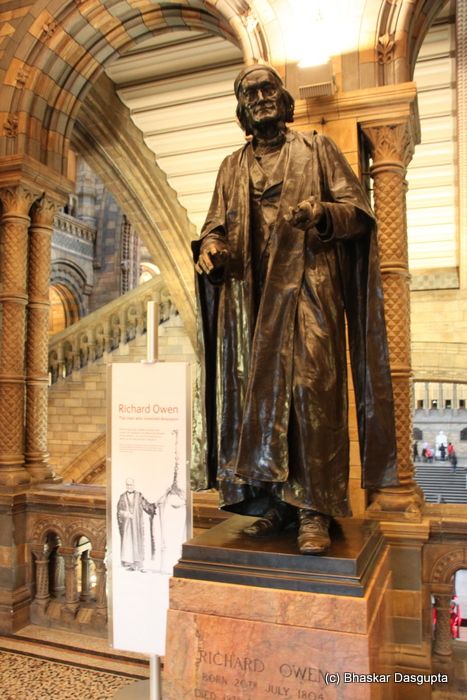 A statue of Richard Owen, who coined the term Dinosauria. He did disagree with Charles Darwin about some of the details around the theory of evolution, but he was the driving force behind the establishment of the British museum and can arguably be said to be the father of museums. Wonderful chap.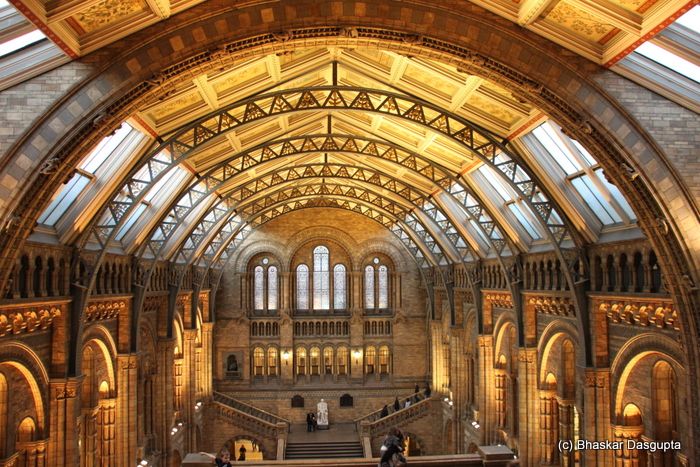 Some more views of the central hall. See the little monkeys climbing the pillar on the bottom right?


Diya decided to run ahead of her slow moving baba




More monkeys clinging to the inner arch of the bridge. Lovely lovely building. Next stop, dinosaurs.