This is the second photo essay of our trip to Windsor Castle. We paid for our tickets (they were a bit eye watering, I have to admit) and we go in.


Pug Yard?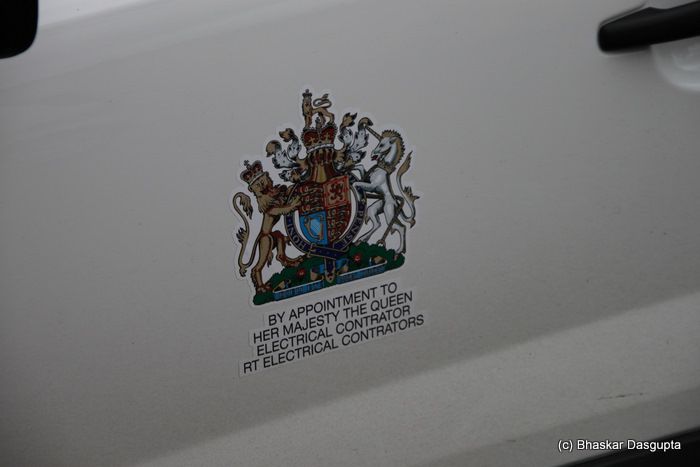 The queen's lamp has been knocked out?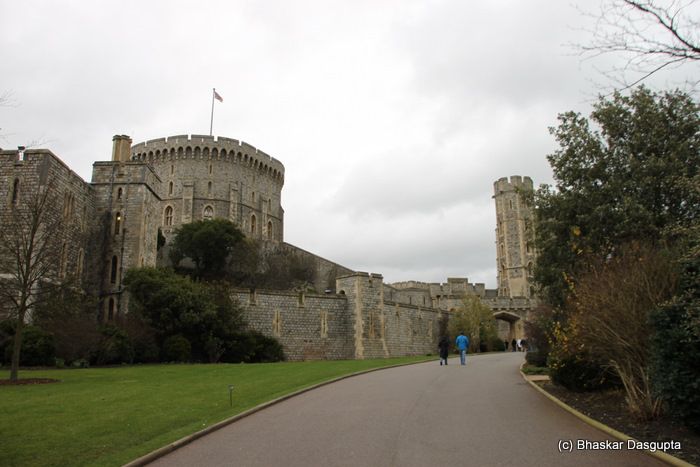 That's the Round Tower in the background.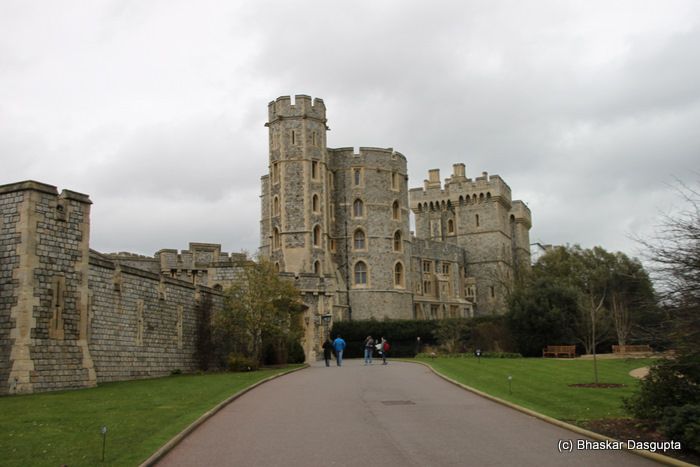 Lovely walk, this is the Middle Ward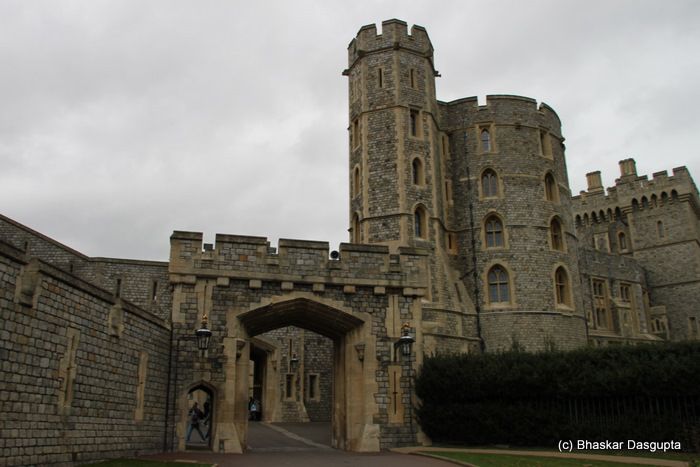 The lovely lamps are everywhere, with those cute little crowns on top.




Some more of the cute little stone mason faces..The lion on the right looks downright evil. The lions are supposed to represent royal majesty.


Entering the gate and then seeing another gate in front, this is the St. George Gate.


St. George killing the dragon.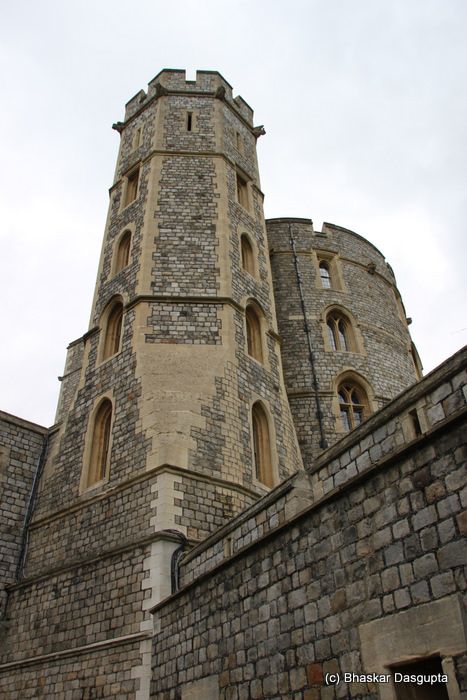 Peering up at this slender Edward Tower. Very nice.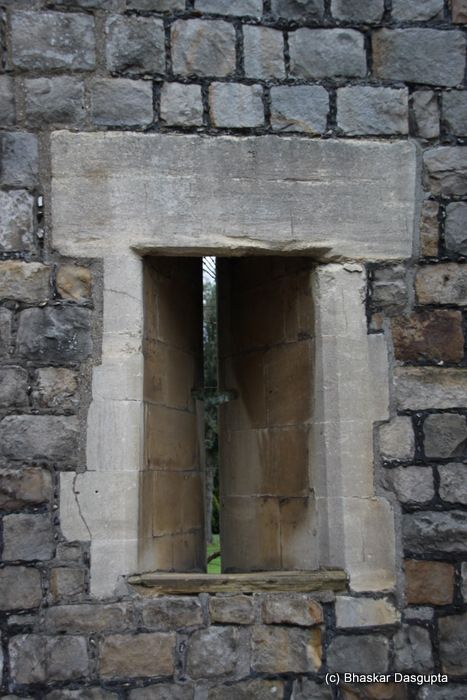 I peek in through the St. George Gate, its locked, the Queen was busy with something else…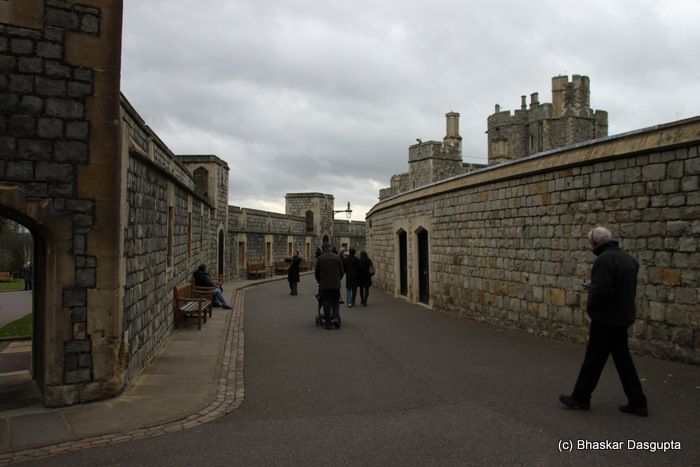 So we turn left and walk down.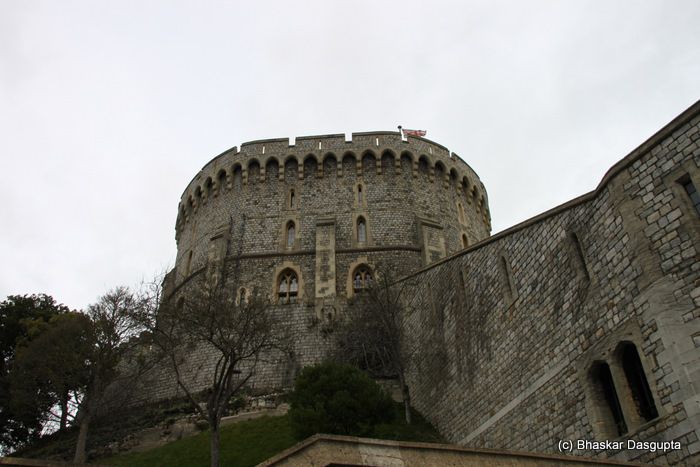 A Guard Room. And then the little beautiful garden below the Round Tower opens up.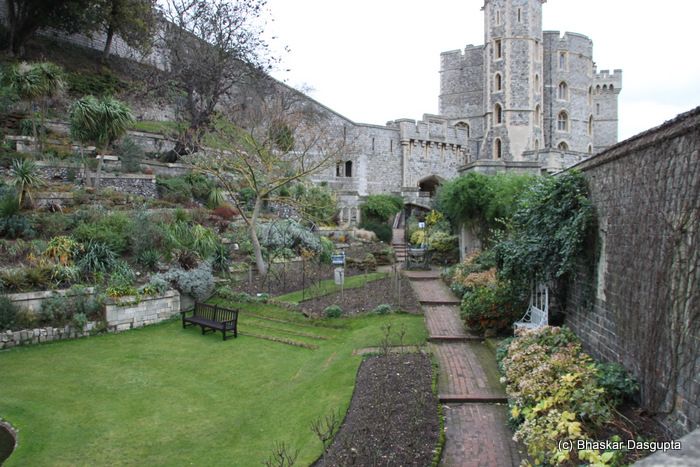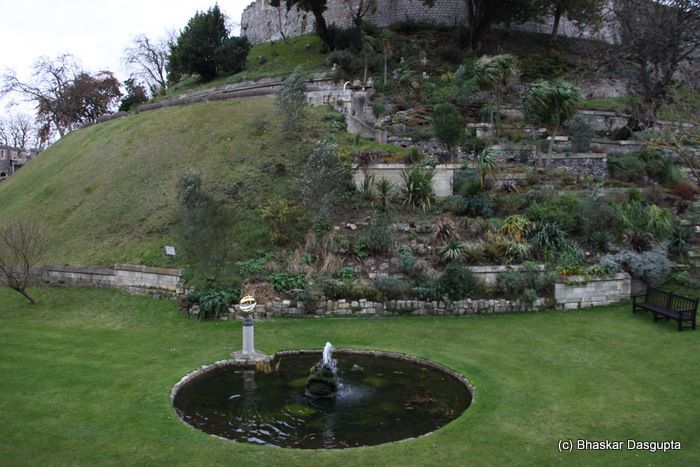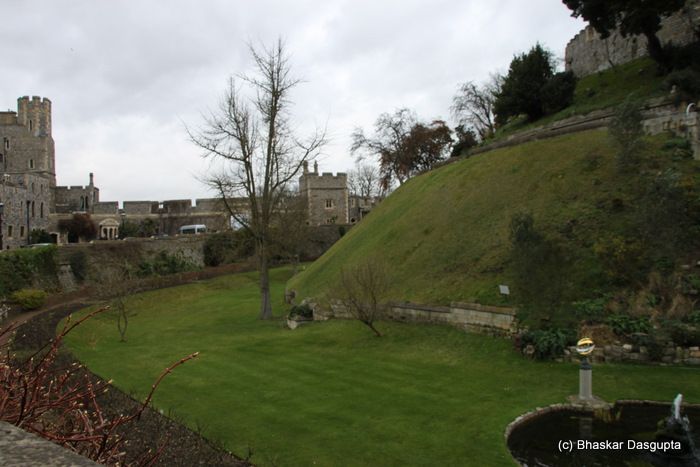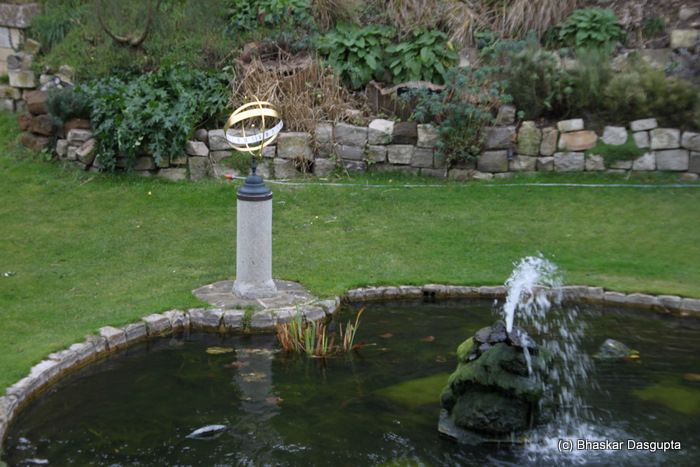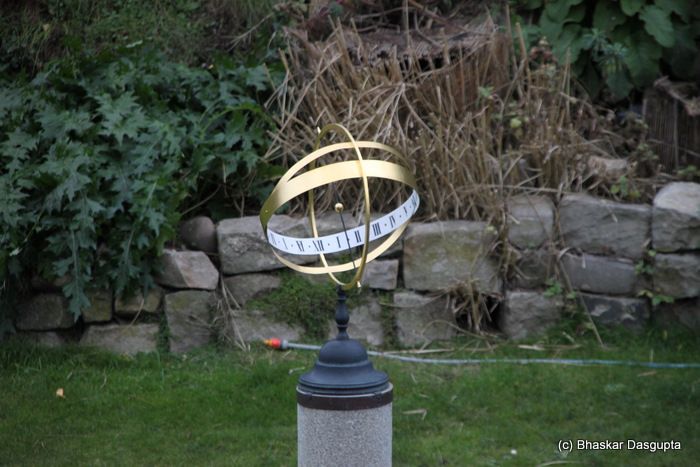 I wish it was sunny, the photographs would have been so much better, but there you go..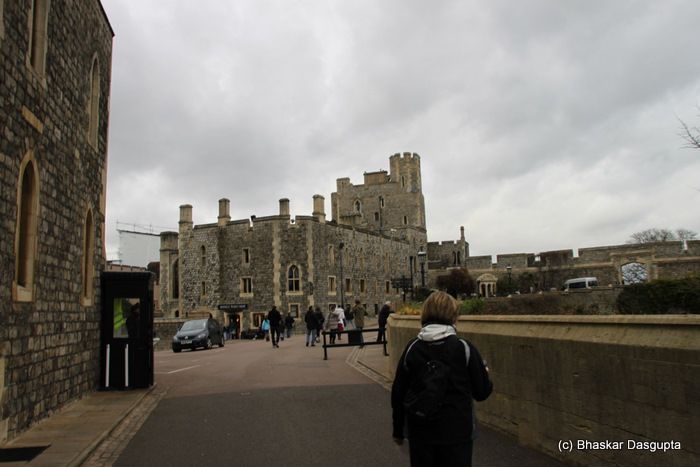 That is the St. George's Chapel. But more about that in the next photo essay.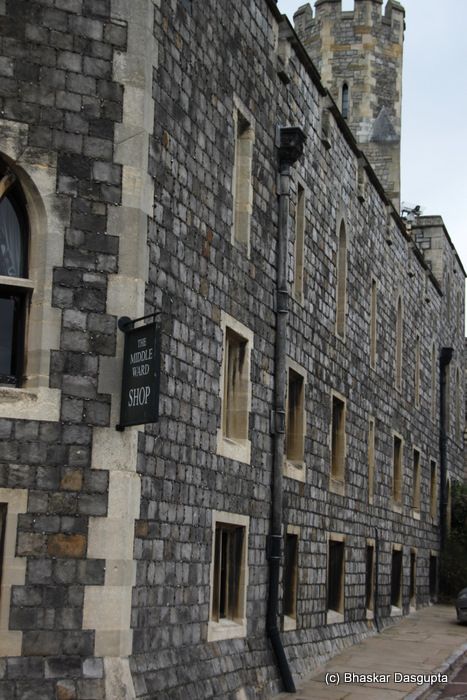 The whole place was infested with souvenir shops.




Looking back at the way we came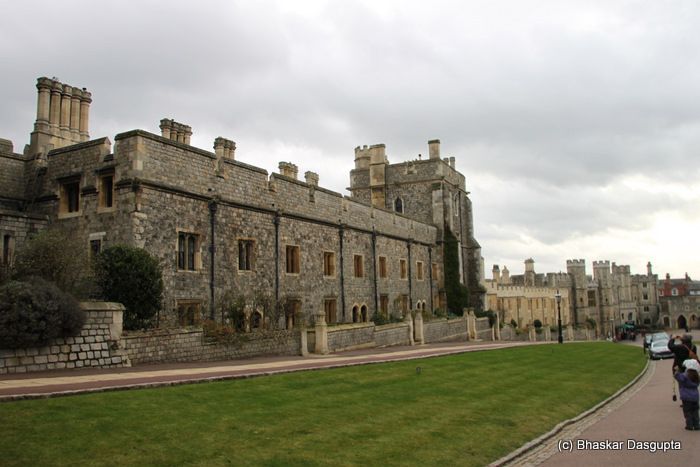 More offices and apartments on the left hand side of the Lower Ward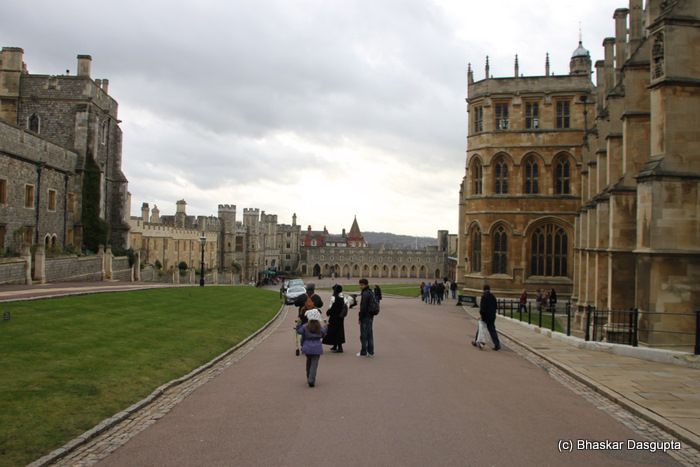 And we move into near the St. George's Chapel which is the subject for the next photo essay. Here are some more photographs which arent shown above in a slideshow format.