So the girls expressed a desire to go see Windsor so we popped over to see Windsor. This is our second visit, the first time was with Kannu, but this time he is too old to be with his parents (shock horror). This is the first of five photo essays and starts from the car park to the ticket office at Windsor Castle.
Nice merry go round. I wanted to go on it, but it was closed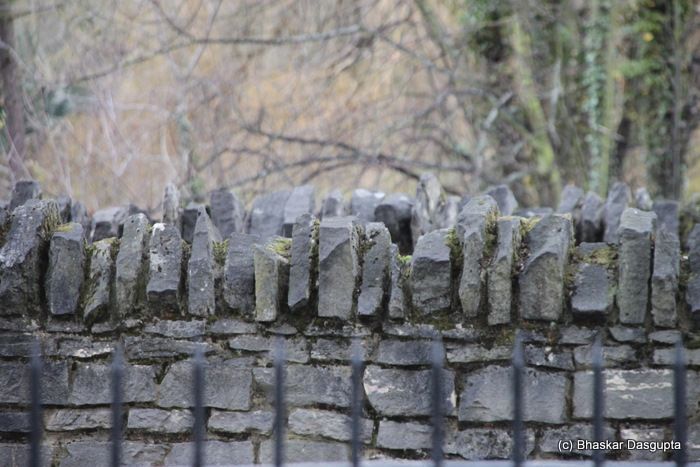 Hmmm, I dont think I will be a fence sitter or sit on the wall.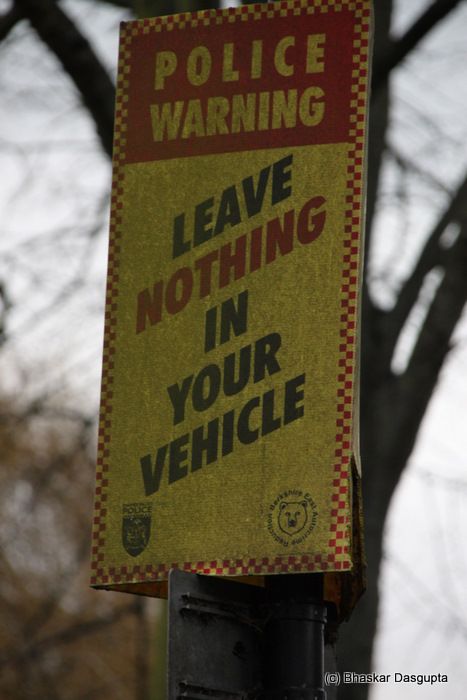 What? Nothing? crikey, its that bad? And the branches have been cut on this tree.


The garden is made to look like a little fort with a round tower.


There is the castle and my princess.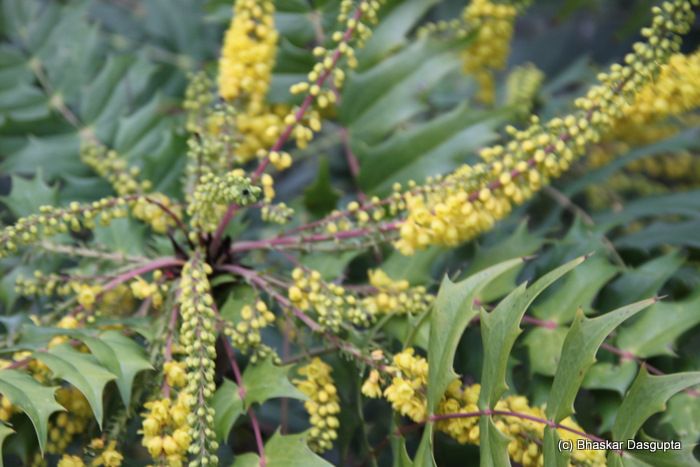 We went there on 29th Dec, still there was a splash of colour..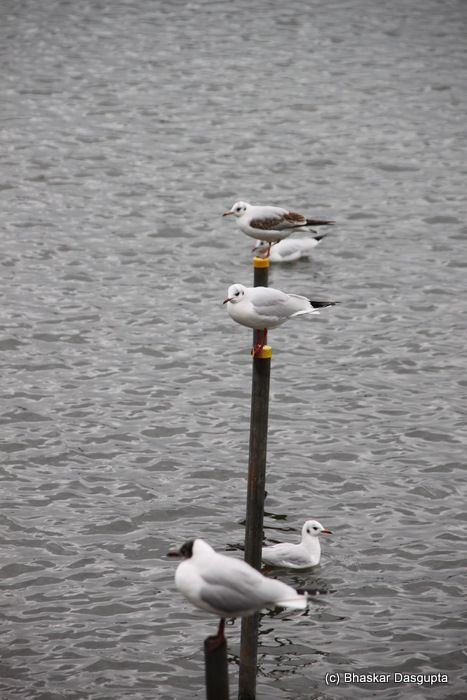 A popular feeding place as it seems.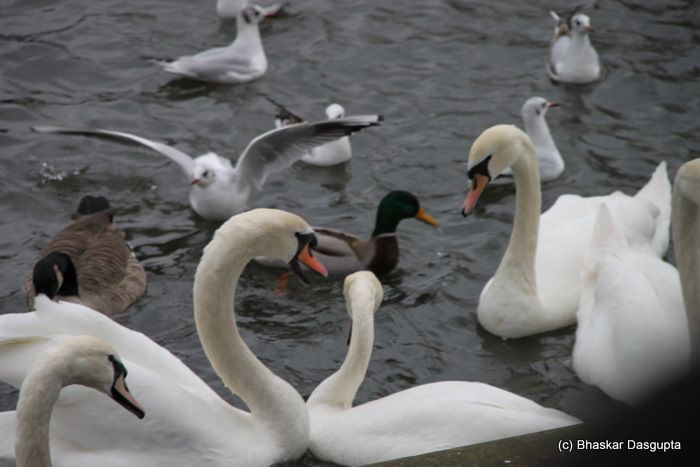 Popular meeting place for pigeons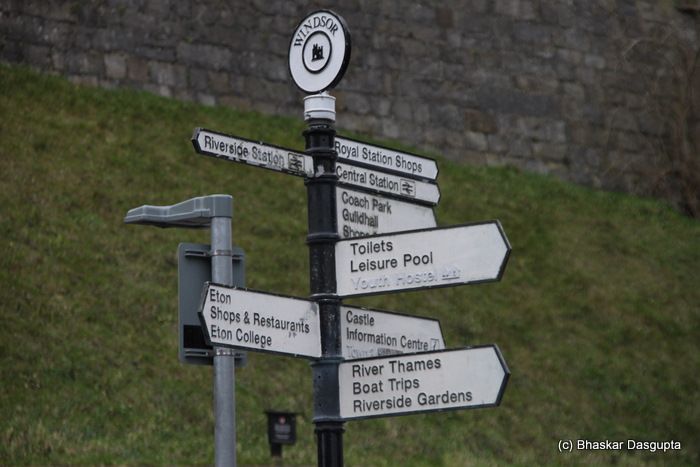 River Street but flowing ivy branches…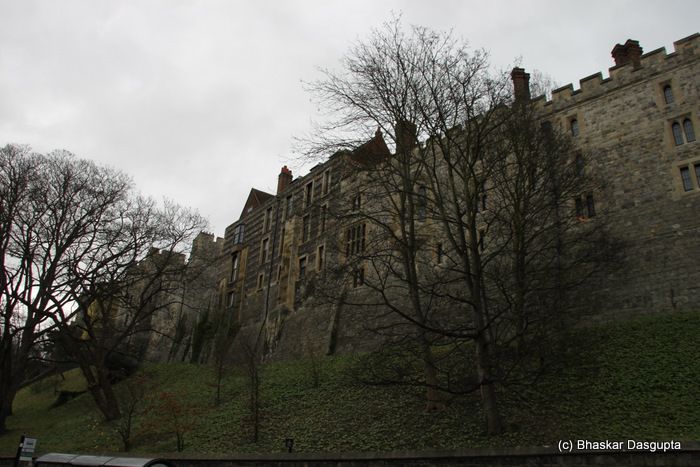 Instead of walking right, we turn left to find a good place to have lunch first.


This is a private entrance to the Castle.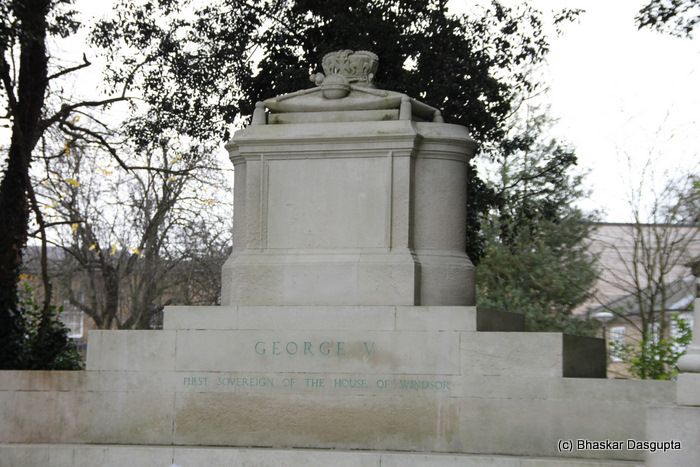 The King George V Memorial designed by Sir Edwin Lutyens. Yep, the same man who designed New Delhi, the new capital of India, the Jewel in the British Crown.



I noticed this little hidden plaque. These are the famous Windsor Martyrs. They were 16th Century English Protestants who were martyred in the reign of Henry VIII and were burnt to death for heresy. While I was standing there and ignoring the whining of the girls who were very hungry, I had an errant thought relating to the killings of Shia and Sunni's in the Middle East. Nobody thinks about killing Catholics or Protestants (with the exception of in Northern Ireland) now, will this happen to the Shia and Sunni's as well? 400 years into the future, somebody will stand in front of a plaque which will say, in 2012, a bus load of Shia pilgrims were dragged out and shot because they were Shia. And then somebody will shake their heads and say, you killed each other because of different rituals and theological differences? You frikking morons.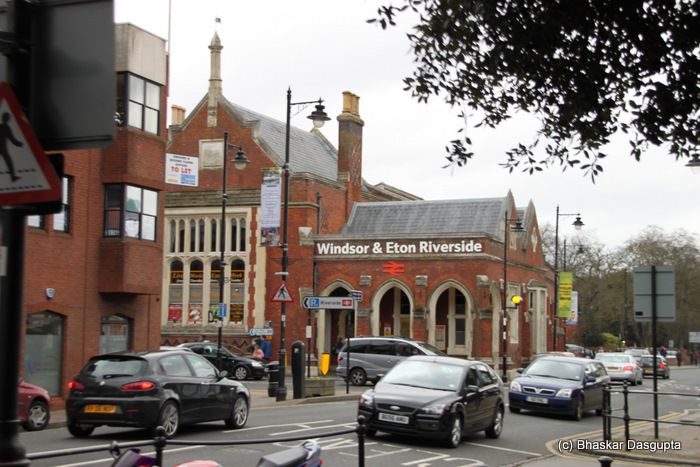 We walk on a bit and stop at the train station and then walk back.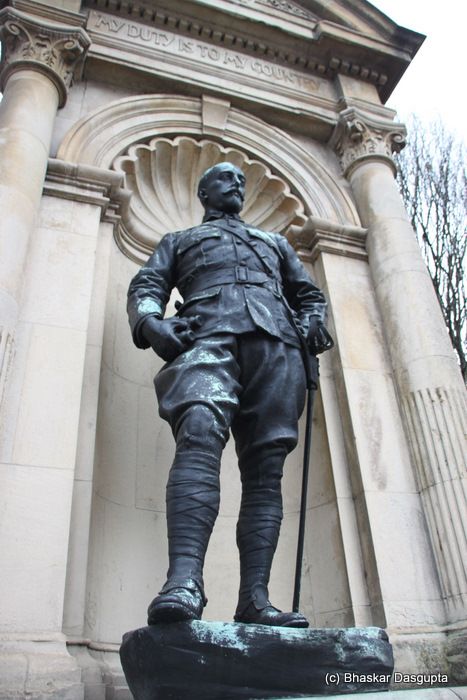 This is a statue of Prince Christian Victor, grandson of Queen Victoria. Curious factoid, he was the only member of the British Royal Family to have ever played in First Class Cricket level. He seems to be an active warrior, winning many medals, but he died during the Boer War aged just 33. A favourite grandson of Victoria, who knows what might have happened if he had lived.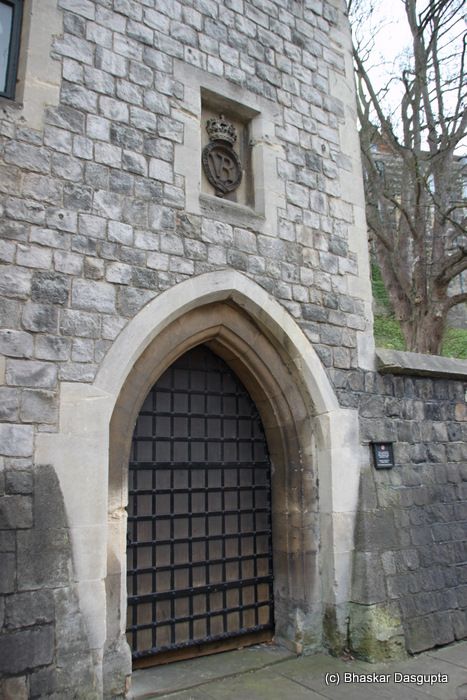 Is this the entrance to the Dungeons? And you can see VR on the crest at the top, Victoria's crest presumably.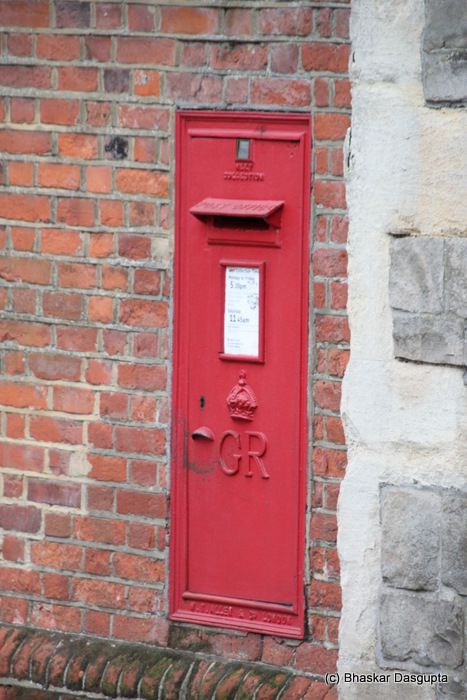 See the GR on the post box? That shows that this box was installed in the reign of King George V.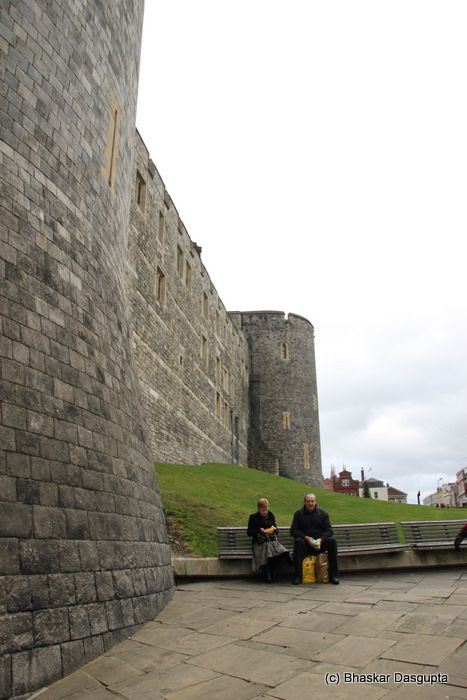 After a good lunch of Thai food, we walk to the castle. Turning the corner. On the left is the Curfew Tower. This dates back to the 13th Century. It actually has a dungeon and has a sally port. The Castle bells are in here


A bust of Edward VII…hidden behind pigeon proof netting.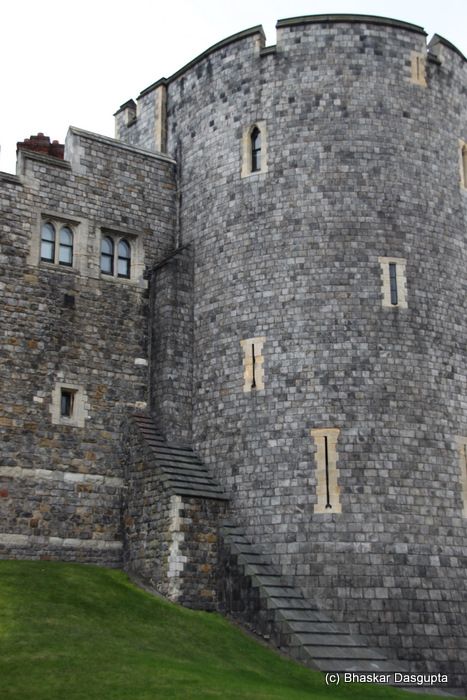 This is the King Henry VIII Gate, the exit.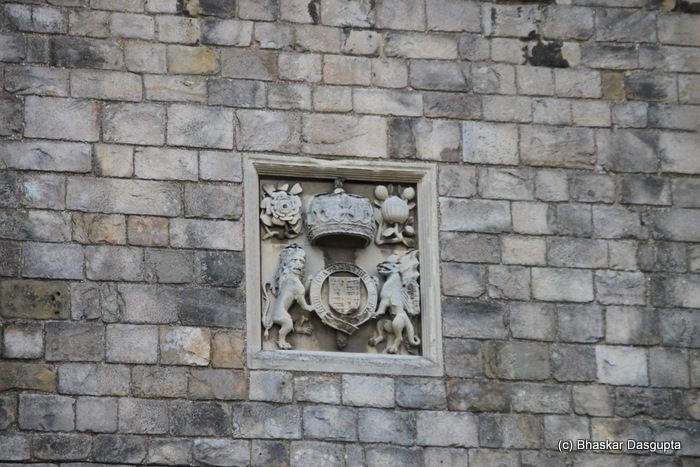 This is not his shield actually, this belongs to Catherine of Aragon, his first wife. She was a great believer in Women's education. Very smart lady, too bad she couldn't produce a son and Henry went off to get new wives. She got divorced and then died very poignantly. This is the letter she wrote to that idiot Henry VIII when her death was near.
My most dear lord, King and husband,
The hour of my death now drawing on, the tender love I ouge [owe] thou forceth me, my case being such, to commend myselv to thou, and to put thou in remembrance with a few words of the healthe and safeguard of thine allm [soul] which thou ougte to preferce before all worldley matters, and before the care and pampering of thy body, for the which thoust have cast me into many calamities and thineselv into many troubles. For my part, I pardon thou everything, and I desire to devoutly pray God that He will pardon thou also. For the rest, I commend unto thou our doughtere Mary, beseeching thou to be a good father unto her, as I have heretofore desired. I entreat thou also, on behalve of my maides, to give them marriage portions, which is not much, they being but three. For all mine other servants I solicit the wages due them, and a year more, lest they be unprovided for. Lastly, I makest this vouge [vow], that mine eyes desire thou aboufe all things.
Katharine the Quene.
But she had her revenge after her daughter, Queen Mary I, declared that she was the original and only queen. Curiously, she was called as Bloody Mary because of her penchant for burning religious dissenters at the stake, but we are getting away from this.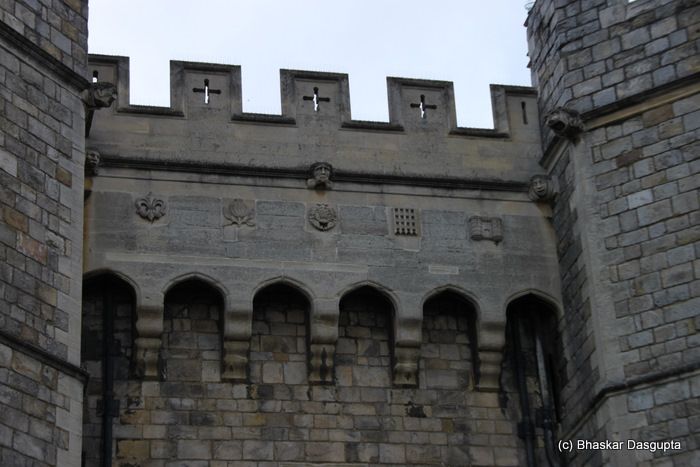 Various shields line the top of the gate.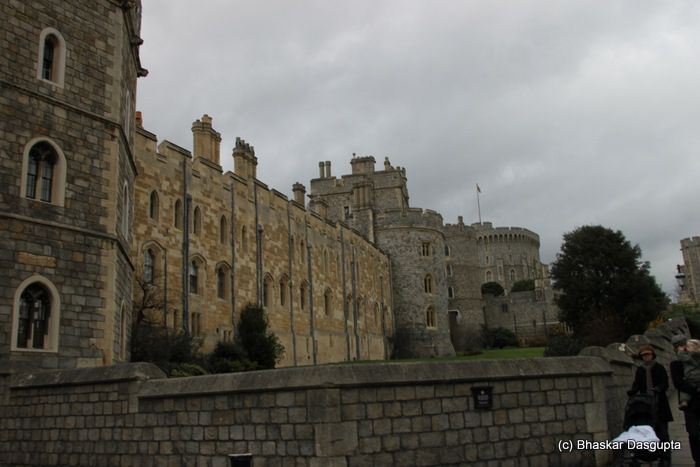 The lower ward.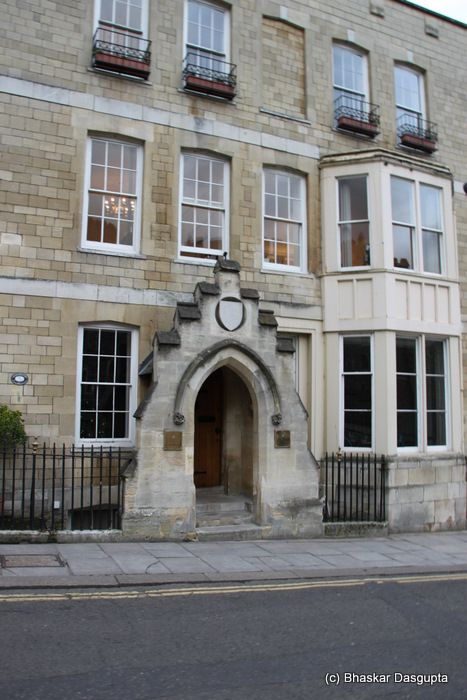 Some famous people living in front of the gate.


Did you see the beautiful lamps capped with a crown? Lovely.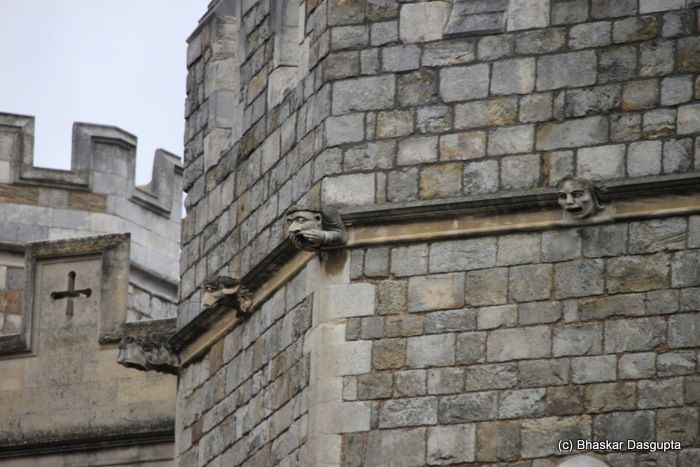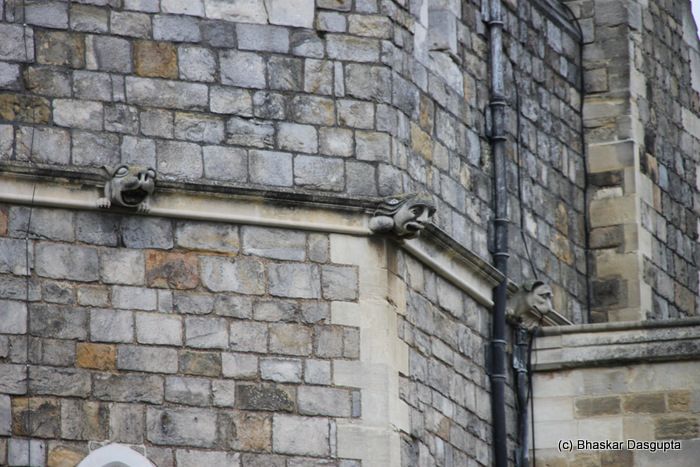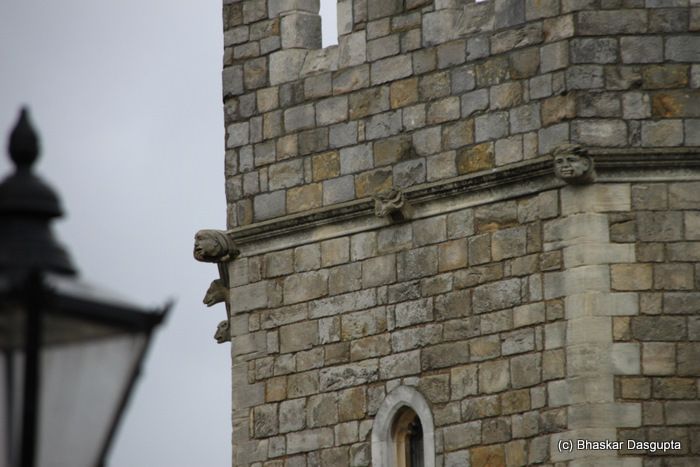 I love these mason's fanciful carvings. The stone masons would make these funny faces and mount them on the pillars and walls. Usually they are hidden out of sight way up in the heights, but for some reason, these were down on the first floor where you can see them.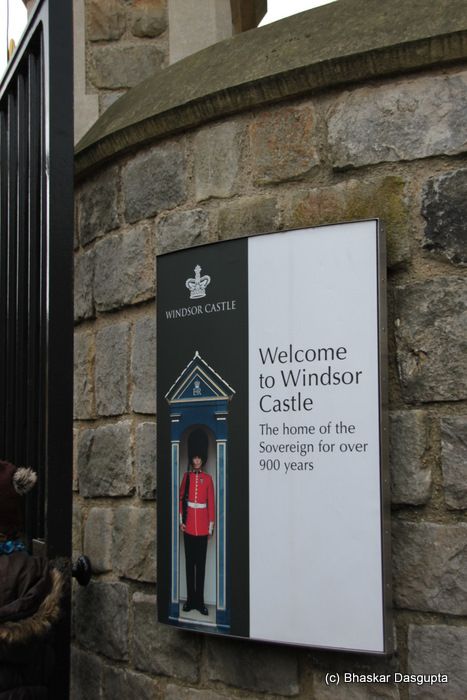 We turn the corner into the ticket office.


The flag is flying, which means that the Queen is in residence.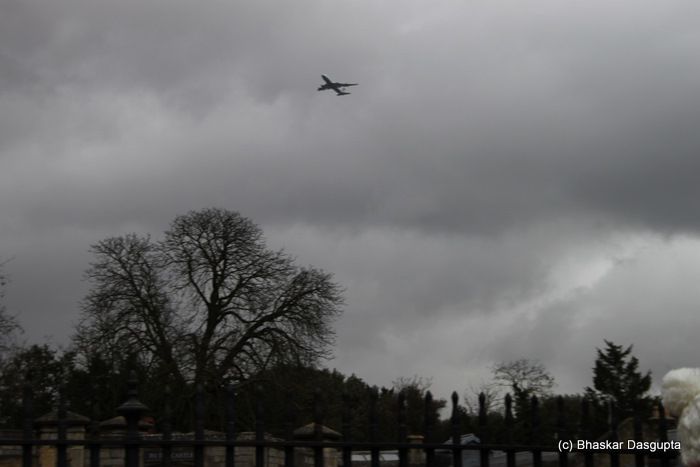 A plane taking off from Heathrow…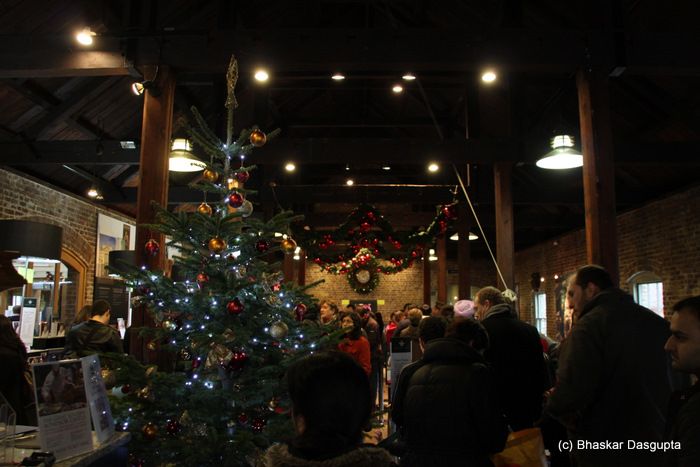 Its just past Christmas so the tree is still up.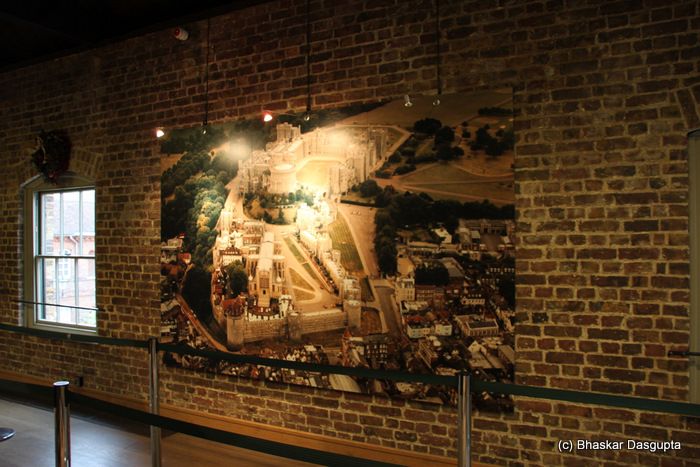 An aerial photograph of the castle.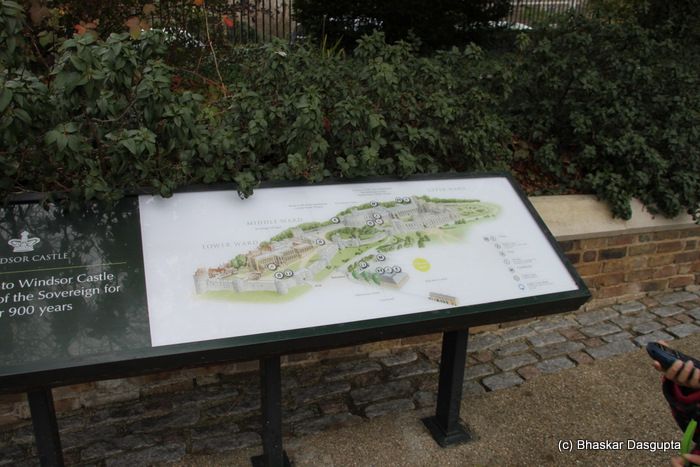 After some serious security checks which were like airport style checks, we get inside, collect the headsets and move off into the castle. Here is the slideshow if you wanted to see the full bunch of photographs.