We decided to take the train to Lucknow and I took some photographs of the New Delhi train station. We arrived at the station a bit earlier, our train wasnt on the platform, so we decided to go get a cuppa tea. Anyway, had some time.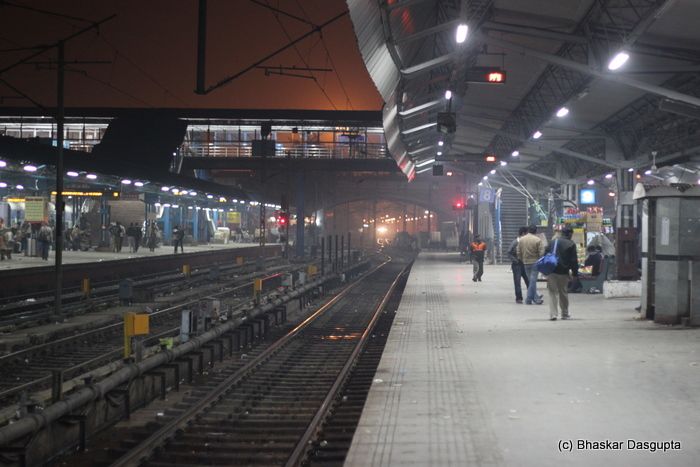 Sangeeta also wanted to go check out the bookstores to see if they stocked her book. They didn't.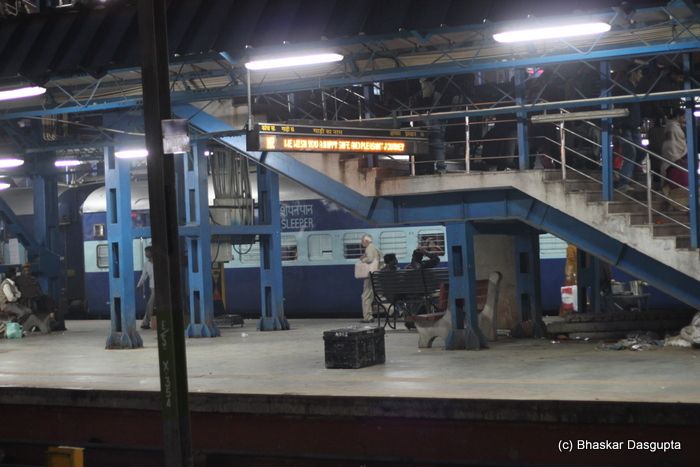 The rails disappearing into the distance.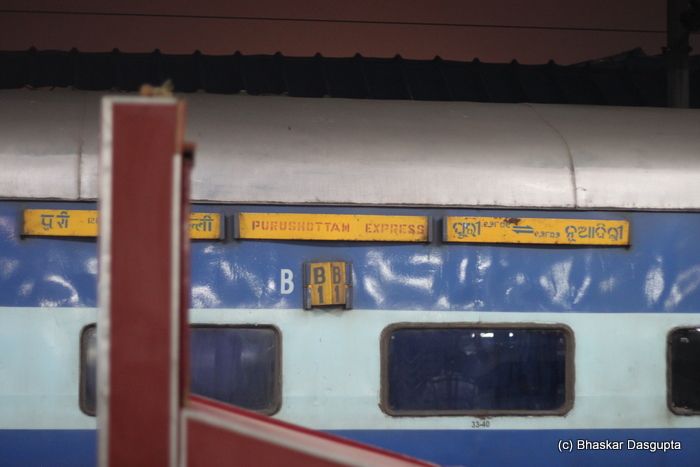 Then a train landed on the platform. Not our train, I am afraid. Its the Purushottam Express which is going to go from New Delhi to Puri in Orissa State. You can see the train signs in Hindi, English and Oriya respectively.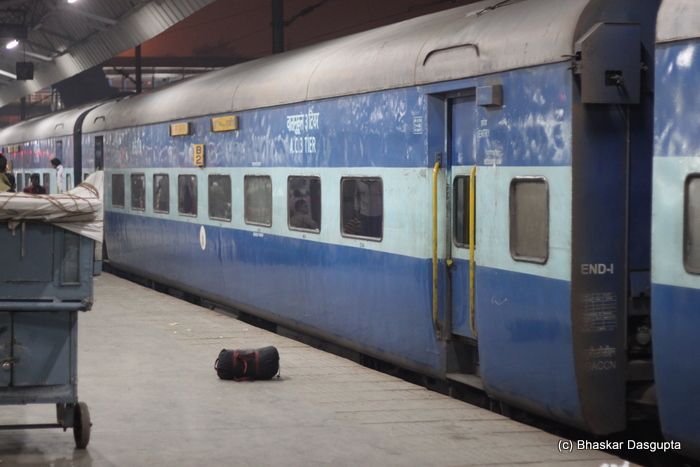 Somebody left the bag on the platform.


What is he doing with that stick?


That means that it is an Air Conditioned Coach with three sleeper births, one on top of another.


You can check your weight. With flashing lights.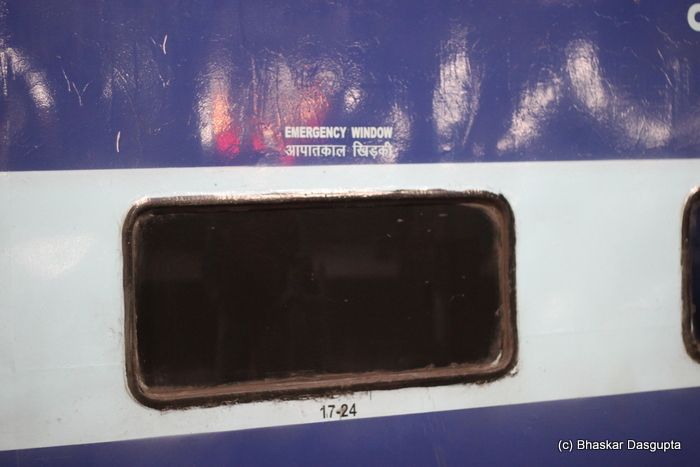 Emergency Window. Its not a window to be used in emergencies to peer out of. It means that you can knock this window out in case of emergencies and escape.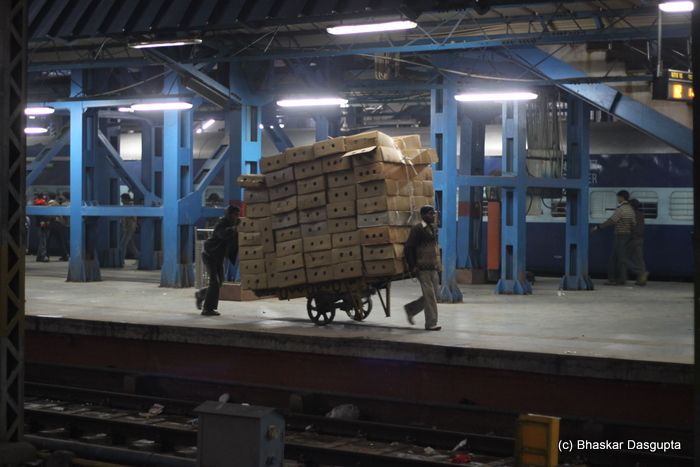 Chickens being carted around. Why did the chicken cross the platform then?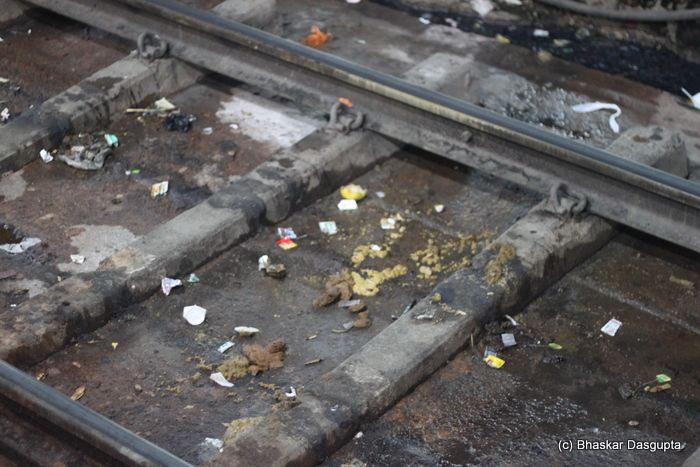 And the typical offering to the platform gods. Bleah!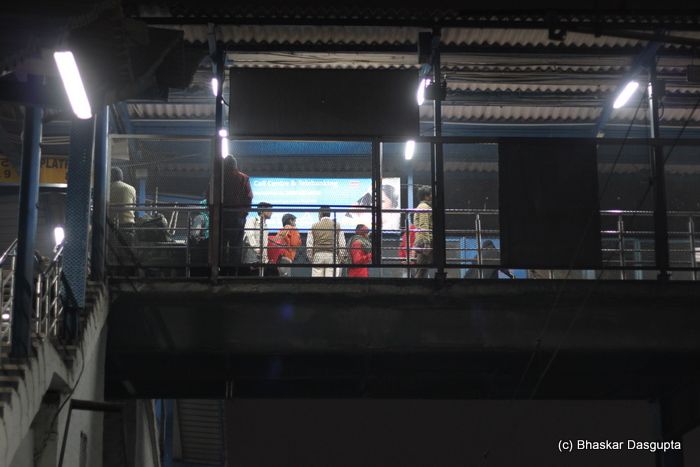 Sitting on a tiny piece of cloth, warmly bundled up, waiting for their train.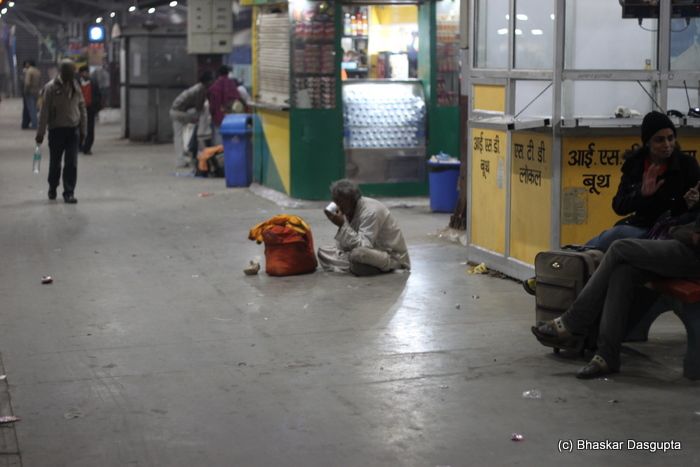 Finishing off dinner presumably.


Man, that's a bit dangerous. This is the unreserved compartment.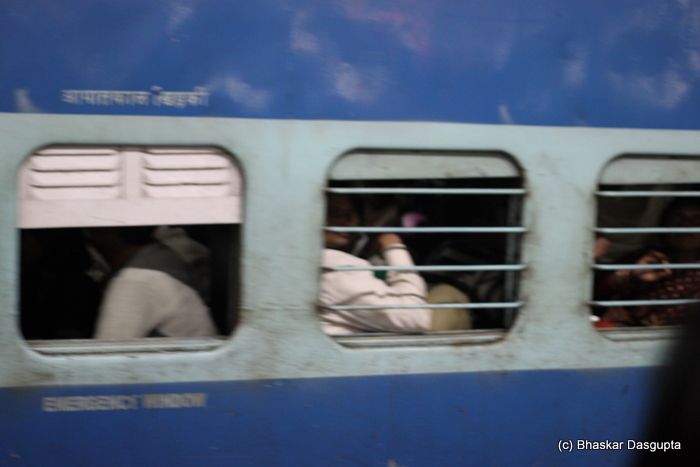 The train is leaving…some windows have bars, some dont.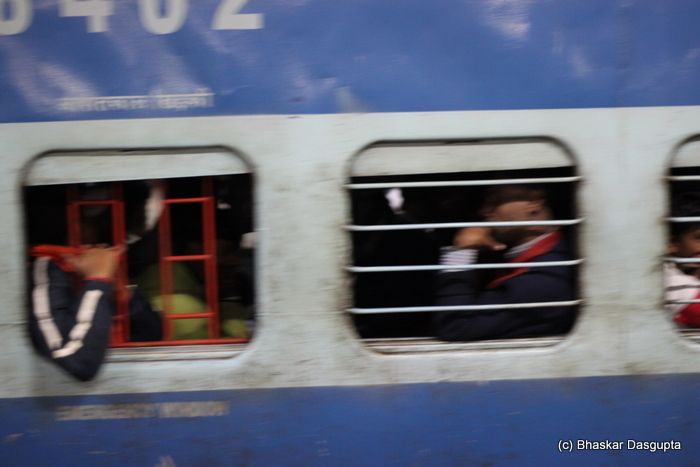 The emergency window does have bars. Bit of a challenge to get out then, no?


I love this usage of Hindi and English. The words in Hindi are amusing. The first two words are "Upper Capacity" in Hindi. So far so good. But the last 2 words are Hindi literal phonetic translations of Parcel Van. Heh.


The sign for New Delhi Train Station.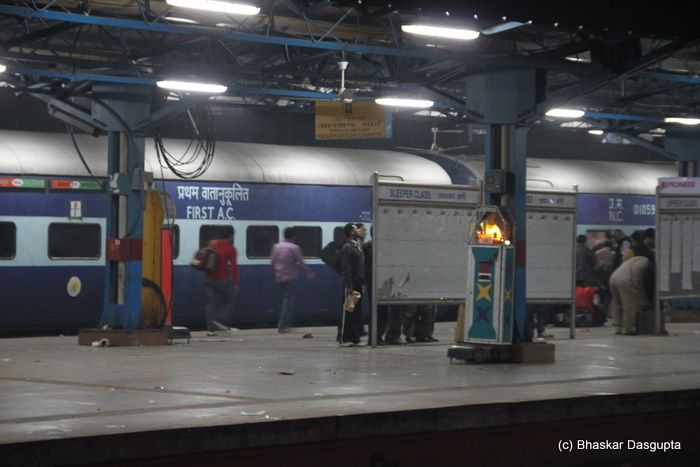 First Class Air Conditioned Coach.


A tea stall. I had loads of tea there.


Here's our train pulling into the station.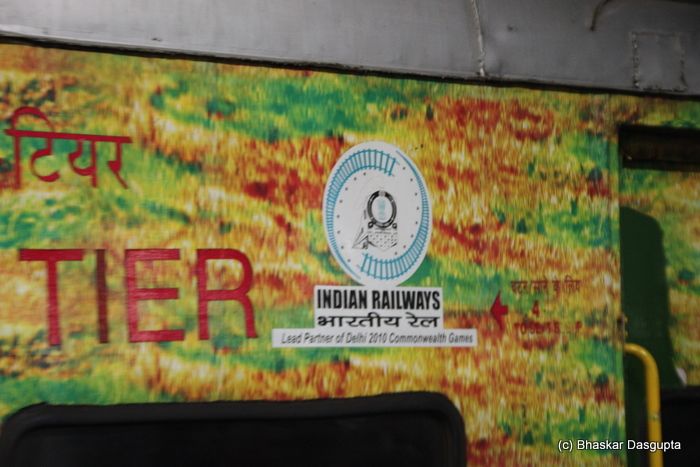 Some very strange paint on this coach.


The water fountain. Dodgy, very dodgy.


A travelling mobile tea and snacks cart.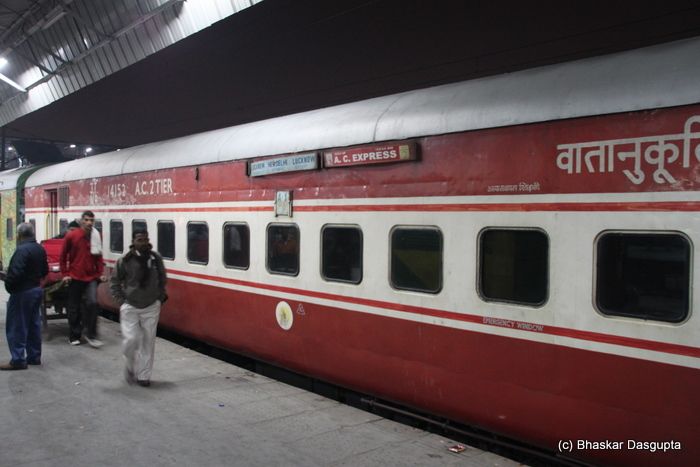 A pillar holding up the roof. What's with the garland?


Checked out the bookstore. And the man on the left has a whole tribe of locks around his neck.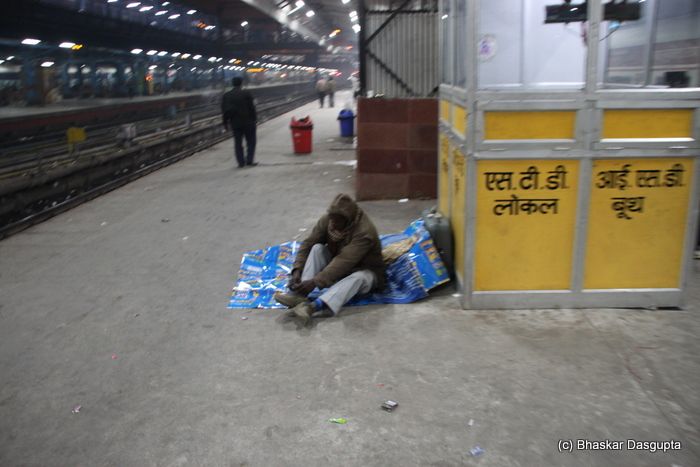 Somebody getting ready to settle down on the platform.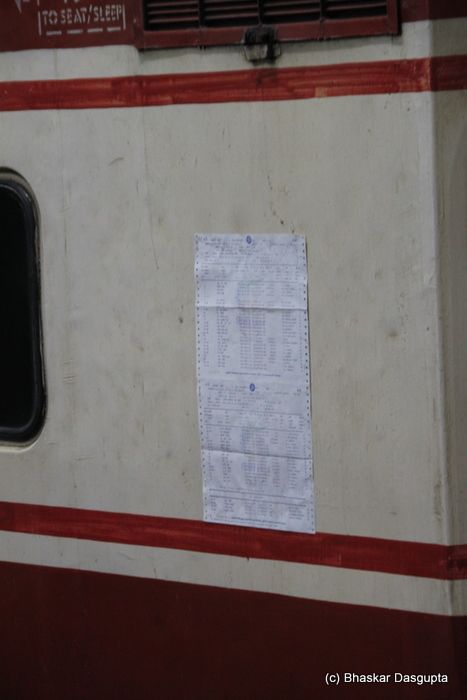 The old dot matrix printed reservation sheet. When I was a teenager, this list used to be a goldmine of information for guys wanting to pick up girls, as you would be able to find out what's the name of the girls, what are their ages and which seat/berth they were occupying. Many a fine conversation and hanky panky started with this list. :)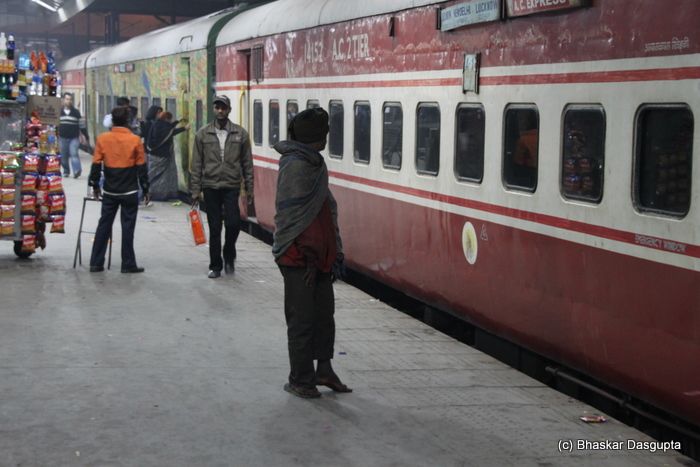 Ok, I have to board now, so have to close this essay off now. Here is the slideshow with more photographs.