While going to Usha's dance recital, I managed to get there few minutes before so decided to take some photographs of the London street scene just at sunset. Not much to say about the photographs.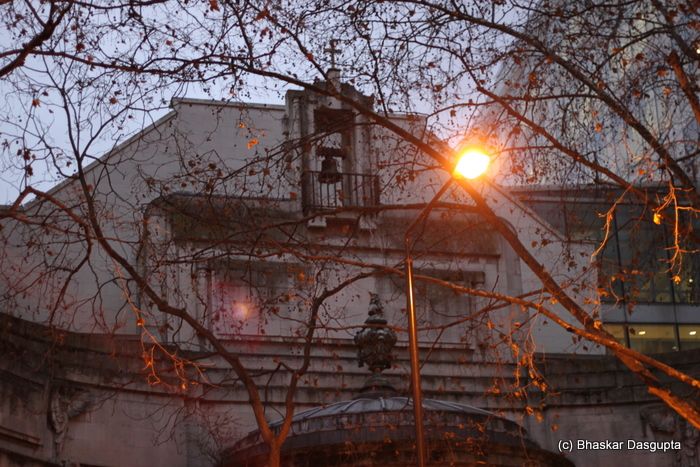 Bells. Almost like a Spanish Mexican church, no?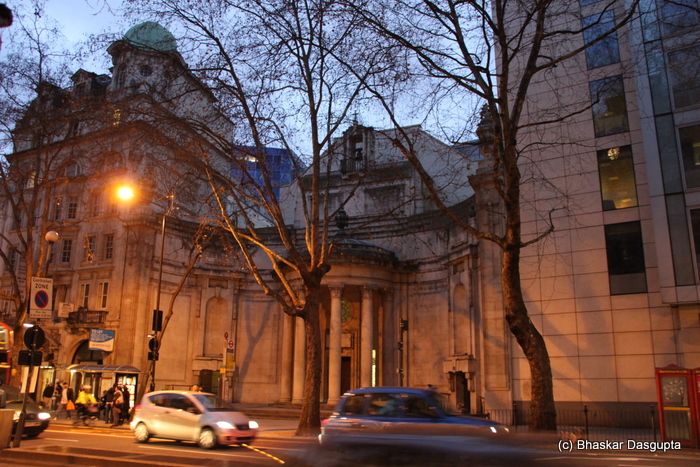 Lovely building. I wonder what's it for?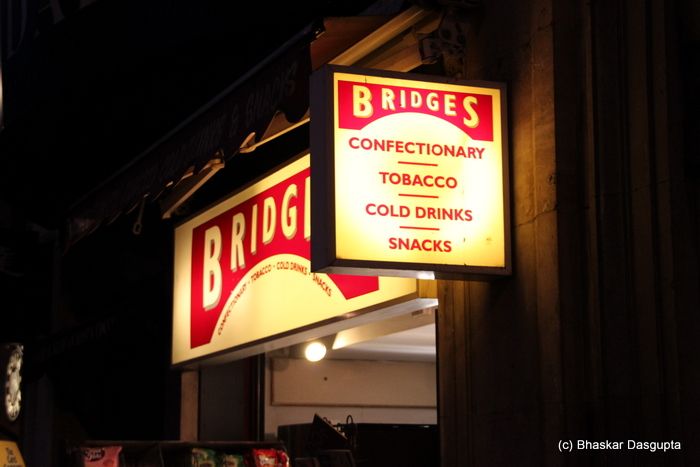 The Metro Bank, its creating waves in the banking circles.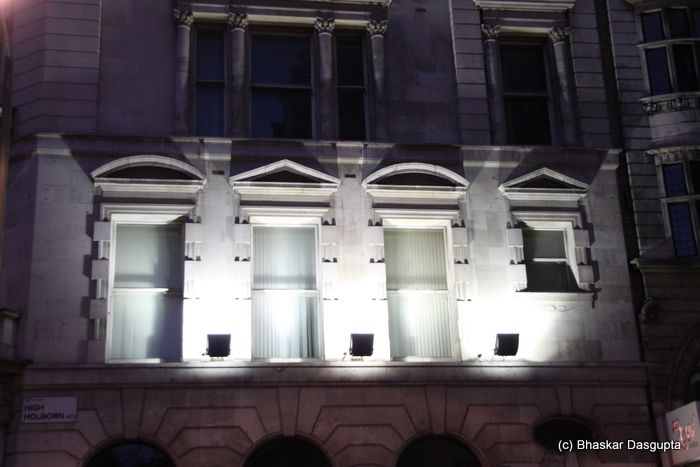 Strange highlighting of the building.


A view of the underground signs from the other side.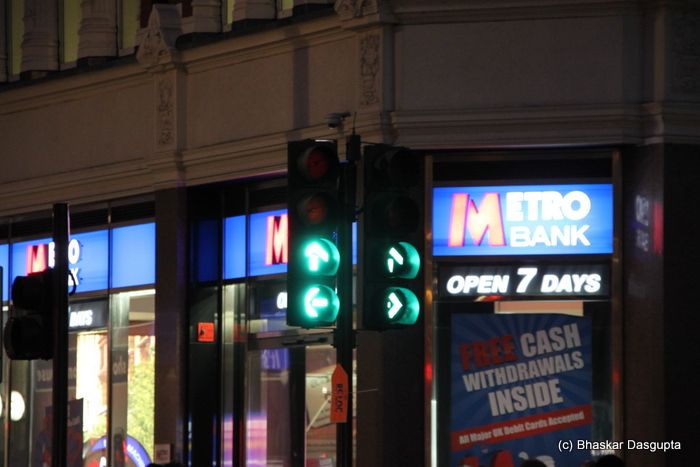 Red and green lights.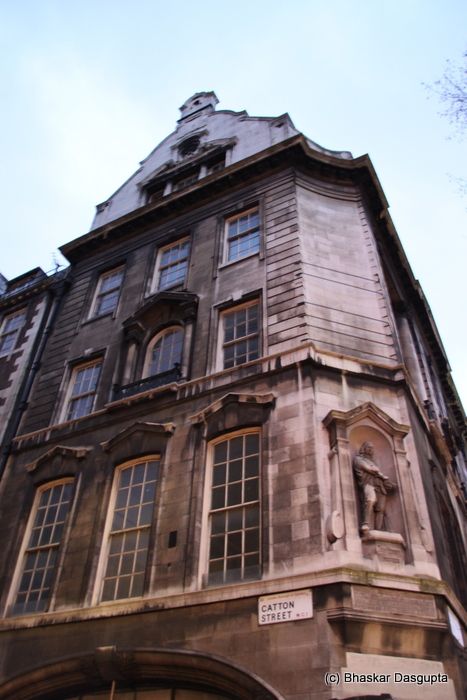 Looks like something out of a mad Ludwig Castle no?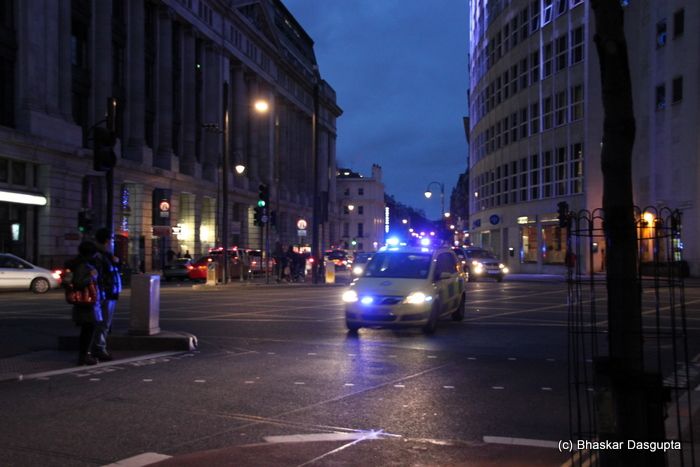 An ambulance rushing off to somewhere.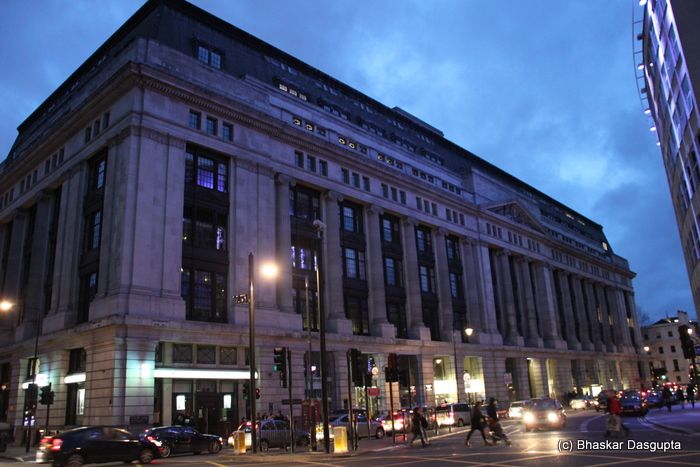 Looks like one of the soviet era buildings, blocky and faintly threatening.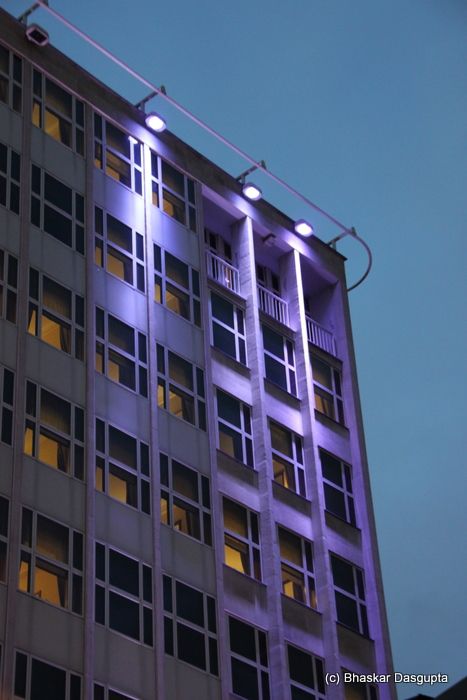 Ok, here's a hint, if you do want to highlight buildings, then do make sure that all the lamps are on otherwise it looks scabbier.


When God's light starts getting turned off, the headlights come on.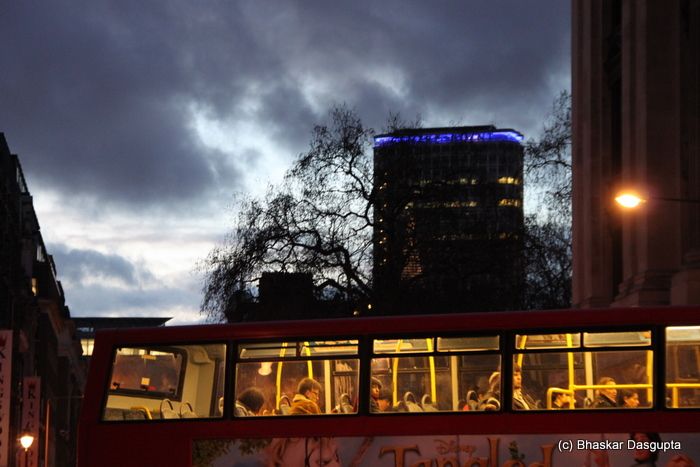 Warmly lighted top of the bus.


A lovely room lined with books.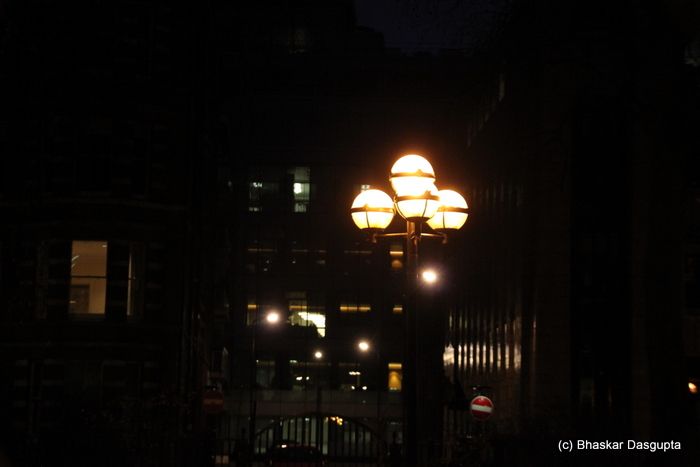 Lamps in the dark.



Buses disappearing down the road. Here is the slideshow if you wanted to check the photos without the crappy captions