The Brighton Pavilion is an extraordinary building. It is like somebody picked up an Indian Palace from Rajasthan, sliced off some of the facade and some rooms with a roof, and plonked it in the middle of the UK. Well, to the south of the UK at least.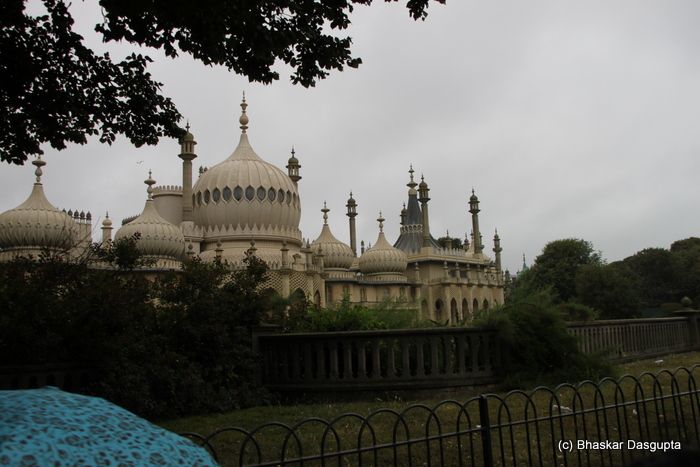 As I came around the corner, this sight burst into view. Can you imagine? Totally unaccepted.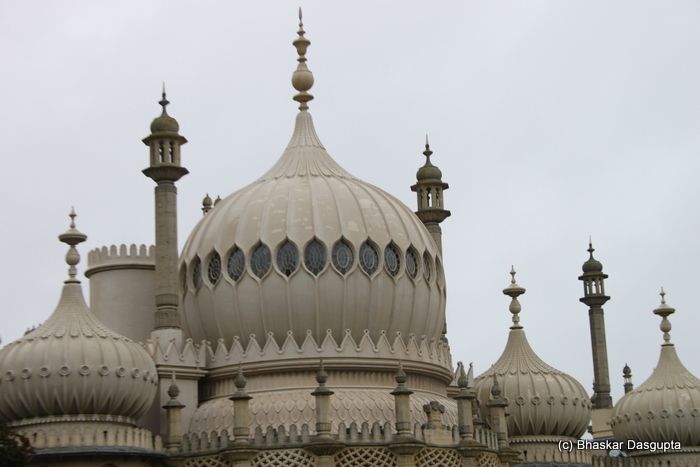 With nice little onion domes, classical Indian (mishmash) architecture picking from Mughal, Rajasthani, etc. etc. areas. The history of the pavilion seems to be all over the place. And the colour of the building is a rather boring cream-grey colour. Anyway, this version of the building was built between 1815 and 1822.


The centre piece is supposed to look like a tent, but also has pillars on the sides. This building and its previous avatars were supposed to be the "holiday" home of the Prince of Wales back in 1786 and from there on, this building just "growed like Topsy" and changed till it has become this extraordinary monstrosity.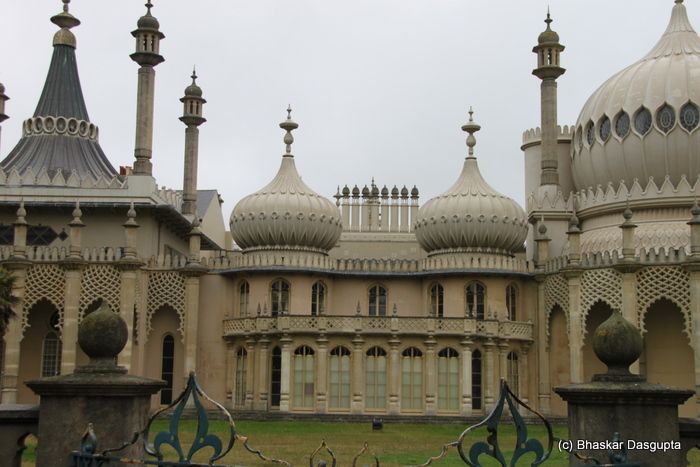 The light wasnt good and it was raining as well, so perhaps I am not catching it at its best, but it just looked too strange. Totally out of synch with the rest of the place.


The balconies, the corridors, tall windows, so alien to all Victorian and Regency era buildings. It must have been a pain to heat back then.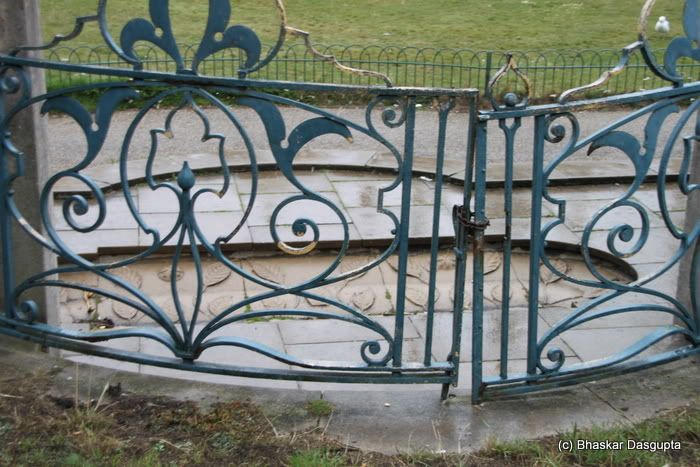 Good wrought iron gates, sunken ponds with carved leaves.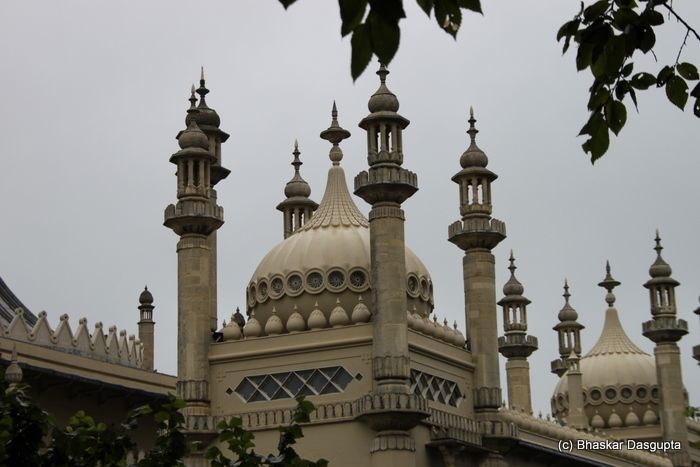 Another view of the domes and pillars/minarets.


Some areas looked good, like this covered corridor.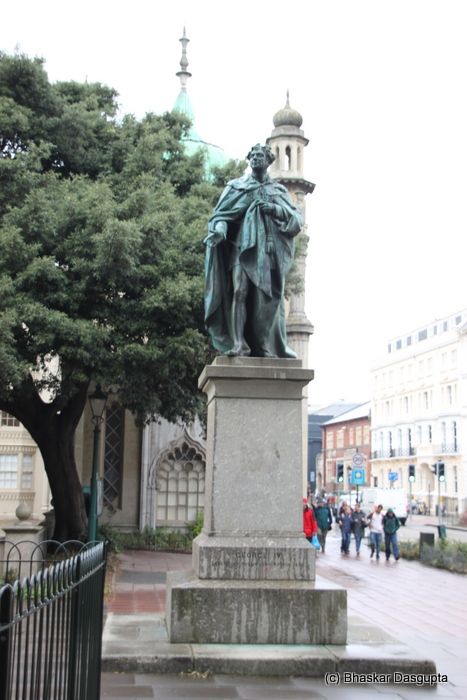 Moving around on the side, you see these two statues. The chap on the left is George IV, the man who got this built when he was the Prince of Wales and his successor, King William IV also stayed here. On the right is Queen Victoria who actually didn't like this Pavilion, considering that there was no privacy around the building.




Lots of trees around the place, and the pavilion is surrounded with a little strip of lawn and lots of trees. I suppose it would be ok but no, not impressed.




On the side, these are the entrances to the erstwhile stables. As I mentioned before, it is a bit of a strange beast. This building is not harmonious with its surroundings. Even now. This place is surrounded with fish and chip shops, some tourist pap shops selling Brighton Candy, loads of cars parked higgly piggly, the weather was atrocious. So not impressed at all. Still, I suppose one should go and see it. Here is the slideshow and here is the official website of this carbuncle. .