Here is a collection of photographs which can only be categorised as "misc".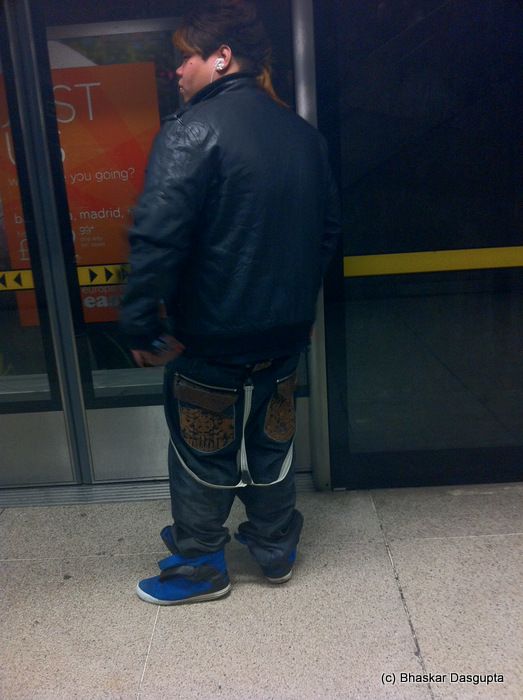 Just where do his hips start? Man, the chap looks weird. And those suspenders, hope he pees carefully..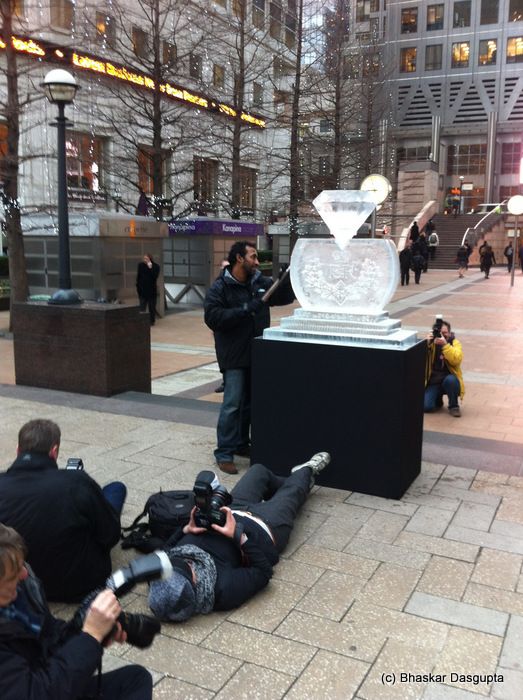 Walking into work and I see this ice carving session going on, this was to announce an ice carving festival..The reason why the photographer is on his back is not because the carver smells, but he is trying to capture the carving with the tall Canary Wharf tower in the background.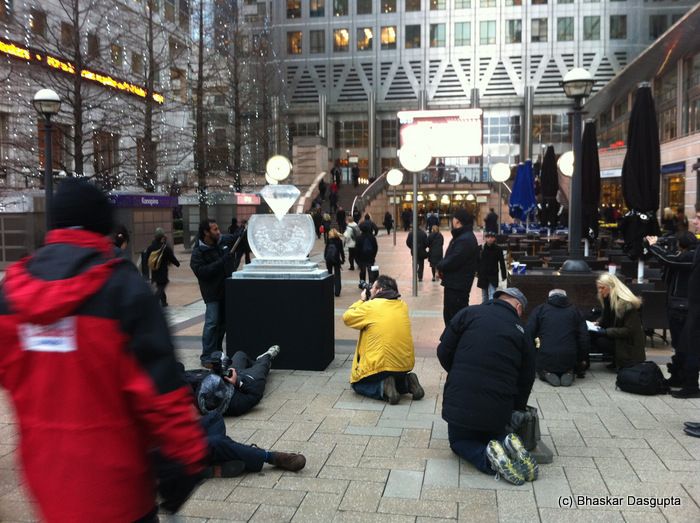 Dlivery? lol
Somebody has thrown out their fax machine. Its standing next to the post box, another technology which is going into history.


Hmmm, damn planes playing in the sky and making squares? or are they playing snake?


The hole in the cloud.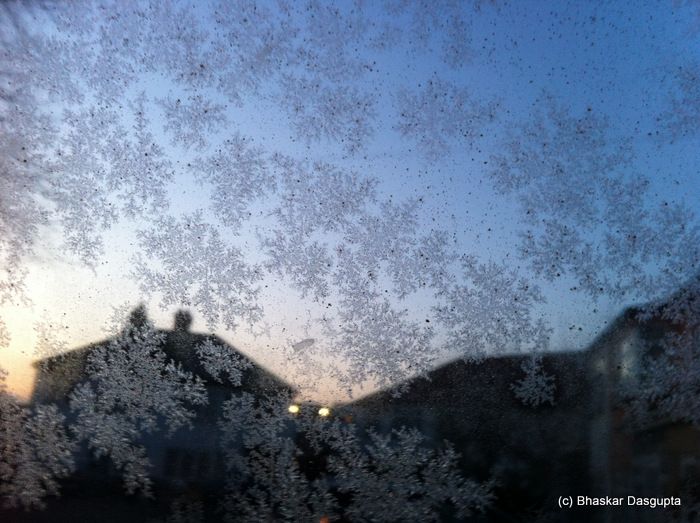 Snow crystals on the car window.


The light, the shadow of the tree, the man, fascinating.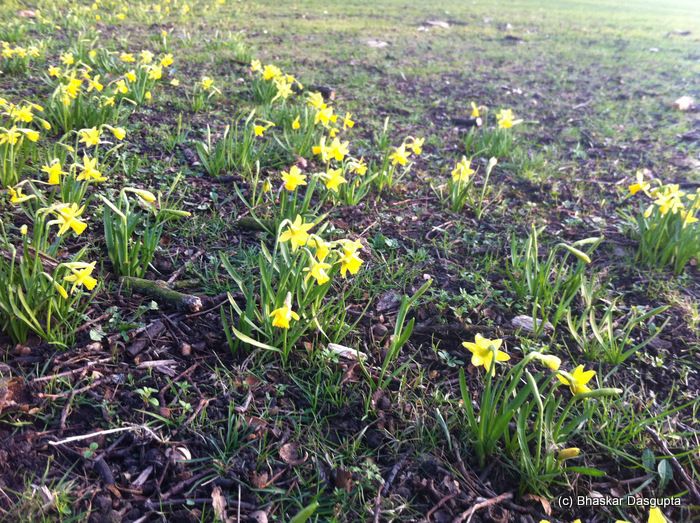 These are crocuses, as my friends have pointed out.