After getting a briefing on how to fly these birds and taking a tour of the birds, the falconer took us out into the field. The first bird was a Snowy Owl.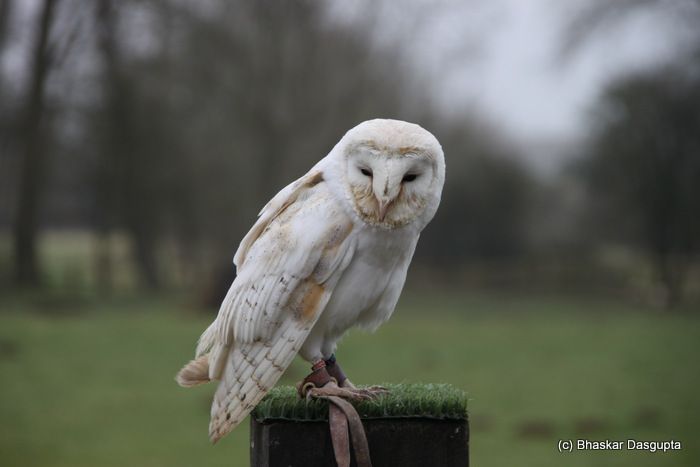 She scolded the falconer and then she took off on a flight.


And then settling down near one of the mole mounds.
Here follows a sequence of photographs that i took of this lovely little lady flying.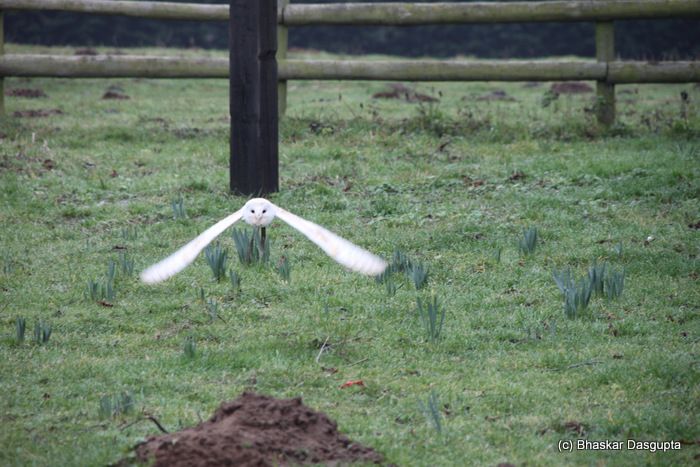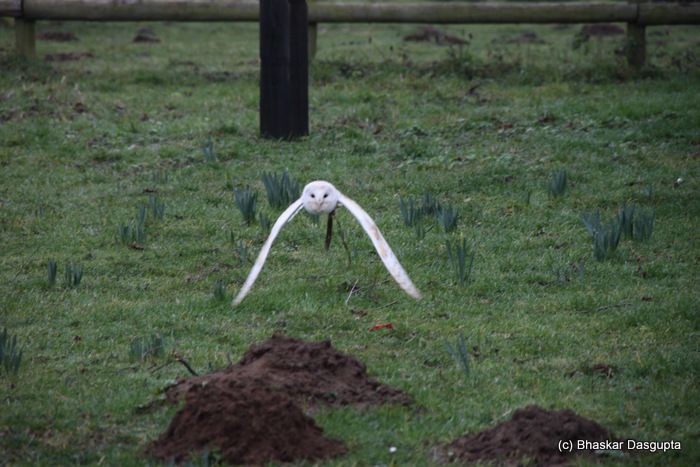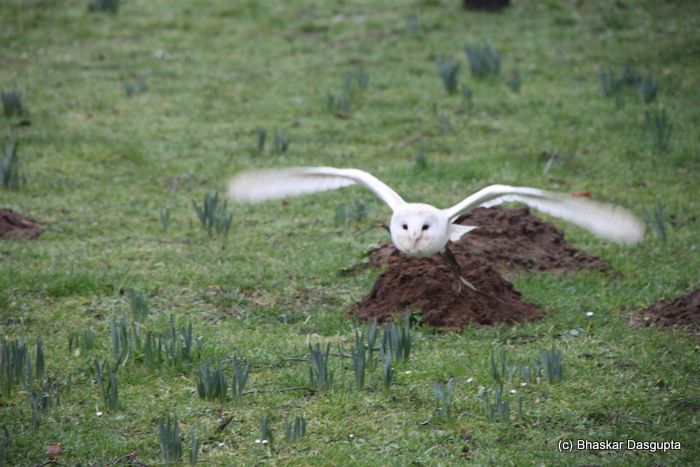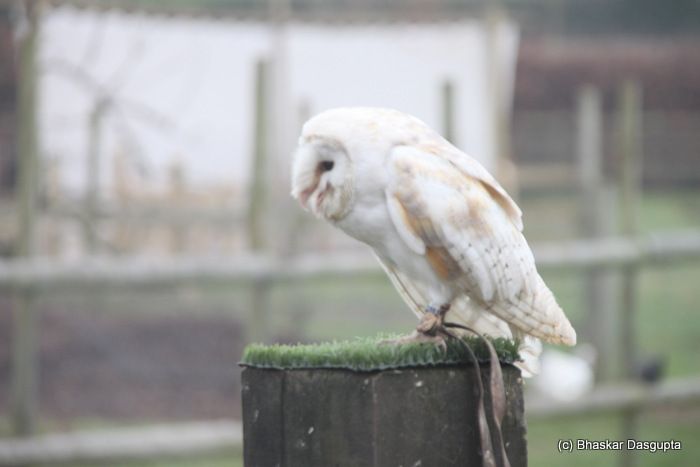 And she settles down again on the post. Then the falconer got Kannu to wear the glove and put her on the glove. See how she takes off circles and then lands back again on Kannu's arm.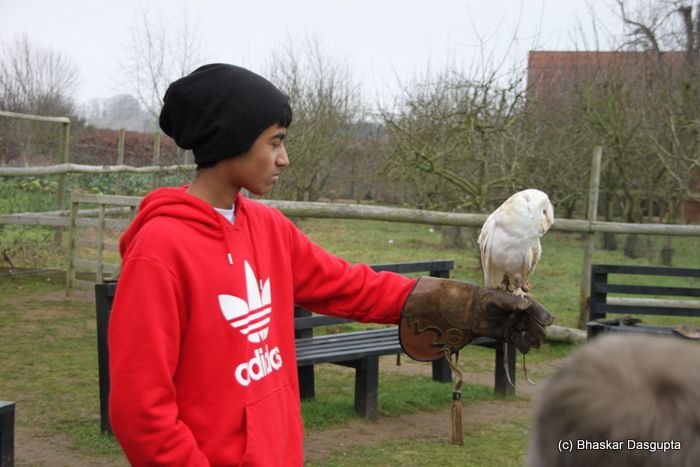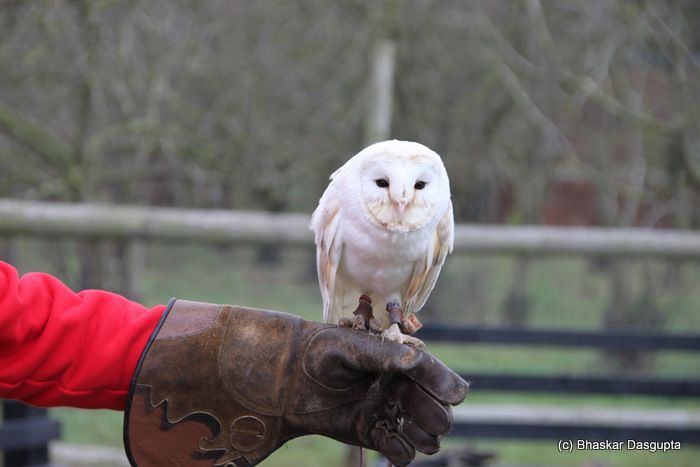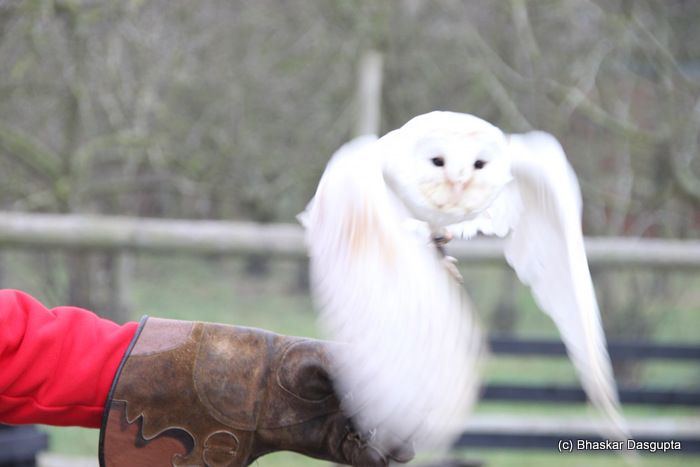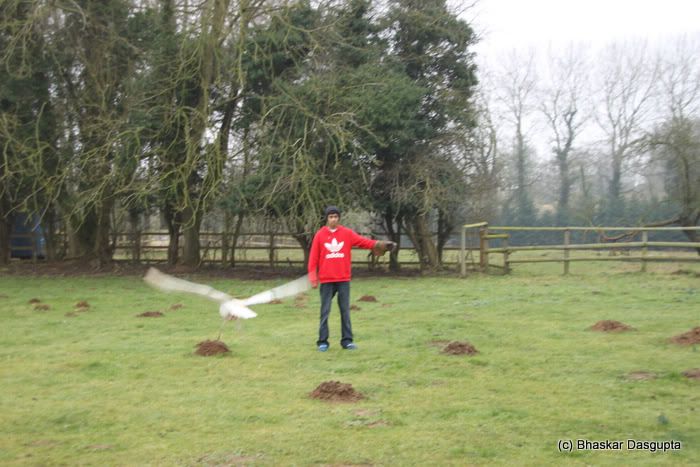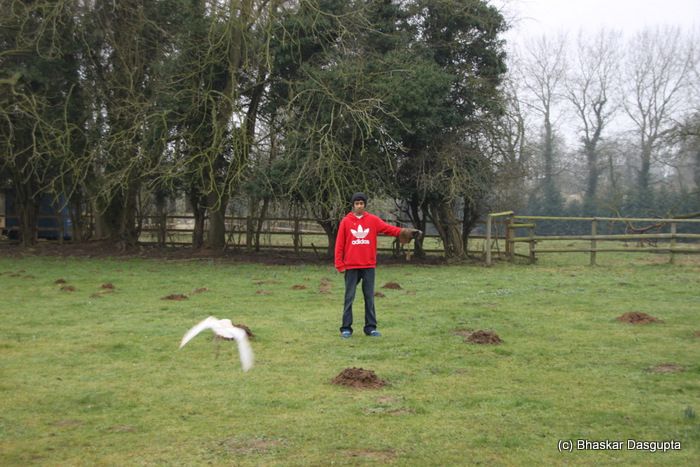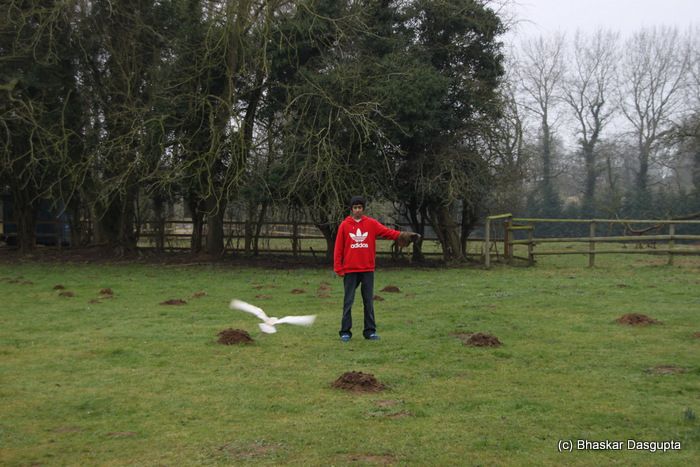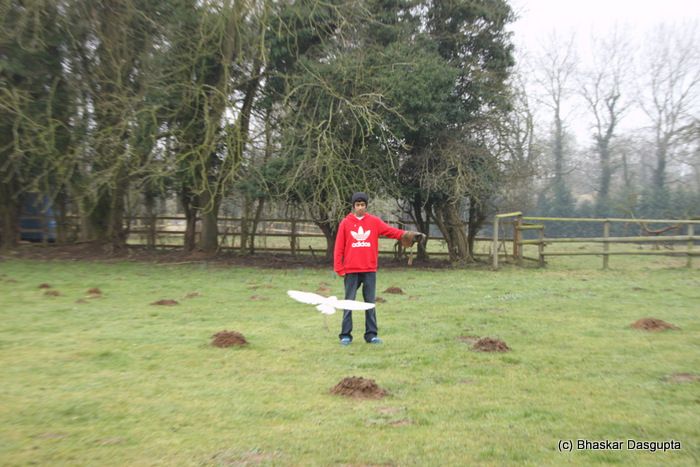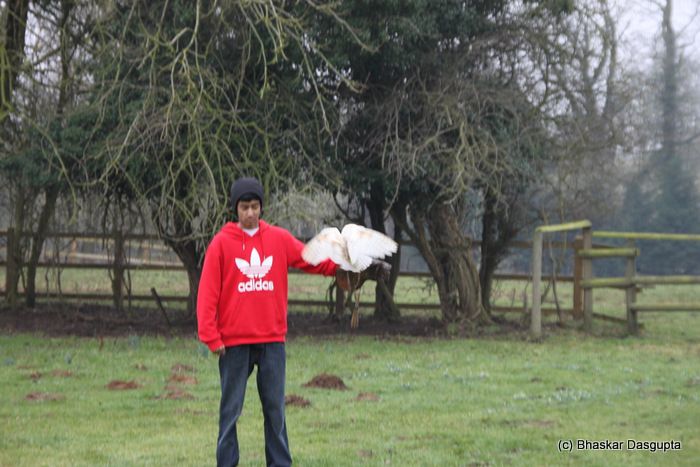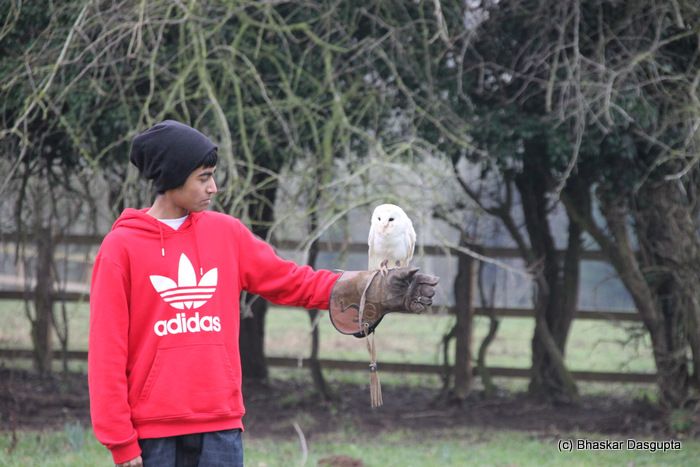 Cool beans eh? And what a handsome chap, even if I say so myself, lol.




Here is the falconer with his lady. Then he asked Kannu to go even further and then flew her.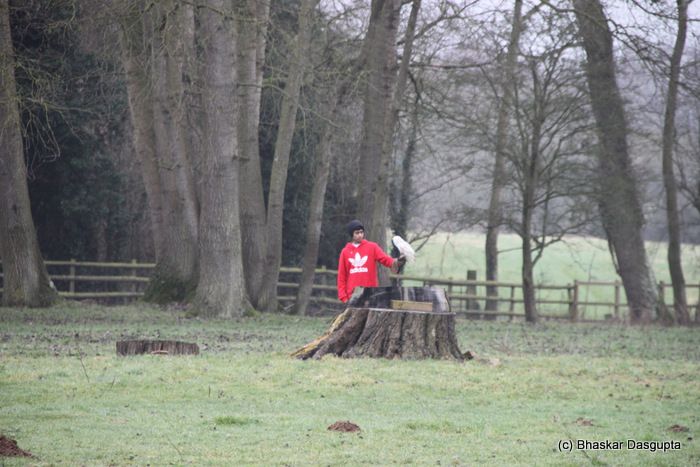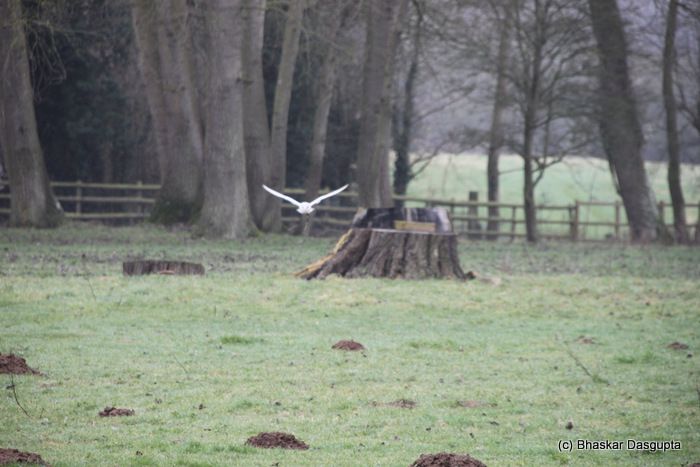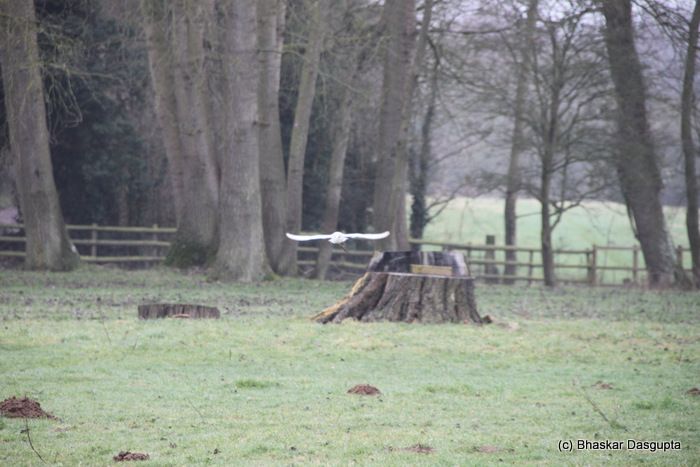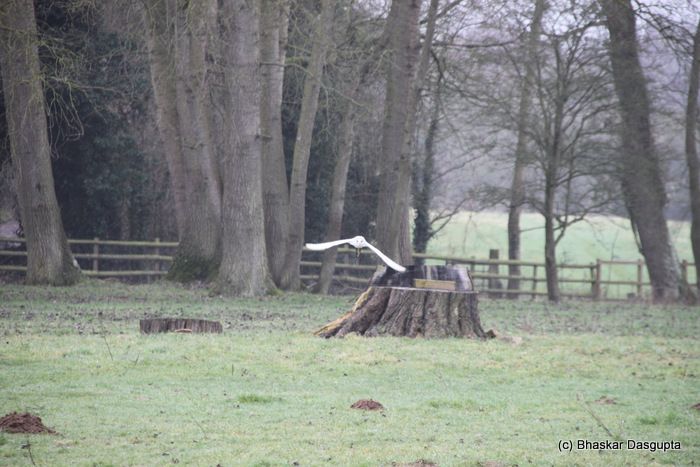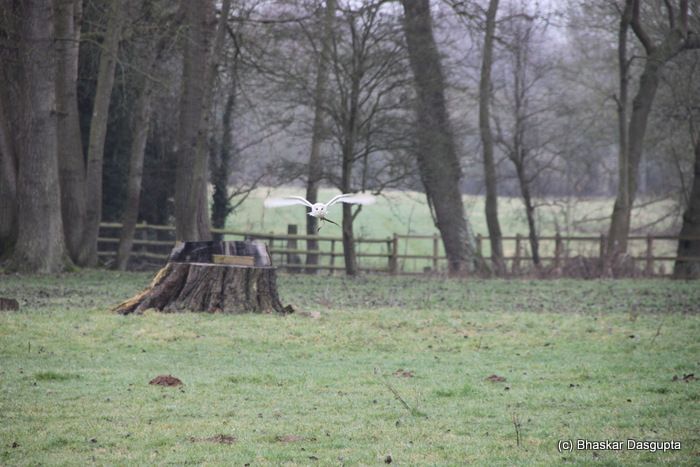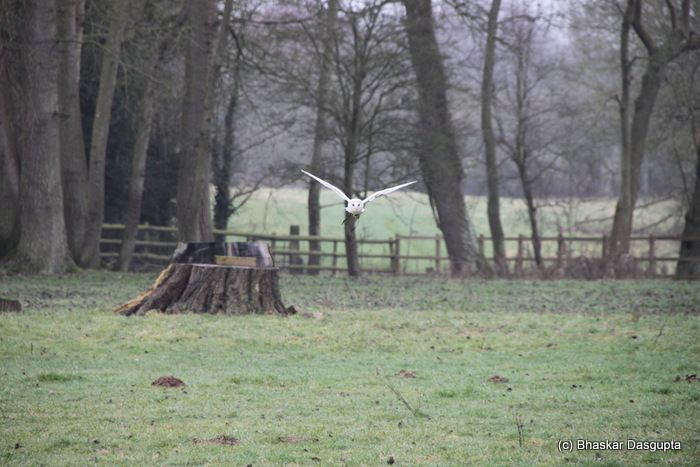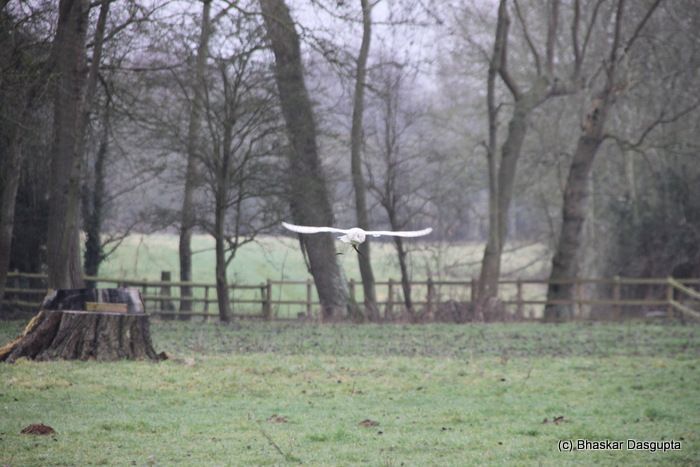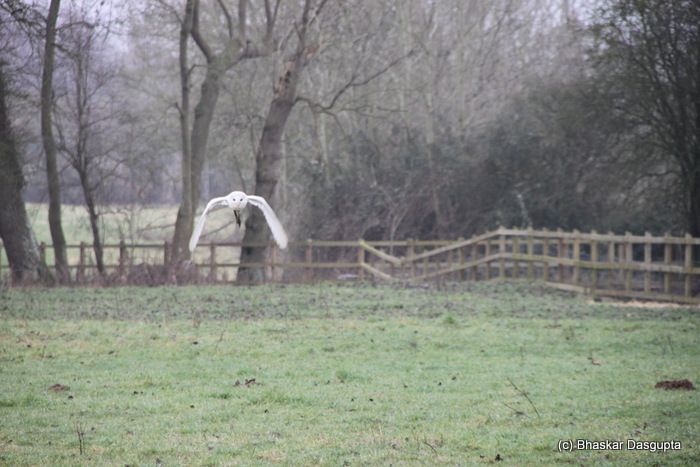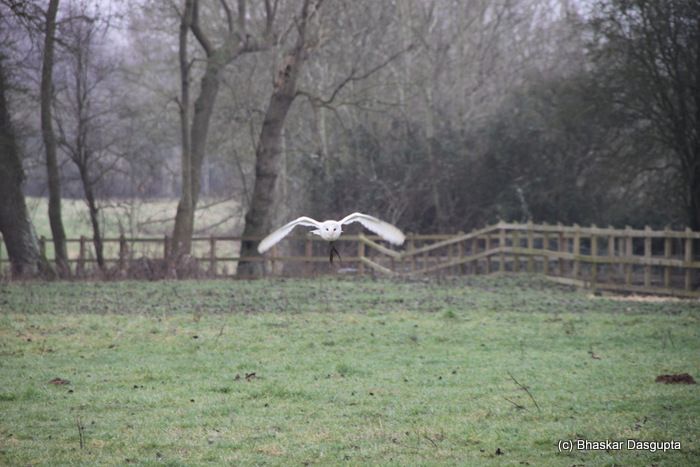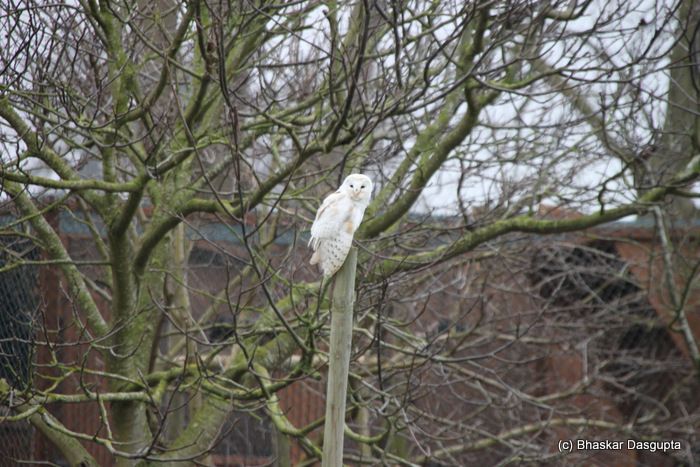 This time she went to sit on top of a pole and kept a beady eye out on the falconer.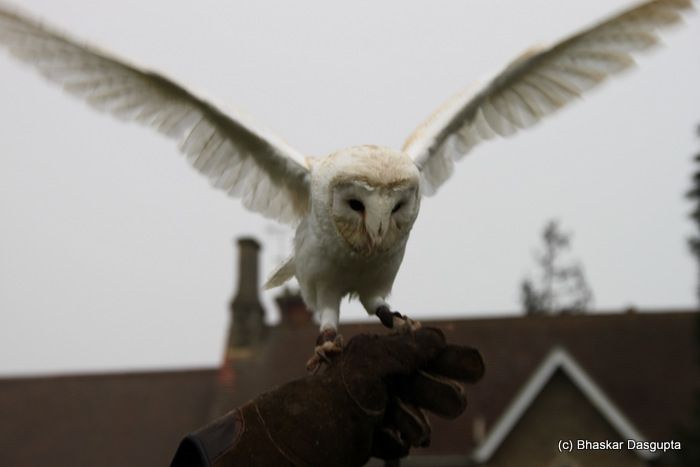 See what I mean? Magnificent.


Launching herself into flight again.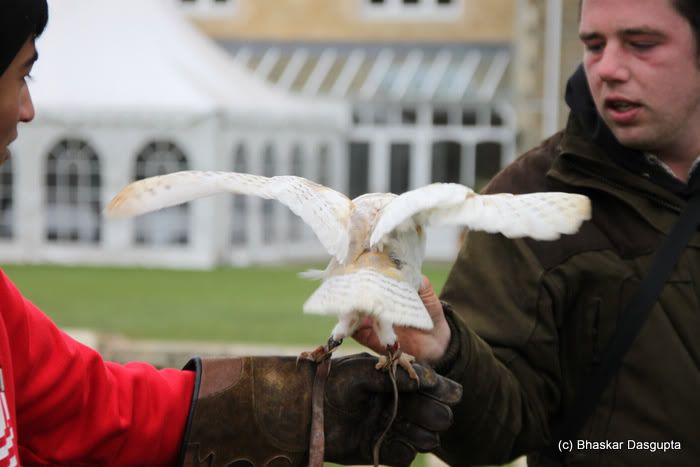 And another titbit.




She observed something on the ground.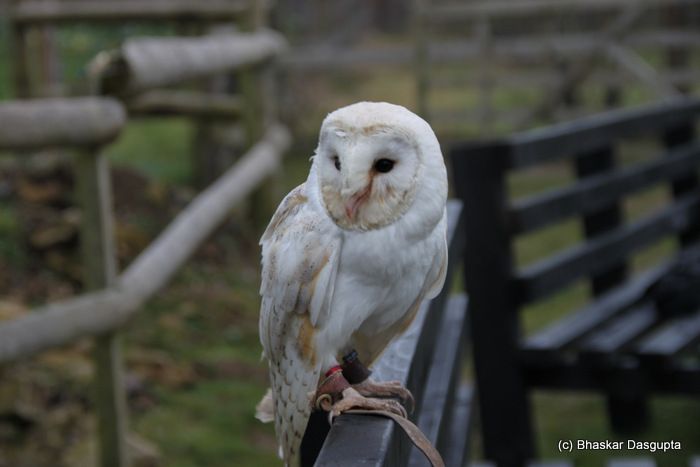 I like owls. They are majestic, they are whisper quiet, their eyes gleam with intelligence and then I grew up (and still do) worshipping Sarawati (the Goddess of Learning) whose familar is an Owl. Beautiful beautiful creatures.
Then she was taken back and put into her cage while they got the vultures out.