This is the second photo essay of our visit to the Falconry where we meet the birds on their perches or in the cages.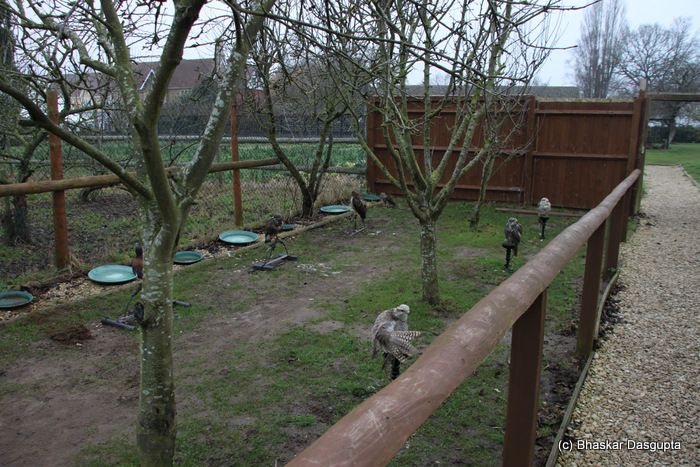 As we enter, there is this enclosure with birds on their perches, about 10 of them, 5 in each row. I would not dream of trying to identify them, but all of them looked like smaller birds of prey…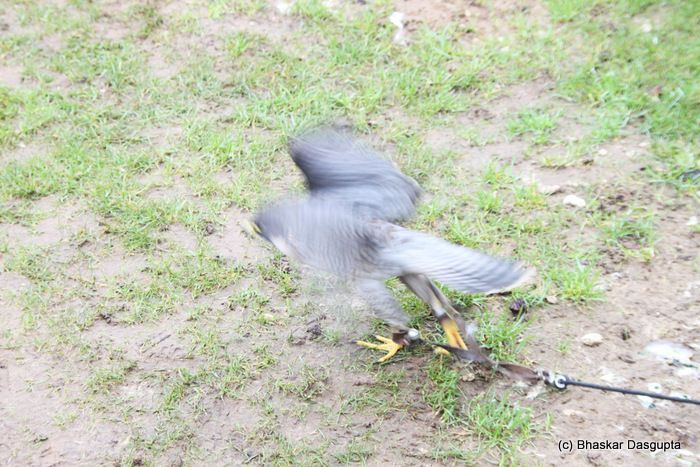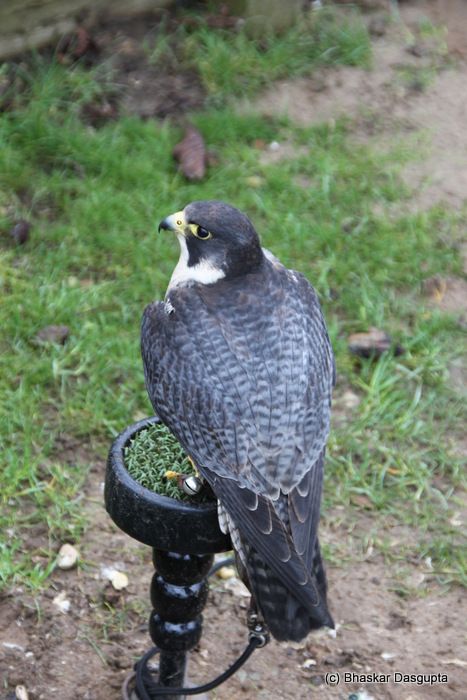 Spreading its wings…and flapping away, and then settling down.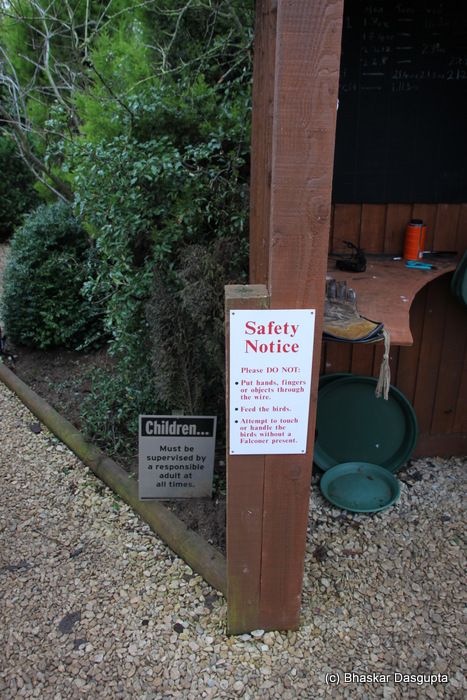 Various bits that you need, a hood, gloves, a remote controlled mic and feather pruning scissors or are they for pruning claws?


Not looking very happy inside the cage. Well, nor would I…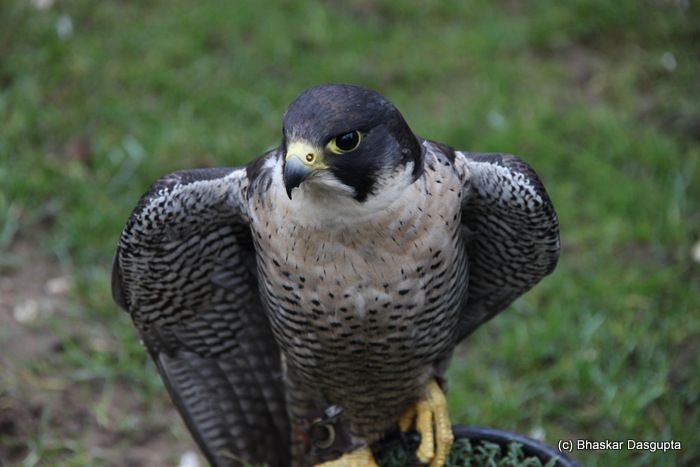 This is a beautifully neat looking bird, but just look at those eyes and beak, perfect killing machine..


Two Busby Male Buzzards in a cage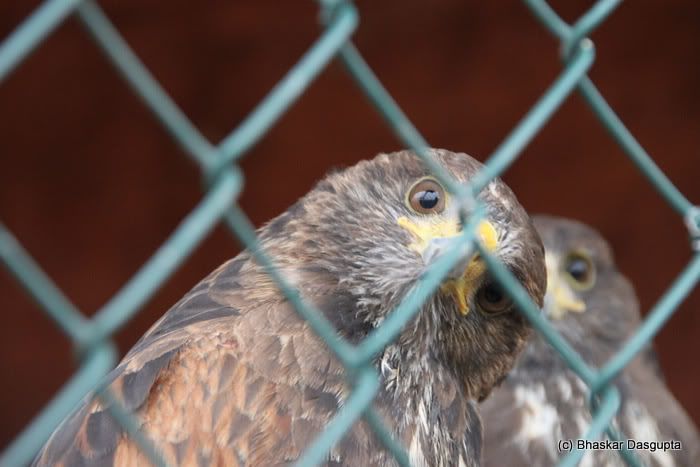 Then this spotted owl was brought out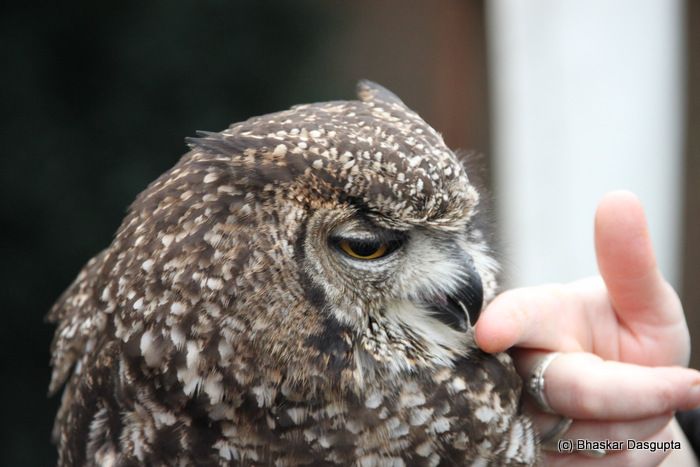 He looks so cute, but that brilliant yellow eyes just draw your attention, no?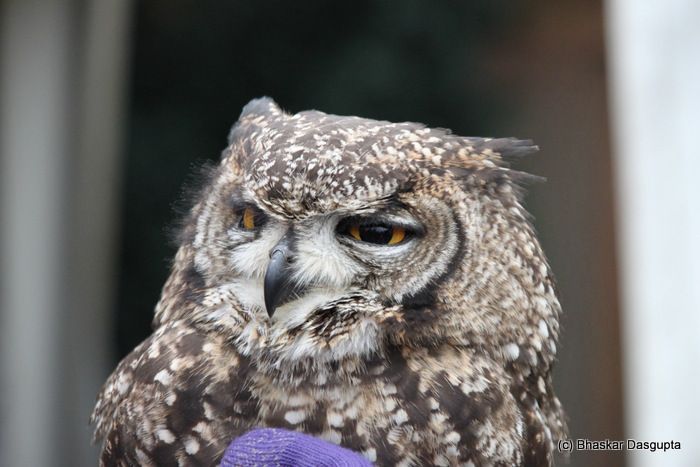 The expressions are brilliant.


A Cara Cara bird, called as Boo..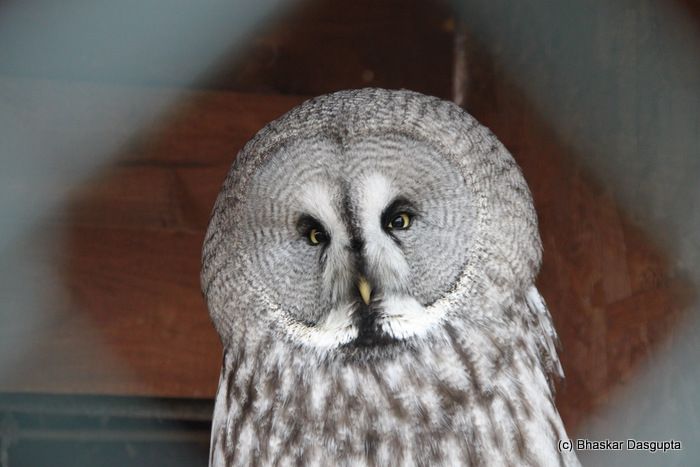 This is snowy, a snow owl, we will see much more of her in a later essay


Ronnie and Reggie, couple of turkey vultures. We will meet them again.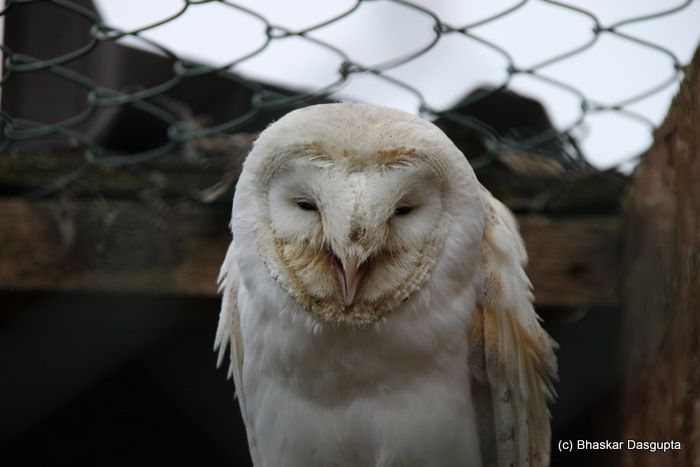 Another owl, noisy as well. Again we will see her soon.
Her lunch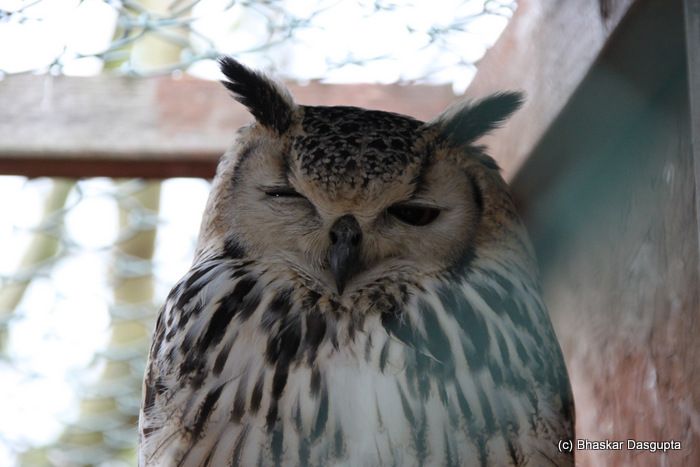 A horned owl. Dozing…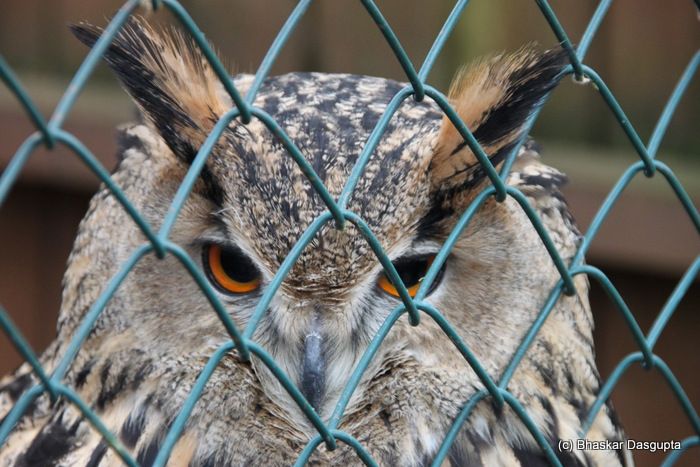 Peering closely


Checking out what's happening.
And here's another lady…
They are beautiful creatures indeed. Now that we have been introduced and given a safety briefing, we head out to the paddock to actually fly these birds and take photographs.