I had to go attend a meeting in the city and found myself a few minutes early. So i decided to potter around and spotted this church. All I had was my little iphone so please excuse the rather dodgy quality of the photographs.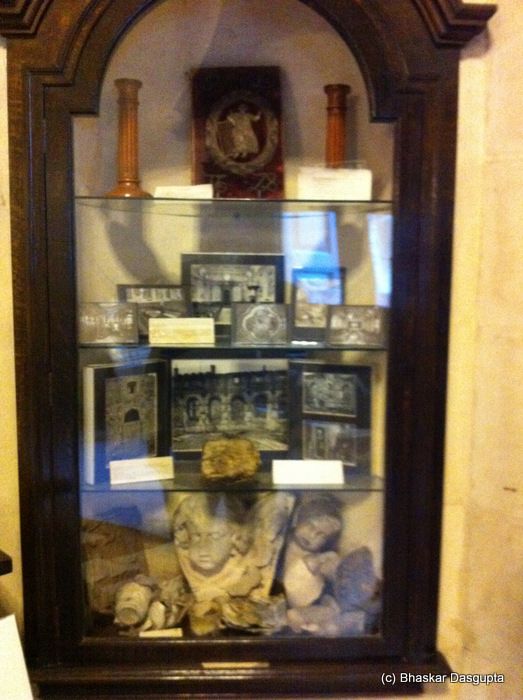 As you enter, you find yourself in the vestibule with some interesting objects. These are bits and bobs from the history of the church, some of the cherubs, some photographs and some candle stick holders.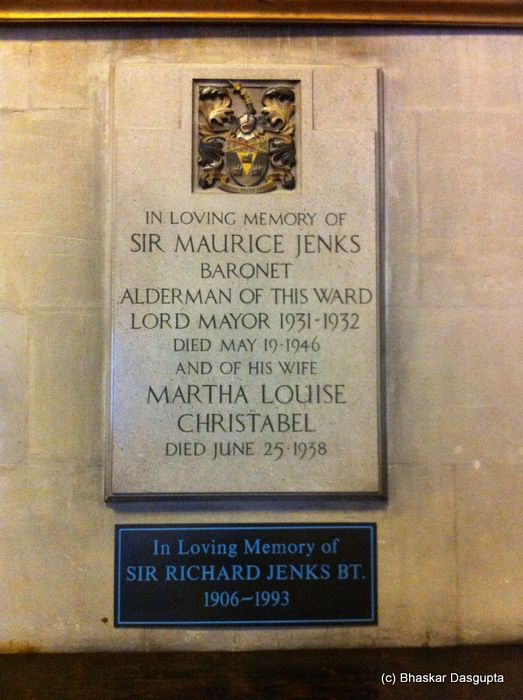 A memorial stone.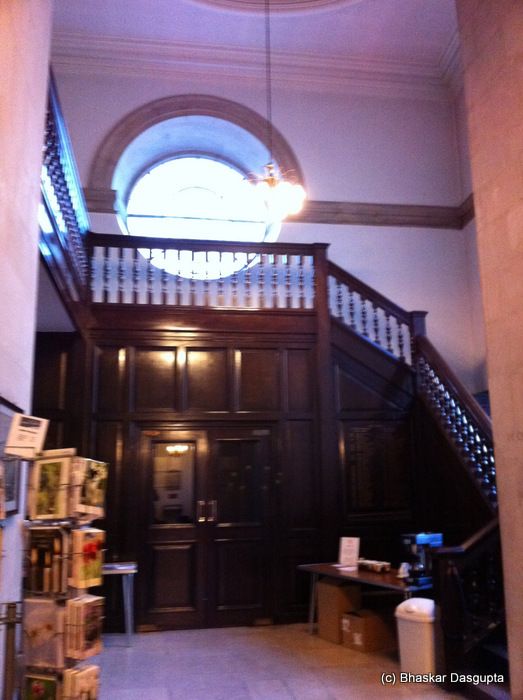 A lovely carved staircase winds itself up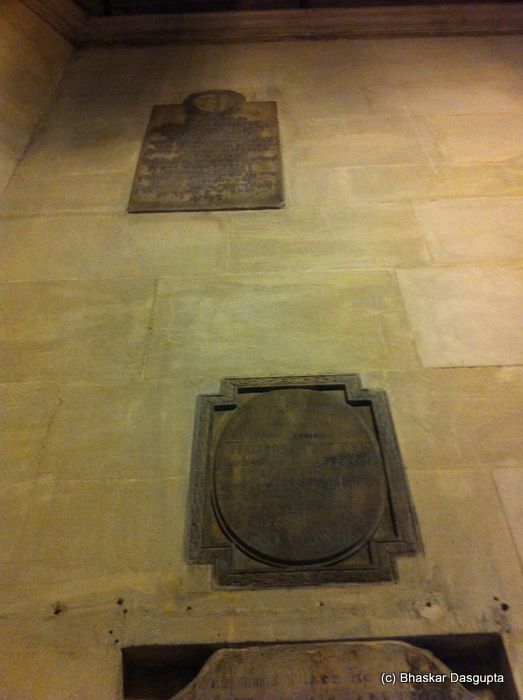 A series of plaques, some very awkwardly placed line one wall.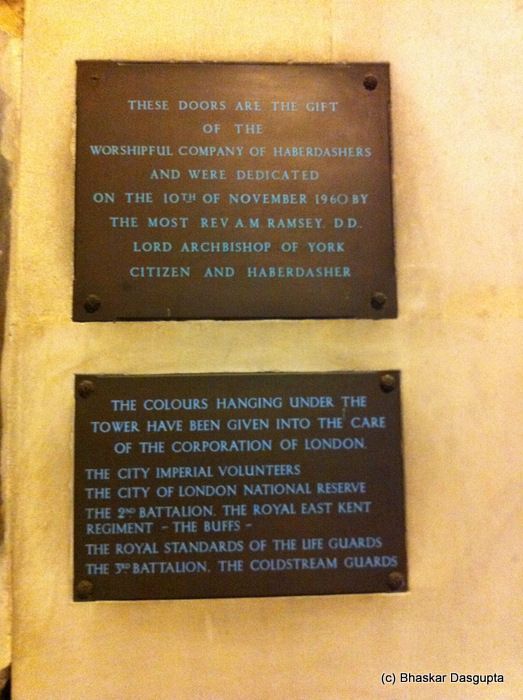 Self explanatory, but I find this idea of regimental colours being associated with churches interesting.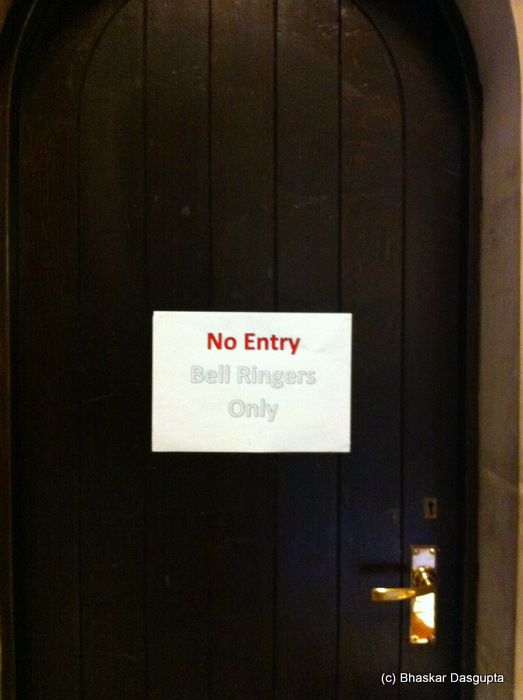 This is a pen diagram of what the church looked like after the pretty much total devastation caused by German bombs during the WW2.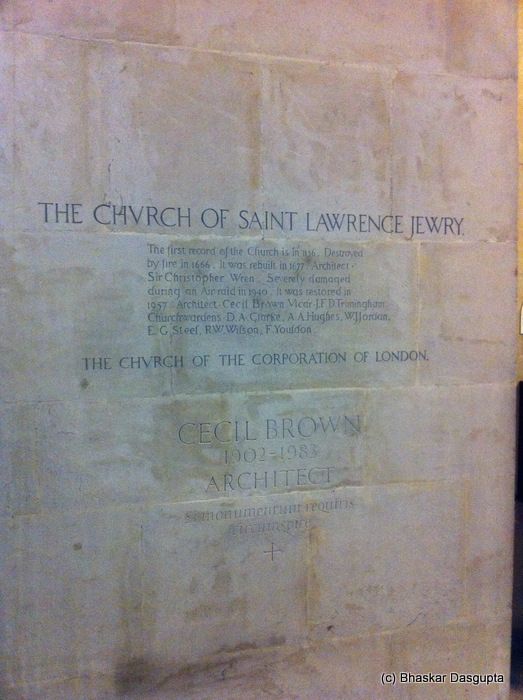 Goes back in time to 856 AD, then destroyed in the great fire in 1666. Then rebuilt by that amazing man, Christopher Wren. And then again restored by Cecil Brown after the blitz attack.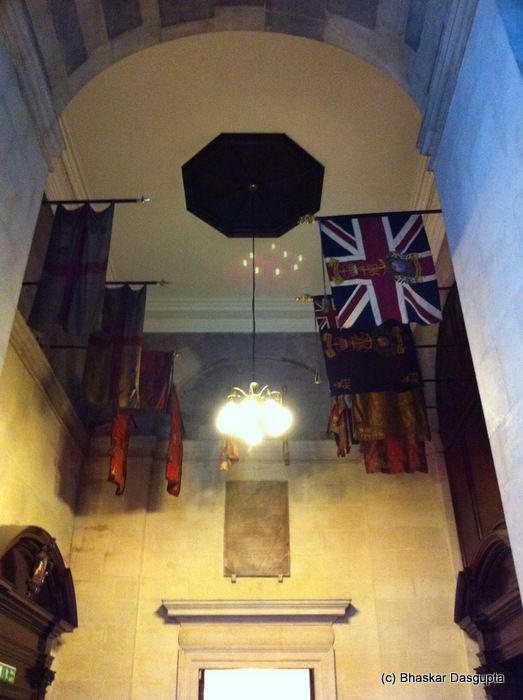 The colours of the regiments hang silently from the roof.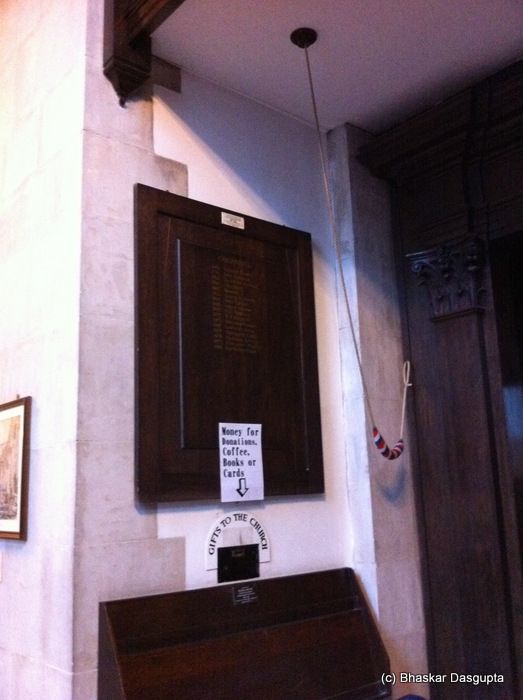 Goes back a fair few years, eh? tracing the history back to 1180. HOLY MOLY!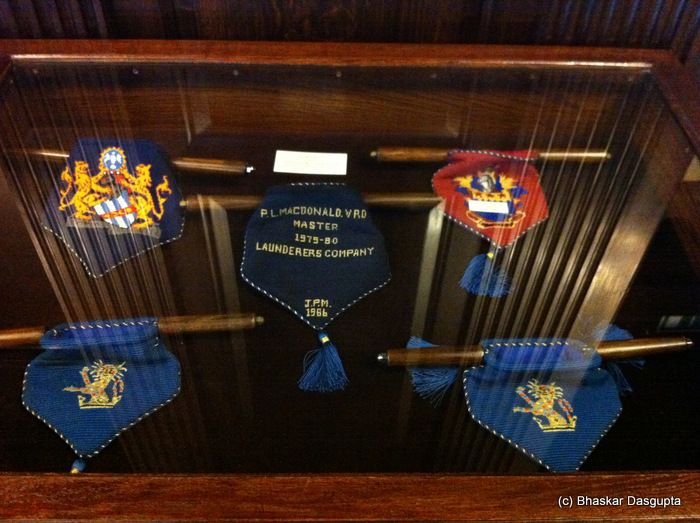 I move inside the church. These are insignia of the masters of the various worshipful companies. Some of the oldest guilds in the world were formed here.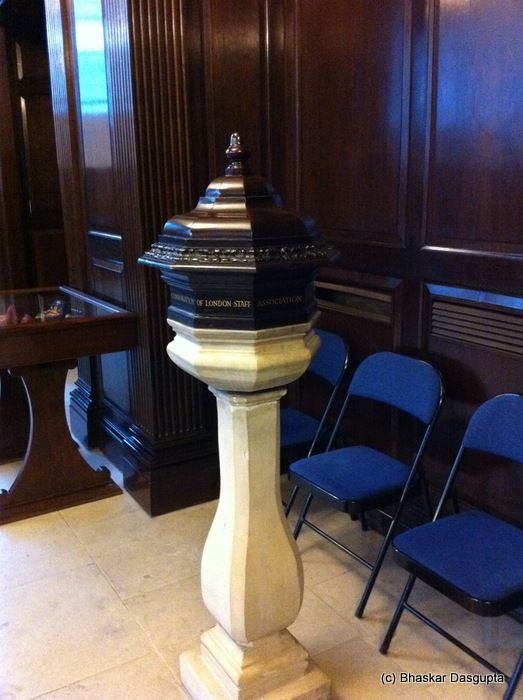 The hall is surrounded by these tall tall windows.




It is a light and airy church, with a very tall ceiling painted white and accented with gilt work.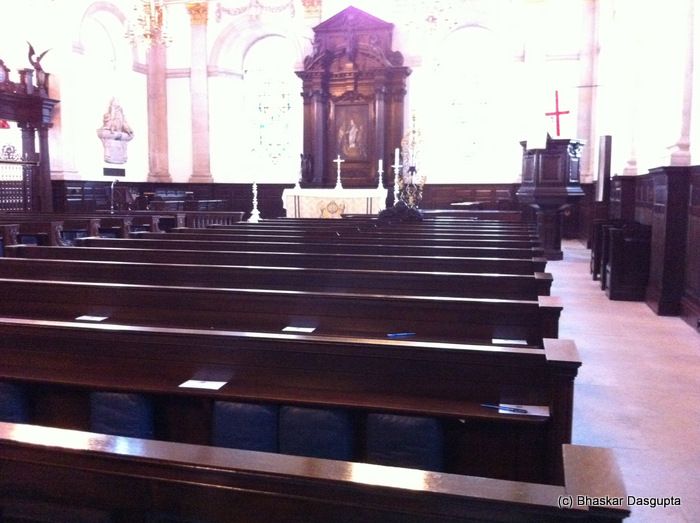 Heavy furniture.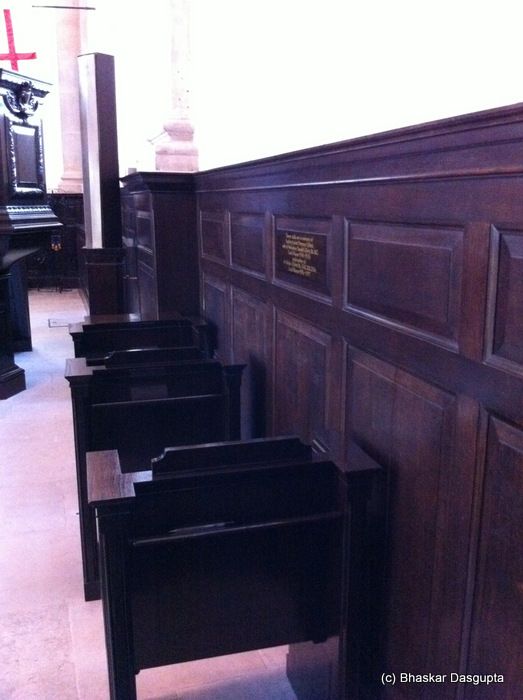 Looks like they relate to the Lord Mayors..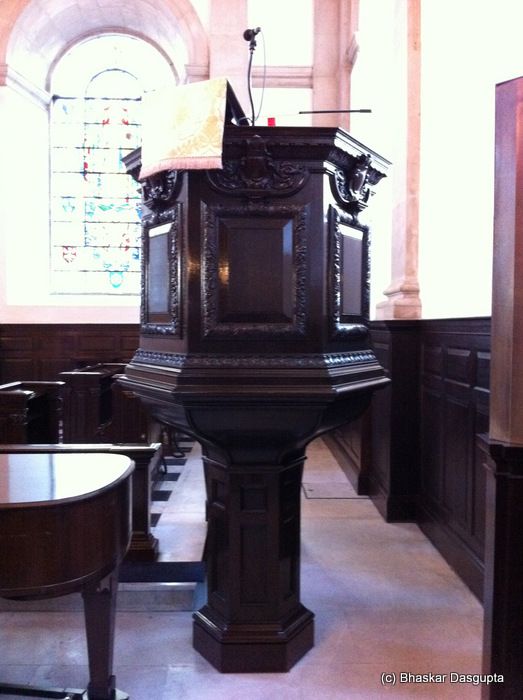 I was not sure what the purpose of this ironmongery is all about.


The altar is a severely functional one although on the top, the statues are exquisitely carved in wood.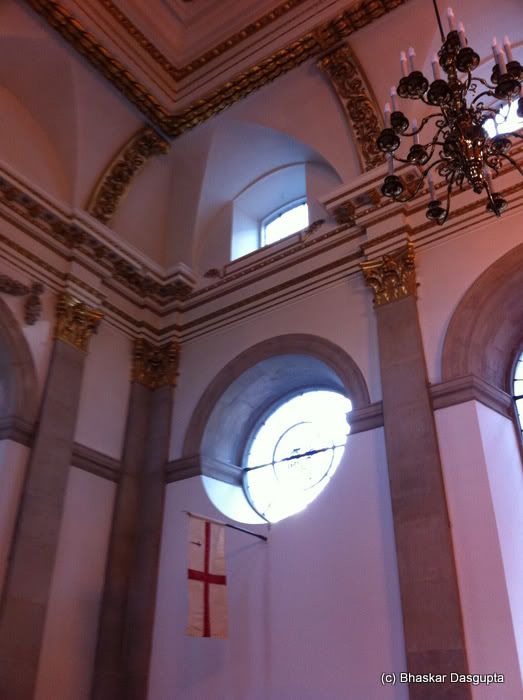 Round windows with a lovely shaped window on top.




Looking back from the altar at the majestic organ.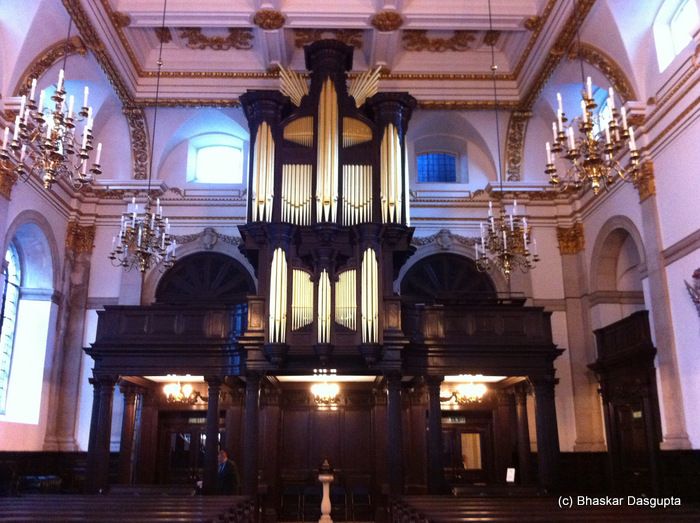 The lectern.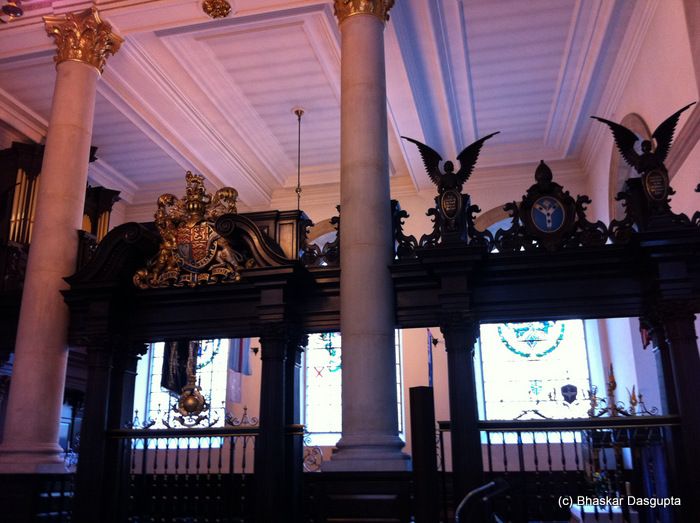 On the right of the church is a separate chapel.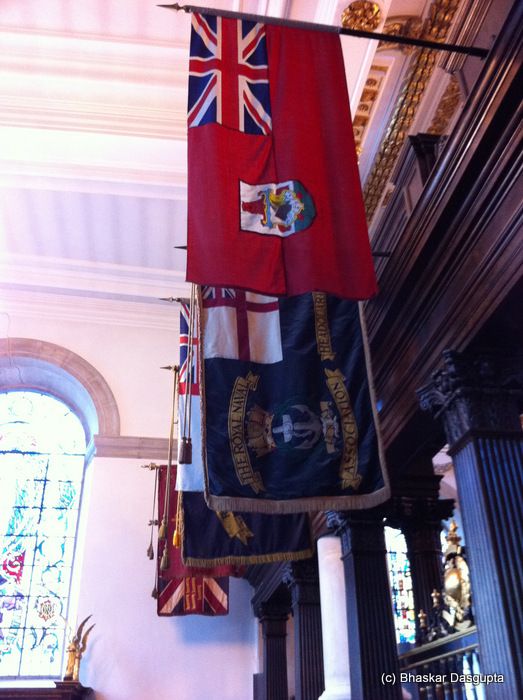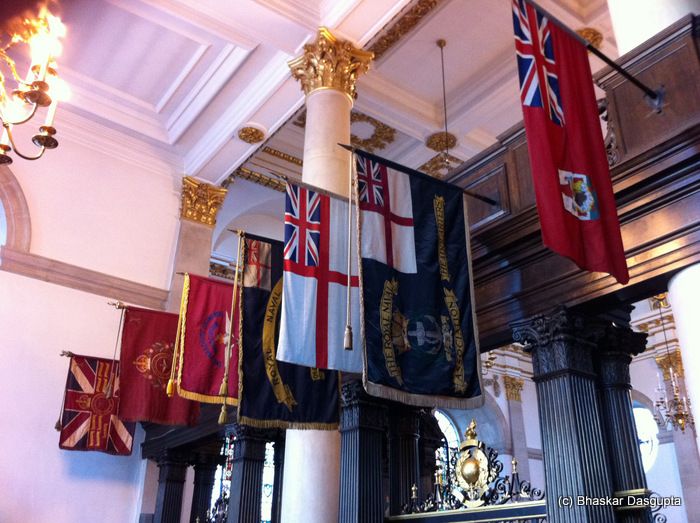 More military colours hang just inside the chapel.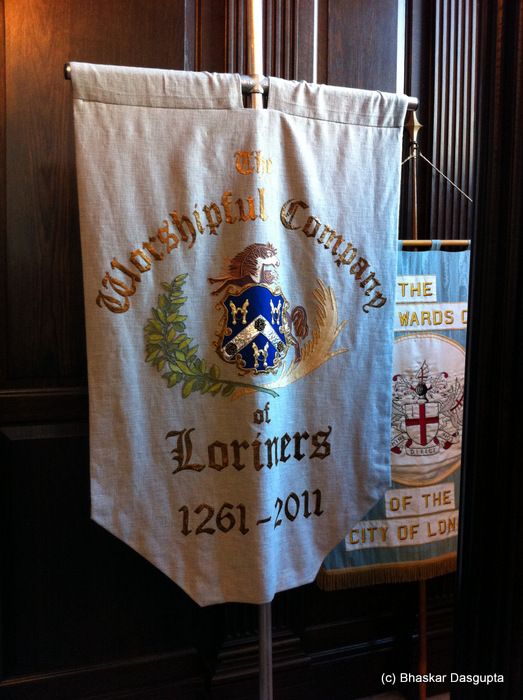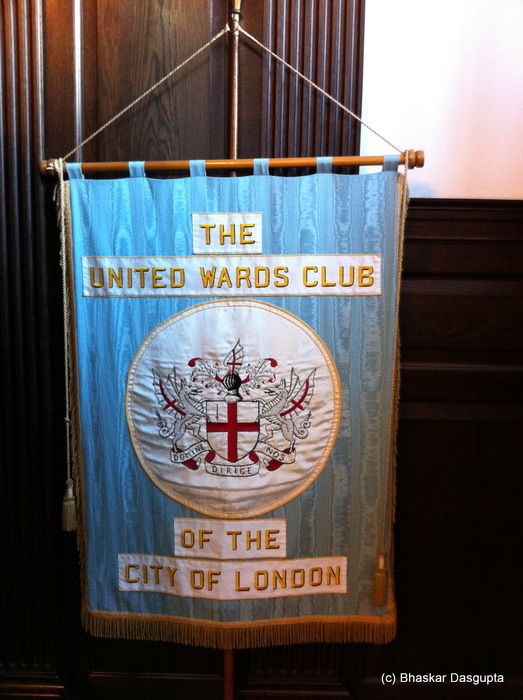 More insigna from the worshipful companies or other bodies associated with London.


The chapel altar with some wonderful statues of angels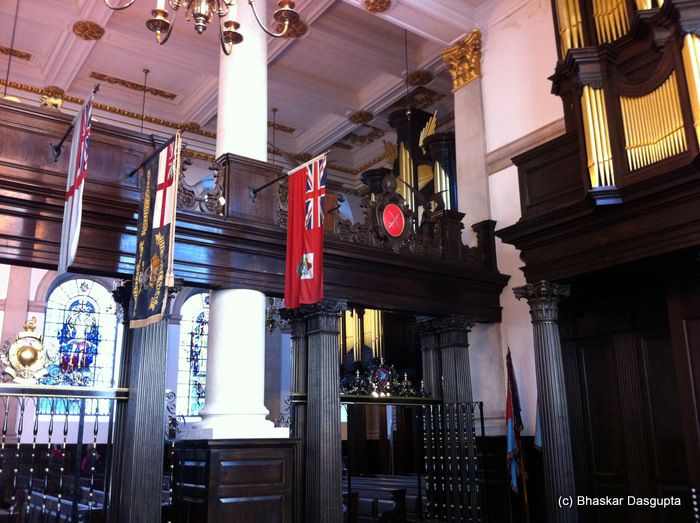 Another view.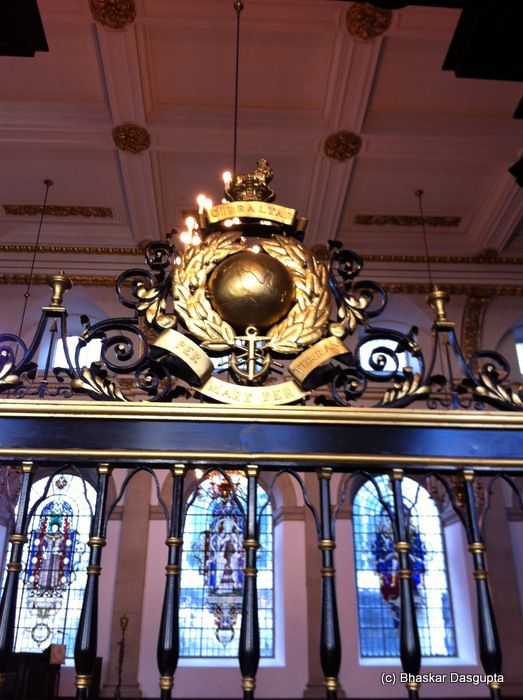 Splendid ironmongery.




The roof gilding is lovely as well. Just perfect, not too much.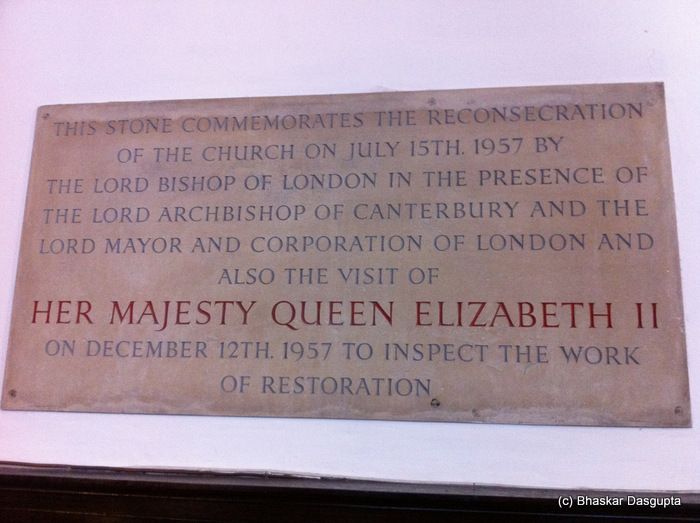 Look back up at the bell tower.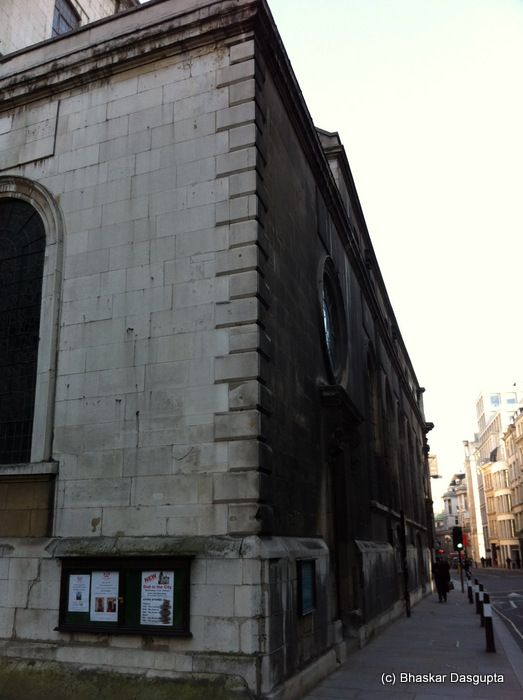 Man, this side of the church badly needs a scrub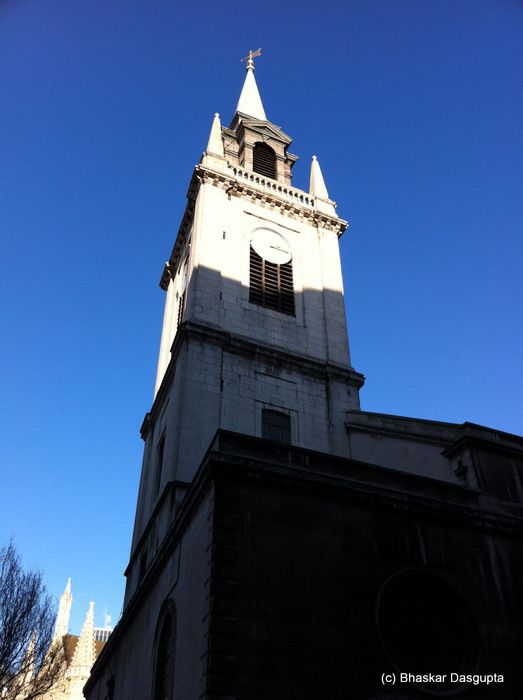 And so does this side. Really dirty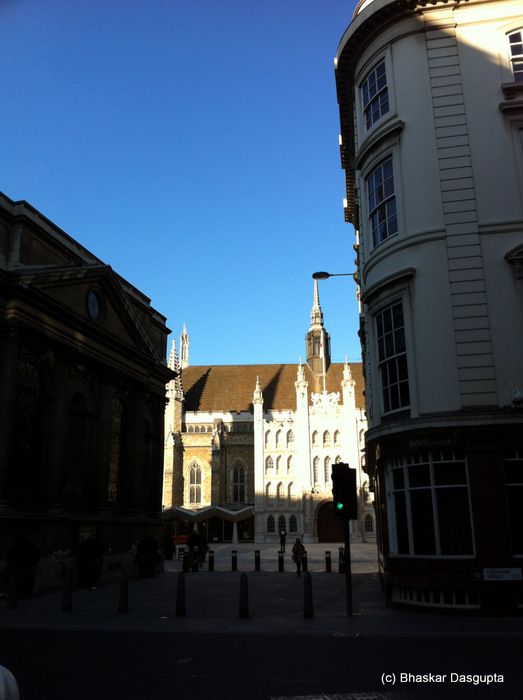 You can see the Guildhall in here. It has a brilliant clock makers museum inside..I have to come here more and check it out, loads of treasures in here.