I had to go to Essex university to deliver a lecture to the students, while waiting for the train on Stratford, I clicked the following photographs.
The power lines with the steel structure for the Olympics in the background.


the glass building is overshadowed


A container train trundles past.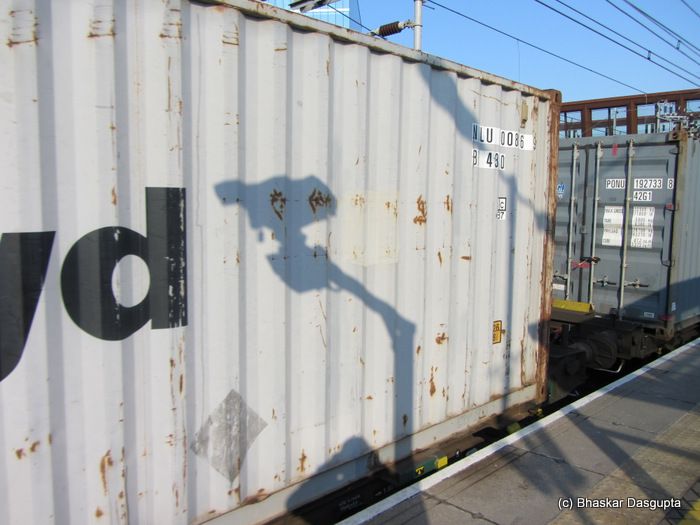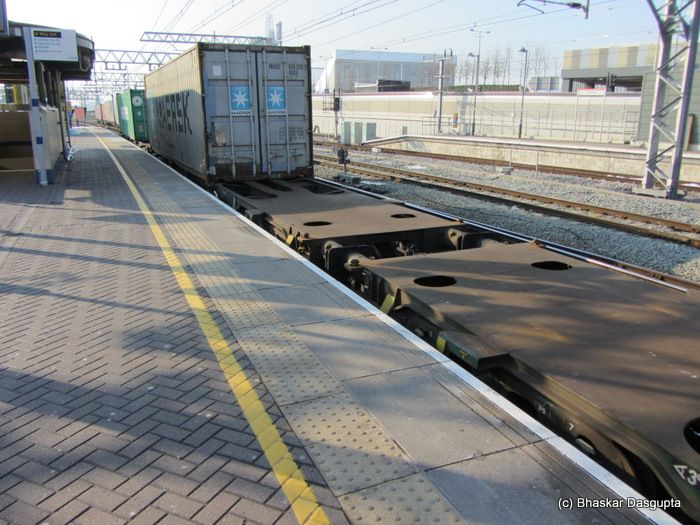 A train coming in, a train going out.




the walkway over the tracks.