This is the seventh and penultimate photo essay of our trip to the Falconry. We finished flying the birds and the next bit was a static set of shots. Here is a brown eagle.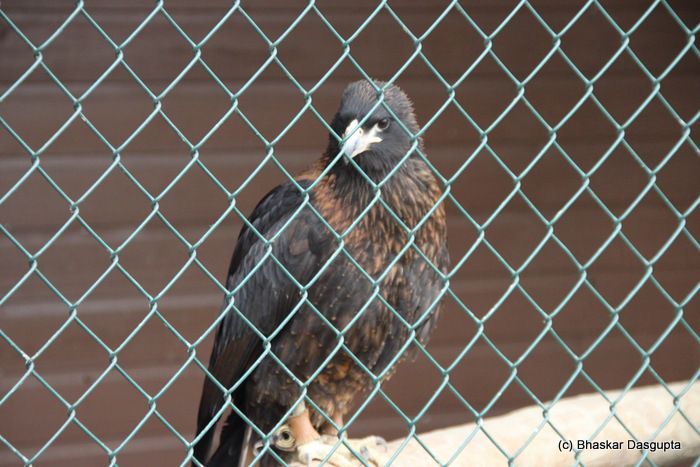 He was taken out of the cage and plonked on this denuded tree in the middle of the cages.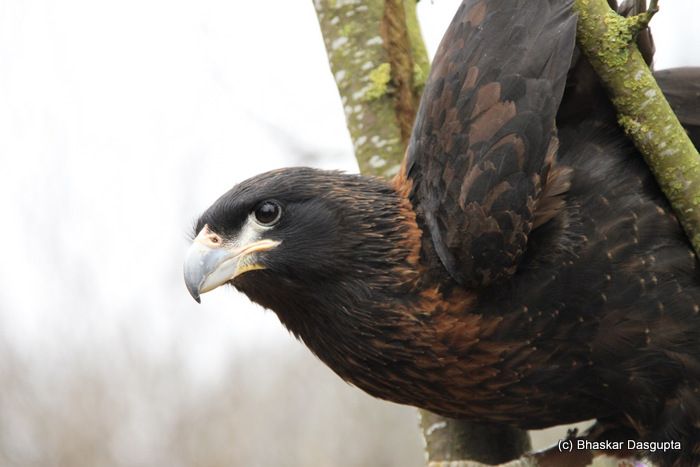 There wasn't enough space for him to spread his wings…


So the falconer would make him fly up to the roof and then down to the tree and back again.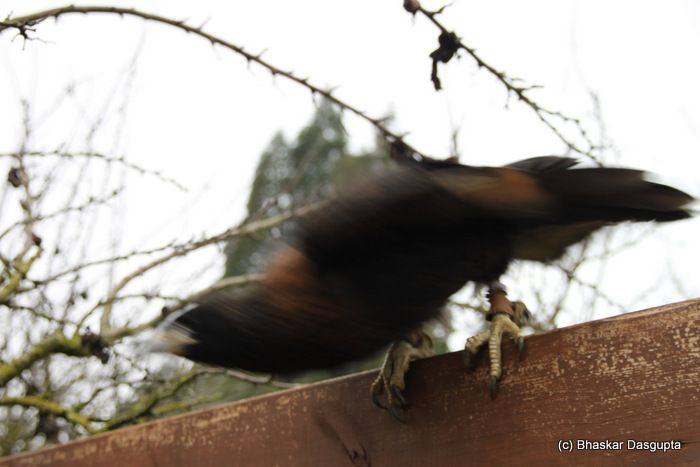 Going off to the roof. In the back you can see Ronnie and Reggie, the two turkey vultures.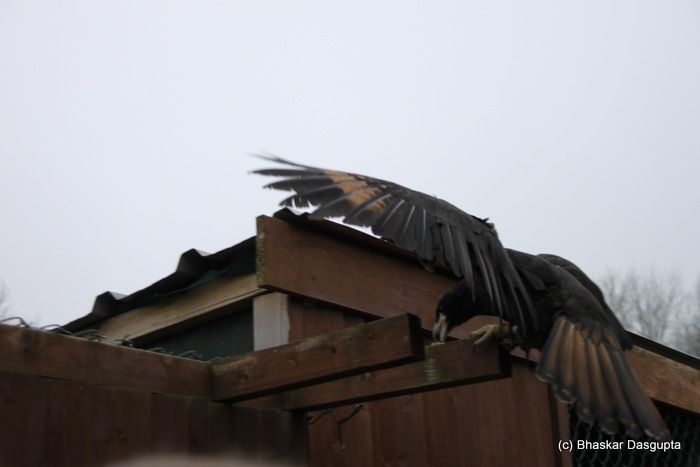 Leaning forward to pop back to the tree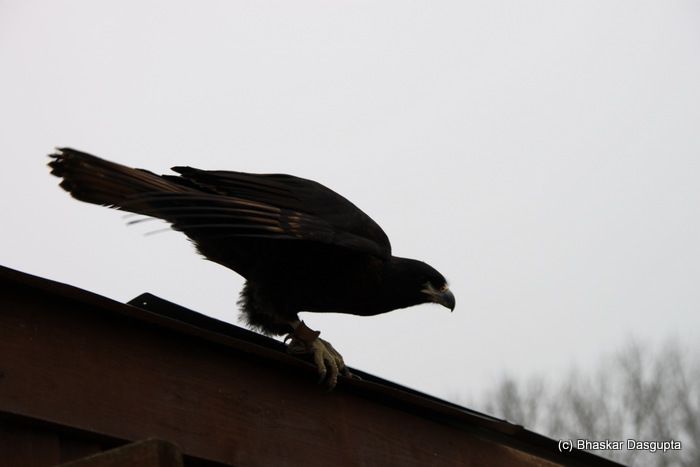 He then came down to the ground.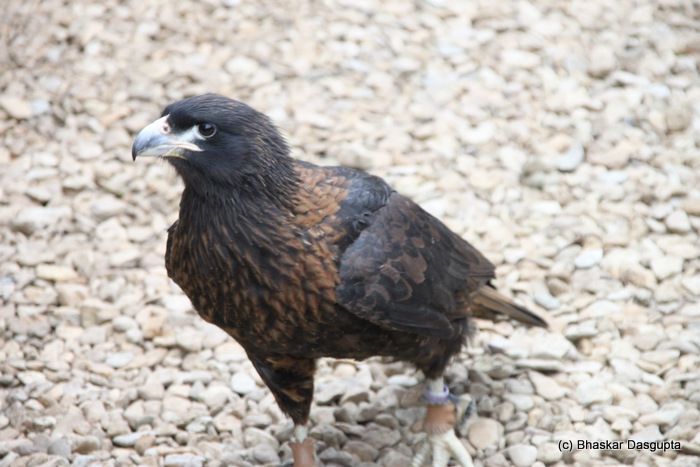 They dont really look good on the ground




Back on the tree and then he flew up to the roof and then did a runner. That was it, the last photographs we took of the birds inside the cages as the falconer had to go off haring (yes, pun intended) to capture this naughty eagle. After this, were some static displays…