On a dull day, I went off to take some photographs of some lesser known iconic places in London such as train stations. Where best to start other than Liverpool Street? I love trains and yes, being a train driver was one of my boyhood dreams and yes, I am a nerd still. There is something romantic about train stations, something that is evocative of emotions, people arriving and people leaving. Very very evocative and emotional indeed. I guess that is the reason why train stations are so frequently used as film locations for "major scenes". As it so happens, Liverpool Street was used as the setting in many films as well, the one which I remember is Mission Impossible. And of course, its on the London monopoly board as well. I will be going around over the next few months and years and doing the same with Marylebone Station, Fenchurch Street Station and Kings Cross Station.
Anyway, my first sight as I was coming out of the station wasn't impressive. Interesting pair of tights, eh? But lets get to the main theme.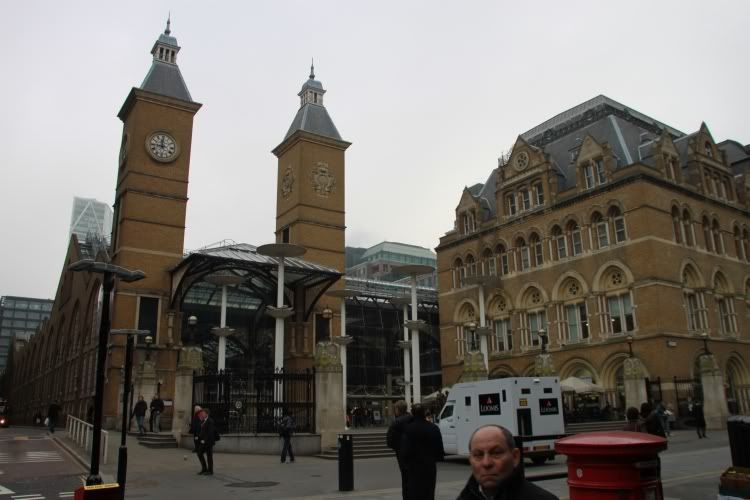 Here's the entrance from Liverpool Street. There are other entrances as well, but this is the main one so to say. Well, main as in having the "taxi hanging around the place" entrance.


The railings show that the place was owned by the Great Eastern Railway way back in 1874. Pretty neat, eh?



Here's my previous blog post about it.


The architecture is suitably impressive.


And not just bricks and mortar, even on the ironmongery. Very detailed work.


The concourse. This is where the flash mobs congregate. Here's a commercial which was filmed here.
Check out the freeze flash mob example here. Tons of other videos here. Its a good place to do this as you have a large enough space for the mobs to congregate, good transport links and then a walk way around the space to film and observe.


And a hotel sign with another sign of that lovely restaurant, MacDonald's.


A reverse angle view of the concourse. You can see the entrance to the underground in the far end.


The walkway around the station.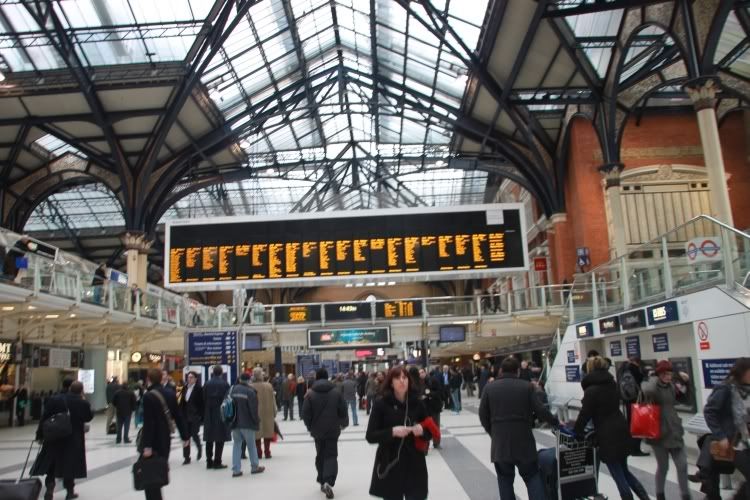 From the ground floor. The full slide show with slightly bigger resolution is here.