After the amazing visit to the Temple Church, I decided to walk around and check the neighbourhood.
It opened up to this fascinating nook / courtyard with tall brick buildings of different colours.


With heraldic shields of various legal beagles.


The courtyard is strange. It has these paved paths but it has these areas which are filled with pebbles and these weeds. Very strange, please clean this place up guys, looks very run down and weird.


Walking back out, the glimpse of the Round Church.


Farrar's Building. With the Heraldic Crests on top.


Another building with another crest.


Another building with the lamb and flag of the Middle Temple.


Another building, this time with the list of Barristers on the door.
The sign of the Middle Temple, Pegasus.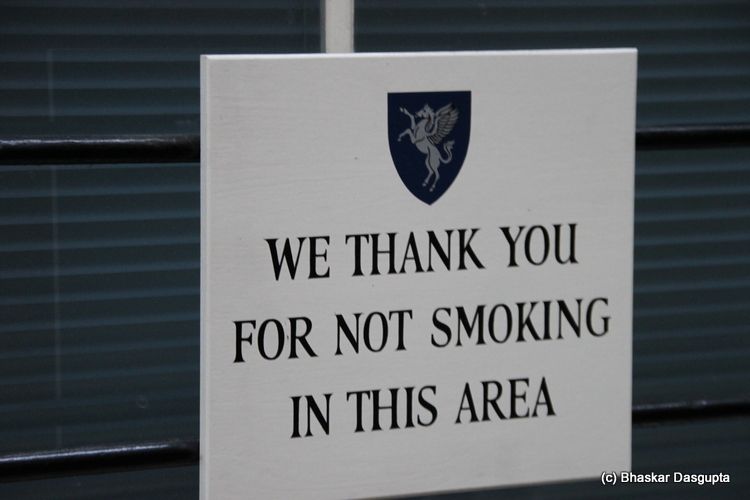 And Pegasus says that you shouldn't smoke in here.


Heading out to the Fleet Street. Looks like a house perched on top of this arched doorway.


The Pegasus carved into the stone.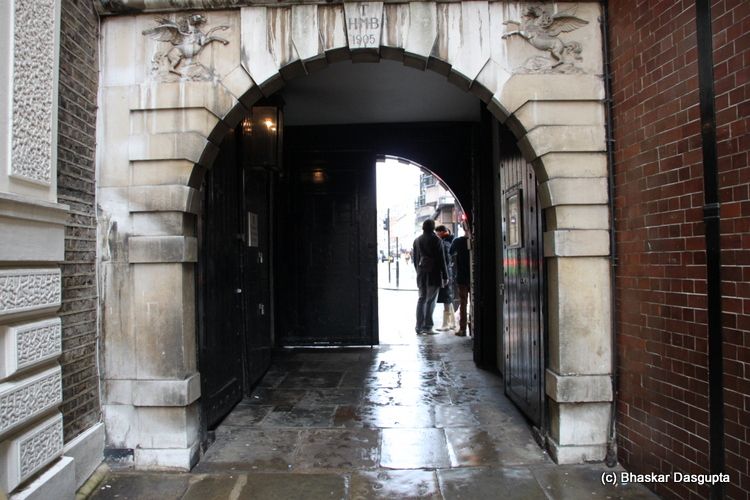 Amazing, old old building, this is now more than 100 years old. I exit this area, this area which is so steeped in memory and history. Wonderful indeed, they have maintained everything very nicely and properly.