We then decided to go to Pantokrator, the tallest mountain in Corfu as our last stop. This series of photographs relates to the trip we made through the back roads,
Here is the map. As you can see, there is a single lane road up through some seriously winding and a bit dangerous territory up to reach Pantokrator. Unfortunately, all members of my family are utterly useless in taking photos…it was a brilliant ride, I wish somebody else was driving and I could then take pics. Ah! well.
The road is winding through Olive groves. Did you know Olive branches were found in Tutenkhamen's tomb?


It reminded me so much of India, these tiny roads…


Taking photos through the windscreen isnt fun.


I love Olive trees. I think they are alive with a human spirit. The shape of their trunks, the branches, the fruit they bear year in year out, decade in decade out, century in century out means that they hear about humans over a long period of time and imbibe their emotions to become part human themselves. These trees are very hardy, they are drought, disease and fire resistant and can grow up to 2000 years old. Poseidon gifted the olive to the humans and did you know that Olives don't grow too far away from the sea? I didn't know that.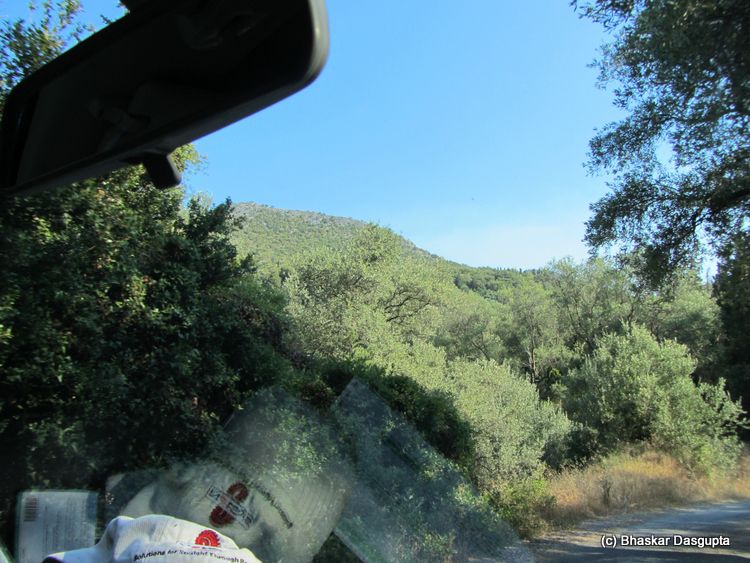 The hills have started to appear.


The road winds through several tiny villages.


More olive trees, you can use all parts of the olive tree, the trunk for the wood, the branches for decoration and of course the fruit.


The road is being expanded.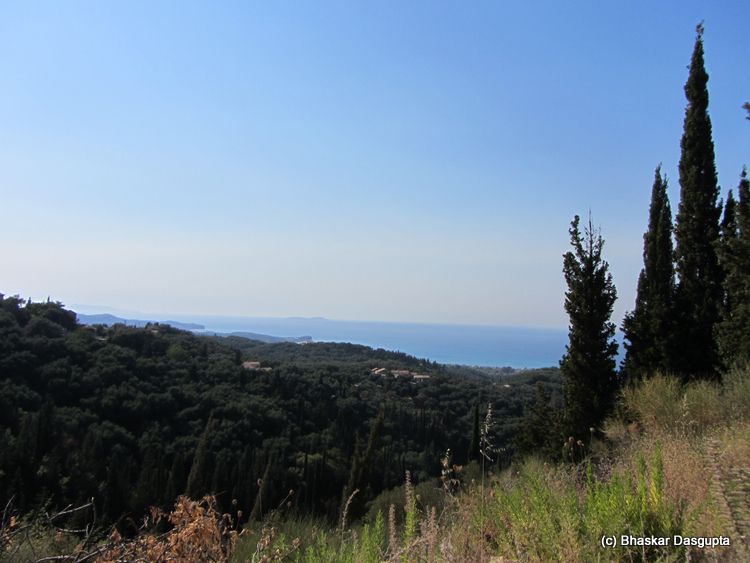 Looking over olive woods and the distant northern Ionian Sea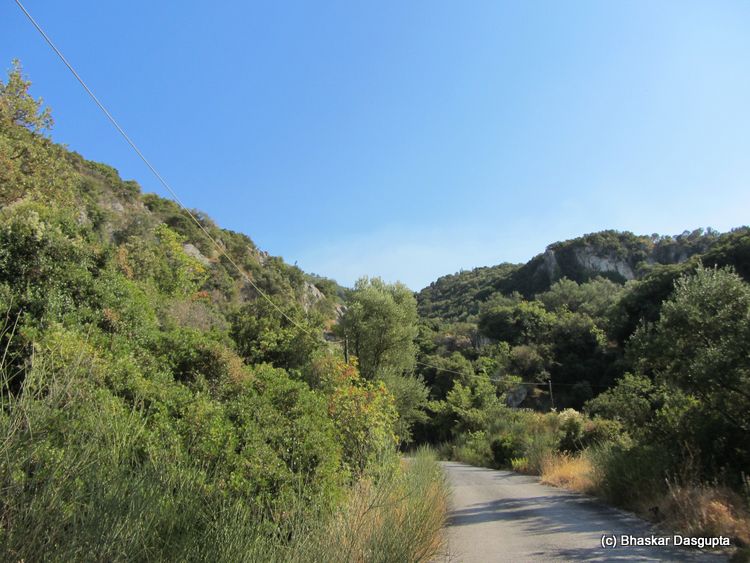 Some of the roads have been carved through rock


With an ancient water pump on the side.




A roadside shrine. Obviously somebody died here.


You can start seeing the craggy edges




Slowly going up in altitude. The Olive groves are no longer that verdant here.




The road is now more hilly and steep.


Driving up and on this bend, I can see the road which I drove through.


See what I mean?




Now we are high enough to start going up Mount Pantrokrator. This is the other side of the island, the eastern side.




Back on the northern view.


Scrubby bushes on the mountain.


What's a pine tree doing here?




We reach the top of Mount Pantrokrator and was massively disappointed. Its full of these bloody antennae. But the worst is yet to come.


I take some photos of the eastern side of the island.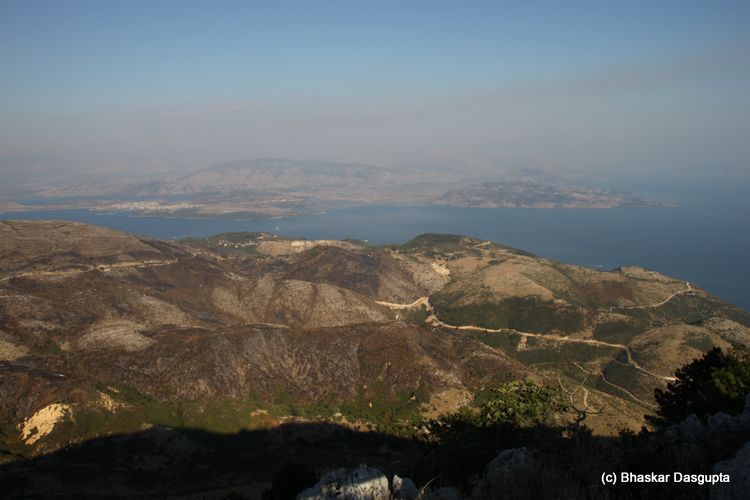 Panning right.




And more right. Lovely views.




Can you see what these bloody barbarians have done? They have put a bloody antennae on top of an ancient Byzantine era monastery.




And on the western view, you can see the road up to Mount Pantokrator. More about the top in the next essay.