After my walk up Fleet Street, I reach Ludgate Hill. This is one of the three ancient hills in London, the others being Cornill and Tower Hill. This street runs from St. Paul's Churchyard to Fleet Street.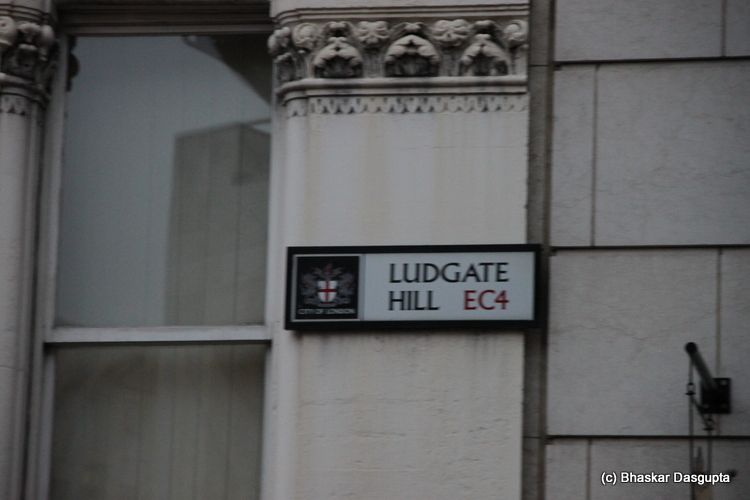 This is also the site of Ludgate, which was the westernmost gate in the old Roman Gate.

The view over the east of Ludgate Hill


That marks the spot of the Central Criminal Court, with a golden statue of Justice.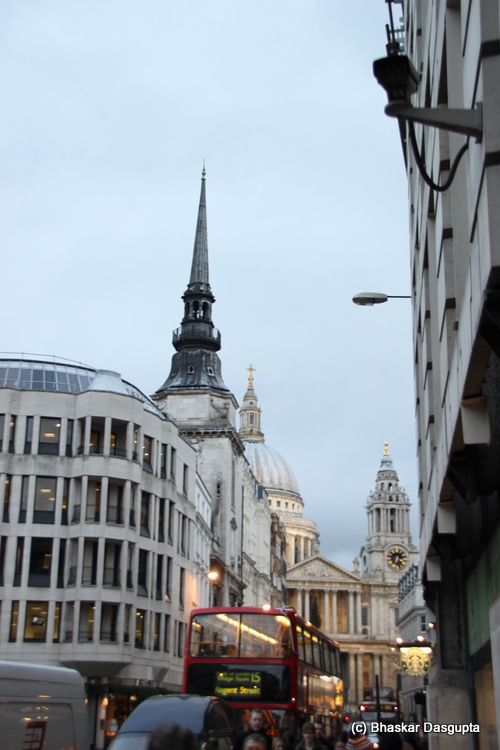 Looking up Ludgate Hill with the dome of St. Paul's in the background.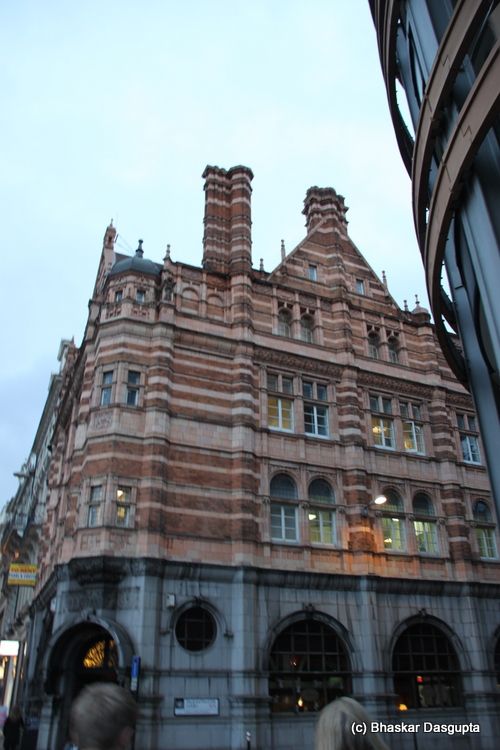 On the right, this strange looking building, one layer is stone and then top layer is brick.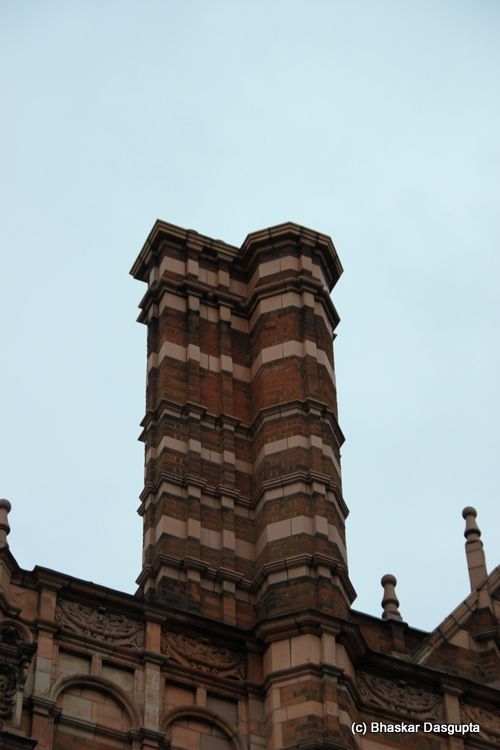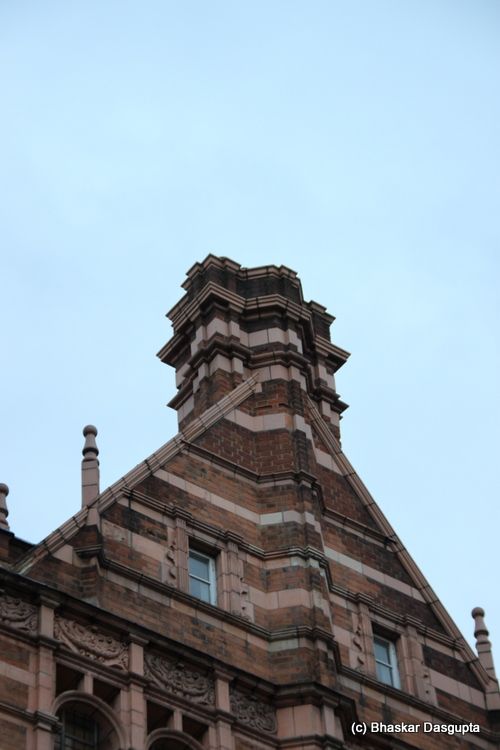 The chimneys looks really strange.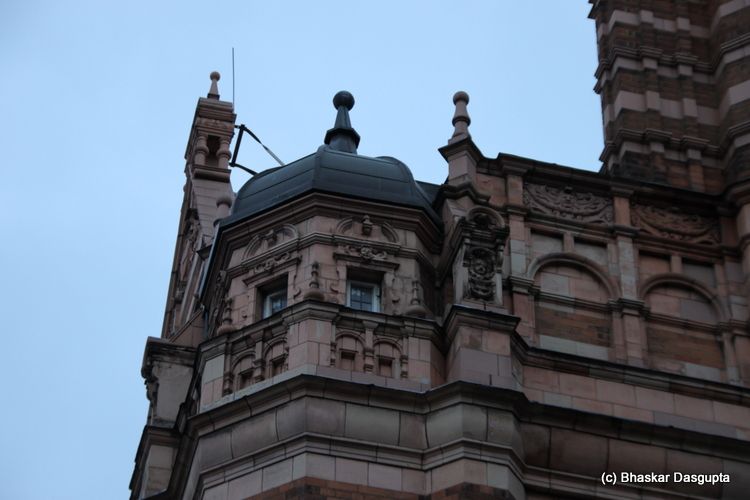 Wet and shining roads and pavements.


St. Paul's starting to emerge out of the gloom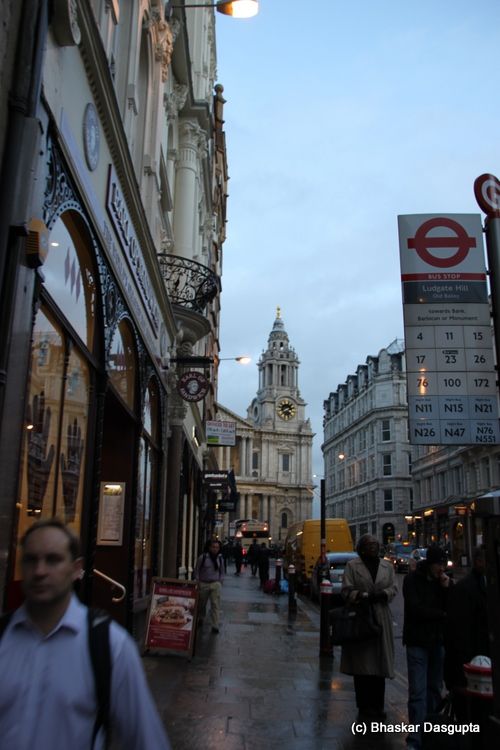 I cross the road to the east side of the street.