After exiting the Temple Area, I moved into the Fleet Street.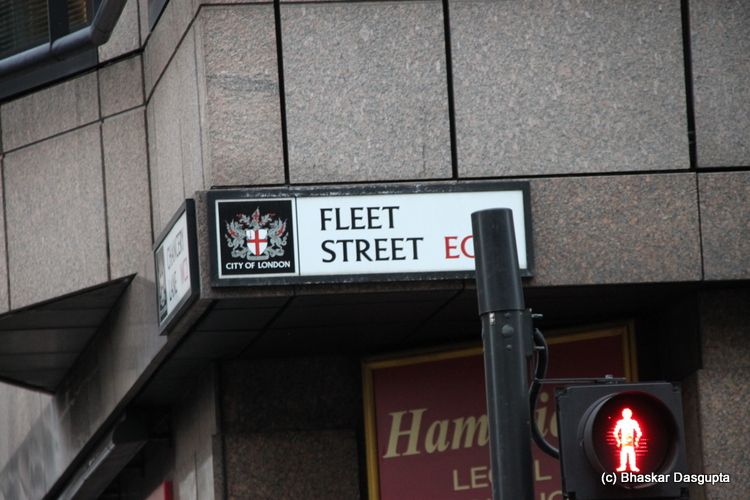 I didn't know that this street was named after the Fleet River, the largest underground river in London. Be that as it may, from 1500 AD, printing and publications is what this street is famous for.
This is the corner of Fleet Street and Chancery Lane. A beautiful building is on the corner. With some amazing detail.


A dancing page boy in the corner.


Two griffins rampant on the two sides of this iron structure. What is this?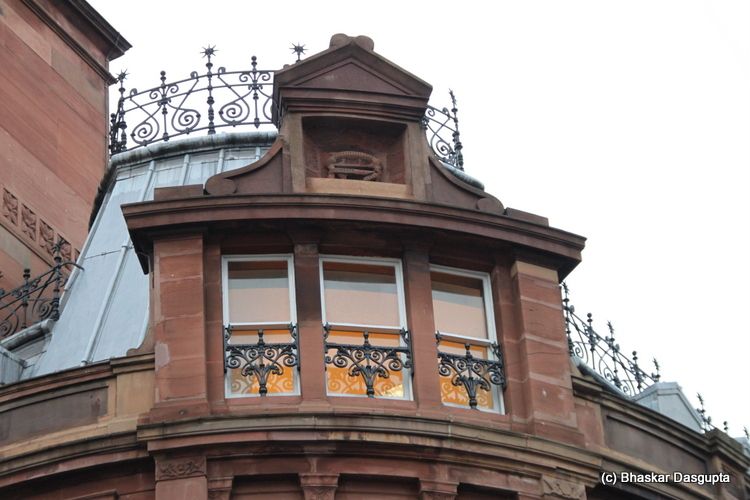 Lovely ironmongery on the top level room and railings on the roof.



The building next door is the old bank of England building.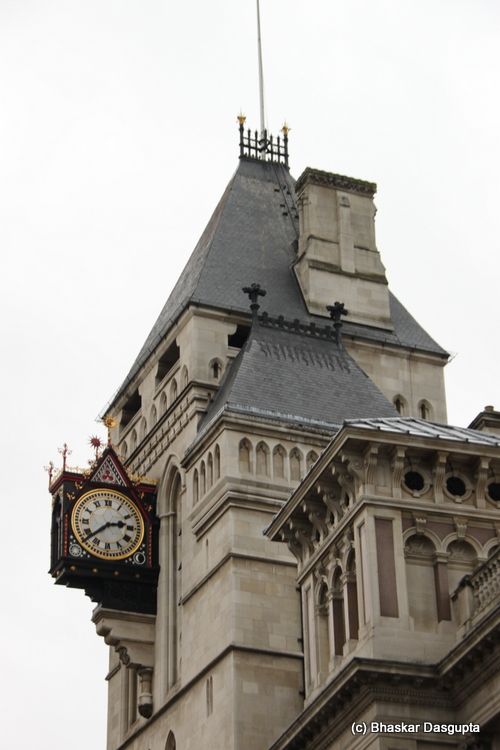 Massive clock in the front, it looks like of the Mad Ludwig's castles no?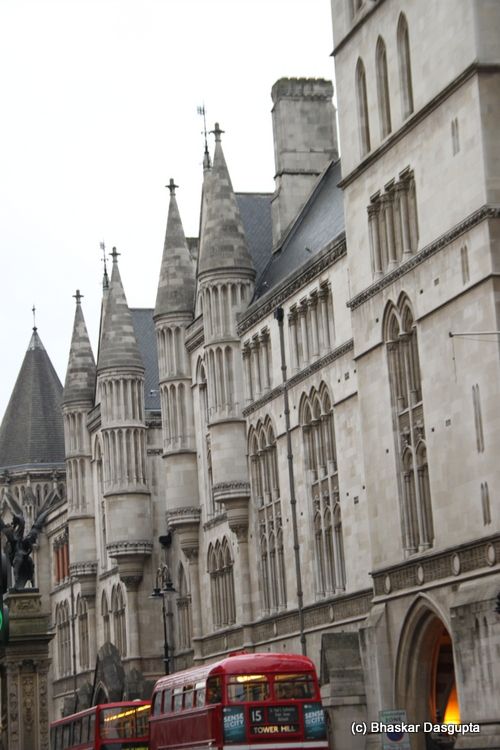 Looking back, you see the High Court with its pointy turrets.


Green light to pass..with the Dragon of the City of London on a pedestal. I turn right.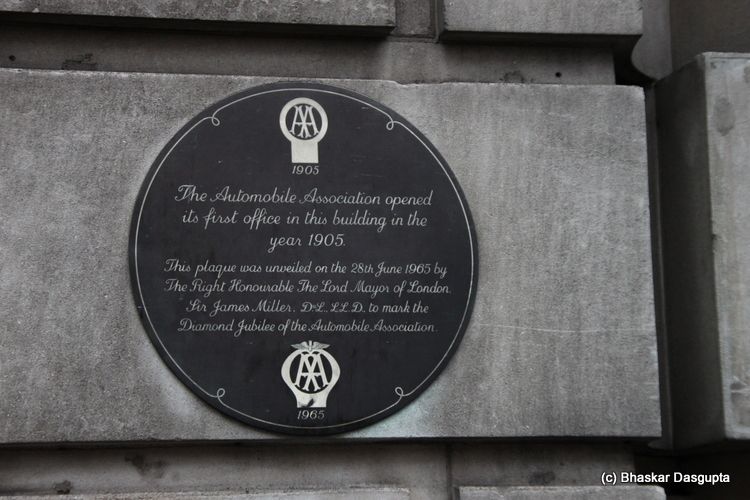 A bit of history for motoring buffs…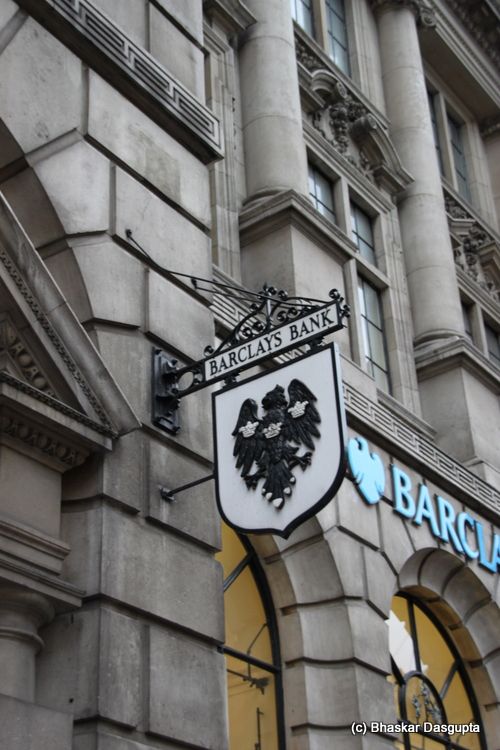 Barclays bank…what's so interesting about this bank?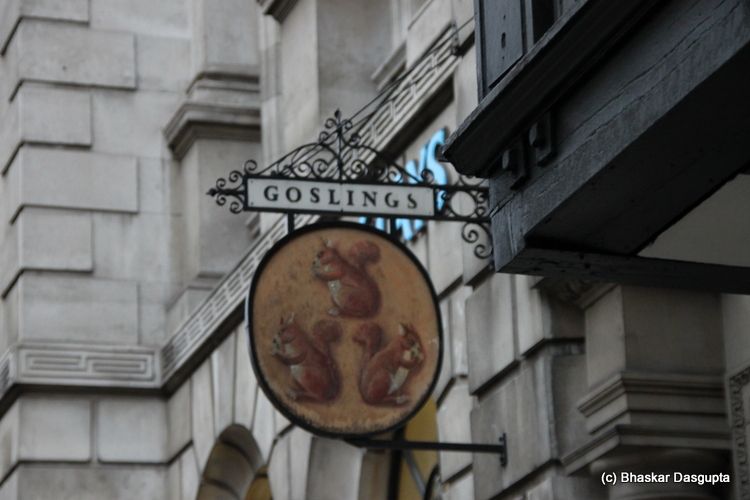 Hmmm, what's Goslings? It was a bank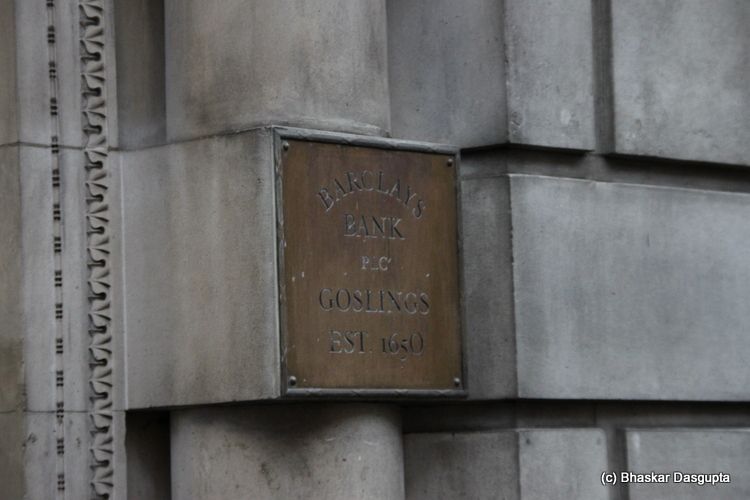 In the dim and distant past, Goslings Bank was based out of a Goldsmith's and this was his sign, 3 squirrels. Now its hundreds of years past and we still see the signs…Here is the amazing story of Goslings Bank.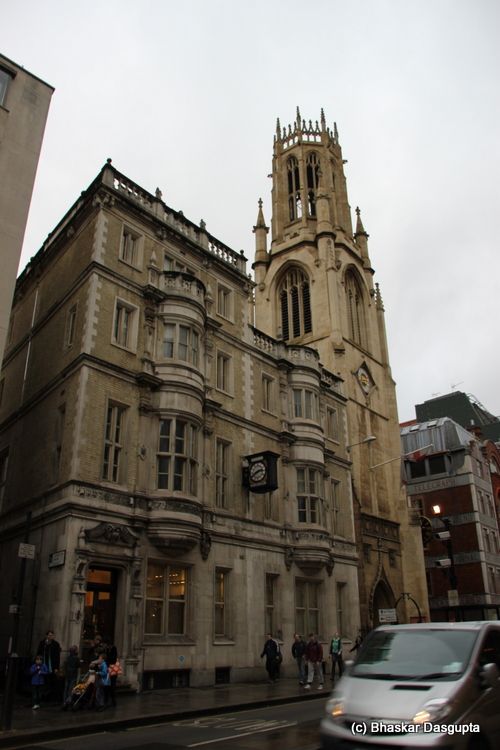 An extraordinary building, I think this is the Prince Henry's Room. I wasnt able to pop in here, its a museum now, but was once owned by the Templars and is one of the very few buildings in this area which survived the Great Fire of 1666.


An old newspaper building which used to house the London offices of these Scottish Newspapers way back 2 centuries back.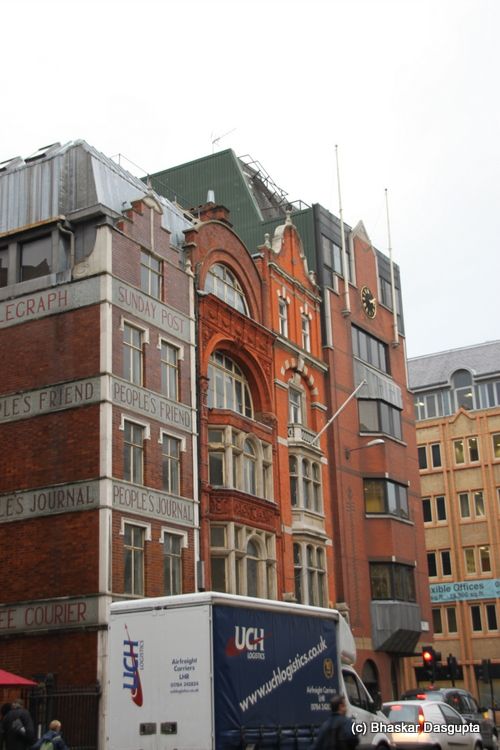 Couple of additional brick buildings which are very narrow next to the Dundee Telegraph building.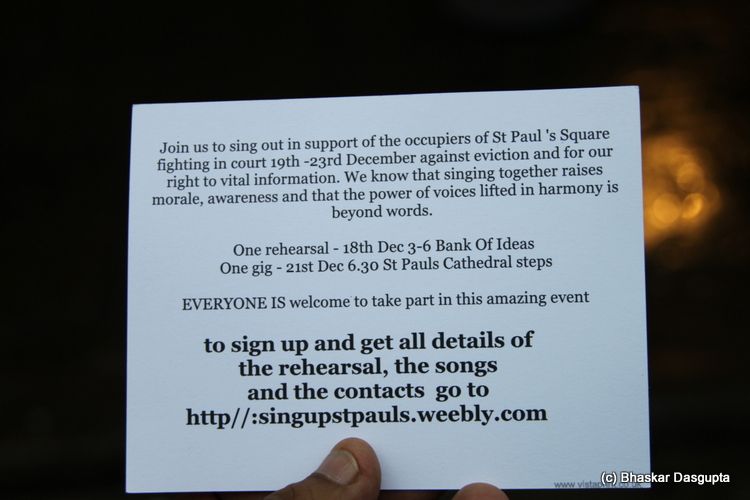 This chap nearly bowled me over and handed me this notice, saying that if you want to take photographs, pop over to the London Occupy camp, but that's for a later photo essay.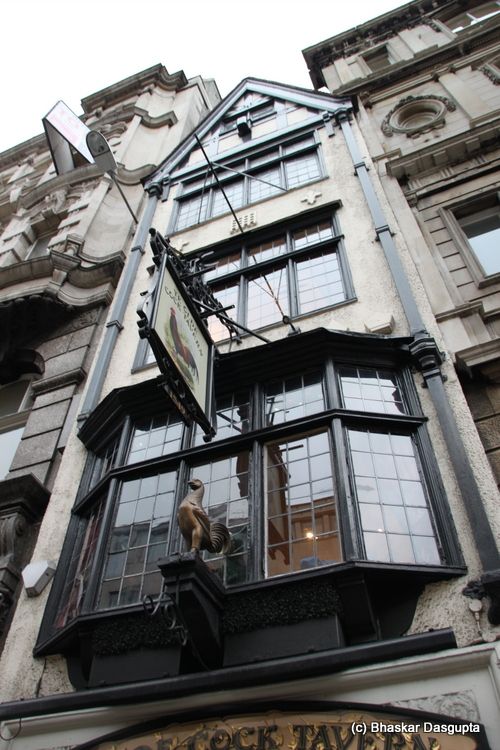 I look up to see the Ye Olde Cock Tavern, which dates back to the 17th century.


An exceedingly narrow building, this had Samuel Pepys, Alfred Tennyson and Charles Dickens who frequented this pub. Now there's a whole bunch of history right there for you.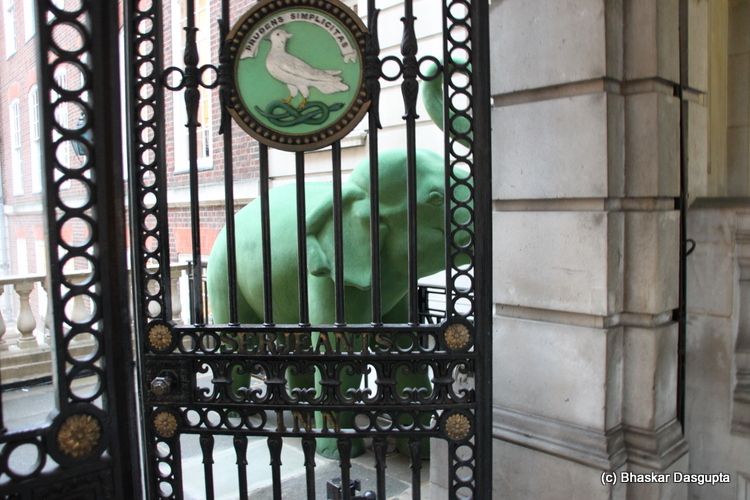 I have heard of pink elephants but green elephants?


I pop inside to see this strange statue of a green elephant chained to the railings. What on earth? no idea, nobody knew what this was for.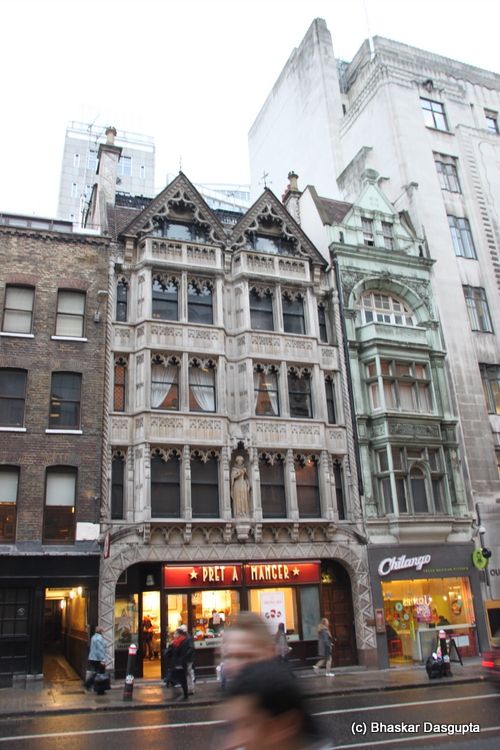 A wedding cake confection of a building with a green verdigrises' infested building next to it.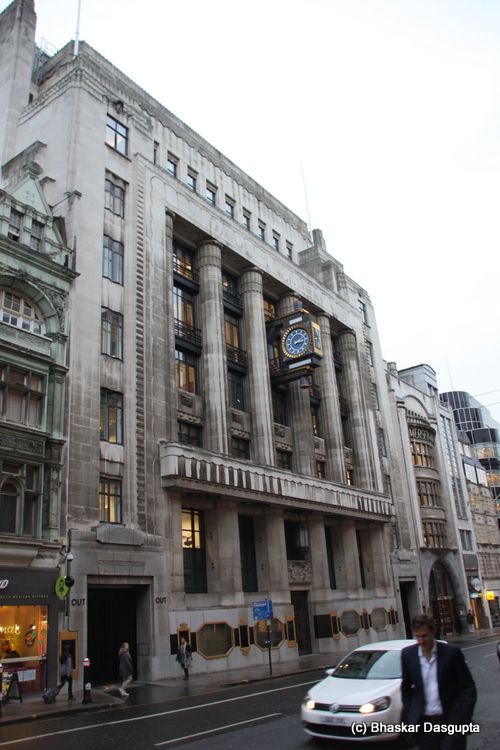 And a giant building next to it, with massive pillars. I couldnt note any signs to tell me what it was all about I am afraid. But looks very imposing, eh?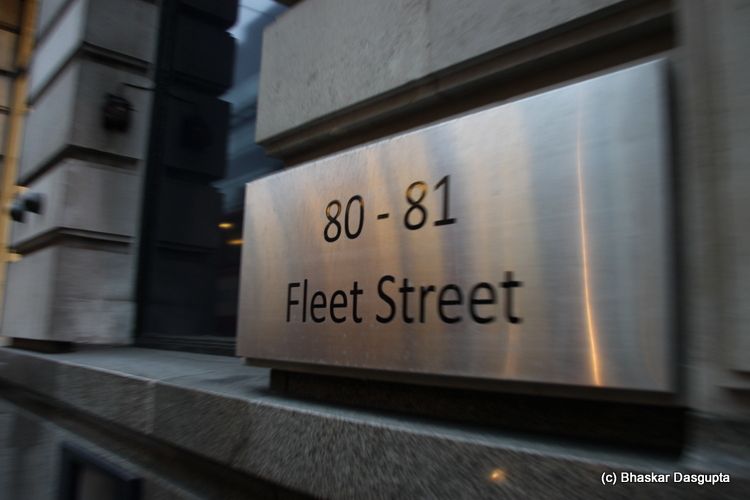 Moving towards the top of Fleet Street.


You can see the beginning of the street at the corner.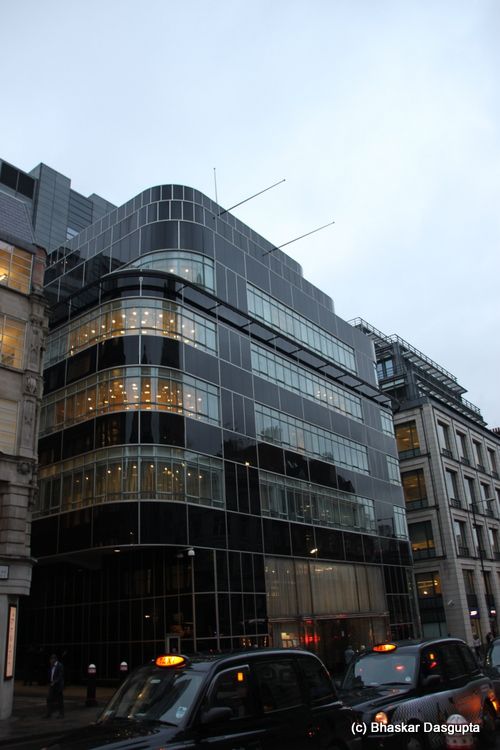 ITSU!, one of my favourite Japanese places.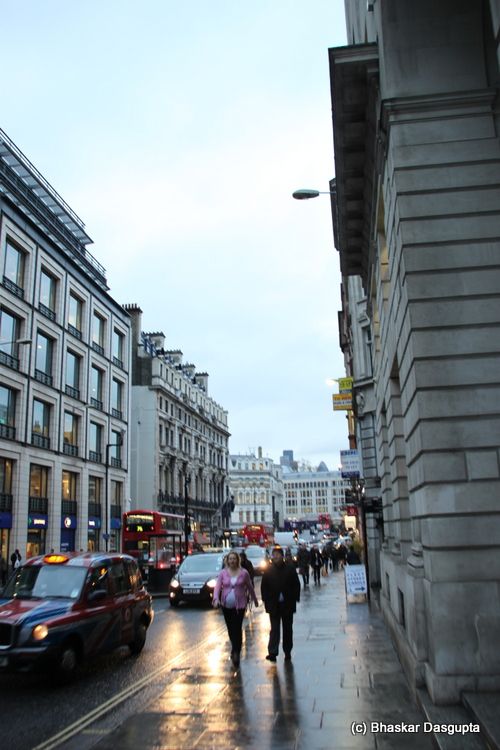 Coming to the St. Bride's Avenue and Fleet Street Junction. A Goldsmith's shop was next to it, here are some of the photographs of the shop window. Pretty Self explanatory.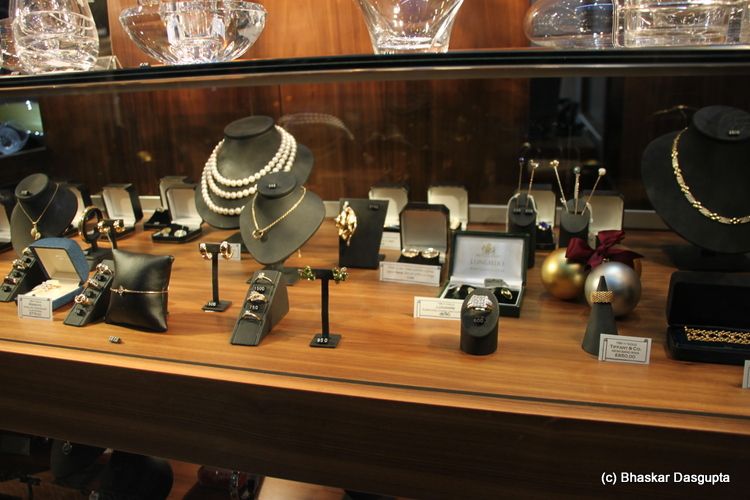 The last building on the left, must have been another newspaper building but I couldnt find anything online to tell me what this was.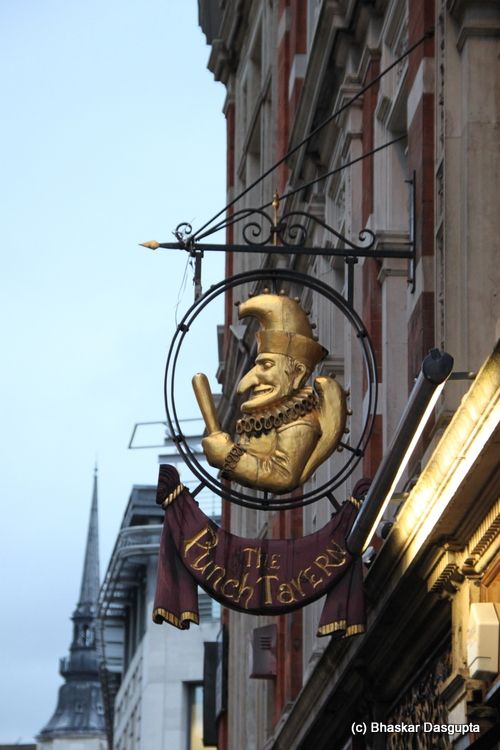 Peeking down Bride Lane, that's the back end of the church.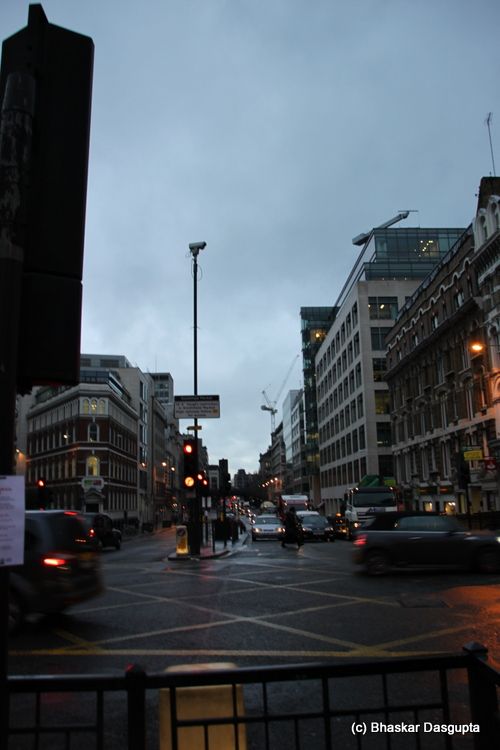 Looking back at the start of Fleet Street.




I want that outfit!, one good way to stand out, eh?
I looked back at Fleet Street. Its amazing, for almost 300 years, it produced what we now know as the newspaper industry globally, it has come up with most of the innovations as we know of, this was the centre of the information highway. Fascinating.