After the Durrell bay, we were wondering where to go. Well, on top of the island, we noticed a place called as Kassiopi. Now there's a great place to be in. So off we went there.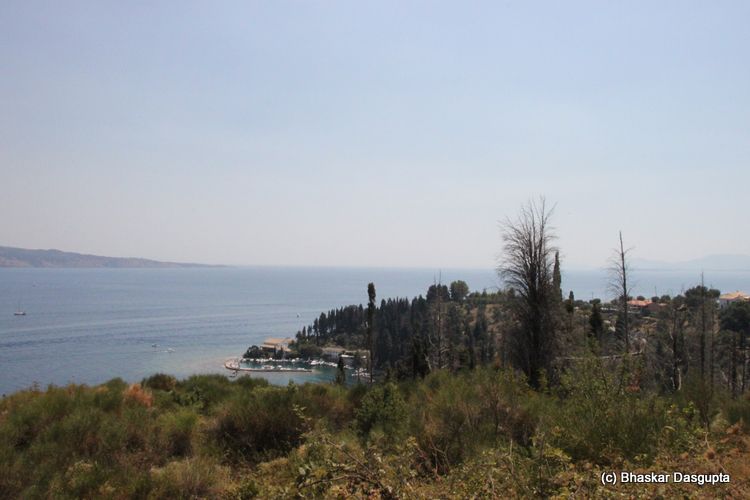 On the way, we stopped at this "photo" point. Nice view, eh?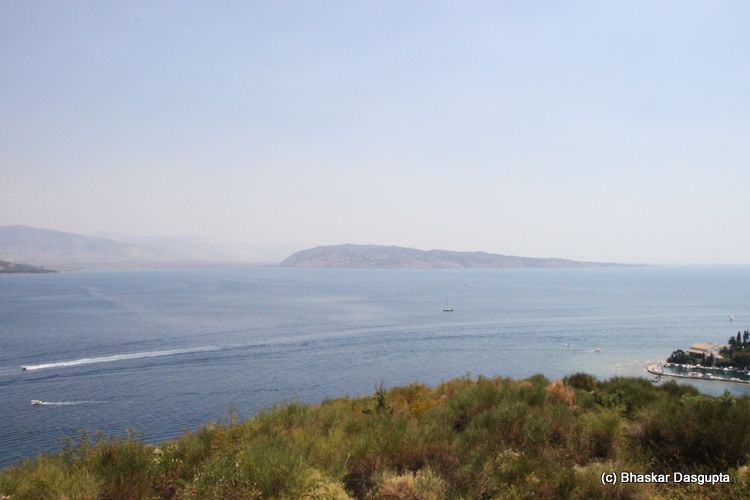 Boats running hard across the Ionian Sea.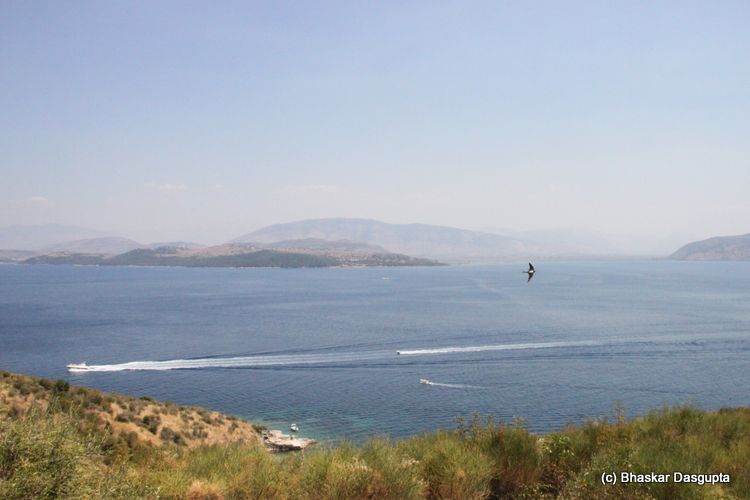 While a swallow goes across our view.


Having a bit of a snooze against the rocks.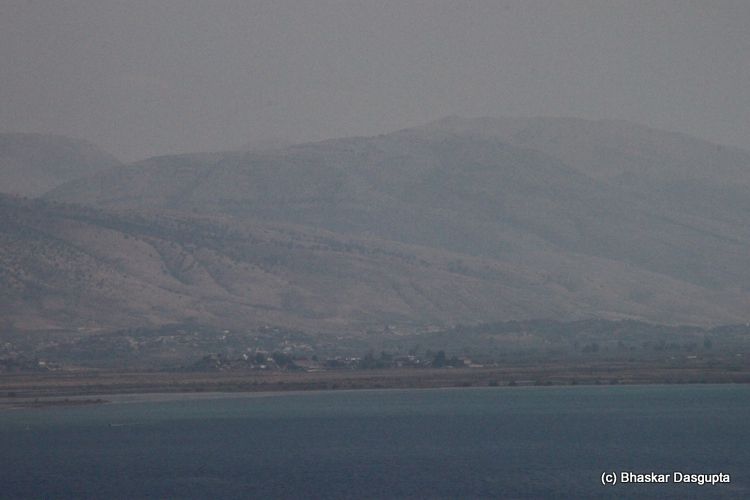 Albania…

But we kept on driving till we reached Kassiopi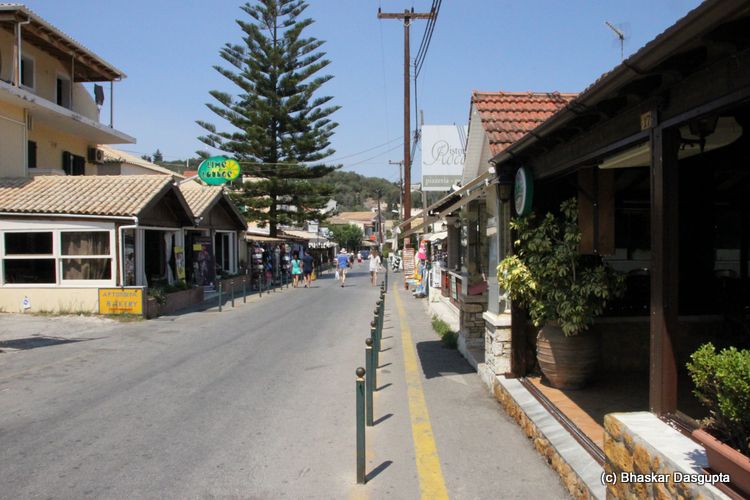 The lovely warm streets of Kassiopi.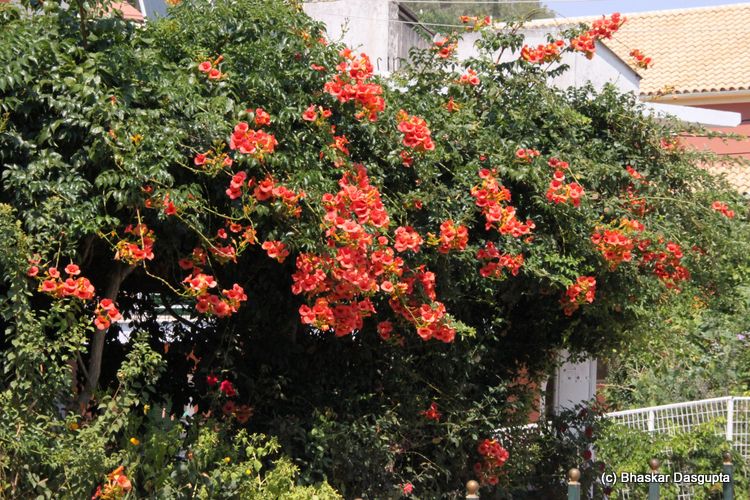 Lovely flowers on the walk about in the village. Then we reached the bay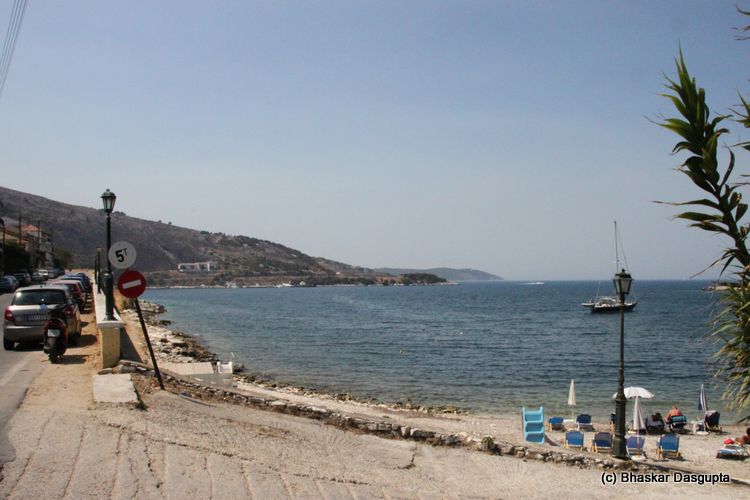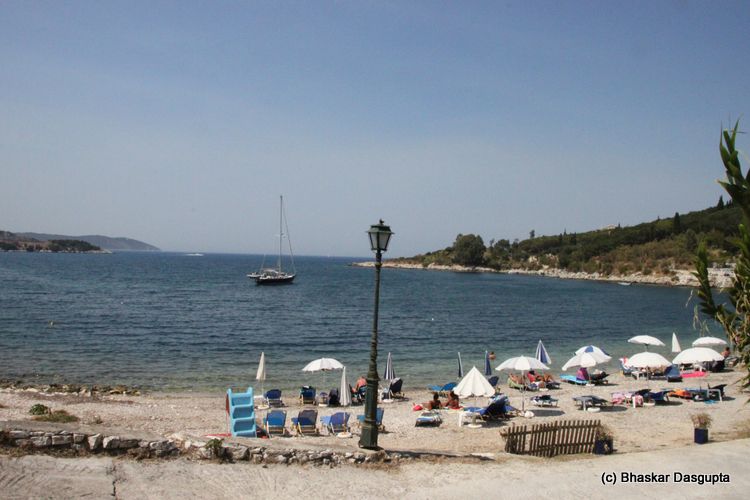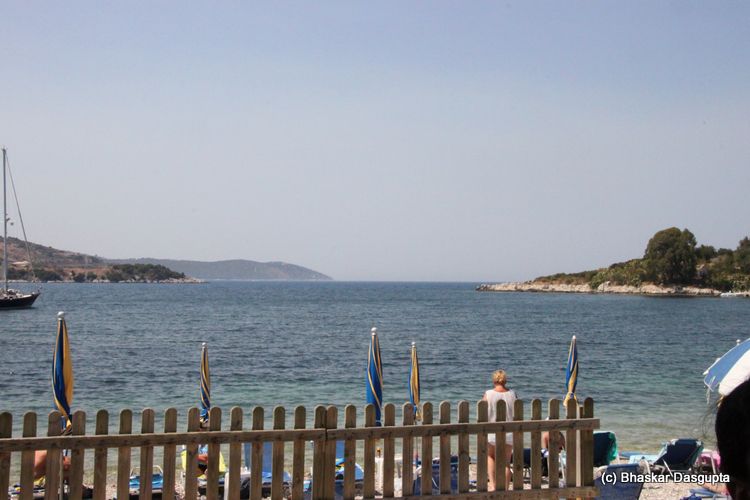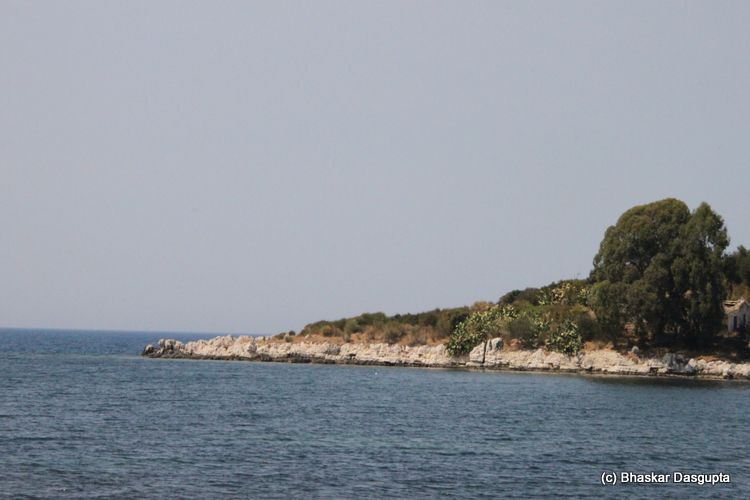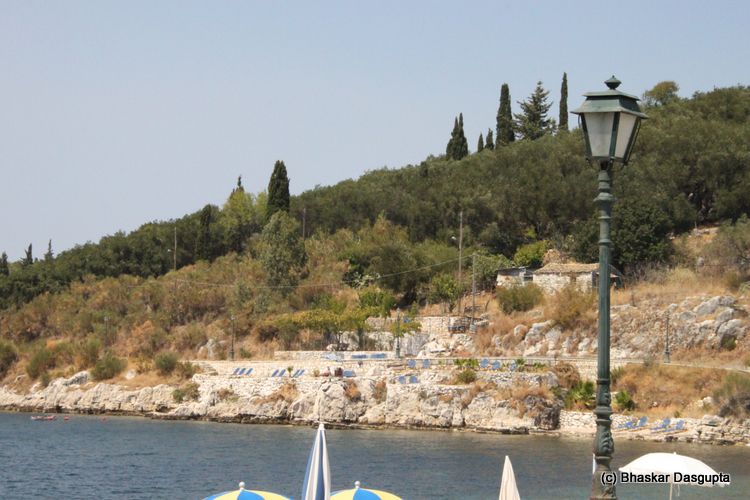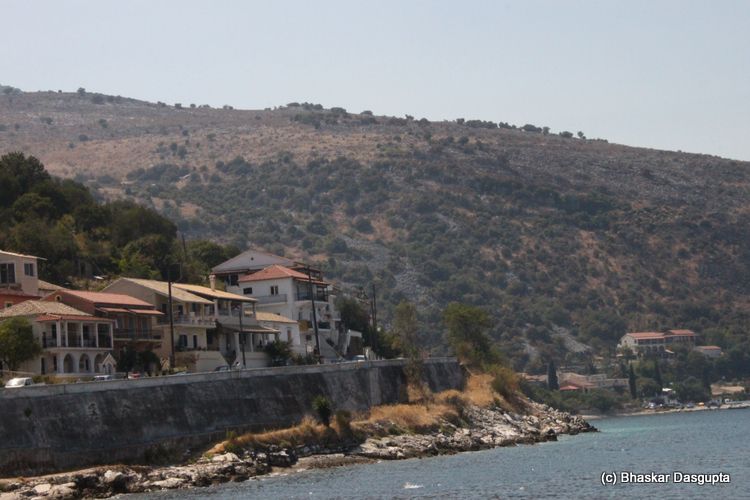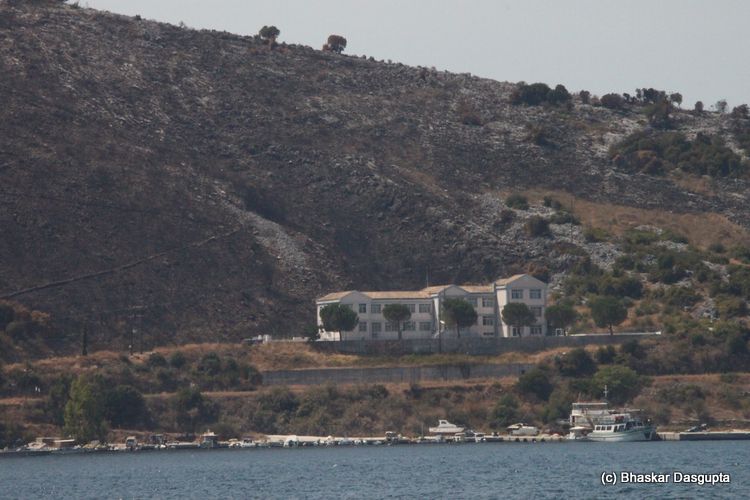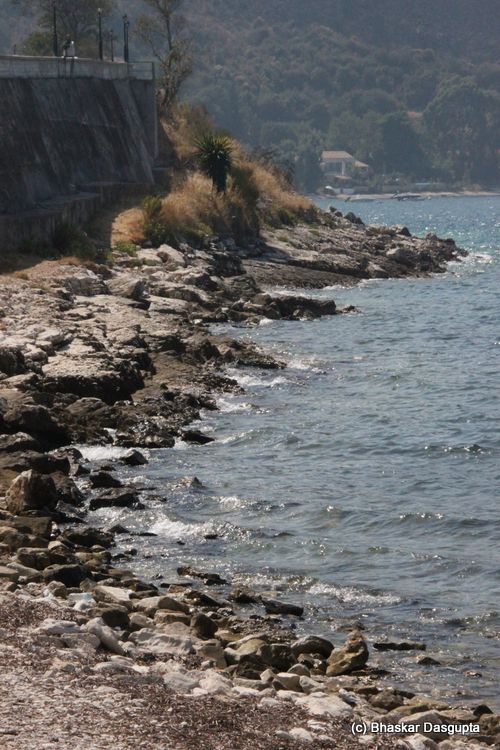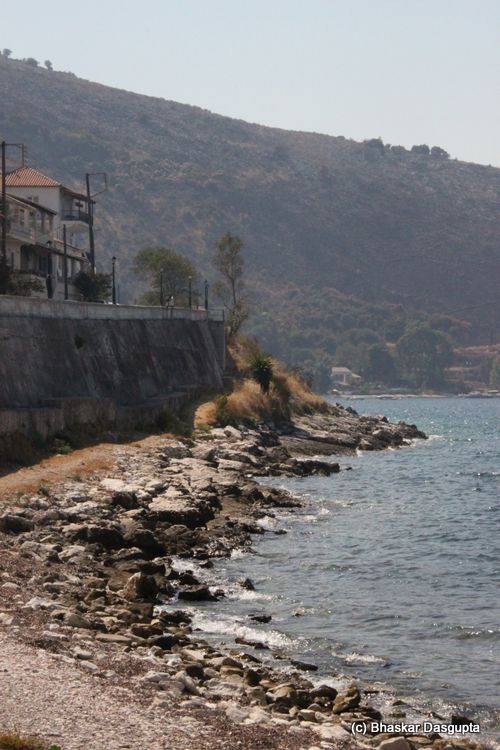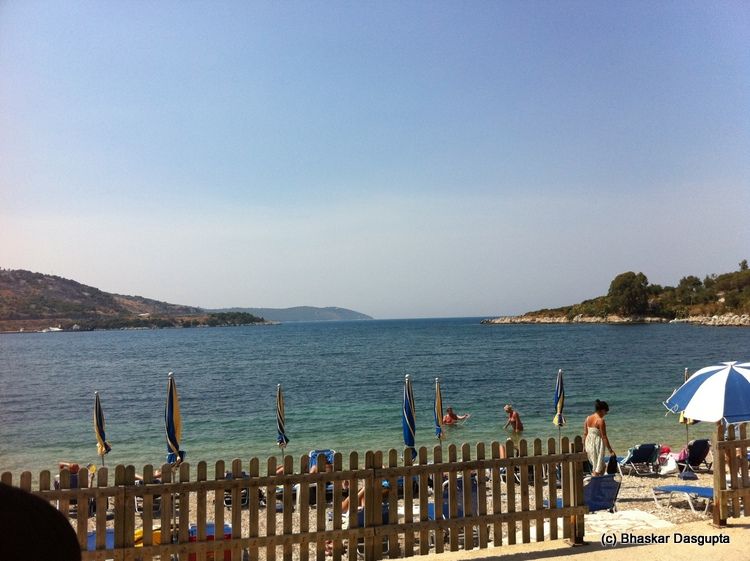 Its a lovely little bay, very nice and quiet. We had some icecream and cold drinks at a cafe and then started on our way back.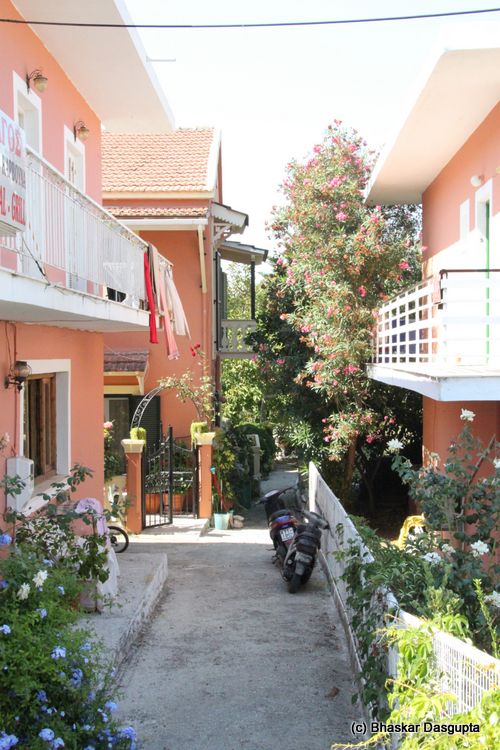 A small shop selling beach toys.


Rows of flags on top of a restaurant, presumably to attract tourists?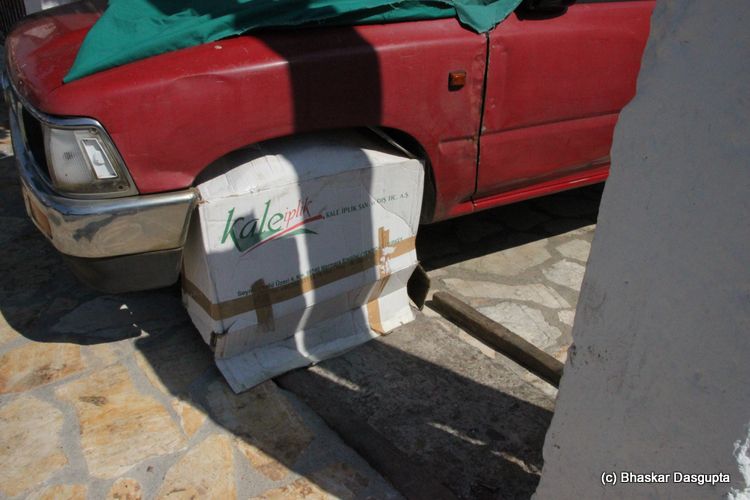 This was amusing, this tire was covered by this cardboard box, presumably to save it from the sun?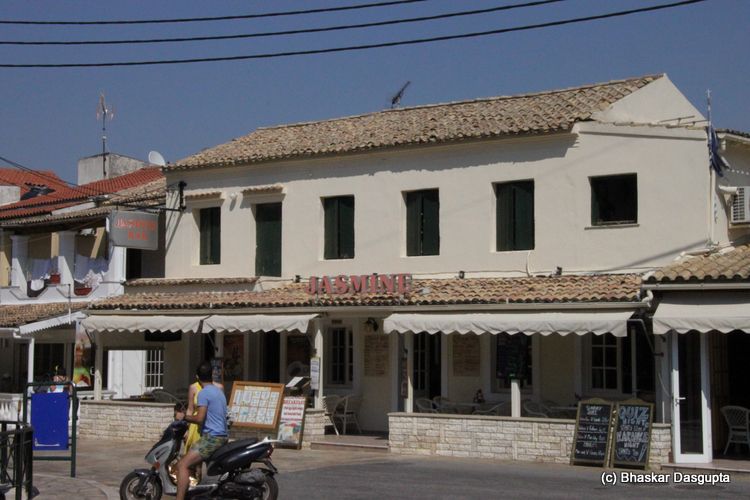 Jasmine? there is no sign of Jasmine anywhere, grumbles.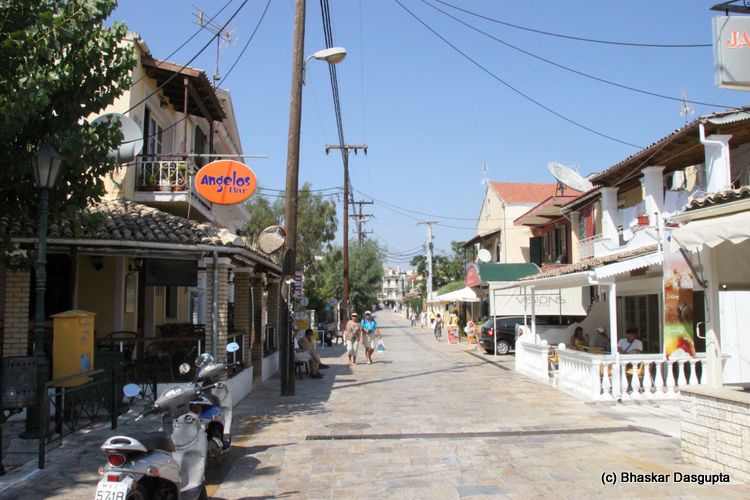 The roads were empty, people must be either on the beach or having a siesta.


We sat down in a cool pub to cool down. The pub was lovely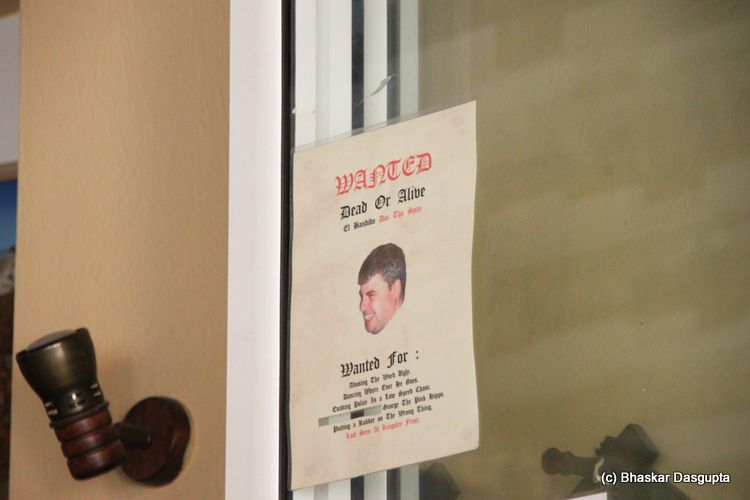 Interesting wall with a built in branch. What's going on?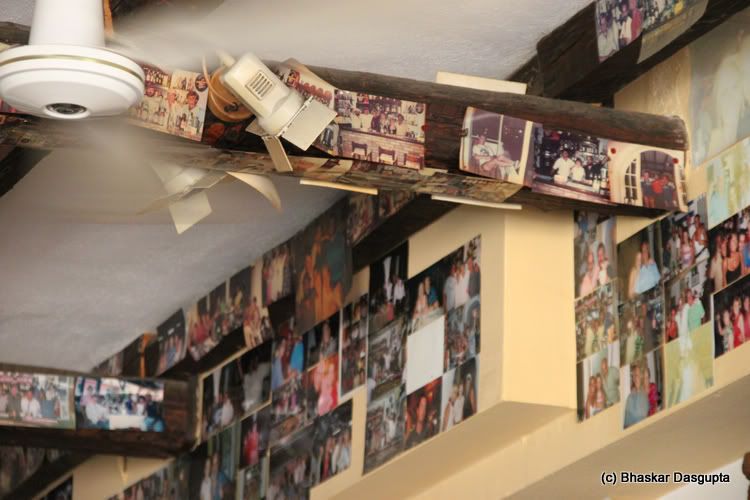 The walls were papered over with photographs, presumably of people who had fun here?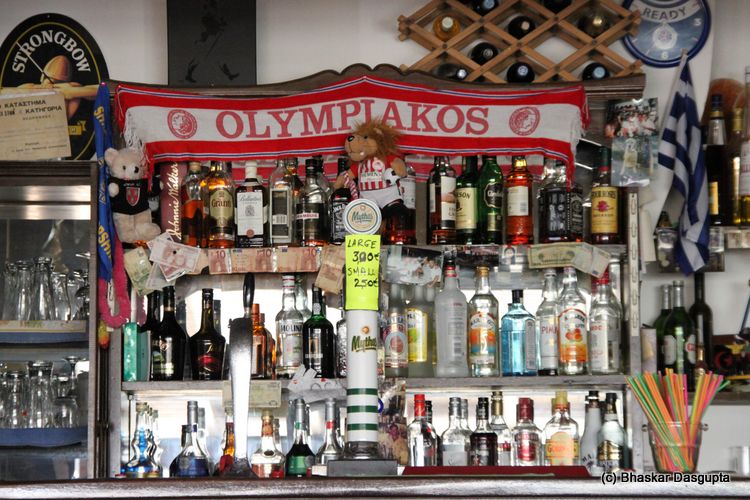 The bar owner is a fan of Olympiakos, eh?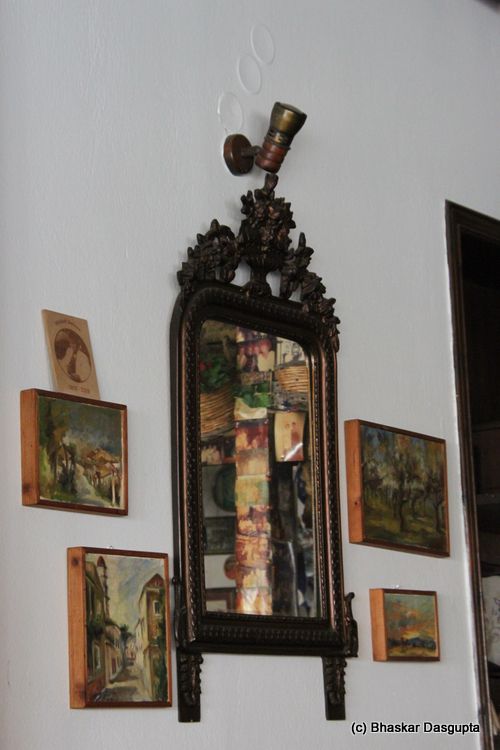 Walked down to the harbour and were greeted by these swallows.


The lovely pretty little harbour.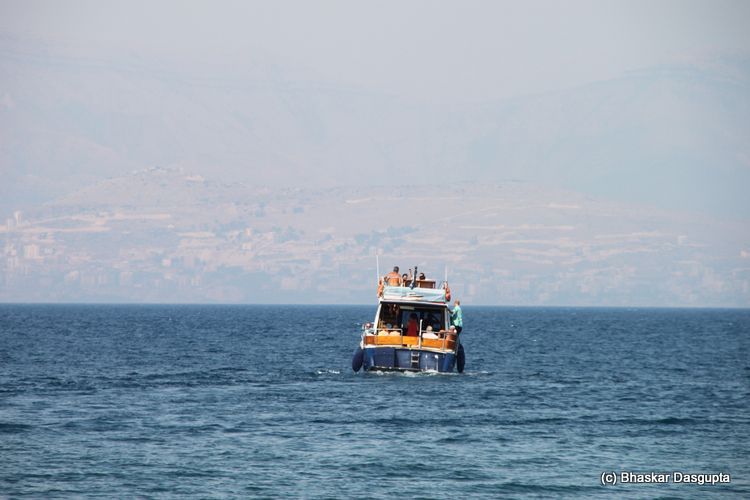 Greek Dancing? Looking at the photos, I wouldnt call it dancing, lol


Typical greek signs on the towels.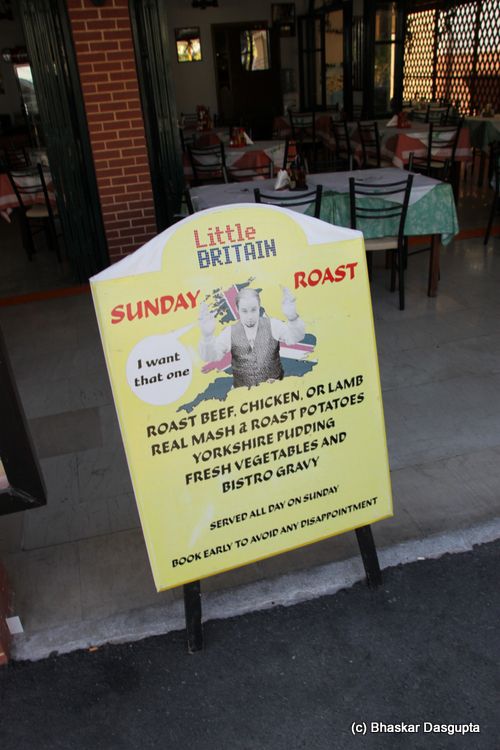 Yes, good idea, come to Corfu to enjoy Sunday Roast. lol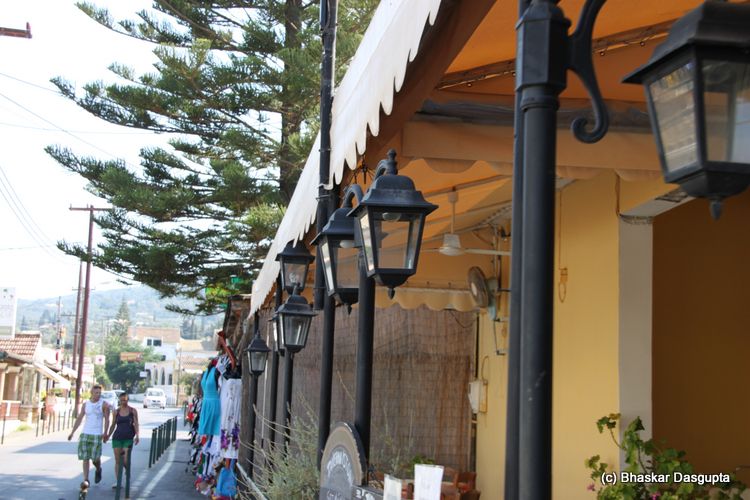 This building has seen better days, the shutters are falling apart.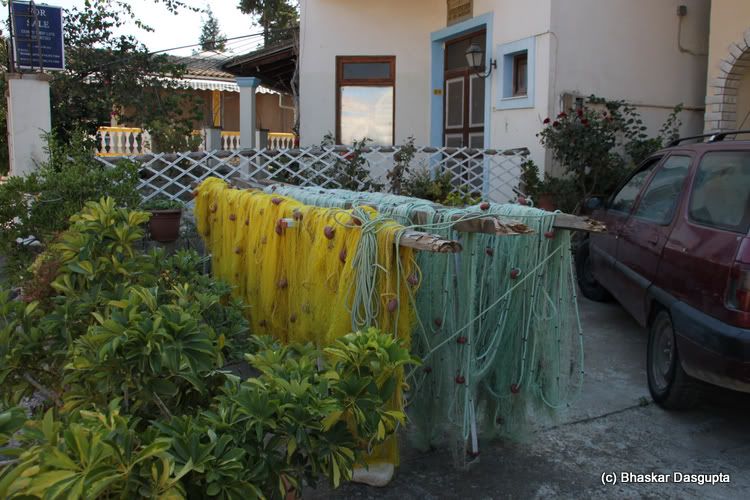 Hmmmm, I would be careful with where I put my hands. In between the perambulations in Kassiopi, we saw a lovely little church, unfortunately closed but the outside was lovely. The next essay deals with that.